These Crossbody Bags Are Stylish, Affordable and Perfect For Everyday
If you're looking for a new bag that you can wear everywhere this year, you can't go wrong with a crossbody bag.

As someone who usually carries around a bag that is big enough to fit the kitchen sink (or so my husband thinks), I've fallen in love with the style and practicality of carrying a bag that ONLY fits the essentials (purse, phone, keys, lip gloss(es)) AND looks good.
I've scoured the internet and uncovered the my Top 10 crossbody bags for the year.
Good luck on choosing just one!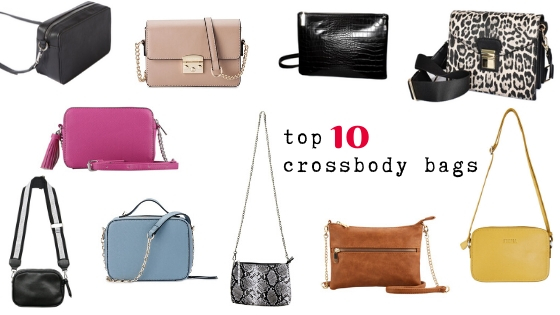 Stevie Boxy Cross Body Bag $19.99, Amara Pinch Lock Bag $99.95, Croc Front Slim Cross Body Bag $39.95, Accordion Mini Shoulder Bag $59.95, Mini Tassel Crossbody Bag $9, Eden Wide Strap Cross Body Bag $19.95 (on sale), Kylie Camera Bag $99.95, Marta Quilted Crossbody Bag $29.95, Blocked Chain Crossbody Bag $9, Mustard Cross Body Box $99
Disclosure: Some of the links above are affiliate links. This means that if you decide to buy that item, I will earn a small commission. This commission comes at no additional cost to you.