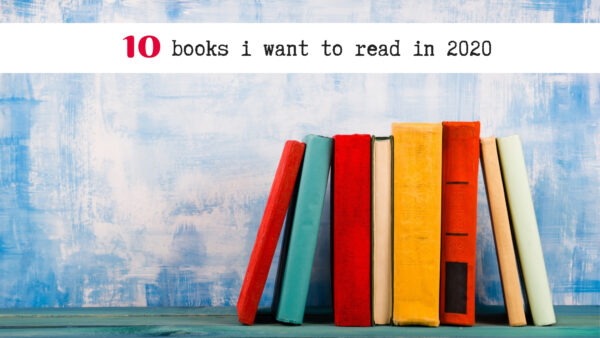 I've got a pile of books next to my bed that never seems to get any smaller AND a list of books a mile long on Goodreads that I've been meaning to read for a long time. I figure that if I make a commitment here to read some of these books, then I will do it. So, here are 10 books I cannot wait to read in 2020.
I'm hoping some of these books will count towards my 2020 Reading Challenge that I published last month. PS. It's not too late to join the challenge, so check it out.
The Lost Flowers of Alice Hart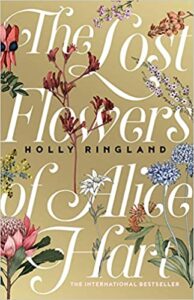 A young girl loses both her parents in a tragic event, and is taken to live with her grandmother on a flower farm. Growing up, Alice learns the language of Australian native flowers as a way to say the things that are too hard to speak. But she also learns that there are secrets within secrets about her past. An unexpected betrayal leaves her reeling, and she escapes to try to make her own – sometimes painful – way through the world, and to find her story.
The Lost Flowers of Alice Hart is a story about stories: those we inherit, those we select to define us, and those we decide to hide. It is a novel about the secrets we keep and how they haunt us, and the stories we tell ourselves in order to survive.
Spanning twenty years, and set between sugar cane fields by the sea, a native Australian flower farm and a celestial crater in the central desert, The Lost Flowers of Alice Hart follows the life of Alice as she discovers that the most powerful story she will ever possess is her own.
Available now from Amazon
The Light Between Oceans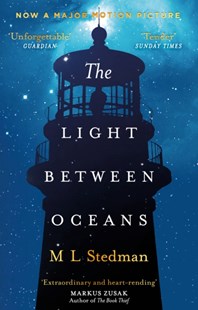 A boat washes up on the shore of a remote lighthouse keeper's island.
It holds a dead man – and a crying baby.
The only two islanders, Tom and his wife Izzy, are about to make a devastating decision.
They break the rules and follow their hearts.
What happens next will break yours.
Available now from Catch
I Am Pilgrim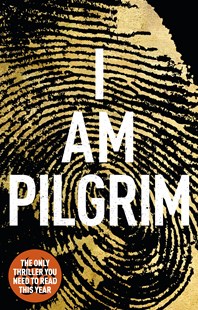 The astonishing story of one man's breakneck race against time to save America from oblivion.
A YOUNG WOMAN MURDERED. All of her identifying characteristics dissolved by acid.
A FATHER PUBLICLY BEHEADED. Killed in the blistering heat of a Saudi Arabian public square.
A SYRIAN BIOTECH EXPERT FOUND EYELESS. Dumped in a Damascus junkyard.
SMOULDERING HUMAN REMAINS. Abandoned on a remote mountainside in Afghanistan.
PILGRIM. The codename for a man who doesn't exist. A man who must return from obscurity. The only man who can uncover a flawless plot to commit an appalling crime against humanity.
Available now from Amazon
Burial Rites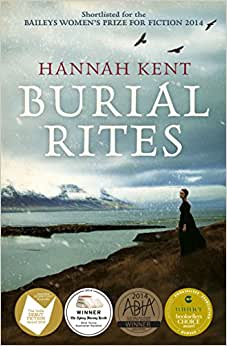 In northern Iceland, 1829, Agnes Magnúsdóttir is condemned to death for her part in the brutal murder of two men. Agnes is sent to wait out the time leading to her execution on the farm of District Officer Jón Jónsson, his wife and their two daughters. Horrified to have a convicted murderess in their midst, the family avoids speaking with Agnes.
Only Tóti, the young assistant reverend appointed as Agnes's spiritual guardian, is compelled to try to understand her, as he attempts to salvage her soul.
As the summer months fall away to winter and the hardships of rural life force the household to work side by side, Agnes's ill-fated tale of longing and betrayal begins to emerge. And as the days to her execution draw closer, the question burns: did she or didn't she?
Based on a true story, Burial Rites is a deeply moving novel about personal freedom: who we are seen to be versus who we believe ourselves to be, and the ways in which we will risk everything for love.
Available now from Amazon
The Kite Runner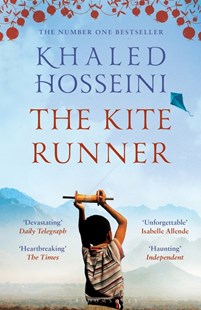 The unforgettable, heartbreaking story of the unlikely friendship between a wealthy boy and the son of his father's servant, caught in the tragic sweep of history, The Kite Runner transports readers to Afghanistan at a tense and crucial moment of change and destruction.
A powerful story of friendship, it is also about the power of reading, the price of betrayal, and the possibility of redemption; and an exploration of the power of fathers over sons–their love, their sacrifices, their lies.
Available now from Dymocks
Little Fires Everywhere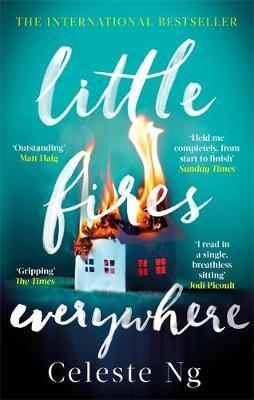 Everyone in Shaker Heights was talking about it that summer: how Isabelle, the last of the Richardson children, had finally gone around the bend and burned the house down.
In Shaker Heights, a placid, progressive suburb of Cleveland, everything is meticulously planned – from the layout of the winding roads, to the colours of the houses, to the successful lives its residents will go on to lead. And no one embodies this spirit more than Elena Richardson, whose guiding principle is playing by the rules.
Enter Mia Warren – an enigmatic artist and single mother- who arrives in this idyllic bubble with her teenage daughter Pearl, and rents a house from the Richardsons. Soon Mia and Pearl become more than just tenants: all four Richardson children are drawn to the mother-daughter pair. But Mia carries with her a mysterious past, and a disregard for the rules that threatens to upend this carefully ordered community.
When old family friends attempt to adopt a Chinese-American baby, a custody battle erupts that dramatically divides the town – and puts Mia and Elena on opposing sides. Suspicious of Mia and her motives, Elena is determined to uncover the secrets in Mia's past. But her obsession will come at an unexpected and devastating cost…
Available now from Amazon.
The Secret Life of Bees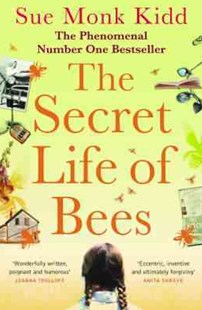 Lily has grown up believing she accidentally killed her mother when she was four. She not only has her own memory of holding the gun, but her father's account of the event. Now fourteen, she yearns for her mother, and for forgiveness. Living on a peach farm in South Carolina with her father, she has only one friend: Rosaleen, a black servant whose sharp exterior hides a tender heart. South Carolina in the sixties is a place where segregation is still considered a cause worth fighting for. When racial tension explodes one summer afternoon, and Rosaleen is arrested and beaten, Lily is compelled to act.
Fugitives from justice and from Lily's harsh and unyielding father, they follow a trail left by the woman who died ten years before. Finding sanctuary in the home of three beekeeping sisters, Lily starts a journey as much about her understanding of the world, as about the mystery surrounding her mother.
Available now from Dymocks.
Lenny's Book of Everything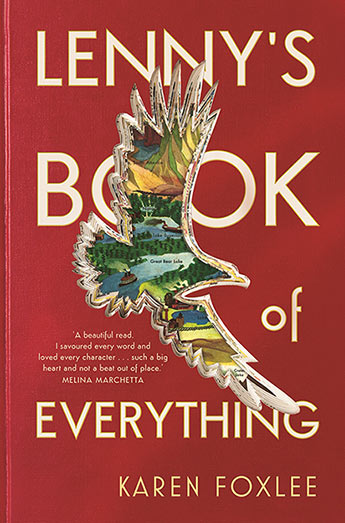 Lenny, small and sharp, has a younger brother Davey who won't stop growing – and at seven is as tall as a man. Raised by their mother, they have food and a roof over their heads, but not much else.
The bright spot every week is the arrival of the latest issue of the Burrell's Build-It-at-Home Encyclopedia. Through the encyclopedia, Lenny and Davey experience the wonders of the world – beetles, birds, quasars, quartz – and dream about a life of freedom and adventure. But as Davey's health deteriorates, Lenny realises that some wonders can't be named.
A big-hearted novel about loving and letting go by an award-winning author.
Available now from Amazon
The Travelling Cat Chronicles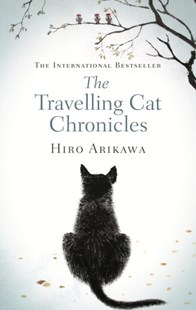 It's not the journey that counts, but who's at your side.

Nana is on a road trip, but he is not sure where he is going. All that matters is that he can sit beside his beloved owner Satoru in the front seat of his silver van. Satoru is keen to visit three old friends from his youth, though Nana doesn't know why and Satoru won't say.

Set against the backdrop of Japan's changing seasons and narrated with a rare gentleness and humour, Nana's story explores the wonder and thrill of life's unexpected detours. It is about the value of friendship and solitude, and knowing when to give and when to take. TRAVELLING CAT has already demonstrated its power to move thousands of readers with a message of kindness and truth. It shows, above all, how acts of love, both great and small, can transform our lives.
Available now from Dymocks
You Are A Badass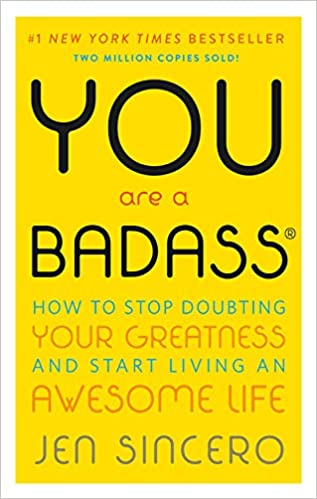 YOU ARE A BADASS IS THE self-help BOOK FOR PEOPLE WHO DESPERATELY WANT TO IMPROVE THEIR LIVES BUT DON'T WANT TO GET BUSTED DOING IT.
In this refreshingly entertaining how-to guide, bestselling author and world-traveling success coach, Jen Sincero, serves up 27 bitesized chapters full of hilariously inspiring stories, sage advice, easy exercises, and the occasional swear word, helping you to: Identify and change the self-sabotaging beliefs and behaviours that stop you from getting what you want, Create a life you totally love. And create it NOW, Make some damn money already. The kind you've never made before.
By the end of You Are a Badass , you'll understand why you are how you are, how to love what you can't change, how to change what you don't love, and how to use The Force to kick some serious ass.
Available now from Amazon.
Let me know if you've read any of these (*NO* spoilers please) or what's on your 2020 #tbr pile/list.
Disclosure: Some of the links above are affiliate links. This means that if you decide to buy that item, I will earn a small commission. This commission comes at no additional cost to you.