Summer dresses are one of the most versatile items in a wardrobe as they can be easily dressed up or down for a trip to the beach, lunch with the girls, a day in the office or a night out. Add a blazer, a denim jacket or a cardigan on a cooler day and you're good to go.
Summer dresses come in so many different colours, patterns and styles, making it easy to find the perfect dress for every occasion.
Pair your summer dress with sandals, sneakers, slides or heels.
Everyone needs at least one summer dress that makes them look and feel fabulous.

Check out my Top 10 Summer Dresses below.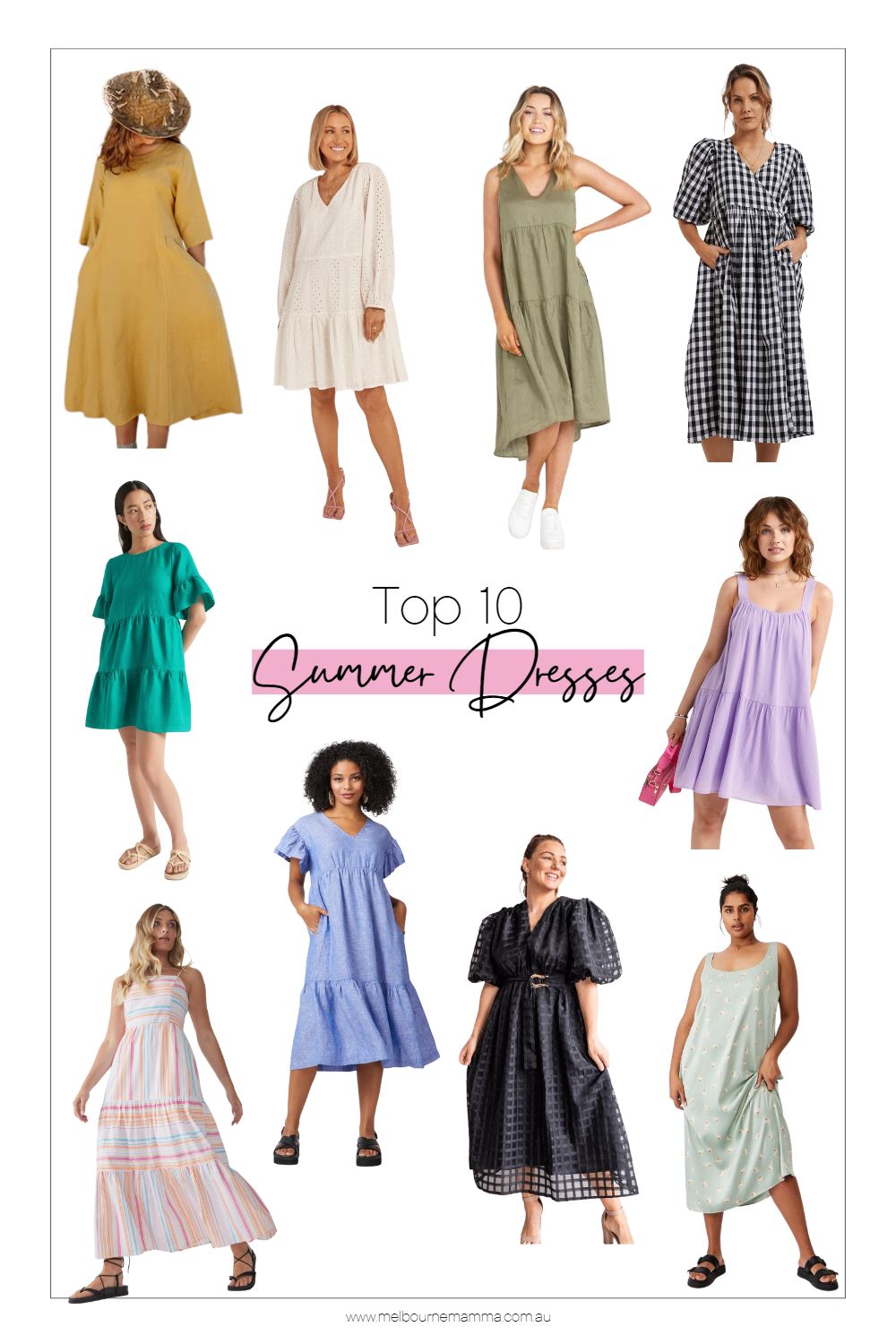 Cameron Yellow Linen Dress $239.95, White Broderie Arden Dress $99.95, Alina Khaki Midi Dress $89.95, Gingham Midi Wrap Linen Dress $149.99, Teal Linen Mini Dress $139.95, Poppy Lilac Cotton Mini Dress $69.95, Chrissy Tiered Maxi Dress $149.95, Lulu Smock Dress $229, Black Lux Belted Dress $119.95, Woven Maggie Slip Midi Dress $20
Which one of these dresses is your favourite? Let me know in the comments below.