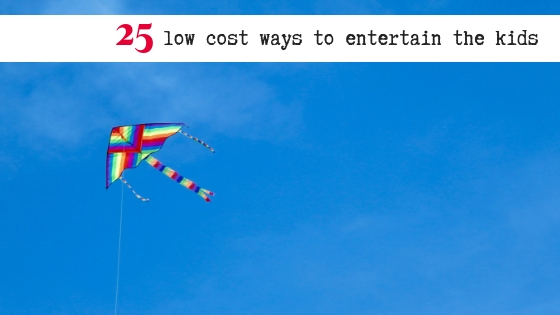 School holidays can be a drain on your wallet (AND also your patience LOL), so I've put together a list of 25 low cost ways to entertain the kids and stop them saying "I'm bored!" every five minutes.
Make these school holidays something to remember and enjoy the simple things in life.
Visit the library
Bake cookies
Paint your nails
Have a picnic
Do a puzzle
Game night
Cook dinner together
Watch the sun set
Go to a playground you haven't visited before
Write a letter to a family member or friend in another state or country
Camp in the backyard
Go for a walk around your neighbourhood
Paint or decorate rocks
Plant some vegetables or flowers in the garden
Organise to meet up with some friends for a bbq at a local park
Write a story
Create a treasure hunt
Bake and decorate cupcakes
Ride bikes or scooters
Fly a kite
Family movie night
Build a blanket fort
Chalk drawing on the driveway
Wash the car
A-Z scavenger hunt
Who knows, you may even enjoy a few of these yourself.
How do you keep the kids occupied during the school holidays? Let me know in the comments below.