The school holidays are almost here and Artifice store has two exciting workshops for the kids.
Artifice store is excited that the master of mini landscaping Amy Wong, one of the creators behind the quirky Petite Green is doing a workshop for the KIDS!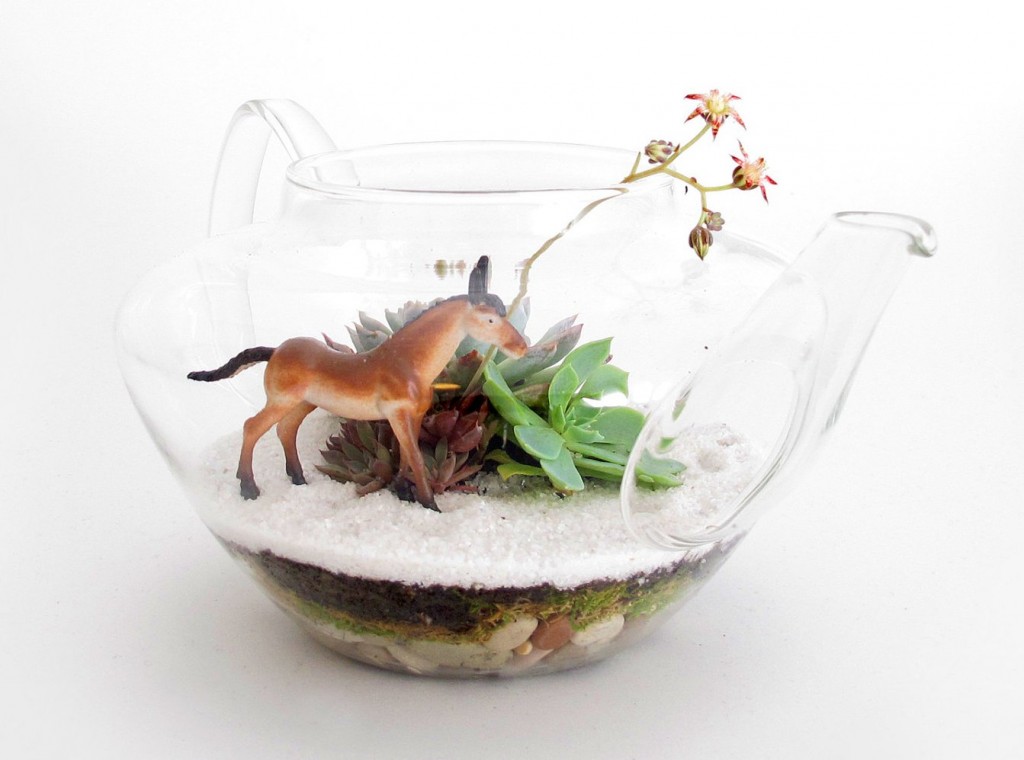 Amy will teach your child how to create a succulent terrarium with attitude. This will be a golden opportunity for your kids to find out how to design and make terrariums from one of Melbourne's leading terrarium-makers. Your child will learn plant selection, soil composition, terrarium care, propagating succulents and plants.
All you need to do is bring a clean 2 litre clear non-coloured glass container such as a small fish bowl, glass teapot, jam jar (no lid required). Please make sure they can fit their hand into the opening of the glass container. All other materials will be supplied including a variety of unique succulent plants, small figurines, soil, rocks and other items to create your terrarium.
Amy comes from a background in the visual arts and has a degree in environmental microbiology. We would say this makes for an excellent combination!
What kids will learn?:
• How to design and make a terrarium
• Plant selection
• Soil composition
• Terrarium care
When: Friday 4th of October, 10.30am – 12pm
Where: Artifice store, Customs Wharf Galleria, 126 Nelson Place, Williamstown
Age: School age
Cost: $65
Come and learn how to weave with the exciting Emma Davies, an amazing artist who loves pushing her materials to the limit. If you love hunting and gathering bits and pieces like a bowerbird, then be inspired by a maker that loves to explore, collect and experiment too.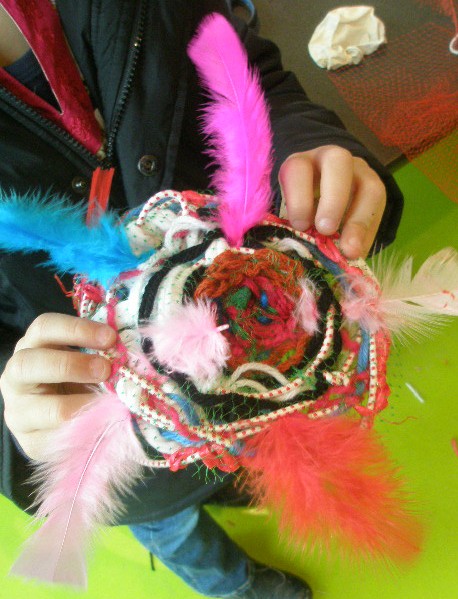 In this  2 hour workshop, kids will weave their very own creation with various recyclable materials combining polypropylene netting strings and strands.
All materials are included, the only thing kids need to bring is their imagination.
When: Friday the 27th of September, 10am-12pm
Where: Artifice store, Customs Wharf Galleria, 126 Nelson Place, Williamstown
Age: School age
Cost: $65
Enquiries 0487 427 570. To book go to artificestore.com
Thanks to Artifice store, one lucky Melbourne Mamma reader and their child will be joining me at the Terrarium Workshop on Friday 4 October.
See below to Enter:
Entry is open to all Melbourne Mamma newsletter subscribers. Subscribe to newsletter here.
Competition ends Monday, 30 September 2013 at 10:00 pm AEST. See Terms & Conditions.
Good luck!