I can't believe it's been almost two weeks since Melbourne Mamma's Market in Williamstown and this is the first chance I've had to let you know what a great success the sale was and also show you the fabulous bargains I picked up on the day.
This sale was the biggest and best yet, with just over 1000 people through the door!
I was definitely in "shop" mode at the sale and was determined to score some great gear for my kids.
Thankfully I was able to grab some items while everyone was setting up (a perk of being the organiser :)) because I was so busy on the day that I kept getting distracted from my mission!
I've been trying (really, I have) not to buy much for my daughter because she started school this year and spends the majority of her time in a school uniform (much to her horror) BUT there were so many gorgeous goodies at the sale that I just couldn't help myself.
Anyway, what kind of market organiser would I be if I didn't support my stallholders by buying their merchandise. If my husband asks, just tell him you agree with me – ok 😉
Here are the goodies I grabbed for my daughter.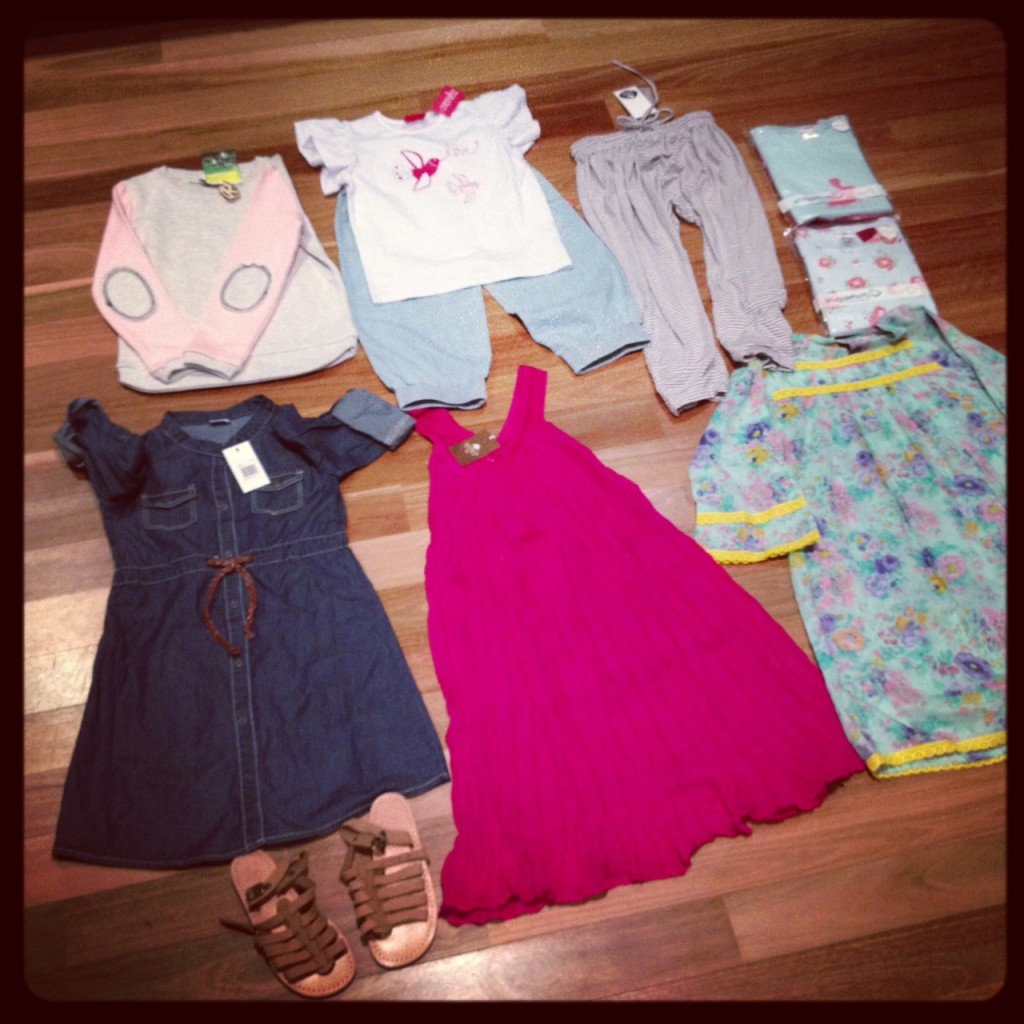 These items had a RRP of $448.65 but I got all this for only $180!!!
The labels included Monstar Kids, Snugglebum, Kiniki, Coco & Ginger, Milky, Hide & Seek and Georgia on My Mind.
My biggest bargains of the day were these three gorgeous One Red Fly dresses. Which were reduced to only $20 each!!!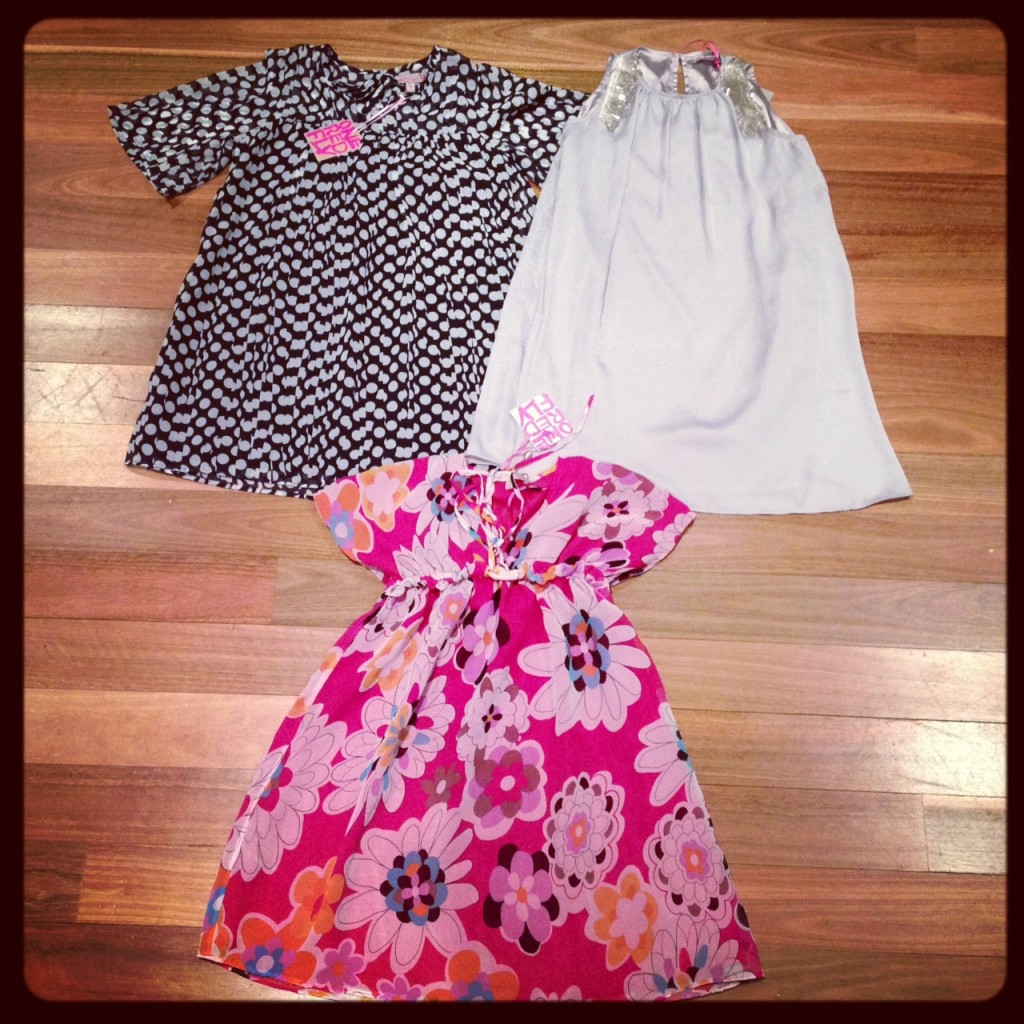 My little boy didn't do quite as well on the day but I still managed to get some cool threads for him. I just hope he likes grey (not sure what happened there????).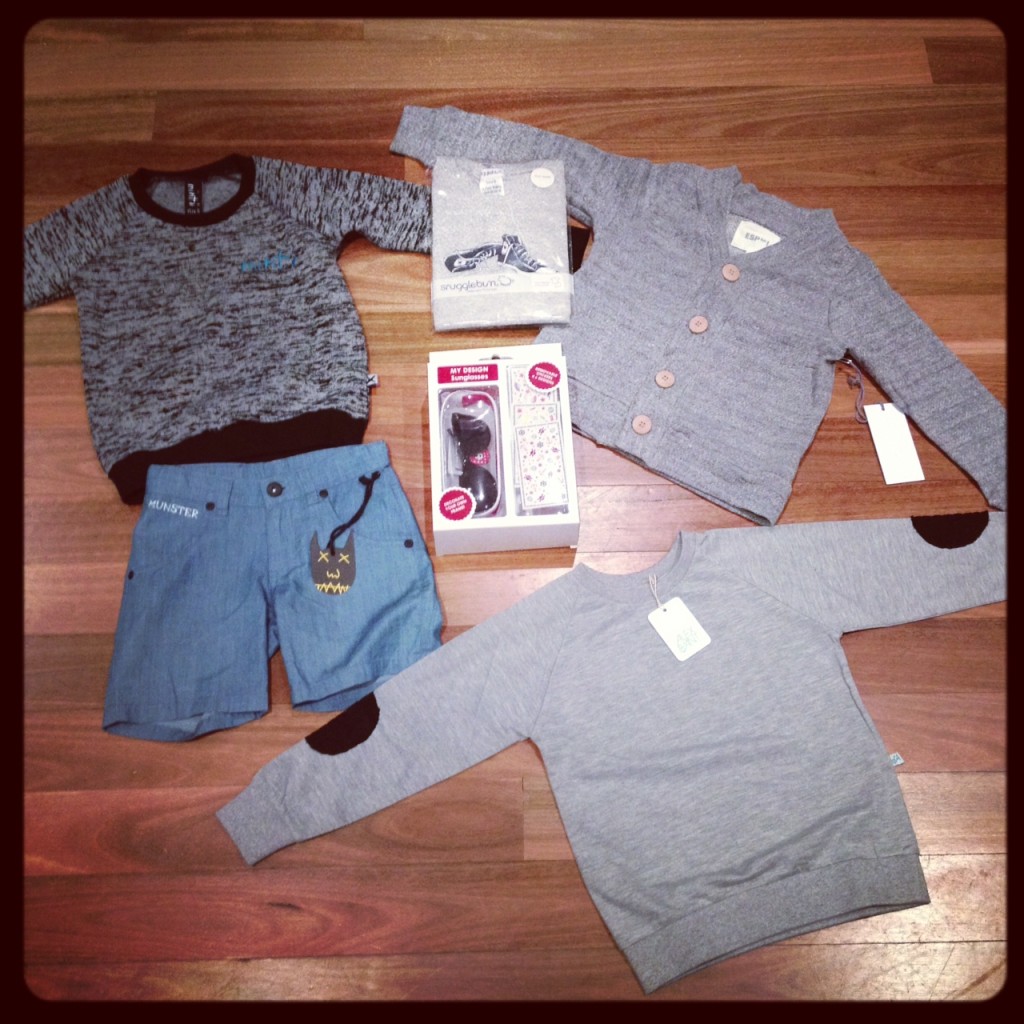 These items had a RRP of $284.75 but I got all this for only $105!!!
The labels included Minti, Alex & Ant, esp no. 1, Munster, Snugglebum & Frankie Ray.
The biggest bargain was the Minti Jumper that was reduced from $54.95 to $20.
It was only natural that I also grabbed these gorgeous goodies for myself from Georgia On My Mind 🙂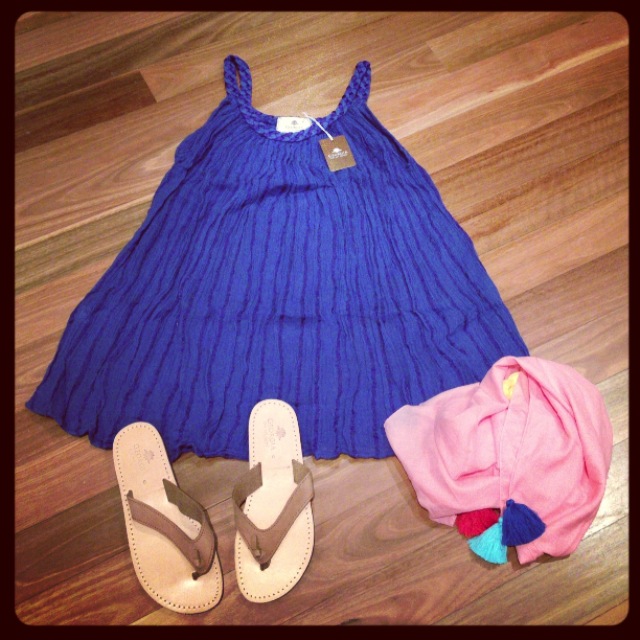 Plans are well underway for the next sale, so stay tuned for details.
If you went to the Williamstown sale, I'd love to hear about the bargains you grabbed on the day. Leave a comment below to let us all know 🙂