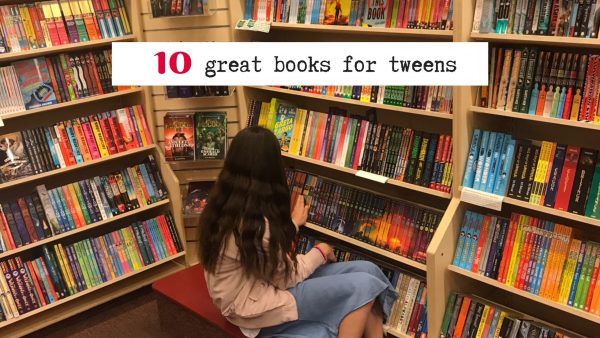 If you've been following me for a while, you will know that my daughter LOVES to read.
She showed a love of reading from a very young age and now that she is 12, she's churning through books faster than I am.
As she's gotten older, I've found it increasingly harder to find great books for tweens that are age appropriate. There seems to be a fine line between being suitable for 10-12 year olds and then suitable for teens (15+).
I'm always on the lookout for great book for tweens, so let me know if you've found some in the comments below.
Here are ten of my tween daughter's current favourite books (in no particular order) …..
Keeper of the Lost Cities – Shannon Messenger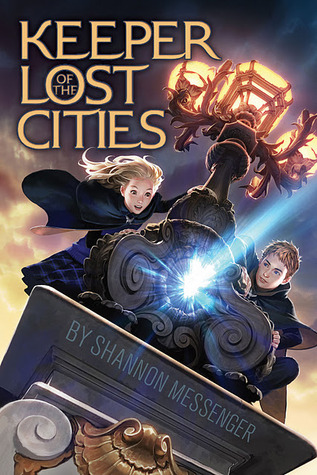 Twelve-year-old Sophie Foster has a secret. She's a Telepath–someone who can read minds. It's a talent she's never known how to explain. Everything changes the day she meets Fitz, a mysterious (and adorable) boy who appears out of nowhere, and who can also read minds like her. She discovers there's somewhere she does belong, and that staying with her family will put her in grave danger. In the blink of an eye. Sophie is forced to leave behind everything and start a new life in a place that is vastly different from what she has ever known.
There are currently eight books in this series, with the next book due very soon.
Nevermoor – Jessica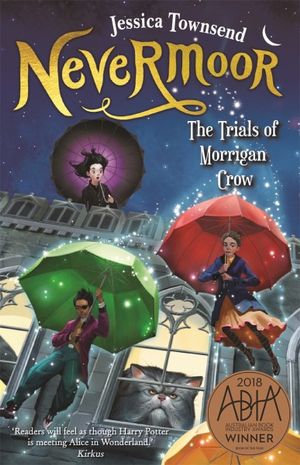 Morrigan Crow is cursed. Born on an unlucky day, she is blamed for all local misfortunes, from hailstorms to heart attacks – and, worst of all, the curse means that Morrigan is doomed to die at midnight on Eventide. But as Morrigan awaits her fate, a strange and remarkable man named Jupiter North appears. Chased by black-smoke hounds and shadowy hunters on horseback, he whisks her away into the safety of a secret, magical city called Nevermoor.
It's there that Morrigan discovers Jupiter has chosen her to contend for a place in the city's most prestigious organisation: the Wundrous Society. In order to join, she must compete in four difficult and dangerous trials against hundreds of other children, each boasting an extraordinary talent that sets them apart. Except for Morrigan, who doesn't seem to have any special talent at all.
To stay in the safety of Nevermoor for good, Morrigan will need to find a way to pass the tests – or she'll have to leave the city to confront her deadly fate.
The Magic Misfits 2 – Neil Patrick Harris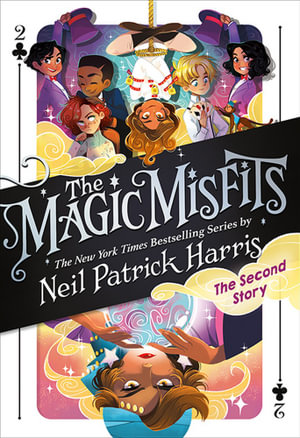 A curious visitor.
A link to the past.
A new riddle to solve …
Leila is a gifted escape artist, but she's never been able to unlock the mysteries of her past. She likes living with her adopted dads above Mr Vernon's magic shop, yet she's always wondered about her birth parents – and the key they gave her when she was a baby. So when an old friend pays a visit to her dad and poppa, could she reveal Leila's hidden history?
Carter, Leila and the Magic Misfits are back in a new adventure filled with magic tricks, secret codes and one nefarious monkey. And of course there's lots of marvellous hints and tips on doing magic tricks so that you can become a magician too …
This is the second book in this series by Neil Patrick Harris
The Curious Incident of the Dog in the Night Time – Mark Haddon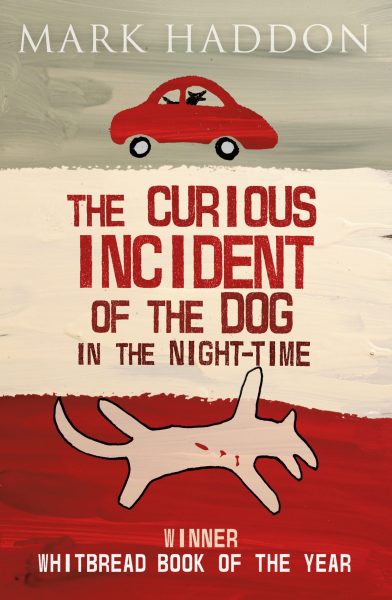 'The dog was lying on the grass in the middle of the lawn in front of Mrs Shears' house. It looked as if it was running on its side, the way dogs run when they think they are chasing a cat in a dream. But the dog was not running or asleep. The dog was dead. There was a garden fork sticking out of the dog.'
The Curious Incident Of The Dog In The Night-Time is a murder mystery novel like no other. The detective, and narrator, is Christopher Boone.
Christopher is fifteen and has Asperger's, a form of autism. He knows a very great deal about maths and very little about human beings. He loves lists, patterns and the truth. He hates the colours yellow and brown and being touched. He has never gone further than the end of the road on his own, but when he finds a neighbour's dog murdered he sets out on a terrifying journey which will turn his whole world upside down.
City of Ghosts – Victoria Schwab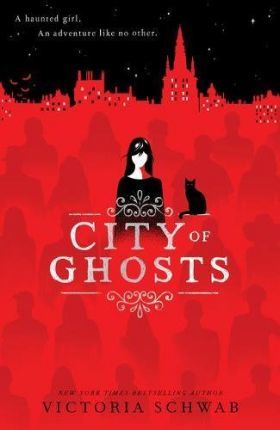 Where there are ghosts, Cassidy Blake follows…
Unless it's the other way around?
Cass thinks she might have this ghost-hunting thing down. After all, she and her ghost best friend, Jacob, have survived two haunted cities while traveling for her parents' TV show.
But nothing can prepare Cass for New Orleans, which wears all of its hauntings on its sleeve. In a city of ghost tours and tombs, raucous music and all kinds of magic, Cass could get lost in all the colorful, grisly local legends. And the city's biggest surprise is a foe Cass never expected to face: a servant of Death itself.
The Book Jumper – Mechthild Gläser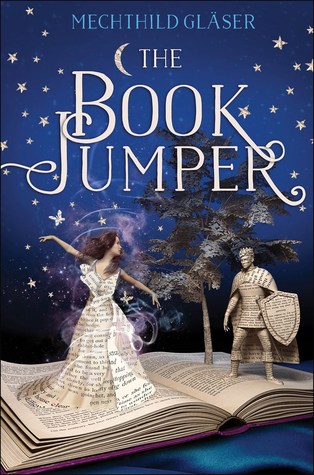 Amy Lennox doesn't know quite what to expect when she and her mother pick up and leave Germany for Scotland, heading to her mother's childhood home of Lennox House on the island of Stormsay.
Amy's grandmother, Lady Mairead, insists that Amy must read while she resides at Lennox House—but not in the usual way. It turns out that Amy is a book jumper, able to leap into a story and interact with the world inside. As exciting as Amy's new power is, it also brings danger—someone is stealing from the books she visits, and that person may be after her life. Teaming up with fellow book jumper Will, Amy vows to get to the bottom of the thefts—at whatever cost.
Lenny's Book of Everything – Karen Foxlee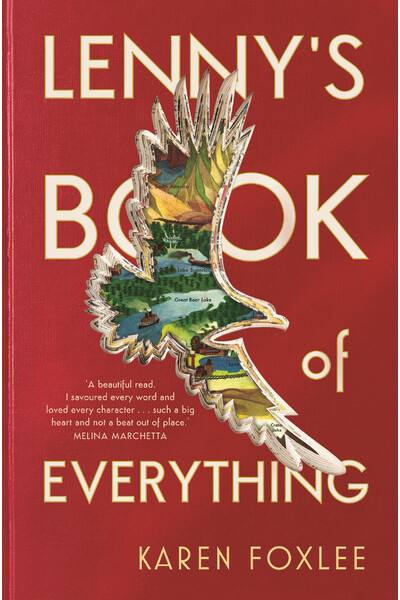 Lenny, small and sharp, has a younger brother Davey who won't stop growing – and at seven is as tall as a man. Raised by their single mother, who works two jobs and is made almost entirely out of worries, they have food and a roof over their heads, but not much else.
The bright spot every week is the arrival of the latest issue of Burrell's Build-It-at-Home Encyclopedia. Through the encyclopedia, Lenny and Davey experience the wonders of the world – beetles, birds, quasars, quartz – and dream about a life of freedom and adventure, visiting places like Saskatchewan and Yellowknife, and the gleaming lakes of the Northwest Territories. But as her brother's health deteriorates, Lenny comes to accept the inevitable truth; Davey will never make it to Great Bear Lake.
I cannot wait to read this one myself.
Jane Doe and the Cradle of All Worlds – Jeremy Lachlan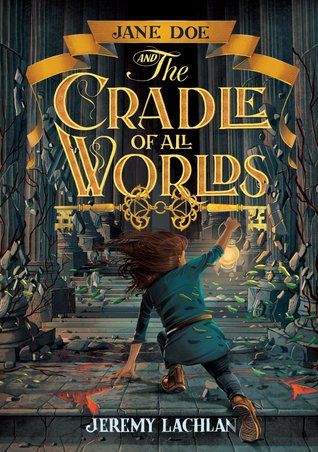 When a fierce quake strikes the remote island of Bluehaven, and her father disappears, Jane Doe is thrown headfirst into an epic quest to bring him home.
But this ain't no ordinary rescue mission. Her father is lost in a place between worlds; a dangerous labyrinth of shifting rooms, infernal booby traps and secret gateways. And Jane has to find him fast, because someone else is searching for him, too. A man who knows her father's secrets. A man who has an army.
With a pyromaniac named Violet and the enigmatic Hickory by her side, Jane is about to discover that this adventure is even bigger on the inside than it looks …
This is the blockbuster adventure the worlds have been waiting for.
The Bone Sparrow – Zana Fraillon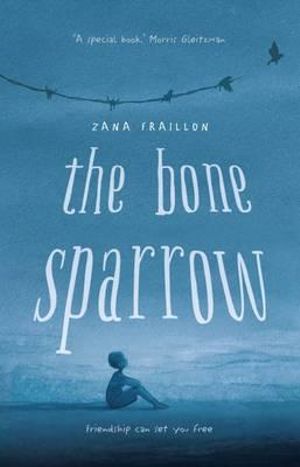 Subhi's imagination is as big as the ocean and and wise as the sky, but his world is much smaller: he's spent his whole life in an immigration detention centre. The Bone Sparrow is a powerful, heartbreaking, sometimes funny and ultimately uplifting hymn to freedom and love. Sometimes, at night, the dirt outside turns into a beautiful ocean. As red as the sun and as deep as the sky. I lie in my bed, Queeny's feet pushing up against my cheek, and listen to the waves lapping at the tent.
Subhi is a refugee. Born in an Australian permanent detention centre after his mother fled the violence of a distant homeland, life behind the fences is all he has ever known. But as he grows, his imagination gets bigger too, until it is bursting at the limits of his world. The Night Sea brings him gifts, the faraway whales sing to him, and the birds tell their stories.
The most vivid story of all, however, is the one that arrives one night in the form of Jimmie, a scruffy, impatient girl who appears from the other side of the wires, and brings a notebook written by the mother she lost. Unable to read it, she relies on Subhi to unravel her own family's love songs and tragedies.
Subhi and Jimmie might both find a way to freedom, as their tales unfold. But not until each of them has been braver than ever before.
Tell It to the Moon – Siobhan Curham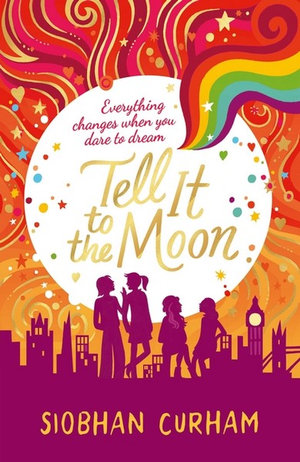 To make a dream come true, tell it to the moon!
Tell It to the Moon continues the story of Moonlight Dreamers Amber, Maali, Sky and Rose, who are not like everyone else and don't want to be: becoming friends gives them the courage to be themselves. After failing to find her surrogate mother, Amber is left unsure of who she is and what she wants to do; Maali's spiritual faith is tested when her father becomes ill; Sky, previously home-schooled, struggles to adapt to the pressures of the school system; and after having found the courage to come out, Rose begins to pursue her dream of becoming a patissier. Once again the four girls band together to help one another overcome their individual challenges and fulfill their dreams in this fabulous and heart-warming celebration of friendship.
This is the second book in the Tell it to the Moon series by Siobhan Curham.
When I need to confirm is a book is suitable for my tween daughter, I'll ask our local library, local bookshop or I jump online and visit Commonsense Media, which is a leading source of entertainment and technology recommendations for families [great for movie age recommendations too].
I hope your tween(s) enjoy these books as much as my daughter did. Let me know if they did in the comments below.