So, most of you have probably already heard of aden + anais.
They make "THE" baby wraps most recently seen on a certain new little prince.
Anyway, before Prince G was swaddled in one, I had used them for my own little prince and they were one of my favourite baby items.
So when aden+anais contacted me and asked if I would like to try their Bamboo Dream Blankets, I gladly accepted.
Even though my children are no longer babies, they love snuggling on the couch or in their chairs with blankets while we read stories or watch movies.
When they arrived, the kids quickly decided on who would have what – Moonlight for my prince and Tranquility for my princess.
I love the colours and modern designs of the blankets – they're not to babyish, which makes them suitable for children as well.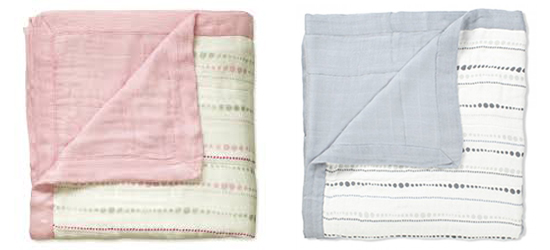 When we opened them, I couldn't get over how soft they were. No wonder they're called Dream Blankets. I was tempted to confiscate them from the kids and keep them for myself (Note to aden + anais – can you please make these in mummy sizes too 🙂 )
At 120 x 120 cm they are the ideal size for a baby in a cot and also a great size for kids who love to snuggle with a blanket. I have a very tall 5 yr old and the blanket is a good size for her too.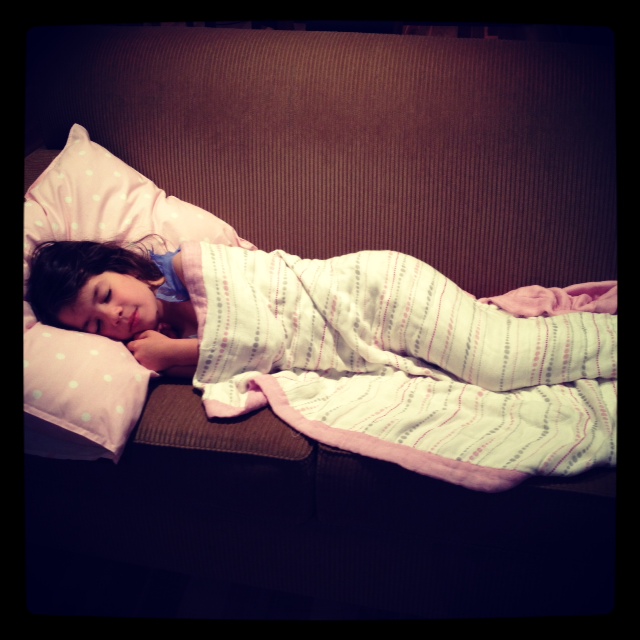 Don't tell anyone but even my husband loves them – he's been found several times napping on the lounge with both blankets over him LOL (I would have shared a pic here but he would probably divorce me)
Both blankets have now had a couple of washes and they still feel as soft (if not softer) as the day they arrived. I really wish I gotten on the bamboo bandwagon earlier. The stuff is amazing!
The kids are still unwilling to part with them, although my little prince did share his with me recently when I was in bed with a migraine. "Just sharing with you mamma, not for keeping" he told me. Oh well, I guess it's better than nothing.
Might have to send hubby and the kids to the park one afternoon so I can use them for a nap on the couch – all in the name of research of course 😉
Whist at a recent trade show, I came across another aden + anais product that I wish had been around when my two were little.
It's called the Serenity Star and it looks amazing.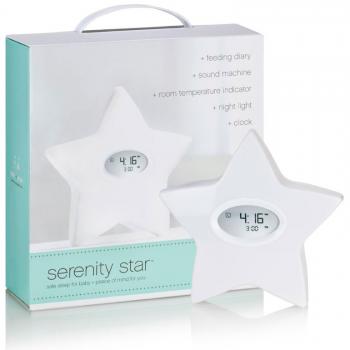 The serenity star is an electronic feeding and sleep system designed for make life easier for mums. It combines an electronic feeding diary, room temperature indicator, sound machine, nightlight and clock—all in one.
I'm putting this one at the top of my list of presents to buy for someone having a baby.
You can see the complete aden + anais range at www.adenandanais.com.au or shop locally at Button Baby, Chocolate Freckles, Moppitt, Tarbea or Little Boo-teek.
This is a not a sponsored post, however I did get to keep the Aden + Anais products I reviewed. All opinions are 100% mine and my childrens (and in this case, my husband too).