Hello there
By now you are probably aware that I am VERY passionate about supporting local businesses here in Melbourne and there is no better time to show your support than now – in the lead up to Christmas.
There are a lot of reasons why you should shop local (and you can read about some of them here on one of my earlier posts) but have you ever thought about what you are actually giving back to your community.
Most local businesses are run by local families and all of the independent children's boutiques that I know of are run by mums, and sometimes dads – just like you and me.
When you shop at one of these stores not only are your providing that mum (or dad) with a job, but you are also helping them to send their child to kindergarten or school, helping to pay for swimming or dancing lessons, or perhaps even karate lessons. You're also helping that family have a wonderful Christmas, just like you are hoping to have with your own family.
Now, I would be lying if I told you that I do ALL of my Christmas shopping at local stores. It depends on what my kids want for Christmas as to where I (oops, I mean Santa) can shop. Sometimes it's department/chain stores and sometimess it something from overseas but I ALWAYS make sure that I grab a few items from local stores too.
You can often find unique and fabulous items at local stores, so it's worth visiting a few to see what they have.
I guarantee that you will get better customer service at these local stores, than you will at most of the stores in shopping centres and lots of them offer free gift wrapping too 🙂
AND you will avoid the carpark rage that has already begun at the shopping centres. Calm down people!
To make it easier (and cheaper) for you to shop this Christmas, I have teamed up with 17 wonderful local stores to offer you some exclusive deals for the next two weeks.
Some of these stores are bricks & mortar boutiques and some are online only (Melbourne based), so you're sure to find something you like.
Perhaps you might discover a new favourite or revisit a store you haven't shopped with for awhile.
Even if you buy everyone on your list, just one gift from a local independent store, you will be making a difference.
Any when hubby asks "where did all these bags come from", you can just tell him that you've been chosen (by me – just don't mention my name 😉 ) to support our local economy and make a change in the life of a local family.
If he's not ok with that, just put his name straight to the "naughty list".
Kind Regards and Happy Shopping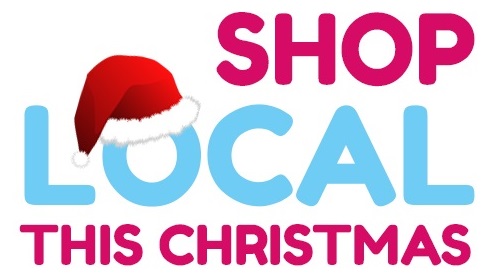 To help you along your way, I have handpicked some fabulous local stores that are offering some exclusive discounts just for you. These offers are valid until Friday, 5 December 2014.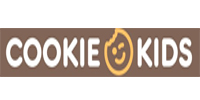 Cookie Kids – 253c Richardson St, Middle Park (www.cookiekids.com.au)
A boutique store located in the tree lined suburb of Middle Park, close to the beach. Our products range from newborns to 14 years, and include clothes, toys, books, lego, costumes and scooters. Our popular clothing brands include Fox & Finch, Claesens, Oishi-M, Ouch, One Red Fly, Munster and Tahlia. We carry a selection of quality fun and educational toys. Brands include Alimrose Designs, Ever Earth, Djeco, Glottogon, Plan, Sylvanian Families, Schleich and Tiger Tribe.
Exclusive Offer: 20% off all summer clothing with a purchase over $100 and 15% off all lego valued over $100 with complimentary gift wrapping. Must mention Melbourne Mamma in store to receive discount.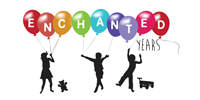 Enchanted Years – 30 Ferguson St, Williamstown
Children's boutique retail store specializing in books, toys, clothes and children's room decor.
Exclusive Offer: Spend $150+ on French Soda clothing and recieve a FREE pair of French Soda Canvas Shoes when you mention Melbourne Mamma. Limit 1 pair of shoes per customer. Only while stocks last. Not available on laybys. Offer ends 15 December.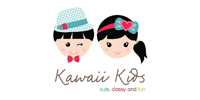 Kawaii Kids – 33 Cumming Ave, Birchip | Horsham Gateway Centre, 120 Wilson St, Horsham (www.kawaiikids.com.au)
Baby and Children's Clothing, Shoes and Accessories.
Exclusive Offer: 25% off storewide using code MELBMAMMA.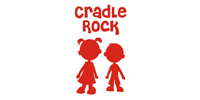 Cradle Rock – 40 Stokes St, Port Melbourne (www.cradlerock.com.au)
Cradle Rock is Nestled in the back streets of Port Melbourne, EASY parking,  FREE gift wrapping and FREE Santa Checklist to every child in December. We are home to Australia's most loved childrens labels, Oshi M, Oobi, Rock your Baby, Coco and Ginger, Munster, Minti and Little Horn. We also stock international label Mini Rodini. With 300 stocking stuffers under $25 it is the perfect one stop  destination for your Christmas Gifts, even for the tweens we have a great range.
Exclusive offer: 20% off all clothing excluding sale. 20% off Lundby Dolls house and accessories. 10% off all items in store not valid with any other offer. Free Gift Wrapping. Free Santa Checklist. Huge Santa Sacks 4 styles to choose from $19.95 . Must mention Melbourne Mamma to receive these offers.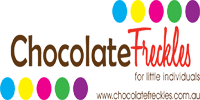 Chocolate Freckles – 191 Buckley St, Essendon (www.chocolatefreckles.com.au)
A gorgeous local children's boutique in Essendon filled to the brim with unique independent and well known clothing, footwear and homewares. Excellent service with a smile!
Exclusive offer: Buy one item of clothing and get 30% off the second item of equal or lesser value. Must mention Melbourne Mamma in store to receive discount.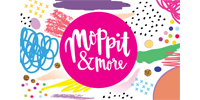 Moppit and more – 312 Queens Pde, Clifton Hill (www.moppitandmore.com.au)
Moppit and more is a bright and colourful children's store located in the Inner North of Melbourne.  We carry a range of gifts, clothing, shoes, toys, decor, hair accessories, puzzles, nappy bags, wall stickers and more. 
Exclusive Offer: 10% off storewide. Free gift wrapping. Free postage orders over $100. Free Moppit t-shirt with every purchase over $50. Must mention Melbourne Mamma to receive discount.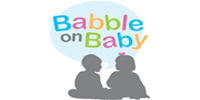 Babble on Baby (www.babbleonbaby.com.au)
Babble on Baby is an online store delivering beautiful clothing and accessories for babies and toddlers.
Exclusive offer: 25% off all full priced items and free postage on all orders using code MAMMA25.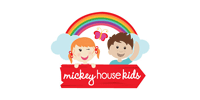 Mickey House Kids (www.mickeyhouse.com.au)
Mickey House Kids is an online store filled with gorgeous and 'super-cute' designer baby and children's clothing, baby shower gifts, organic baby wear and accessories from international and Australian labels at great prices.
Exclusive offer: 20% off Storewide* plus FREE Gift wrapping upon request. Enter code XMAS20 at checkout. *Offer excludes sale items, gift vouchers, personalised items,  Servane Barrau Chocolate Factory and on gift wrapping service. Cannot combine with other discount or offer.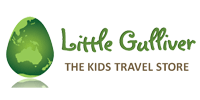 Little Gulliver (www.littlegulliver.com.au)
Little Gulliver is your specialist store for practical, fun and easy packing kids travel gear. CARES child aviation harness, kids headphones, child luggage, toddler harnesses, Potette, travel pillows, travel games… and more!  Fast, no fuss delivery options ensure delivery on time, to your door. Pick up is also available from our Glen Iris office.
Exclusive offer: Discount code "MMLG" provides a $6.95 discount – which means FREE regular shipping OR a price discount on a pick up order. Must spend $50 or more to receive the discount.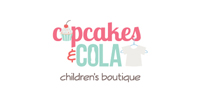 Cupcakes & Cola Children's Boutique (www.cupcakesandcola.com.au)
Online children's boutique, offering a range of clothes, accessories, toys, bedding & personalised bedroom décor.
Exclusive Offer: Spend $100 – get 20% off (enter code xmas20). Spend $200 – get 30% Off (enter code xmas30). Available on full priced Summer 2014 clothing only. Excludes sale items, toys and personalised décor.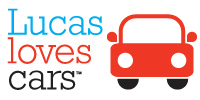 Lucas Loves Cars (www.lucaslovescars.com)
We know what it's like to live with a car obsessed little person. We have toys, PJ's, puzzles and crafts, and everything is about wheels. We love all the cars, trucks, diggers, planes, fire engines and trains.
Exclusive Offer: 15% off storewide using code MM-LOCAL-14.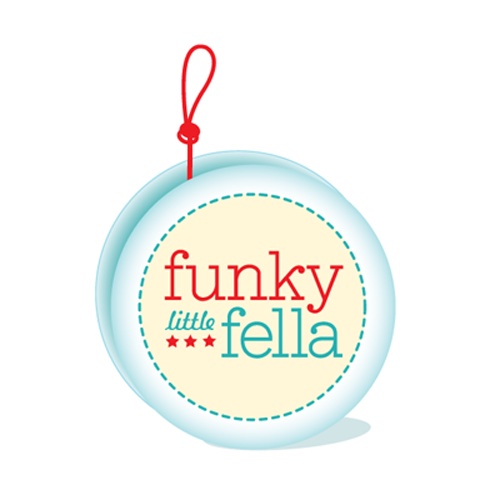 Funky Little Fella (www.funkylittlefella.com.au)
Gorgeous,  funky clothes for boys from 0-8 years old.
Exclusive Offer: 30% off storewide (excludes gift vouchers) using code MMLOCALXMAS.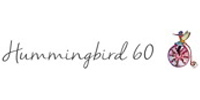 Hummingbird 60 (www.hummingbird60.com.au)
Independent Fashion Online Store that loves quirkiness, creativity & of course Fashion for ladies, children & men.
Exclusive Offer: 15% off all full priced items using code MammaXmas15off.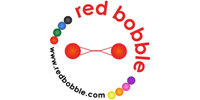 Red Bobble (www.redbobble.com)
A rainbow inspired accessory arcade.
Exclusive Offer: 40% off storewide! Email louise@redbobble.com to place your order. Must mention Melbourne Mamma to receive discount.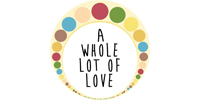 A Whole Lot of Love (www.awholelotoflove.com.au)
A Whole Lot of Love is a on-line children's gift store located in the inner west of Melbourne. We stock quality toys, arts & crafts, accessories and decor and are focused on supporting eco-friendly, non-toxic and fair trade products.At Whole Lot of Love you will find unique and beautiful products that scream quality in both production and design. SAVE on all SCOUT Lifestyle's bedding for one week only – ends 10.00pm Friday 28th November.
Exclusive Offer: Grab some bargains in our Sale section. Prices as marked.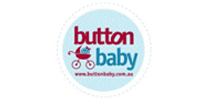 Button Baby (www.buttonbaby.com.au)
Online boutique baby & toddler store full of beautiful toys, gifts & accessories – delivered straight to your door!
Exclusive Offer: Free delivery for Melbourne metro orders over $50. Use code BBMM1 at checkout.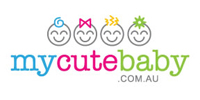 My Cute Baby (www.mycutebaby.com.au)
Baby and childrens clothing which are funky and colourful, with a big focus on quality. Most of our products are organic. Products are purchased from Scandinavia, Belgium and the Netherlands.
Exclusive Offer: Free shipping. Up to 70% discount storewide. Prices as marked.

I really hope you decide to shop at some of these stores during the lead up to Christmas. If you do, let me know what you found and what your favourite shop is!