Peppa Pig and her family are here in Melbourne and recently my daughter and I were invited to the special "pink carpet" premiere of Peppa Pig Live! A Treasure Hunt at the Arts Centre.
My kids totally adore Peppa Pig, so my daughter was very excited to be getting dressed up and heading out at night with mummy.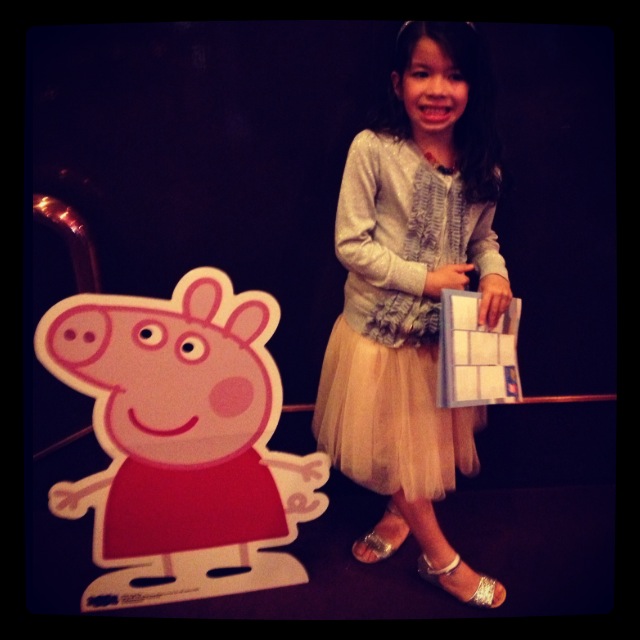 The show centres around Peppa and her little brother George going on a treasure hunt with their friends. During the show they ride on trains, hot air balloons and pirate ships and meet some interesting sea creatures along the way – including a cheeky little crab who instigated a pinching and giggling frenzy in the audience LOL.
The thing I love most about going to shows like this with my kids is watching them dance and sing along to the songs and the looks of joy and amazement on their faces.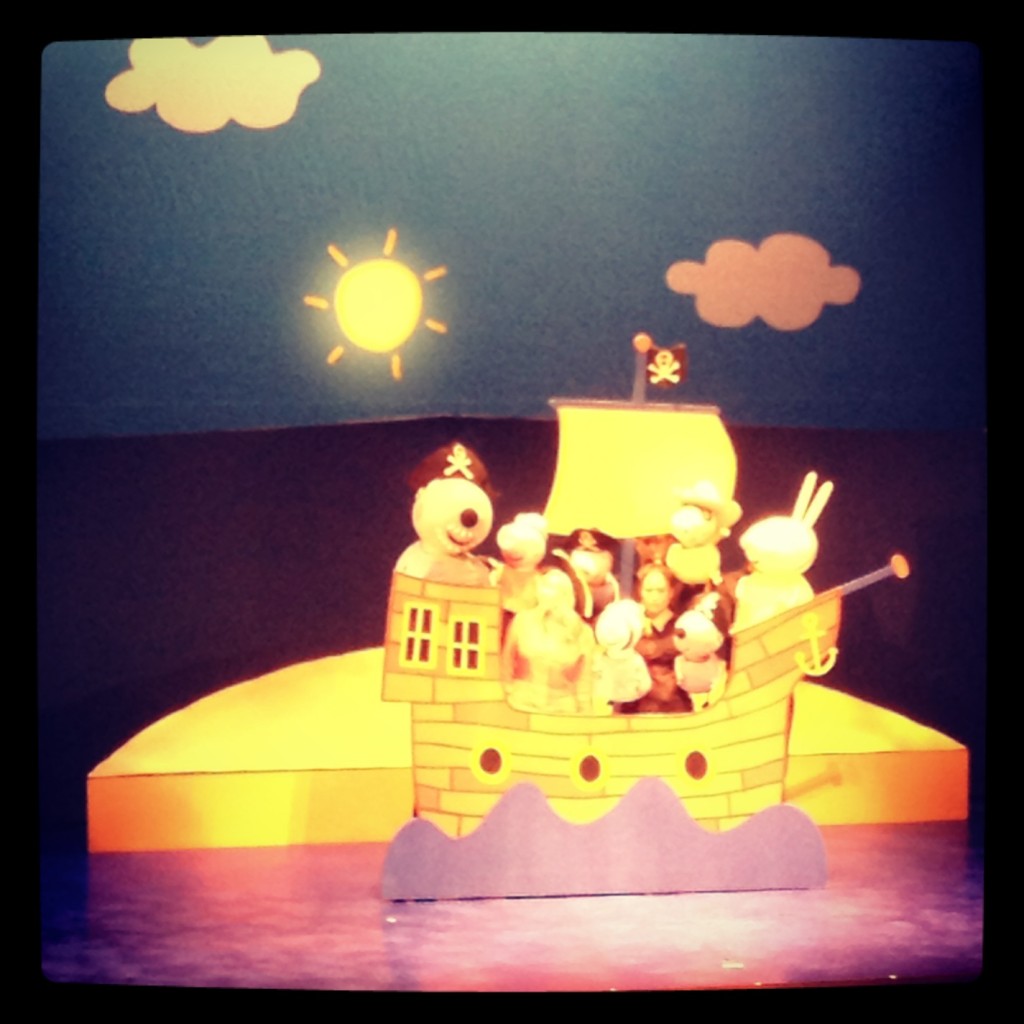 My daughter has just turned six and I wondered whether or not she was getting a little old for Peppa, but as soon as we walked out she said "that was fun mamma, can we come again tomorrow night?"
The show has two parts which run for approx 30 minutes each, with a 10 minute interval in the middle.
It comes of no surprise to me that Peppa Pig, is the number 1 pre-school brand in Australia. Loved by parents and kids for her mischievous sense of humour and the life lessons explored in a fun way, it's no wonder this little pig continues to gain fans in Australia. Check out www.peppapig.com.au and the Peppa Pig facebook page for printables, event updates and brand new products available in time for Christmas.
Did you know – Peppa Pig is also a massive supporter of the Australian charity, Life's Little Treasures Foundation. Over the coming year Peppa Pig will be the brand ambassador for Life's Little Treasures Foundation to raise funds that will support families with babies born prematurely or sick.