IttyBittyGreenie is proud to offer the latest toxin-free children's products made by manufacturers that are committed to earth-friendly practises. Clothing made from organic materials, skincare that is chemical and preservative free, toys made from natural, sustainable sources, bottles and dishware that do not contain hormone-disrupting toxins such as BPA.
Not only are they focused on the products they sell, but also the stories behind them, which is why you'll find items from inspiring companies in Australia and abroad who are designing, innovating and creating fabulous green products, all while adhering to fair trade principles and using sustainable packaging options.
Thanks to IttyBitty Greenie, I have a fabulous eco toy prize pack up for grabs.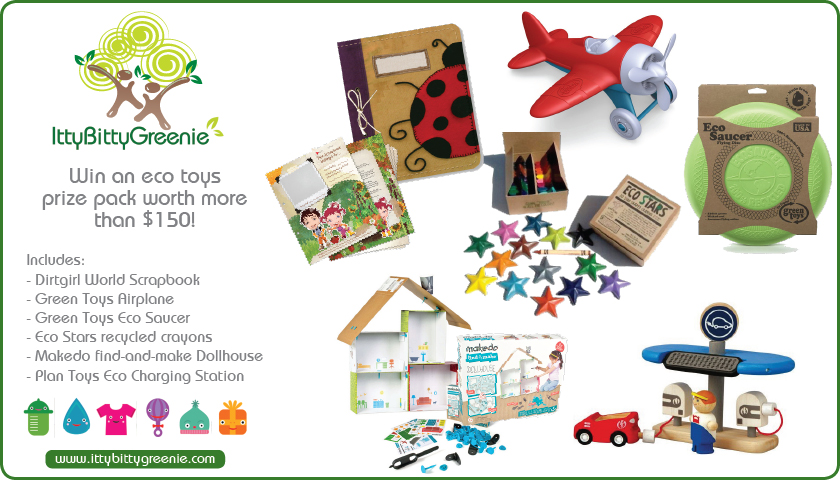 The prize pack contains:
– Dirtgirl World Scrapbook, Green Toys Airplane, Green Toys Eco Saucer, Eco Stars recycled crayons – box of 20, Makedo find-and-make Dollhouse and Plan Toys Eco Charging Station. Total prize valued at more than $150.
See below to Enter:
Entry is open to all Melbourne Mamma newsletter subscribers. Subscribe to newsletter here.
Competition ends Monday, 18 November 2013 at 9:00 pm AEST. See Terms & Conditions.
For more information on Itty Bitty Greenie, visit www.ittybittygreenie.com.au
Good luck!