Girls boho fashion never looked so good. My favourites for this week.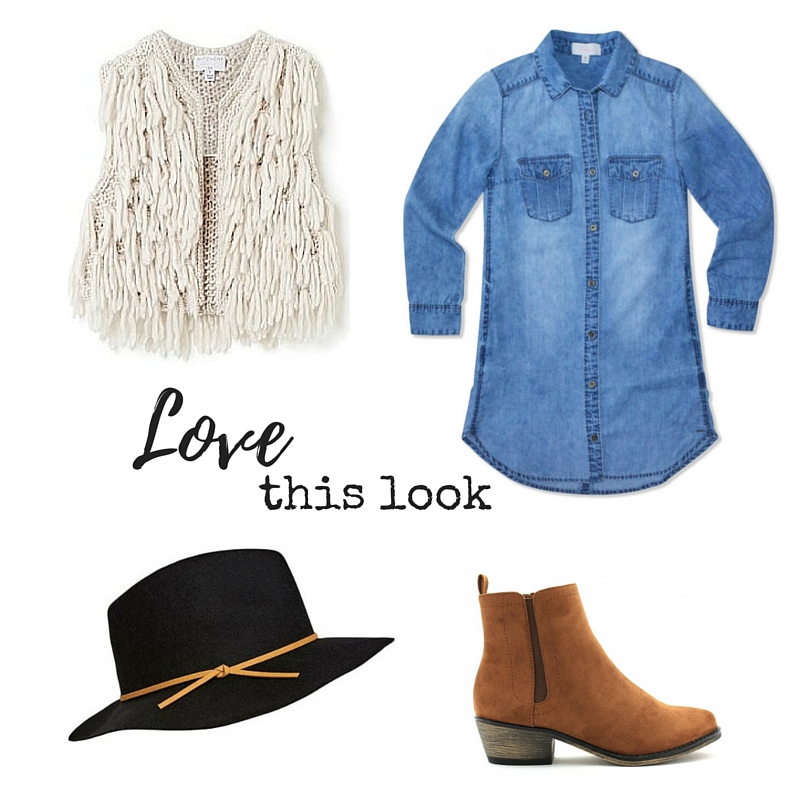 Fringe Vest $79.95 from Witchery Kids, With the Band Chambray Dress $64.95 from Indie Kids by Industrie, Black Felt Fedora $29.95 (on sale) from Seed, Rover Boots $89.95 from Betts Kids
What's on your shopping list this week?