Have you seen or heard about LeapTV – a new educational, active video gaming system from LeapFrog, built just for kids aged 3-8 years?
My kids have seen it advertised on TV and were putting it on the Christmas list, but luckily for them (& Santa), it arrived a little early.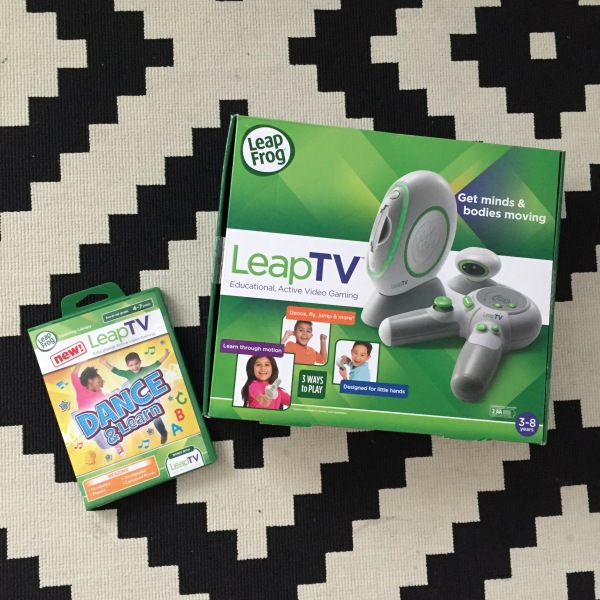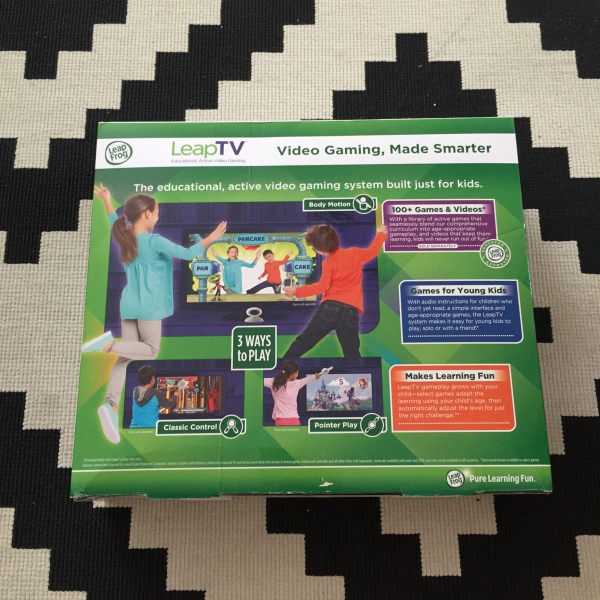 Learn through motion – Get kids jumping, dancing and more as they learn core skills across reading, mathematics, science and problem solving.
Grows with your child – Games adapt the learning to your child starting with age, then auto-adjust the level for just the right challenge.
Made for young kids – With audio instructions for kids who don't yet read and a controller made for small hands, even the youngest can play.
100+ games & videos – With a library of educator-approved cartridge games, game downloads and videos, kids will never run out of fun!
The LeapTV system comes with a simple start-up guide that takes you step-by-step through the setup process. Setup is as simple as connecting the components to the TV, turning on the system, and then following the on-screen instructions. My 7 year old daughter did most of this herself.
The system is designed to get little minds and bodies moving and it certainly achieved that when we set it up over the weekend. Even my husband joined in on the action. (Don't tell him you saw this LOL)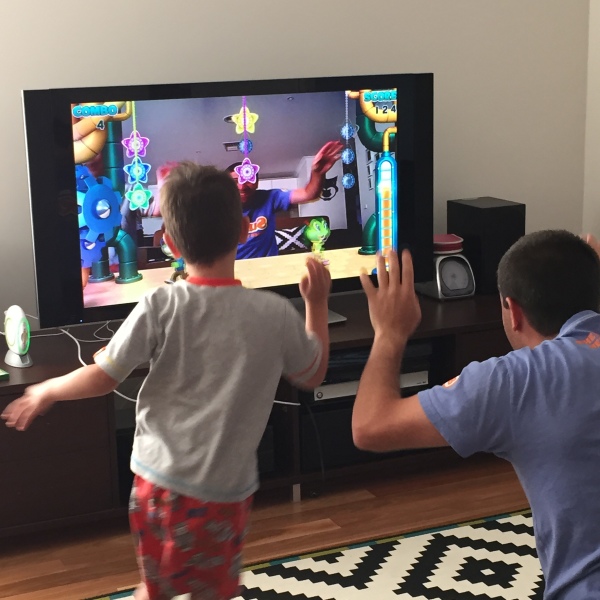 LeapTV comes with one game preloaded and we also received the 'Dance & Learn' Game.
Once we set the system up, the kids found it pretty easy to register themselves as users and we were soon up and running (literally).
First they played 'Pet Play World' which comes with the console. The kids got excited because they were already familiar with the characters they could select as their pet because they have similar games on their LeapPads and LeapBands.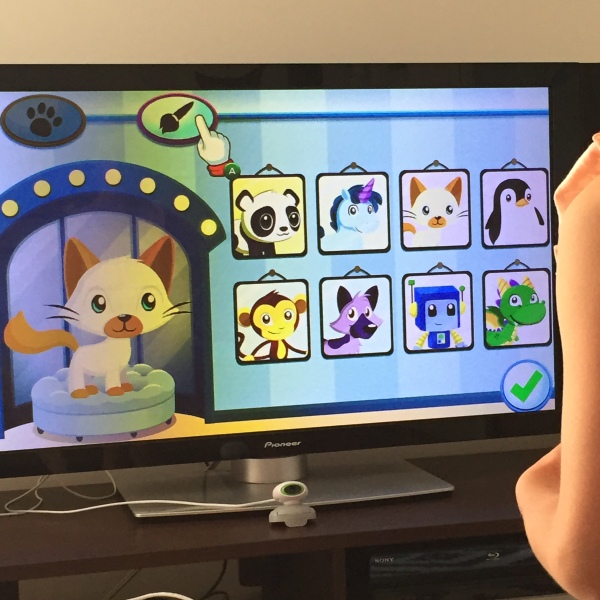 Pet Play World allows kids to create and customise their own pets and the pets' world. Using the camera, pointer and classic controller, kids take care of their pets by washing, feeding and exercising them and playing a series of fun, active games that teach core skills in mathematics and reading.
Master 4 really liked this game because it was asking him to find letters and shapes to get points and complete tasks. As soon as he completed the task he got to play a game.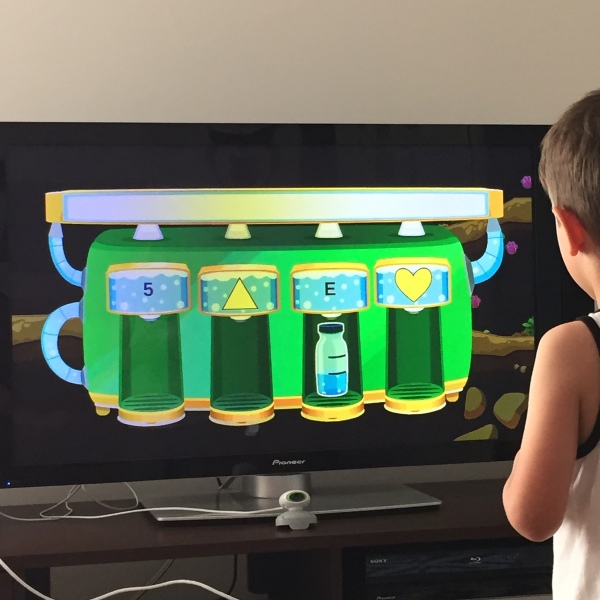 Next up was 'Dance & Learn'.
There are nine different dance activities to choose from and they can be played by one or more players. Master 4 loved Dino Dance and Miss 7 loved Doodle Dance. They both went bananas over Banana Boogie.
Click on the video to see the games in action and find out what had Master 4 yelling "this is AWESOME".
Anything that makes learning fun is AWLAYS a winner in my book and I wouldn't hesitate to recommend LeapTV to anyone who wants to find an educational AND fun way for the kids to learn reading, mathematics, science and problem solving.
I also don't feel so bad about putting Master 4 in front of the TV to play this, so I can get some work done and get ready for Christmas.
He has already informed me that he will need to play this everyday on the holidays, so he is ready to start school next year and "impress the teacher". How can I argue with that logic?
LeapTV is available from all leading toy stores. If you're having trouble finding one, send me an email and I will do my best to track one down for you.