Would you like to be one of the first in Australia to receive a FREE pair of the Xplorer crawler/walker shoes, designed and made by premium NZ baby shoe company Bobux.
Bobux are giving you the opportunity to receive a pair of their brand new "Xplorer" shoes, designed especially for children who are "learning to walk"; sometimes walking – sometimes crawling.
The Xplorer shoe will be launching worldwide in February 2015 – and Bobux is looking for 120 Aussie mums to receive a special preview edition of the shoe before it arrives in Australia.
At the cutting edge of children's fashion the Xplorer is made for parents that seek something different and appreciate great design.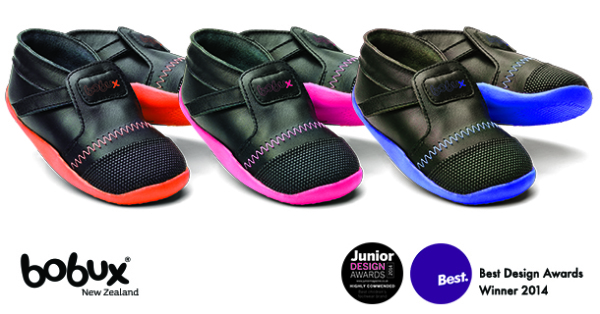 These designer "learning to walk" shoes are packaged in a limited edition tube and are the first release of their newest product.  If you are chosen, your little one will be the first in the world to experience the Xplorer shoe.
The Xplorer is robust while being extremely lightweight and flexible. It allows the child's foot to move unrestricted, while offering enough protection to keep their feet warm and dry.  Although designed for children of the "learning to walk" stage, Bobux has had great wear-test results and feedback from children who wear these whilst walking full-time.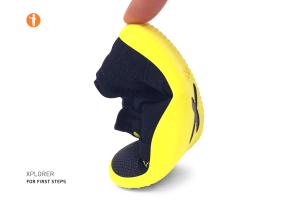 Registration Information
Bobux is looking for 120 pairs of little feet who are just learning to walk.  If you have a little one who is about to walk, is still crawling or freshly on their feet – Bobux want to invite you to try their newest shoe, the Xplorer.
Click here to register your details. You can find shoe size chart here.
Registrations close 5.00 pm on Monday 19 January 2015. If you are among the families selected, you will be notified after this date. Xplorers will be sent out in late January 2015.
More information about Bobux is available at www.bobux.com.au.