Today we're getting to know Alli from Motivating Mum.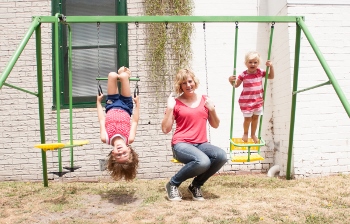 1. Tell us a little about yourself?
My name's Alli and I have two gorgeous, spirited little minxies who I am either cuddling or tearing my hair out over! My business is all about networking and this spills over to life – I love, love having loads of friends and seeing them often. Going out dancing at least four times a year is a must! BC (before children) I travelled the world and have been to many, many countries and plan to do so again one day. I have no hobbies – running my business, seeing my friends and looking after the family pretty much takes up all my time.
2. Describe Motivating Mum in one sentence?
Motivating Mums offers support and advice to mums in business, or those wanting to be, in Oz and the UK.
3. What do you do?
I bring inspiration and education to mums in business by way of Biz Mums Clubs, networking, workshop & brainstorm events, mentoring with established mums in business, offering affordable business services and a plethora of online help in the form of a forum, articles, blogs and more. Anything I can do to help mums achieve their business dreams as efficiently, smoothly and happily as possible – I try to do.
4. What led you to starting Motivating Mum?
I knew I wanted to help people and ended up leaving corporate to be a life coach. Once trained, I launched my business at the same time as giving birth to my eldest and quickly realised running a business from home was very isolating and lonely – especially with a little one. I developed a networking lunch for mums in business and it went so well that Motivating Mum in its current incarnation was born.

5. What do you love most about what you do?
I love that I can help mums in business – a sector of society often unable to afford a lot of the current professional services out there or over-looked at events that are on at difficult times or you can't take kids. Having them know they can turn to me for anything is very rewarding. I also love that my hours are flexible so I can be there for the gals, I get to be creative and organised all in one role and every cent I earn, I earn for my family and I.
6. What's one item your kids can't live without?
The TV. Truthfully, if I didn't have the TV to pop them in front of occasionally while I got some work done, I'd be in trouble too!
7. What's one item you can't live without?
My iPhone and Coca Cola! I know Coke's not an item but it's certainly something I couldn't do without!
8. Favourite place to shop for your kids?
Button Baby – gorgeous online shop with great gifts for babies and kids. I probably get something from Button Baby every birthday and Chrissy!  
9. If you weren't running Motivating Mum, what other job would you like to do?
A long time ago I thought I'd love to be a lobbyist – I think I'd be great at bugging the hell out of people to get them round to my way of thinking!
10. Favourite place to take the kids in Melbourne/Victoria?
Adventure Park in Geelong – but you need to go mid-week during school term – then you get the run of the place!
You can find Alli and Motivating Mum on Facebook or at www.motivatingmum.com.