I don't know about you, but I feel like these school holidays have just flown by.
It just feels like a few weeks ago that my daughter finished her last day of Prep and began her transition to Grade 1!
It suddenly dawned on me last week that I need to get organised with 'Back to School' goodies. So, when Meyu invited me to come along and check out their range of school shoes, I couldn't resist.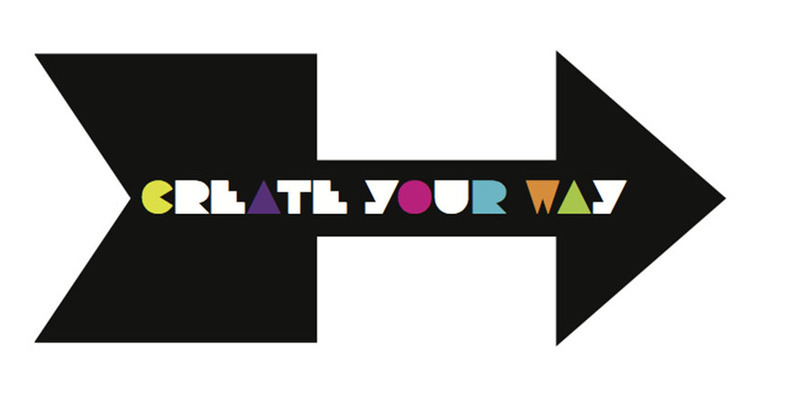 For those of you who haven't heard of Meyu, here's the lowdown:
Meyu creates innovative kids' school shoes that are free from hazardous chemicals, environmentally produced and designed for a second life.  Their shoes have been designed in Australia and engineered in Germany by one of Europe's leading shoe technicians.
Key features include;
– Shoe last designed for maximum support and comfort;
– An injected rubber sole, made in Italy, for longer wear and better slip resistance;
– A leather upper, produced in one of the world's best tanneries in Germany, specially developed for motorcycle boots to ensure scuff resistance, water resistance and pliability;
– A perforated leather insole with felt base designed for climate control, based on Swiss Army boot construction.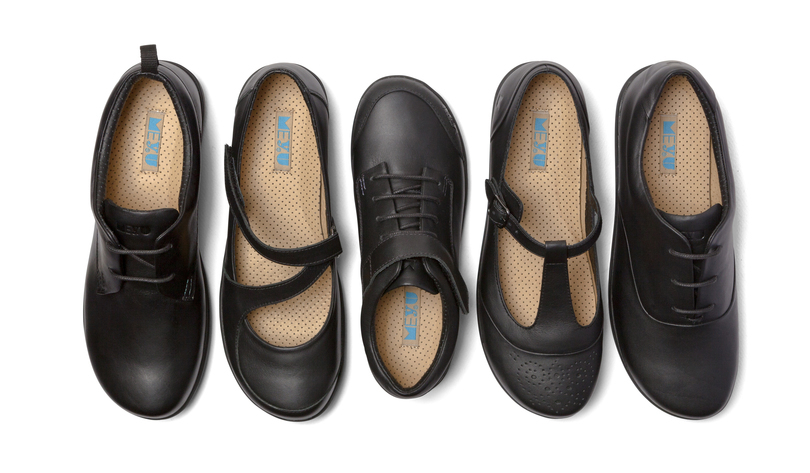 Meyu shoes are available from their online store and they provide a Fit Guide to help you measure and select the correct size for your child.
Even though I was going to meet with Meyu at their pop up shop at Westfield Doncaster (see details below), I wanted to use the guide before we went in to make sure that it was easy to follow and accurate, as I know lots of mums are hesitant about buying shoes online, especially for their kids.
My printer was out of ink, so I was unable to print out the fit guide, so I just grabbed a piece of paper, ruled a straight line across the bottom and then got my daughter to stand on the piece of paper with her heel on the line.  I measured her feet (make sure you do both as one is always slightly bigger) and input the measurements (20 cm and 20.3 cm) into the Meyu Fit Calculator (found on the shoe page). It told me she needed size 33.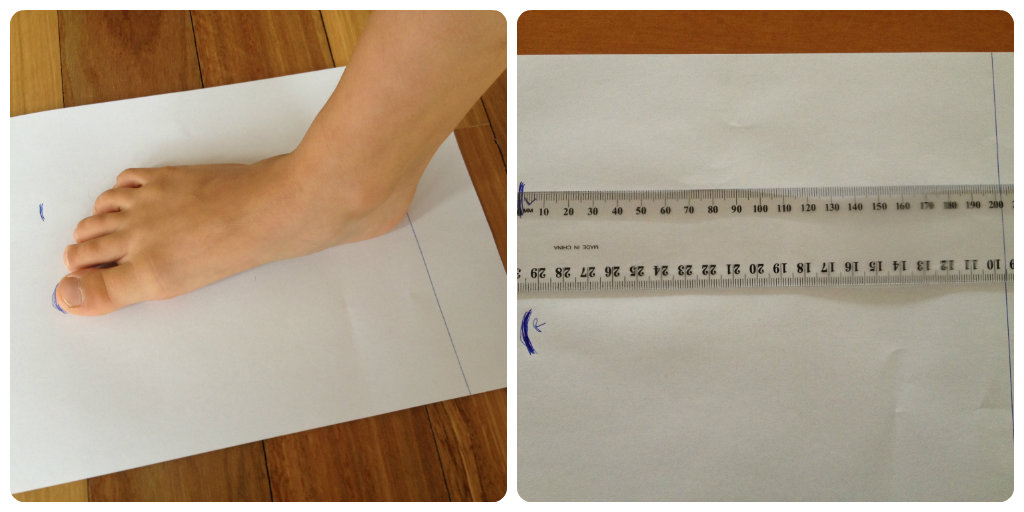 Until Sunday 26 January, Meyu have a pop up shop at Westfield Doncaster (next to The Coffee Club on level 1), so my daughter and I went to visit them for a closer look at their shoes and to find out more about their products.
All shoes at the popup shop are on sale for $100 (normally $129).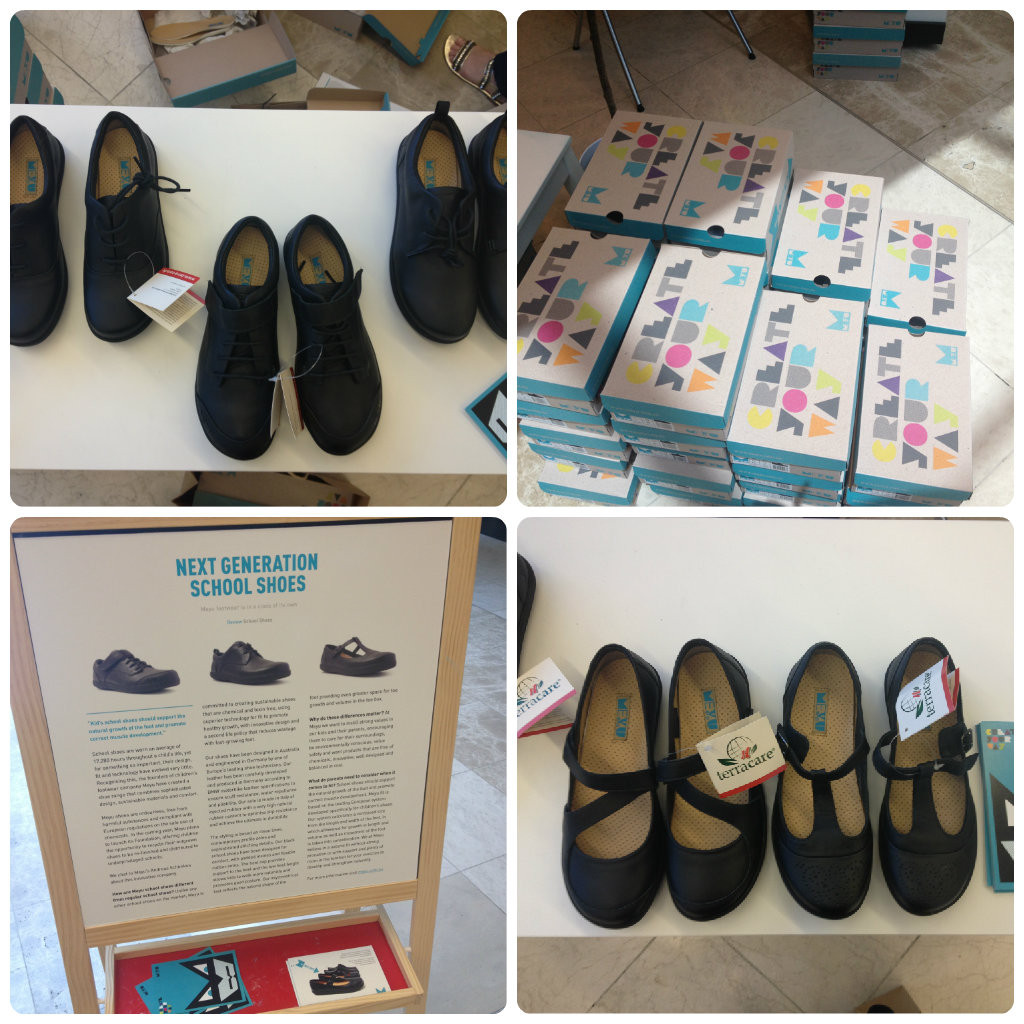 My daughter and I both loved the detail on the girl's mary janes, so it was an easy decision on which ones to get. Size 33 was perfect 🙂
There are two styles available for girl's and three styles available for boys, so you're sure to find something suitable.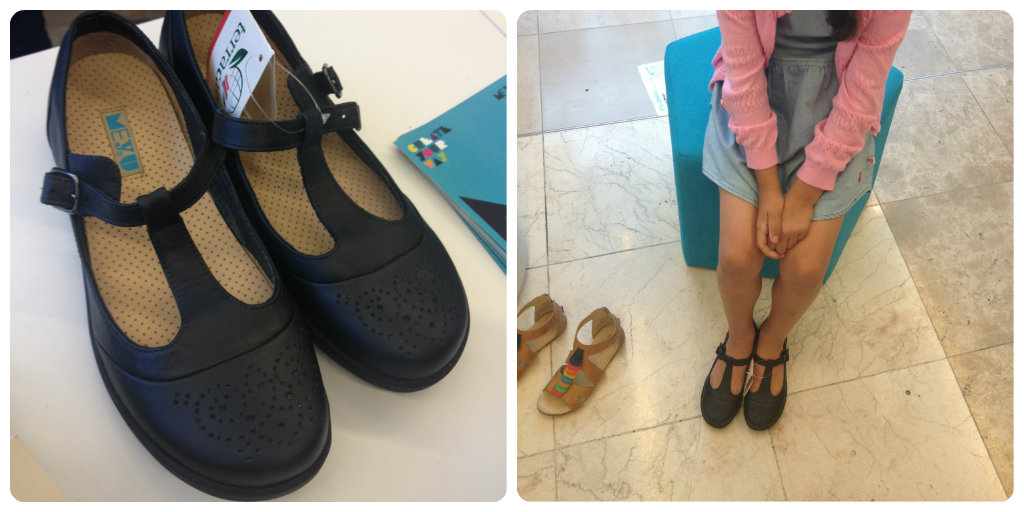 Meyu know that most kids will outgrow their school shoes before they will wear them out. So when you are finished with your shoes, simply return them to Meyu, so that they can refinish the shoes and donate them to underprivileged schools, families and kids as part of the Meyu Foundation.
You can purchase Meyu shoes at www.meyu.com.au or from Big Dreams (Northcote and Collingwood) or Dog and Pony (Middle Park).
What are you waiting for? Go grab some now!