On Friday night my family and I were invited to Santa's Magical Kingdom.
The kids were super excited because we had gone for the first time last year and they were STILL talking about what they had done and what they had seen.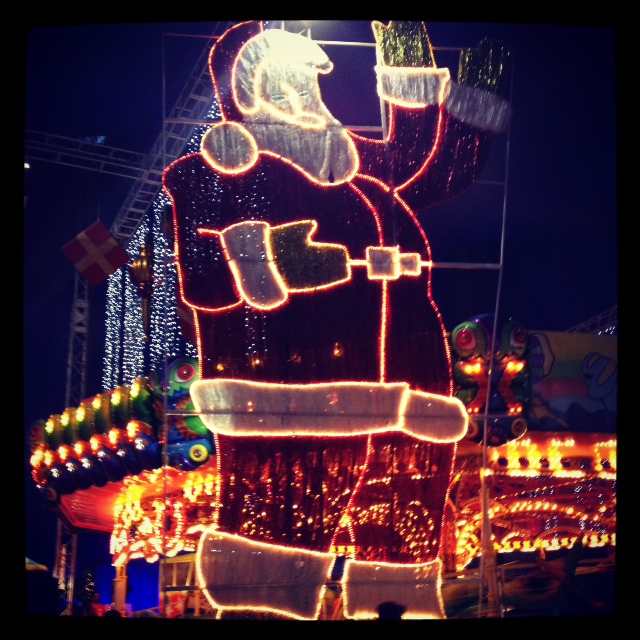 When we arrived we were greeted by Mrs Claus and my daughter was thrilled that Mrs C. remembered her from the morning tea we attended a few weeks ago.
Even though it's only mid-November, when you walk in to Santa's Magical Kingdom you can't help but get caught up in the magic of Christmas.
Even hubby was impressed!
There's so much to see and do, that it's hard to know where to start. The kids quickly spied the Winter wonderland, complete with (man-made) snow and headed over for a closer look.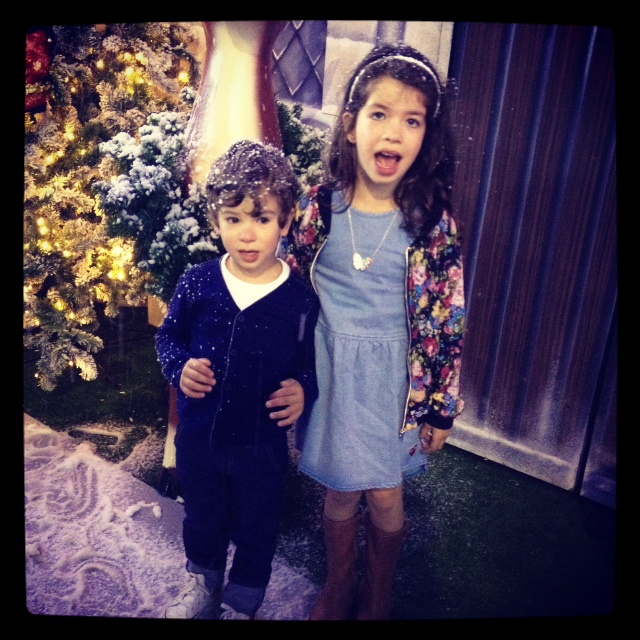 After a few pictures and a sit in Santa's sleigh, it was off to the gingerbread man decorating area.
I'm still not sure how many decorations actually made it onto the gingerbread man and not straight into their mouths.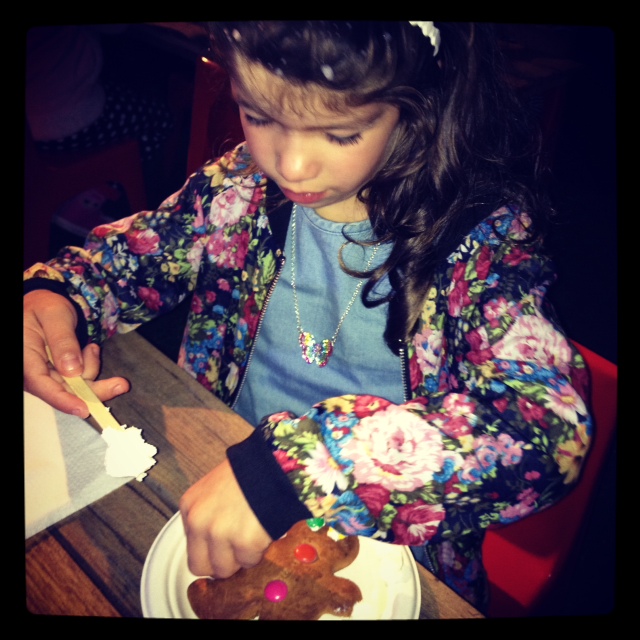 Next we went on a couple of rides – my daughter and I on one for the bigger kids and hubby and our son on the ones more suited for 3 yr olds  and under.
Then it was time for the Circus.
I must admit I have never taken my kids to the circus (don't shoot me!). I'm not sure why, it's just not something we've ever done. Out visit last year to Santa's Magical Kingdom was the first time my kids had seen circus entertainment and they loved it.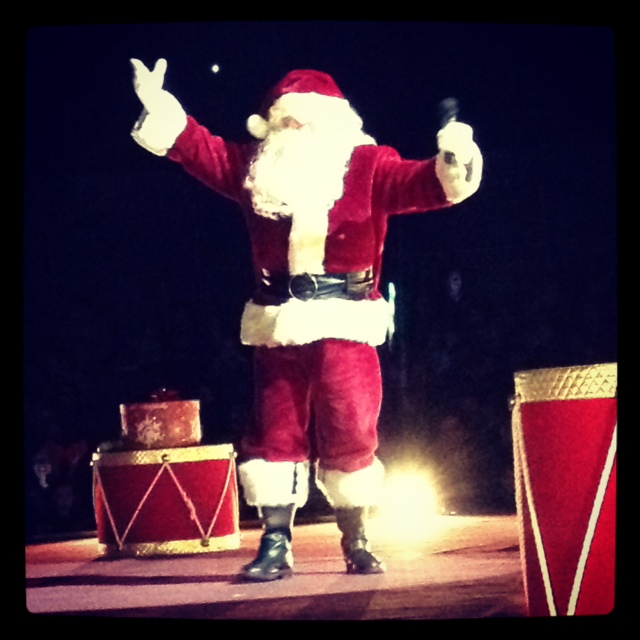 Again Silvers' Circus was fabulous and I was on the edge of my seat watching the Phoenix riders in the Globe of Death. I can't remember the last time I was so nervous/scared. The kid's eyes were almost popping out of their heads and then my 3 yr old declared he wants to do that too (over my dead body I thought!)
After the circus we had a ride on the ferris wheel and then ventured back inside for one last ride on the Christmas train before we went home.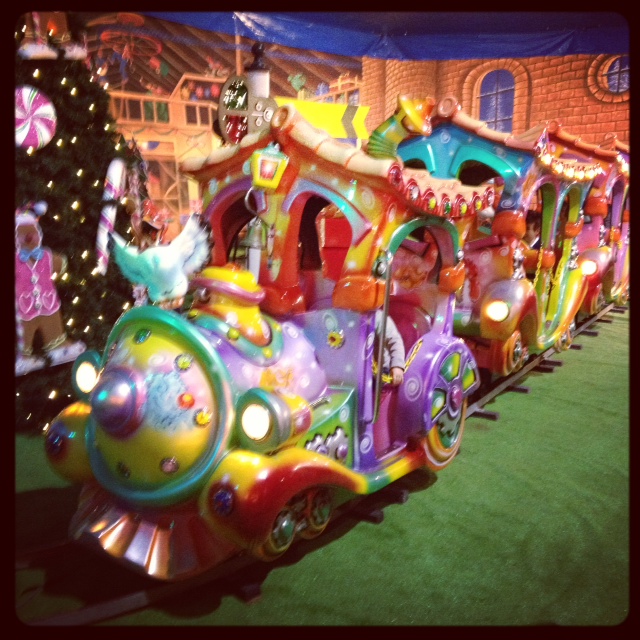 We all had a wonderful evening – one which I'm sure my kids will be talking about for a very long time.
For more information on Santa's Magical Kingdom or ticket bookings, visit www.santasmagicalkingdom.com.au