You know you're on to a good thing when you bring home a new gadget and your husband and children are arguing over who gets to use it.
The V6 Absolute is the latest cordless vacuum from Dyson and it has my whole family wanting to vacuum.
Yes, that's right – I said VACUUM!
I must confess here that I do not vacuum. My husband does it all, so when I told him that Dyson would be sending "us" their new cordless V6 Absolute to play with, he was pretty excited.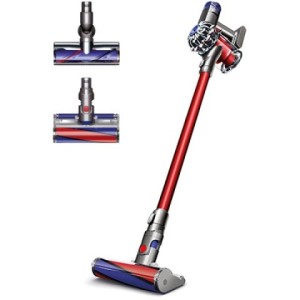 Dyson are world renowned for their vacuum technology and the V6 Absolute does not disappoint. The V6 Absolute features:
– Soft roller cleaner head: A soft roller cleaner head engineered to suck up both large dirt and fine dust simultaneously. Powerful cleaning without scratching.
– 75% more brush power: A second cleaner head features a direct-drive motor that creates 75% more brush bar power than the Dyson V6 vacuum to better agitate carpet pile and tackle ground-in spills and stains.
– Easy to push: A large, soft roller and increased versatility from a re-designed neck enables smooth movement across floor types.
– Dyson digital motor V6: The latest Dyson digital motor gives V6 Absolute the most powerful suction of any cordless vacuum.
– 2 Tier Radial™ Cyclone Technology: Flings dust out of the air and into the bin, separating out even the most microscopic particles.
– Handheld conversion: The wand can be easily removed and tools attached directly to the cyclone pack for cleaning stairs, couches, mattress and car interiors.
– Run-time: This machine will run for 20 minutes, 16 with the motorized cleaner head and for 6 minutes on boost mode.
– Hygienic bin emptying: Just push the red button to release the dirt directly into the bin.
– Warranty: 2 year parts and labor warranty.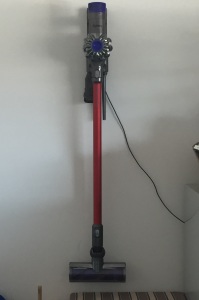 The V6 Absolute was easy to mount on the wall (although a slightly longer cord would have been great) and it is easy enough for Miss 8 to remove from the bracket – Master 5 is too short for where it has been placed.
The things we love most about the V6 Absolute are:
– No complaining from hubby when it is time to vacuum.
– It is lightweight and easy to manoeuvre – even I can use it and I have a dodgy back and shoulder, which is why I don't vacuum in the first place.
– The suction on this thing is AMAZING! We cannot get over how much crap is being vacuumed from our floors.
– It is super easy to empty. Just press a button and tip the contents in to the bin. No need to even touch with the rubbish with your hands.
– The long arm make it easy to reach cobwebs on the ceiling and in air vents.
– It's perfect for vacuuming up all ALL the popcorn crumbs following family movie night.
– It comes with lots of attachments for cleaning all surfaces and getting into little nooks and crannies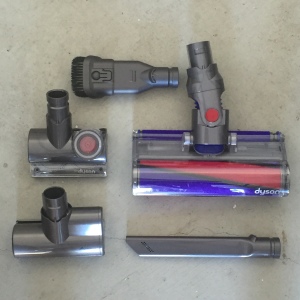 We've had this vacuum for over a month now and the novelty hasn't worn off. The kids are still keen to vacuum their rooms and their playroom.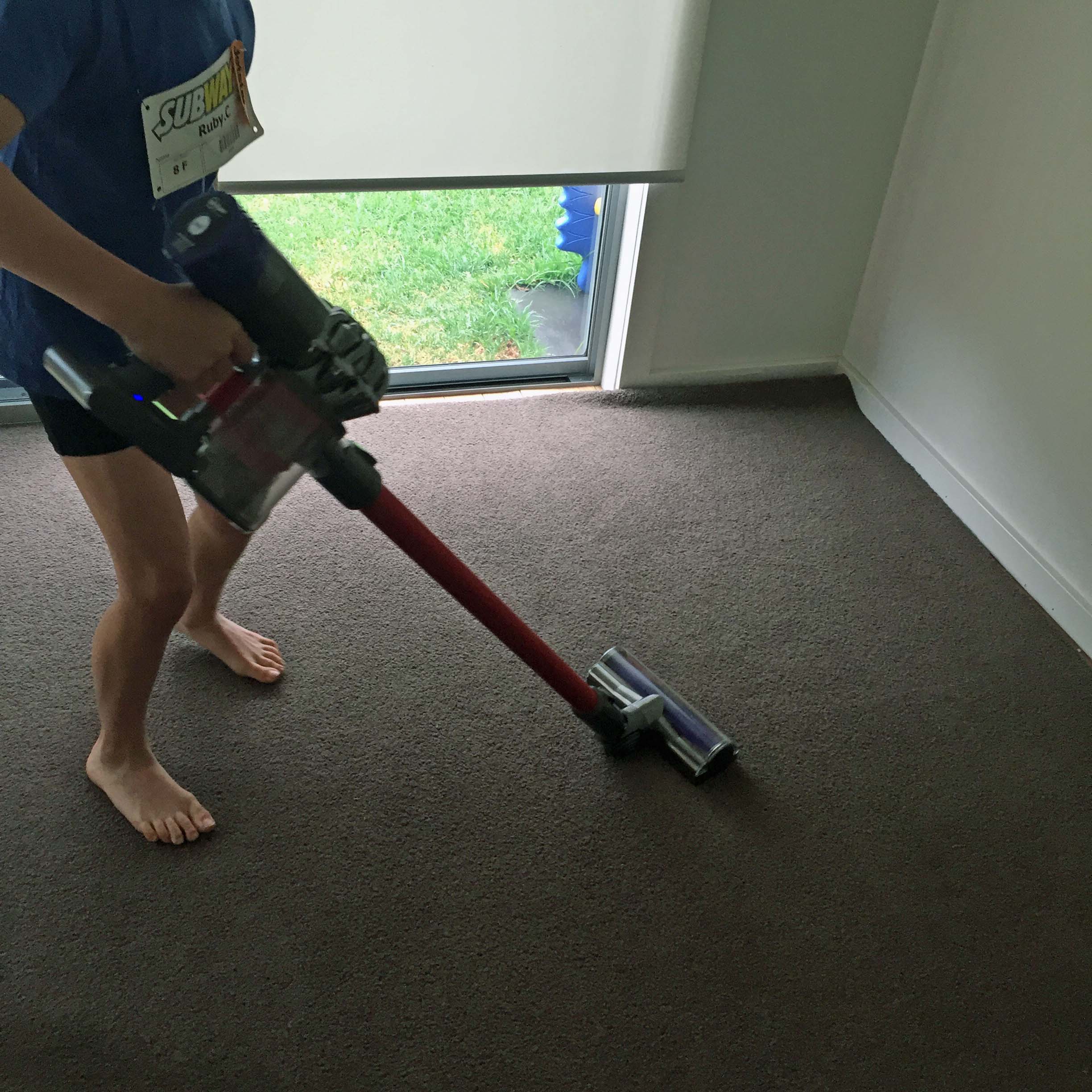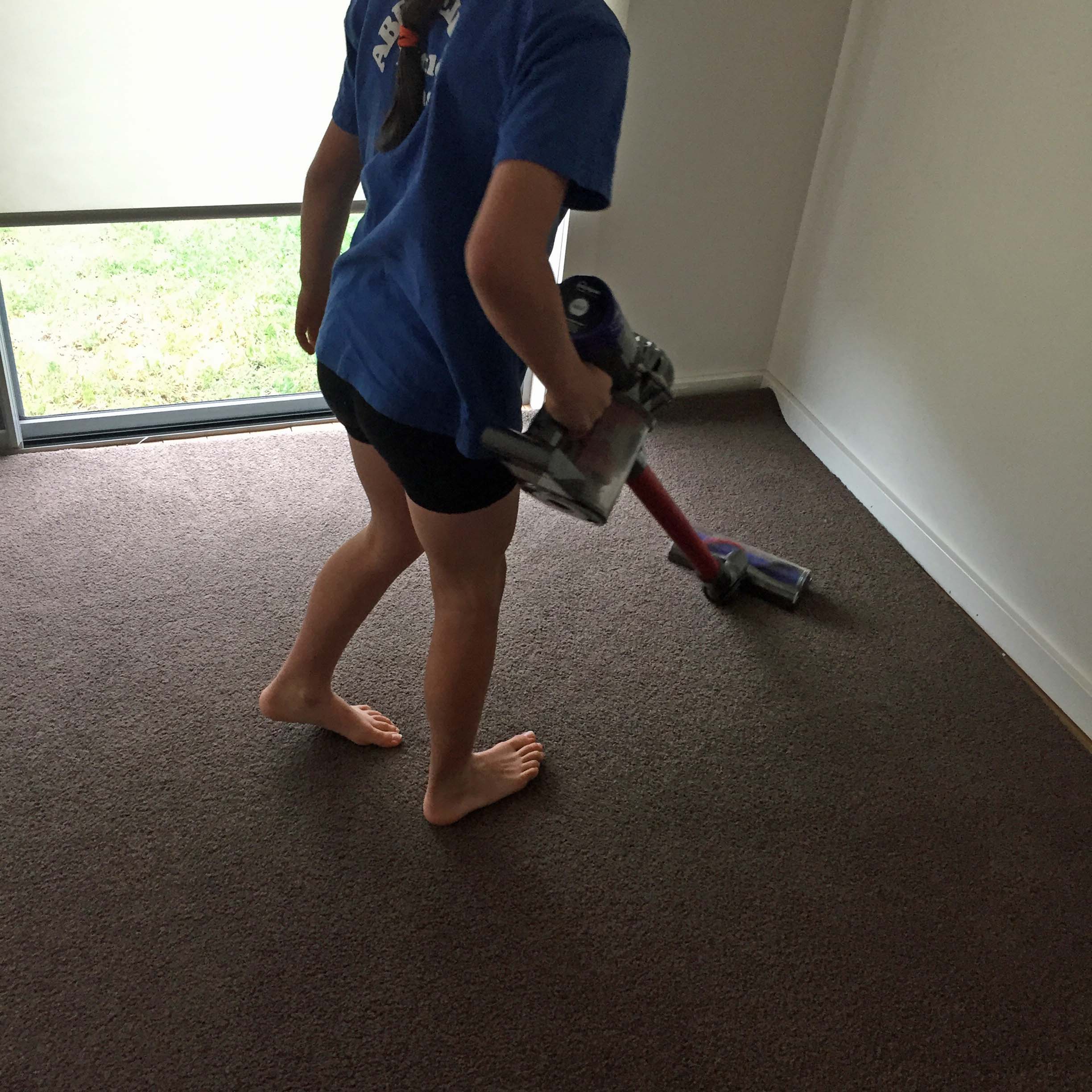 I've even been doing a bit of vacuuming myself.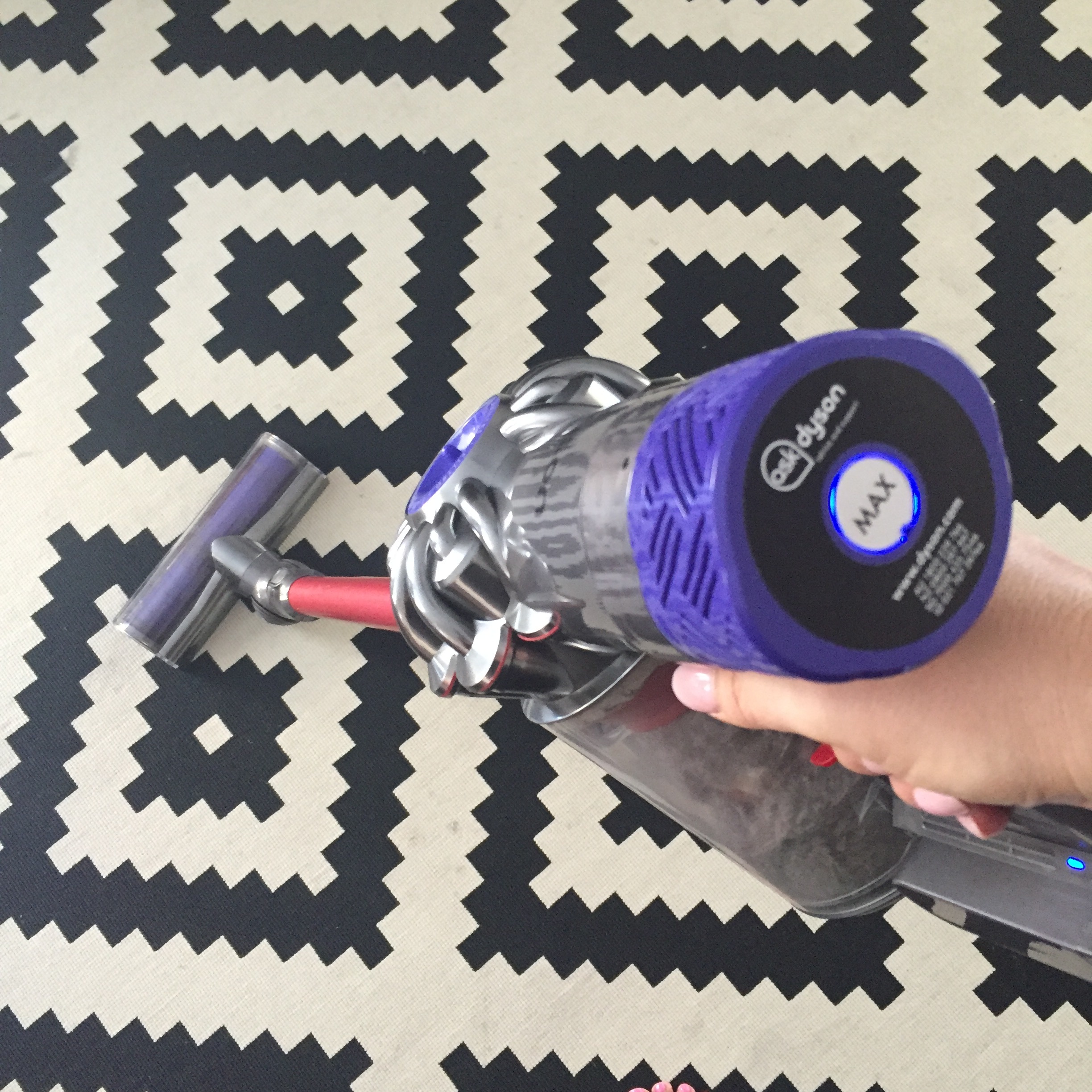 The Dyson V6 Absolute retails for $899 and is available from all leading retailers. For more information on Dyson products visit www.dyson.com.au.