I was recently sent a voucher to go along and check out the fabulous new Kaisercraft outlet at Uni Hill Factory Outlet in Bundoora.
When I told the kids we were going shopping for some craft supplies, they were bouncing off the walls.
When we got to the store, I didn't know where to begin. There was so much to look at and everything looked so good.

I figured I could stock up on some items to do projects with the kids, so I let them wander around and pick out some things they liked.
My daughter loves butterflies, so she quickly found these butterfly silhouette wall art.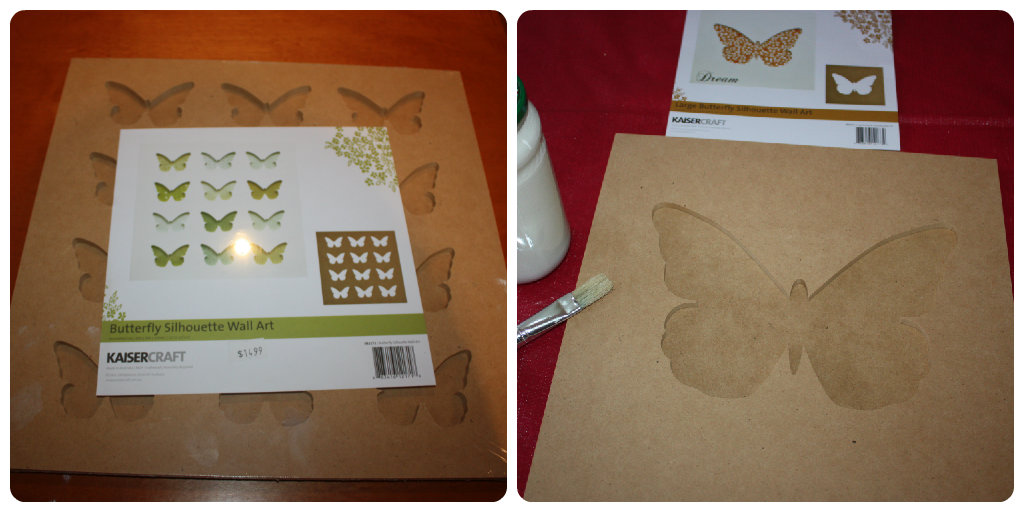 All we did was paint the boards white and stick some scrap booking paper behind the top layer. Then we glued the layers together.
This was one of the EASIEST craft projects we have ever done 🙂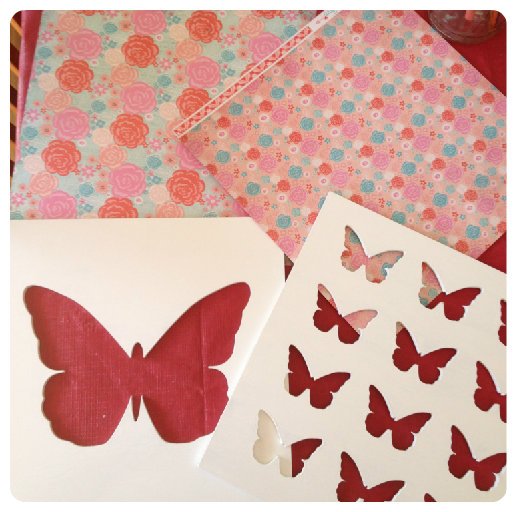 Yes, it really was that easy. And the final result was gorgeous (now I just need to sweet talk hubby in to letting me put more things on the wall 😉 )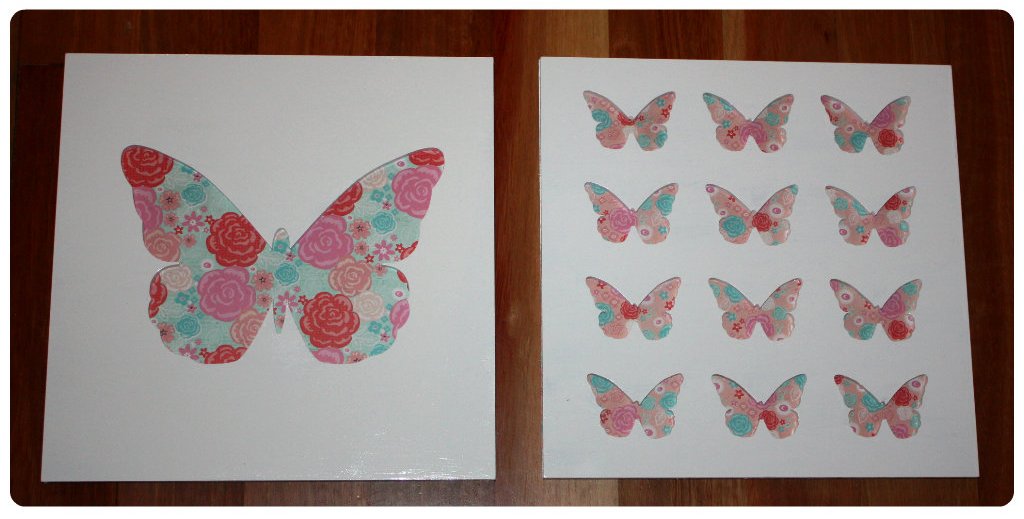 Next on the project list was something fun for my 2 yr old son to do.
He picked out some wooden animals and a stack of new paints (all $1 each).

And he was so proud of himself for painting them all without mummy's help (or interference).
The animals have now taken up residence by the lake generally occupied by some dinosaurs. I hope they don't mind.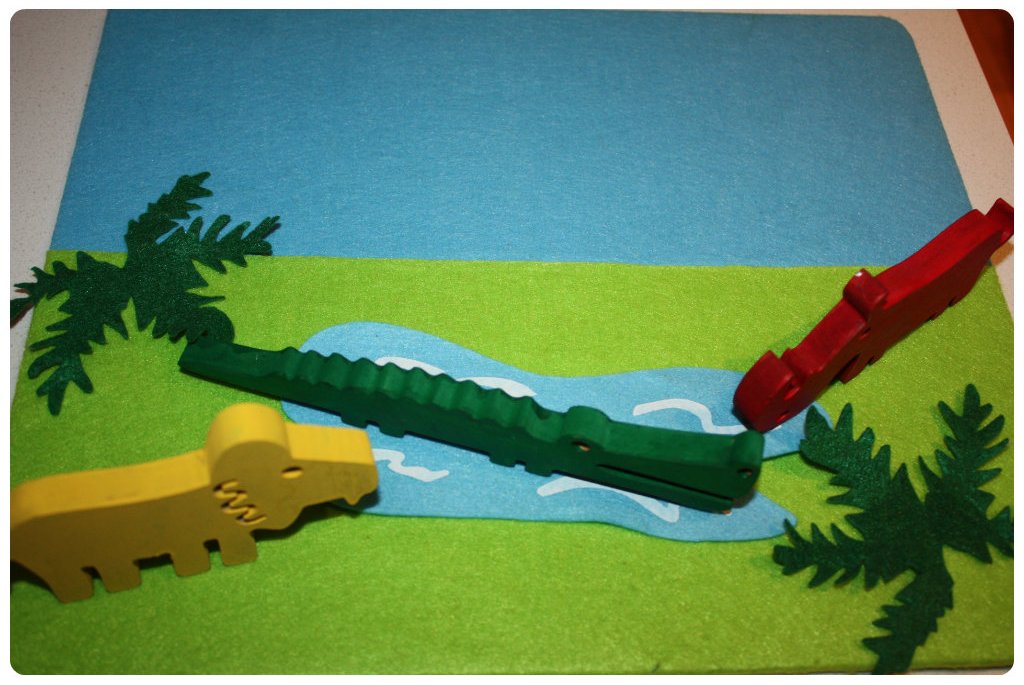 My daughter also loves birds, so we grabbed a wooden bird house kit as well.

For this one we used the same paints that we used for the animals, but your could also cover this with paper.
This one now takes pride of place in my daughter's bedroom and is "apparently" home to a bird family.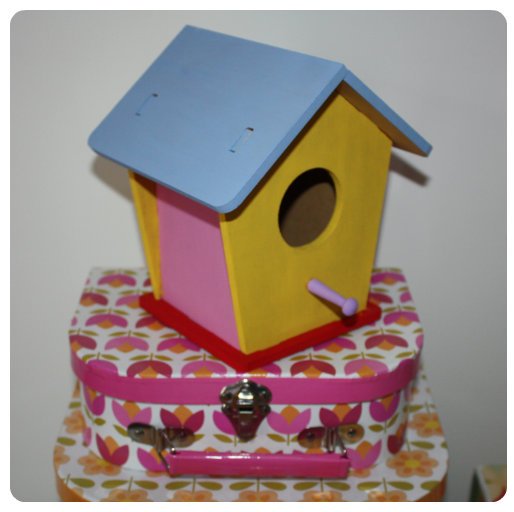 Sometimes I dread doing craft project with the kids because they quickly lose concentration and I end up spending more time setting up and packing up, than actually doing the activity.
Not this time though. All these projects were quick and easy, and hardly made any mess (woohoo!)
We're looking forward to doing some Easter projects with the gorgeous Easter papers I bought on the day.
If you or your little ones love craft then definitely pop down to the Kaisercraft outlet. It's open everyday from 10am-6pm and there's plenty of undercover parking right under the centre.
The Kaisercraft outlet is conveniently located right next to the escalator, so need need to drag the kids through the whole complex but feel feel to check out the other fab store while you're there. While we were there a pair of Clarks school shoes (for my daughter) and a new Sheridan quilt cover (for me), accidentally fell in with my shopping – oops  😉
Kaisercraft will also be running kid's craft workshops during the school holidays, so make sure you sign up for their newsletter to receive all the details.