I was looking for something to do with the kids over the weekend, so we decided to do some baking.
I've been on the lookout for some new recipes and things I can bake for my daughter to take to school.
I recently attended "Social Mums Say",  a blogging event run by kidsbusiness and one of the companies showcasing their products on the day was Philadelphia.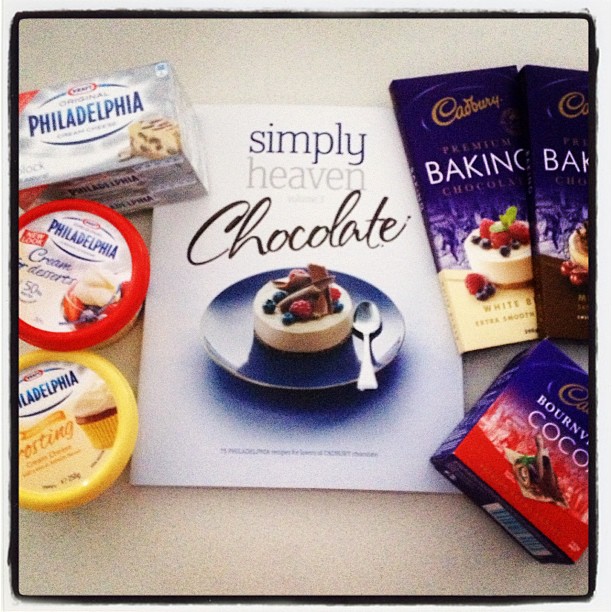 I received a sample bag of Philadelphia and Cadbury products on the day along with a copy of their latest cookbook "Simply Heaven Volume 3", so it seemed like the perfect time to have a read (ie drool) through the book.
The kids quickly decided on the Blueberry & White Choc Muffins.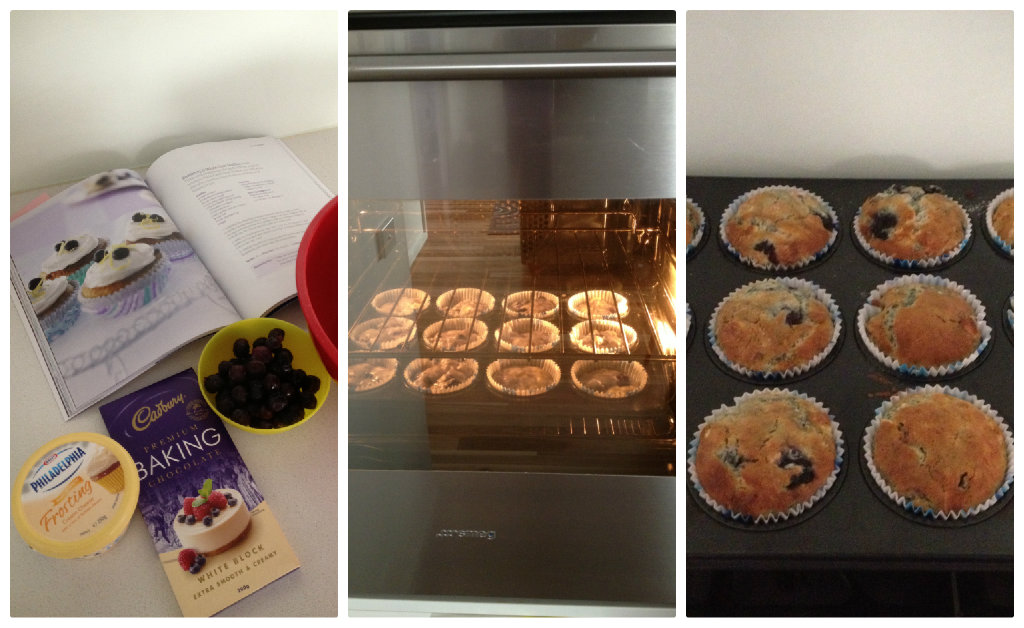 They were SO delicious and more like a cupcake (light & fluffy) than your typical muffin.
We iced some with Philadelphia's new Cream Cheese Frosting (with a hint of lemon flavour) and popped some uniced ones into the freezer for school (for some strange reason there are now only three left in the freezer – note to self: buy BIG padlock for freezer).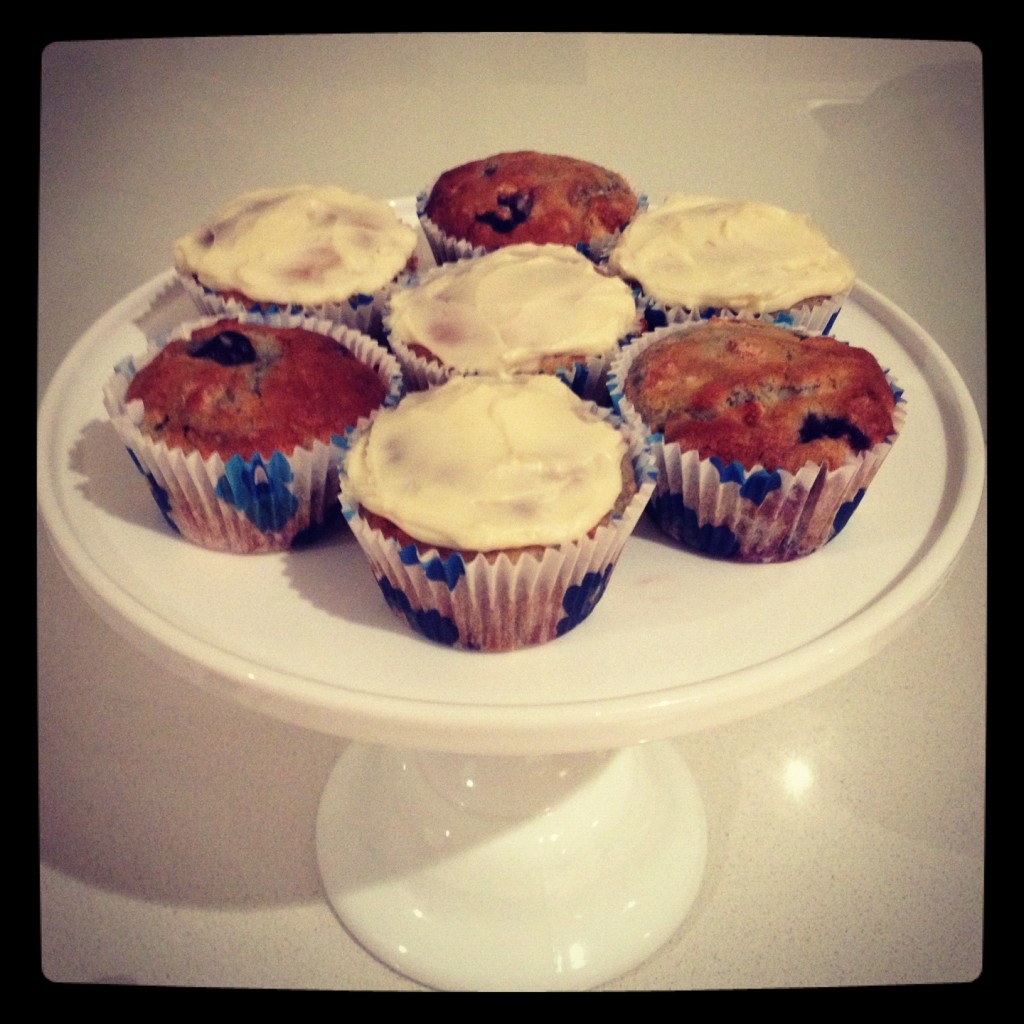 Next on the list was a Carrot Cake with Butterscotch Cream Cheese Frosting that I have been lusting after on Pinterest for the past six months.
I've got to admit that I've never actually made a carrot cake before, so I wasn't sure what to expect with this one.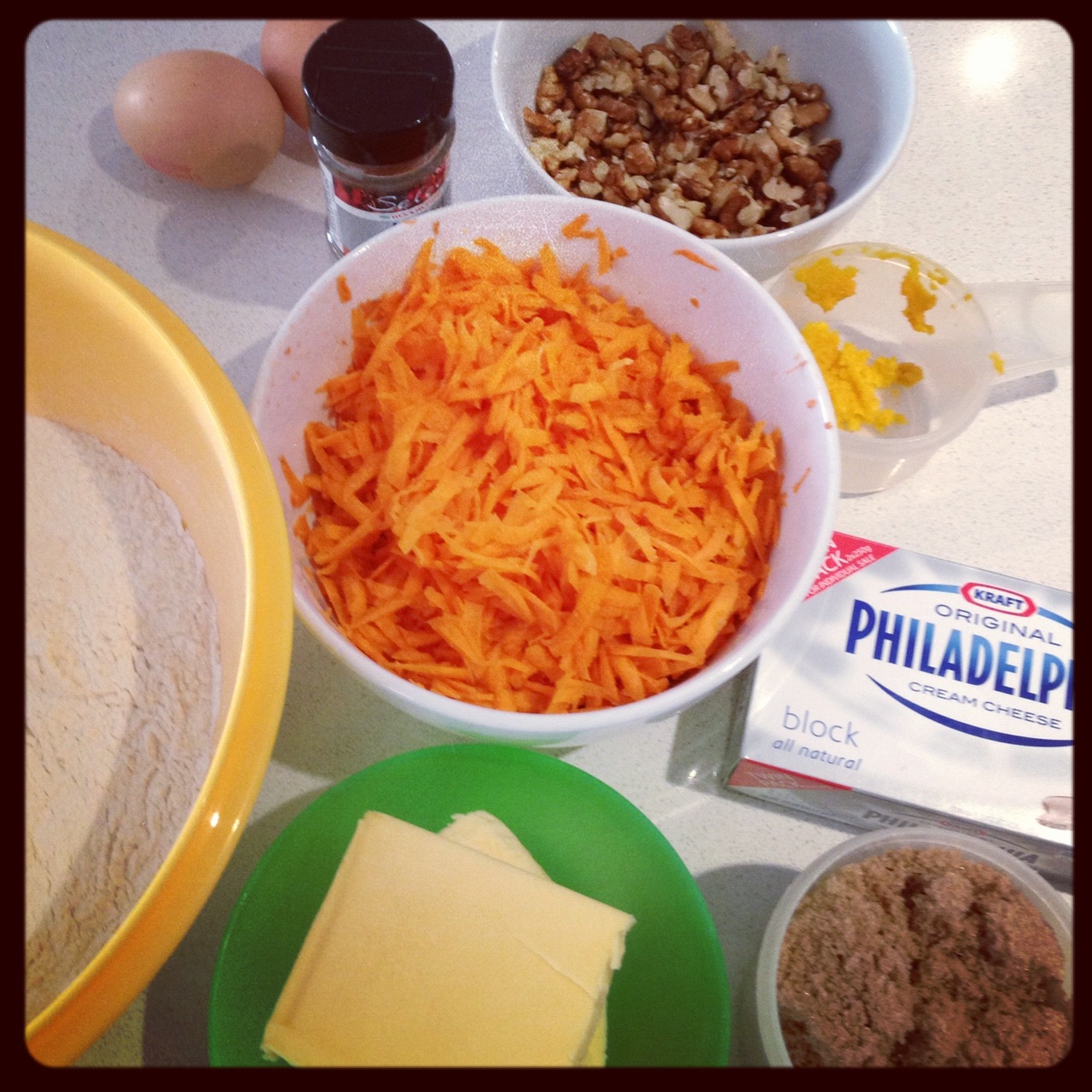 But I can tell you it was A-M-A-Z-I-N-G! The cake was nice and moist and the icing was divine. I could have eaten it with a spoon (oops, I think I may have done that).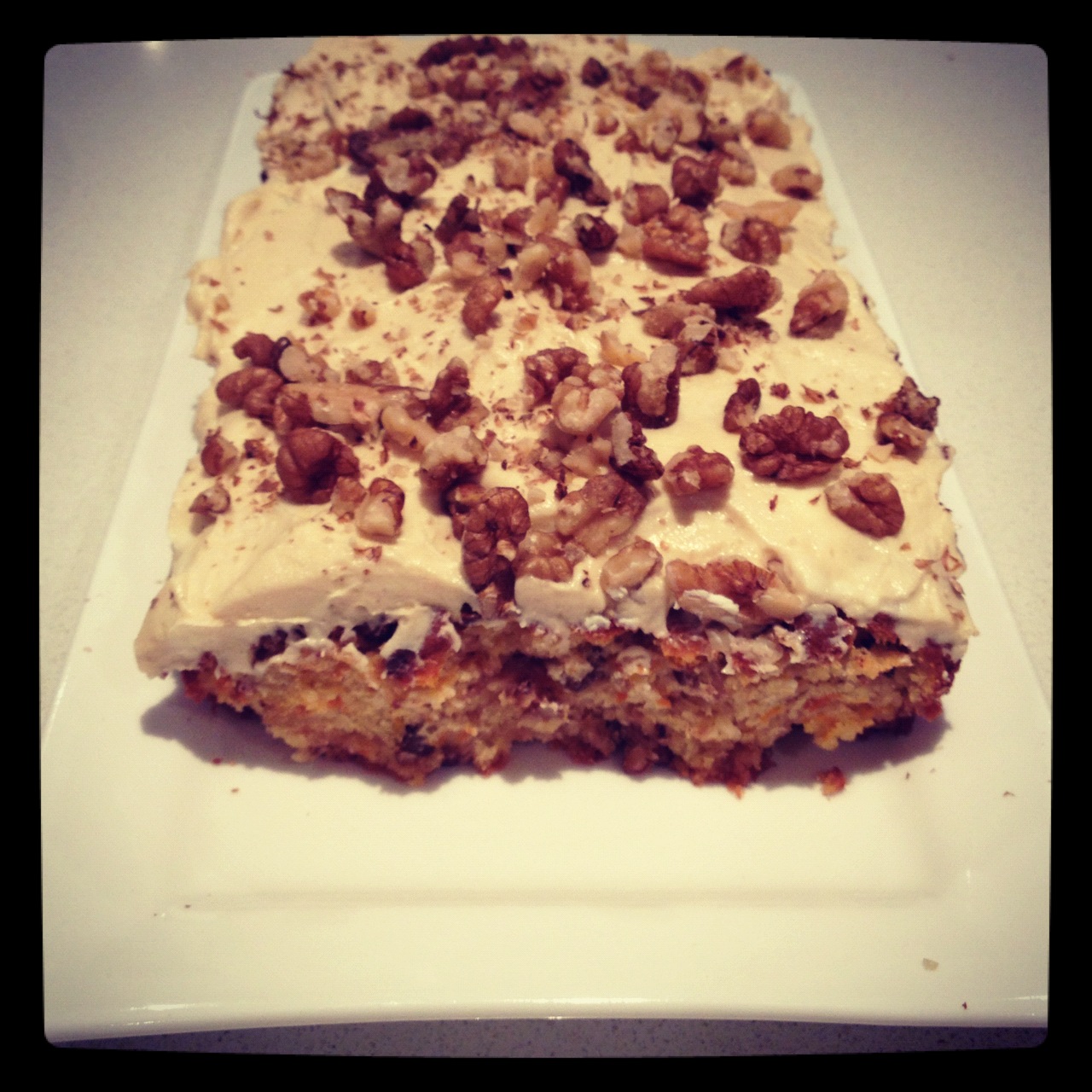 If you would like to make the muffins make sure you visit www.philly.com.au. You'll find the recipe and 100s more. The hardest thing will be deciding what to make.
The carrot cake recipe was originally pinned from Ingrid Creates.
I would like to say thank you to kidsbusiness for organising such a great event and also Kraft Philadelphia for the yummy treats on the day and the fab goodie bag. I'd also like to thank my husband for grating all those carrots 🙂