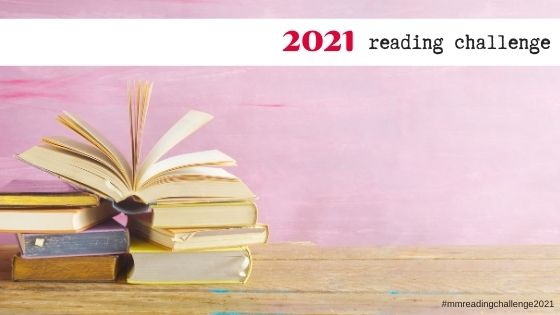 Attention book lovers! I've set myself a reading challenge for 2021 and I'd love for you to join me.
I know what it's like to be a busy mum (ie not have much time for reading), so I'll only include 12 books in the challenge. However, I'll also include an additional six books for those of you who will have no problem smashing through 12 books in one year.
As a chronic migraine sufferer, I don't read as many books as I'd like too but thanks to an almost six-month lockdown here in Melbourne (#bloodycovid), I actually managed to read 30 books in 2020.
I'm not sure how this year will pan out, but I'm aiming to read 25 books this year.
You can see how I went in my 2020 reading challenge here.
I can't wait to get started on this challenge and hopefully find some new favourites that I just can't put down.
Must read books for 2021 Reading Challenge
A book with 21 letters in the title
A book by an Australian author
A book recommended by a family member
A bestseller from the 1980s
A book set in a country that you've always wanted to visit
A book you borrowed or received as a gift
A book with more than 500 pages
A bestseller from 2020
A book you want to read based purely on the cover
A book you currently own but have not read
A book recommended by a celebrity
A book that I've read for this challenge (search #mmreadingchallenge2021 on Instagram or Facebook)

Extra books to read
A book that will improve your life
A book with a person's name in the title
A book that's been on your TBR pile for a long time
A book written by a first time author
A book was written by a famous author who you have never read before
A book being made in to a movie this year
Let me know if you're joining me in the comments below (put your book titles in the comment section NOT the URL field) and feel free to come back and list the books you read throughout the year and let me know if you enjoyed them or not.
Keep an eye out for the books I'm reading and make sure you tag your own books on social media using #mmreadingchallenge2021
I hope you enjoy my 2021 Reading Challenge.