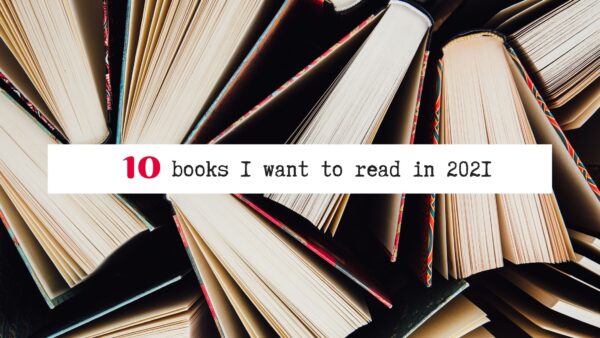 The pile of books on my bedside table never seems to get any smaller and my kids have told me that I'm not allowed to buy or borrow any more books until I read them, so I going to list a few of them here, so that I'm accountable for at least reading some of them this year.
I cannot wait to read these books in 2021 and I'm hoping some of these books will count towards my 2021 Reading Challenge.
PS. It's not too late to join the challenge, so check it out.
Betty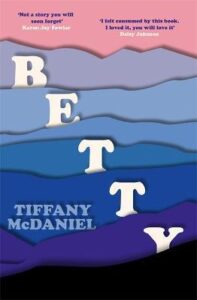 A girl comes of age against the knife.' So begins the story of Betty Carpenter.
Born in a bathtub in 1954 to a Cherokee father and white mother, Betty is the sixth of eight siblings. The world they inhabit is one of poverty and violence – both from outside the family and also, devastatingly, from within. When her family's darkest secrets are brought to light, Betty has no choice but to reckon with the brutal history hiding in the hills, as well as the heart-wrenching cruelties and incredible characters she encounters in her rural town of Breathed, Ohio.
Despite the hardship she faces, Betty is resilient. Her curiosity about the natural world, her fierce love for her sisters and her father's brilliant stories are kindling for the fire of her own imagination, and in the face of all she bears witness to, Betty discovers an escape: she begins to write.
A heartbreaking yet magical story, Betty is a punch-in-the-gut of a novel – full of the crushing cruelty of human nature and the redemptive power of words.
Available from QBD Books
A Little Life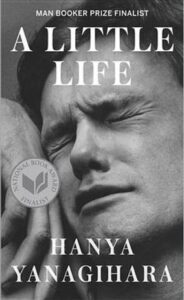 A Little Life is an immensely powerful and heartbreaking novel of brotherly love and the limits of human endurance.
When four graduates from a small Massachusetts college move to New York to make their way, they're broke, adrift, and buoyed only by their friendship and ambition. There is kind, handsome Willem, an aspiring actor; JB, a quick-witted, sometimes cruel Brooklyn-born painter seeking entry to the art world; Malcolm, a frustrated architect at a prominent firm; and withdrawn, brilliant, enigmatic Jude, who serves as their center of gravity.
Over the decades, their relationships deepen and darken, tinged by addiction, success, and pride. Yet their greatest challenge, each comes to realize, is Jude himself, by midlife a terrifyingly talented litigator yet an increasingly broken man, his mind and body scarred by an unspeakable childhood, and haunted by what he fears is a degree of trauma that he'll not only be unable to overcome – but that will define his life forever.
Available from Amazon
The Good Sister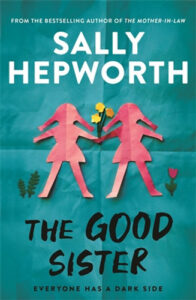 There's only been one time that Rose couldn't stop me from doing the wrong thing and that was a mistake that will haunt me for the rest of my life.

Fern Castle works in her local library. She has dinner with her twin sister Rose three nights a week. And she avoids crowds, bright lights and loud noises as much as possible. Fern has a carefully structured life and disrupting her routine can be … dangerous.
When Rose discovers that she cannot fall pregnant, Fern sees her chance to pay her sister back for everything Rose has done for her. Fern can have a baby for Rose. She just needs to find a father. Simple.
Fern's mission will shake the foundations of the life she has carefully built for herself and stir up dark secrets from the past, in this quirky, rich and shocking story of unexpected love.
Available from QBD Books
A Man Called Ove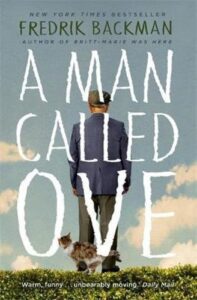 At first sight, Ove is almost certainly the grumpiest man you will ever meet. He thinks himself surrounded by idiots – neighbours who can't reverse a trailer properly, joggers, shop assistants who talk in code, and the perpetrators of the vicious coup d'etat that ousted him as Chairman of the Residents' Association. He will persist in making his daily inspection rounds of the local streets.
But isn't it rare, these days, to find such old-fashioned clarity of belief and deed? Such unswerving conviction about what the world should be, and a lifelong dedication to making it just so?
In the end, you will see, there is something about Ove that is quite irresistible…
Available from Amazon
Verity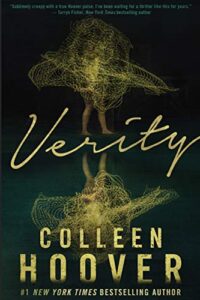 Lowen Ashleigh is a struggling writer on the brink of financial ruin. When Jeremy Crawford, husband of bestselling author Verity Crawford, asks Lowen to complete the remaining books in a contract his permanently injured wife is unable to fulfill, Lowen has no choice but to accept.
Lowen arrives at the Crawford home with the intention of only staying one or two nights-long enough to sort through Verity's chaotic home office to collect all the notes and outlines she'll need to start writing the first novel. But the more time Lowen spends with Jeremy Crawford, the less of a hurry she is in to leave.
While there, Lowen uncovers a hidden manuscript. An autobiography containing chilling admissions Verity planned to take to her grave, including the truth behind the events that turned their lives upside down. A truth that, if revealed to Jeremy, would further devastate the already grieving father. Lowen decides to keep the manuscript a secret, allowing Jeremy to continue to believe Verity is merely an innocent, unfortunate victim of circumstance. But as Lowen's feelings for the devoted father and husband deepen, she wonders if keeping Jeremy in the dark is in her own best interest. After all, if Jeremy were to read his wife's autobiography, the disturbing truth would make it impossible for him to continue to love her.
Available from Amazon
Greenlights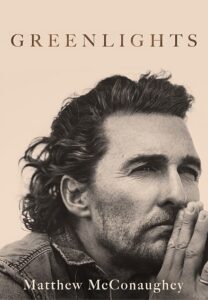 I've been in this life for fifty years, been trying to work out its riddle for forty-two, and been keeping diaries of clues to that riddle for the last thirty-five. Notes about successes and failures, joys and sorrows, things that made me marvel, and things that made me laugh out loud. How to be fair. How to have less stress. How to have fun. How to hurt people less. How to get hurt less. How to be a good man. How to have meaning in life. How to be more me.
Recently, I worked up the courage to sit down with those diaries. I found stories I experienced, lessons I learned and forgot, poems, prayers, prescriptions, beliefs about what matters, some great photographs, and a whole bunch of bumper stickers. I found a reliable theme, an approach to living that gave me more satisfaction, at the time, and still: If you know how, and when, to deal with life's challenges—how to get relative with the inevitable—you can enjoy a state of success I call "catching greenlights."
So I took a one-way ticket to the desert and wrote this book: an album, a record, a story of my life so far. This is fifty years of my sights and seens, felts and figured-outs, cools and shamefuls. Graces, truths, and beauties of brutality. Getting away withs, getting caughts, and getting wets while trying to dance between the raindrops.
Hopefully, it's medicine that tastes good, a couple of aspirin instead of the infirmary, a spaceship to Mars without needing your pilot's license, going to church without having to be born again, and laughing through the tears.
It's a love letter. To life.
It's also a guide to catching more greenlights—and to realizing that the yellows and reds eventually turn green too.
Available from Amazon
The Grandest Bookshop in the World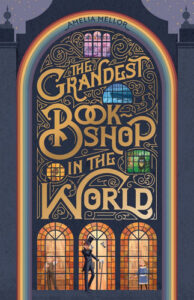 Pearl and Vally Cole live in a bookshop. And not just any bookshop. In 1893, Cole's Book Arcade in Melbourne is the grandest bookshop in the world, brimming with every curiosity imaginable. Each day brings fresh delights for the siblings: voice-changing sweets, talking parrots, a new story written just for them by their eccentric father.
When Pearl and Vally learn that Pa has risked the Arcade – and himself – in a shocking deal with the mysterious Obscurosmith, the siblings hatch a plan. Soon they are swept into a dangerous game with impossibly high stakes: defeat seven challenges by the stroke of midnight and both the Arcade and their father will be restored. But if they fail Pearl and Vally won't just lose Pa – they'll forget that he and the Arcade ever existed.
Available from QBD Books
A Gentleman in Moscow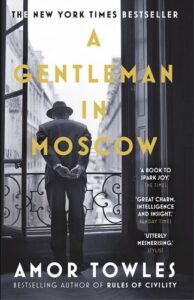 On 21 June 1922 Count Alexander Rostov – recipient of the Order of Saint Andrew, member of the Jockey Club, Master of the Hunt – is escorted out of the Kremlin, across Red Square and through the elegant revolving doors of the Hotel Metropol.
But instead of being taken to his usual suite, he is led to an attic room with a window the size of a chessboard. Deemed an unrepentant aristocrat by a Bolshevik tribunal, the Count has been sentenced to house arrest indefinitely.
While Russia undergoes decades of tumultuous upheaval, the Count, stripped of the trappings that defined his life, is forced to question what makes us who we are. And with the assistance of a glamorous actress, a cantankerous chef and a very serious child, Rostov unexpectedly discovers a new understanding of both pleasure and purpose.
Available from Catch
Honeybee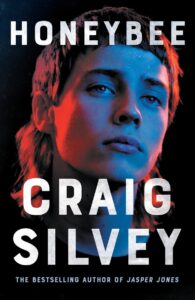 'Find out who you are, and live that life.'
Late in the night, fourteen-year-old Sam Watson steps onto a quiet overpass, climbs over the rail and looks down at the road far below.
At the other end of the same bridge, an old man, Vic, smokes his last cigarette.
The two see each other across the void. A fateful connection is made, and an unlikely friendship blooms. Slowly, we learn what led Sam and Vic to the bridge that night. Bonded by their suffering, each privately commits to the impossible task of saving the other.
Honeybee is a heartbreaking, life-affirming novel that throws us headlong into a world of petty thefts, extortion plots, botched bank robberies, daring dog rescues and one spectacular drag show.
At the heart of Honeybee is Sam: a solitary, resilient young person battling to navigate the world as their true self; ensnared by loyalty to a troubled mother, scarred by the volatility of a domineering stepfather, and confounded by the kindness of new alliances.
Honeybee is a tender, profoundly moving novel, brimming with vivid characters and luminous words. It's about two lives forever changed by a chance encounter — one offering hope, the other redemption. It's about when to persevere, and when to be merciful, as Sam learns when to let go, and when to hold on.
Available from Amazon
Untamed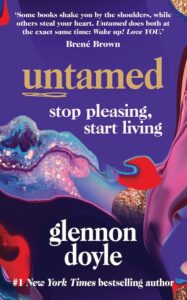 There is a voice of longing inside each woman. We strive so mightily to be good: good partners, daughters, mothers, employees, and friends. We hope all this striving will make us feel alive. Instead, it leaves us feeling weary, stuck, overwhelmed, and underwhelmed. We look at our lives and wonder: Wasn't it all supposed to be more beautiful than this? We quickly silence that question, telling ourselves to be grateful, hiding our discontent–even from ourselves.
For many years, Glennon Doyle denied her own discontent. Then, while speaking at a conference, she looked at a woman across the room and fell instantly in love. Three words flooded her mind: There She Is. At first, Glennon assumed these words came to her from on high. But she soon realized they had come to her from within. This was her own voice–the one she had buried beneath decades of numbing addictions, cultural conditioning, and institutional allegiances. This was the voice of the girl she had been before the world told her who to be. Glennon decided to quit abandoning herself and to instead abandon the world's expectations of her. She quit being good so she could be free. She quit pleasing and started living.
Soulful and uproarious, forceful and tender, Untamed is both an intimate memoir and a galvanizing wake-up call. It is the story of how one woman learned that a responsible mother is not one who slowly dies for her children, but one who shows them how to fully live. It is the story of navigating divorce, forming a new blended family, and discovering that the brokenness or wholeness of a family depends not on its structure but on each member's ability to bring her full self to the table. And it is the story of how each of us can begin to trust ourselves enough to set boundaries, make peace with our bodies, honor our anger and heartbreak, and unleash our truest, wildest instincts so that we become women who can finally look at ourselves and say: There She Is.
Available from Amazon
Let me know if you've read any of these (*NO* spoilers please) or what's on your 2021 #tbr pile in the comments bleow.
Disclosure: Some of the links above are affiliate links. This means that if you decide to buy that item, I will earn a small commission. This commission comes at no additional cost to you.