From sassy sayings to life-changing mantras, find your perfect tee in my Top 10 Women's Slogan Tees.
There is nothing more fun than a slogan tee? Nothing! and I've found colours and styles to suit every body and every personality.
Wear your slogan tee proudly and let the world know EXACTLY what's on your mind ?
Slogan tees are a wardrobe staple that team perfectly with your fav jeans or a skirt and some awesome sneakers.
Support local small businesses and treat yourself to an essential wardrobe staple (or two).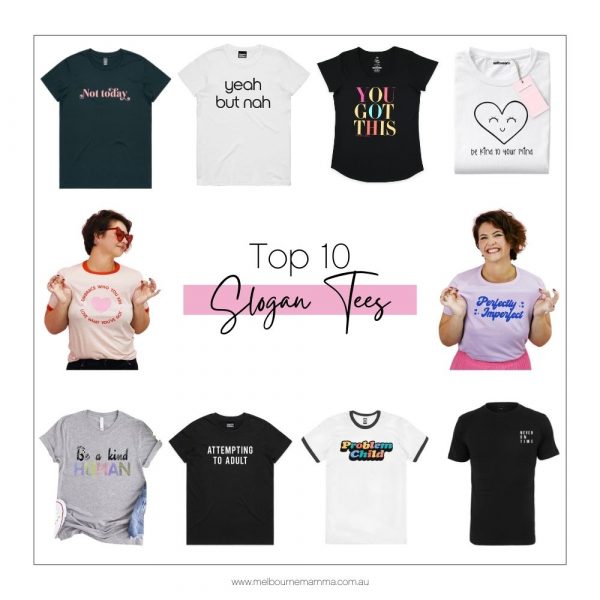 Not Today Tee $39.99, Yeah But Nah Tee $15 (on sale), Be Kind To Your Mind Tee $29.95 (on sale), You Got This Tee $40, Embrace Who You Are Tee $25, Perfectly Imperfect Tee $42, Kindness T-shirt $55.95, Attempting To Adult Tee $39.95, Problem Child Tee $$39.99, Never On Time Tee $39.95
I feel like ALL of these tees are calling me!
Let me know which women's slogan tees you love best in the comments below.