Smash hit Broadway musical You're a Good Man, Charlie Brown has hit Melbourne with a fun, fresh approach to an ageless story about a boy and his best beagle friend.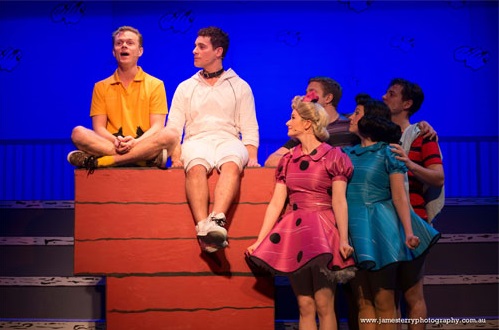 Nominated for four Tony awards, this revised production of You're a Good Man, Charlie Brown follows the adventures of Charlie, Snoopy, Lucy, Schroeder, Linus and Sally as they navigate their way through a day full of book reports, baseball games, kite flying, unrequited love, friendship, misunderstandings and a little philosophy.
On Thursday night, the kids and I ventured down to the Alex Theatre in St Kilda, to watch the show.
When we arrived, there were not many children in the foyer and I began to worry that perhaps the show would not be suitable for my kids but as soon as it started, they were grinning from ear to ear.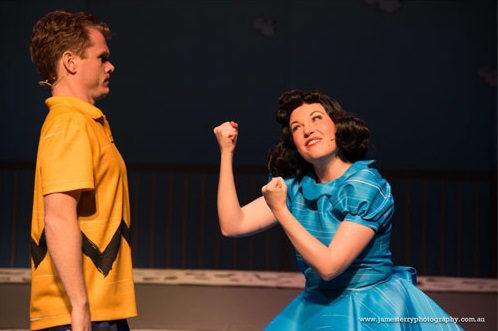 Some of the storyline was a little over Master 6's head, but he thought Snoopy looked like a rockstar with his aviator sunnies on and he wanted to watch the part with the Red Baron over and over and over again.
Miss 8 and I pretty much laughed (out loud) the whole way through. The energy and enthusiasm of the performers was perfect and we especially loved the sassiness (crabiness LOL) of Lucy (Courtney Glass) and the cheekiness of Snoopy (Luigi Lucente).
We're still laughing about the show days later.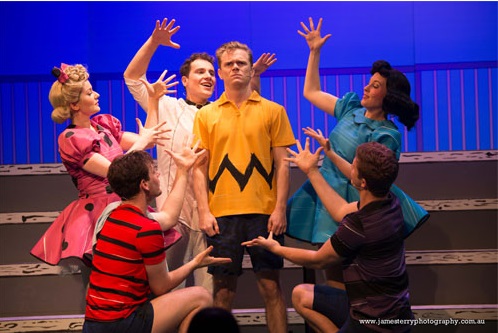 A family ticket to You're a Good Man, Charlie Brown costs from $120 (plus booking fee), making it an affordable show for the whole family during the 2016 winter school holidays.
Parking is a bit of a nightmare on the streets surrounding the theatre but there is parking across the road at the Metropol for only $8. Just make sure you've got enough change as the ticket machine only excepts coins – THANK YOU again to the couple that gave me 70 cents (life savers).
You're A Good Man, Charlie Brown is showing at the Alex Theatre until Saturday 2 July. The show runs for approximately two hours with an intermission half way through.
Tickets are available at Ticketek.
Images courtesy of James Terry Photography.