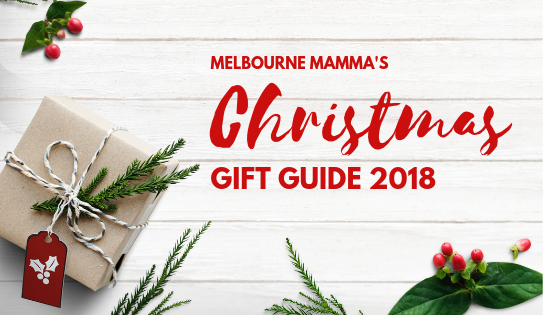 There's just seven weeks until Christmas and I've rounded up the best products from some of my favourite local stores and created my Melbourne Christmas Gift Guide.
When you shop from local stores this Christmas, you won't be helping some CEO get a nice fat Christmas bonus, you'll be helping a local Melbourne family have a wonderful Christmas, or perhaps a much needed family holiday or even make it easier for a business owner to send their kids to a school holiday program while mum and dad are working during the school holidays.
Avoid the mayhem at the shopping centres and shop from the comfort of your home (all products are available online). Not only will you be doing yourself a favour but you will also be supporting local stores that really appreciate it – especially at this time of year.
In the guide you will find gifts idea for kids of all ages, along with mums, dads, teachers and stocking stuffers under $20!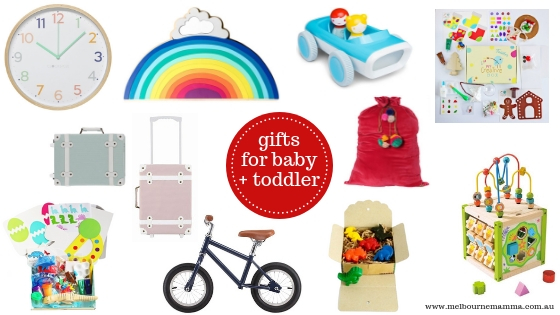 Rainbow Wall Clock $79, ICONIC Rainbow Puzzle $110, Kid O Myland STEM Car $60, Toddler Christmas Creative Box $39.95, See-ya Suitcase $99, Red Velvet Santa Sack $69.95, Toddler Dinosaur Creative Box $39.95, Vintage Balance Bike $99.95, Dinosaur Crayons $16.95, My First Multi Play Activity Cube $64.95        ,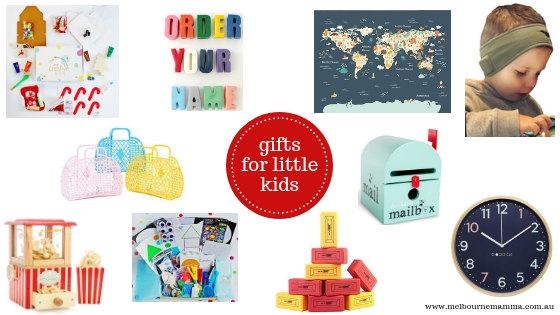 Preschool Christmas Creative Box $39.95 , Name Crayons $20, Animals of the World Canvas $124.95, KontraBand Kids Headphones $34.95, Sunjellies Retro Basket $35, Dear Little Mailbox $39.95, Le Toy Van Popcorn Machine $69.95, Preschool Space Creative Box $39.95,  KICKBricks $99, Sailor Wall Clock $79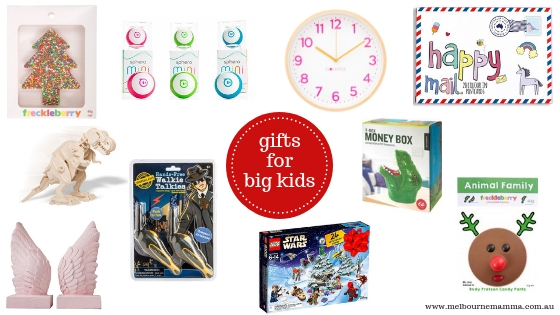 Freckle Christmas Tree $4.95, Sphero Mini $81.99, Neon Clock $69, Happy Mail $21.95, DIY Sound-Activated Walking Dinosaur Kit $36.99, T-Rex Money Box $19.95, Wing Bookends $59, Hands Free Walkie Talkies $39.99, LEGO Star Wars Advent Calendar  $38.95, Christmas Reindeer Chocolate $6.95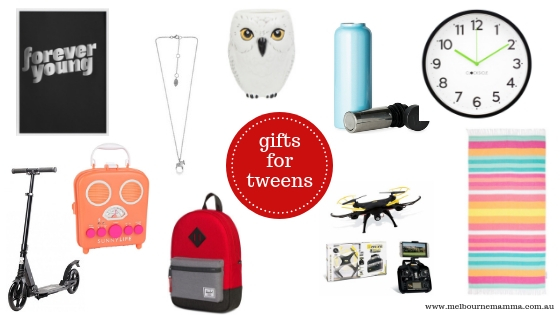 Forever Young Print $99, Origami Animal Necklace $99, Harry Potter Hedwig Owl Mug $24.99, Stainless Steel Flask $45.00, Neon Clock $79, Metropol Scooter $129.99, Beach Sounds $69.95, Herschel Backpack $79.95, Ultra Drone Storm Camera Wi-Fi $94.95, Tallala Towel $39.95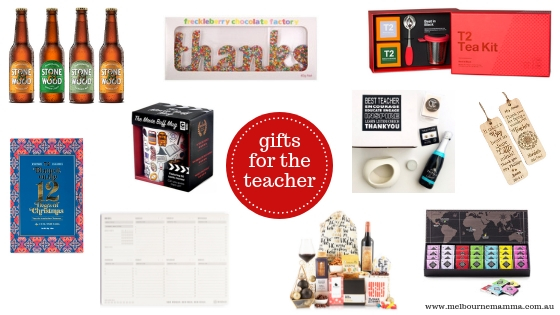 Craft Beer Gift Box – Four Pack $44.95,  Chocolate Freckle Thanks $6.95, Best in Black Tea Kit $35, The Ultimate Movie Buff Quiz Mug $22.99, Teacher Gift Box $20, Personalised Teacher Bookmarks $17.95,  Twelve Days of Christmas Tea Advent Calendar $40, Weekly Pad $12.95, Santa's Specialty Hamper $40, Michel Cluizel Chocolates $49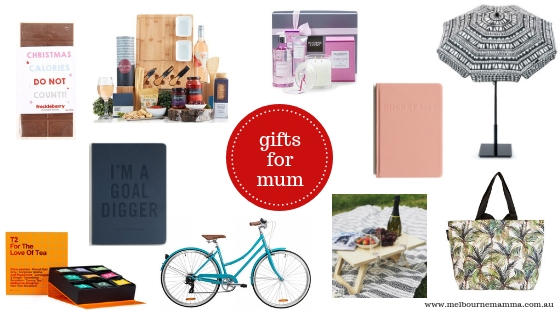 Christmas Calories Block $6.95, Antipasto Platter $85, Glasshouse Hamper $119, Bucket List $29.95, Sun Umbrella from $129, For the Love of Tea $80, Goal Digger Planner $44.95 , Vintage Ladies Bike $289.99, Folding Wine Table $99.95, Kollab Shopper Tote $24.99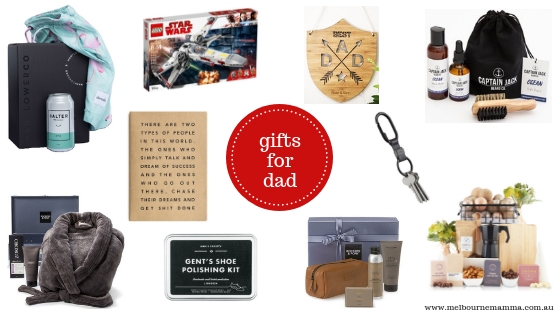 Skwosh Swim Trunks + Craft Beer $99, LEGO Star Wars X-Wing Starfighter $114.99, Personalised Best Dad Bamboo Wall Hanging $45, Beard Oil Gift Pack + Craft Beer $59 , Get Shit Done $12.95, OrbitKey Clip $49.90, Weekender Hamper $149, Gents Shoe Polishing Kit $32, Mens Travel Set $185, Coffee Break Basket $60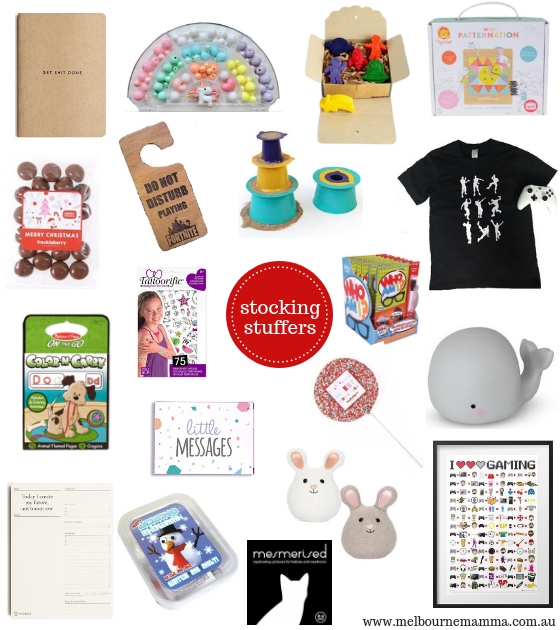 Get Shit Done  $9.95, Pastel Arch with Unicorn BIY Kit $19.95, Outer space crayons $16.95, Mini Patternation Magnetic Game $18, Xmas Grab Bag – Chocolate Raspberries $6.95 , Fortnite Do Not Disturb Sign $12, QUUT Alto Sand & Snow Toy $19.95, Fornite Dance Tee $15, On The Go Colouring Book with crayons $6.50, Glow In The Dark Temporary Tattoos $7.99, Who Am I? The Hilarious Guessing Game $14.99, Little Messages $16.95, Xmas Chocolate Freckle Pop $6.95, Little Whale Light $19.95, Desk Pad $12.95, Frosty The Melting Snowman $16.95,  Mesmerised Book for Newborns $15.95, Apple Park Mini Bunny Rattle $11.99, I Love Gaming Poster $12.99
Have you started your Christmas Shopping? What's on your wish list this Christmas?
All prices in the Melbourne Christmas Gift Guide were accurate at the time of publication. Please contact individual stores for any porduct enquiries.
* This post contains some affiliate links. If you make a purchase via one of these links, I will receive a small commission, at no cost to you.