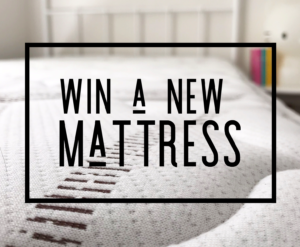 If you're looking for a new mattress for the kids or yourself, you need to check out Beds 4 Everybody, a Melbourne family owned AND Melbourne made mattress company.
I've been needing to get a new mattress for my 11 year old daughter because she wanted a bigger bed (if I had known she was going to be so tall I would have bought her a king single to start with #hindsight) but quite frankly the thought of traipsing through mattress shops all over Melbourne, trying to figure which ones to buy, was giving me a headache. There are soooooo many options when it comes to mattresses these days and I had no idea where to start.
Enter Beds 4 Everybody, a new local business, who heard that I was looking for a mattress for my daughter and offered to send me one for her AND also provide me with a mattress to giveaway to a lucky Melbourne family!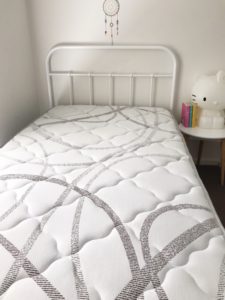 Beds 4 Everybody have one goal – to make quality beds at an affordable price.
Foam is the most expensive component of a mattress. So, Beds 4 Everybody make their mattresses with Recofoam, allowing them to produce a budget mattress with extra layers of foam and comfort. Beds 4 Everybody also sell exclusively online, which means they can heavily reduce the numerous costly overheads, and pass the savings onto customers. However, they do have an showroom in Cheltenham, if you want to have a look at the mattresses before you buy. The showroom is located within the factory where they manufacture their beds.
Beds 4 Everybody also make bed bases and ensembles. All bases are made from recycled timber and have a outer cover to match their mattresses. All products come with a 5-year warranty and also include free shipping within metropolitan Melbourne (mattresses can also be delivered across Victoria for an additional fee).
Since 2011, their parent company has supplied over 50 000 refurbished beds to Victorian charities and welfare organisations. So it seemed only logical to create Beds 4 Everybody and begin to produce brand new mattresses to sell to the public.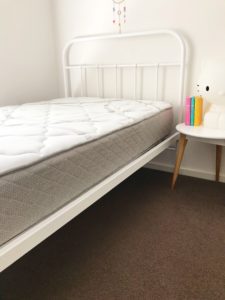 My daughter has now been sleeping on her new mattress for nearly two months and she loves it. We recently had a slumber party for her birthday and she insisted on dragging the mattress in to the playroom to sleep on as she now refuses to sleep on anything else.
I actually had a little nap in her bed last week  (DON'T tell her) when I had a migraine because my neighbour was mowing the lawn right near my bedroom and I needed to get as far away from the noise as possible. Her bed was so much more comfortable than my own bed.
Note to self: Do not give children comfy new mattress during last week of school term as they will not want to get out of bed. Wait until school holidays!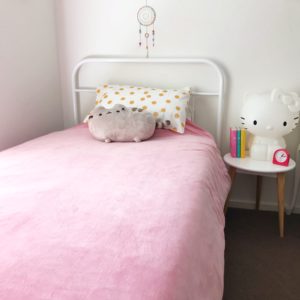 Check out my daughter's first reaction to her new mattress here!
The wonderful folks at Beds 4 Everybody, are so generous, that they've also given me a mattress to give away to one lucky reader. Winner can choose between a single, king single or double.
Terms & Conditions
Entry is open to Melbourne Mamma newsletter subscribers only (subscribe here) .
Entrants must answer the following question in the comments below "In 25 words or less, tell me what size mattress you'd love to win and why".
This competition closes at 10.00 pm (Melbourne time) on Friday, 23 November 2018.  The winner will be randomly drawn and notified via email newsletter. Any prize not claimed within 48 hours of notification will be redrawn.
To qualify to enter you must be aged 18+ and live within 20 km from Melbourne CBD.
Winner can choose from single, king single or double size mattress. Not transferable or refundable.
Prize is ONE mattress only (single, king single or double) and includes delivery within 20 km radius of Melbourne CBD.