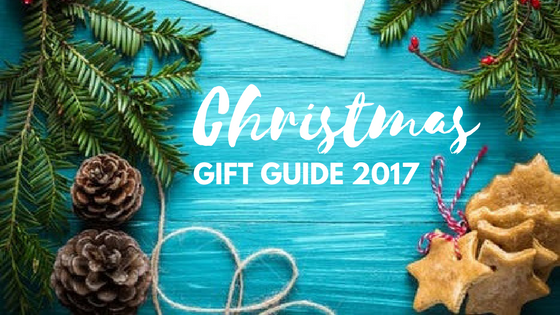 There's just seven weeks until Christmas and I've rounded up the best products from some of my favourite local stores.
Avoid the mayhem at the shopping centres and shop from the comfort of your home or a local boutique. Not only will you be doing yourself a favour but you will also be supporting local stores that really appreciate it – especially at this time of year.
In the guide you will find gifts idea for kids of all ages, along with mums, teachers and 20 stocking stuffers under $20!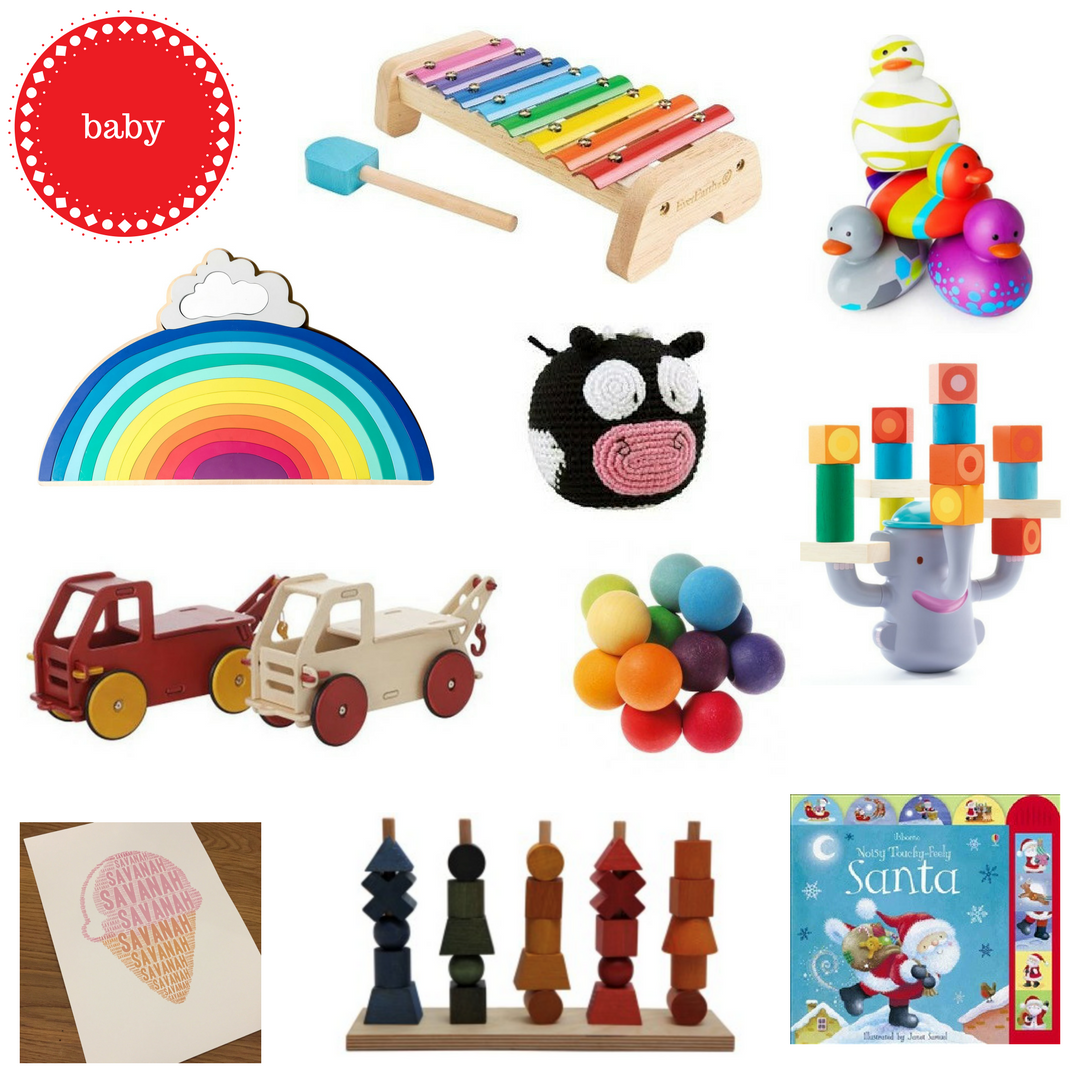 Everearth Xyolophone $32.95, Boon Odd Ducks Set $39.95, Iconic Puzzle Rainbow $119.99,  Dandelion Roly Poly Rattle & Teether $19.95 (Spindleberry Moonee Ponds),  Moover Baby Truck $119,  Grimm's Rainbow Beads Grasper $29.50,  Djeco Bigboum Balancing Game $45, Name It Prints $28, Wooden Story Rainbow Shape Stacker $85, Noisy Touchy Feely Santa Book $29.99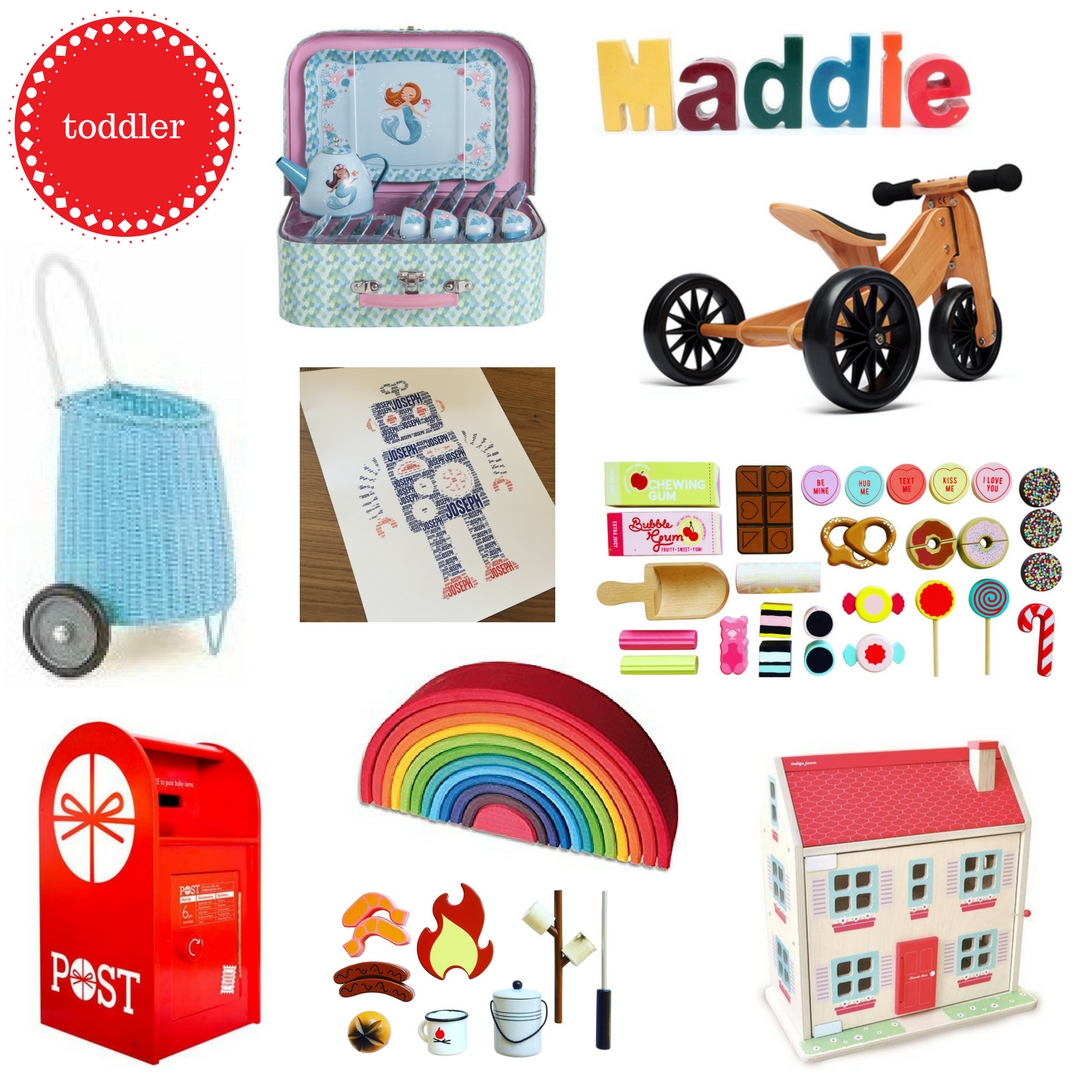 Mermaid Tea Set $34.95, Personalised name crayons $15, Kinderfeets Bamboo Trike $149.95, Luggy Basket $74.95, Name It Prints $28, Iconic Candy Jar $89.99, Iconic Post Box $89.99, Grimm's Rainbow $132, Iconic Camp Fire $89.99, Hascombe Doll House $215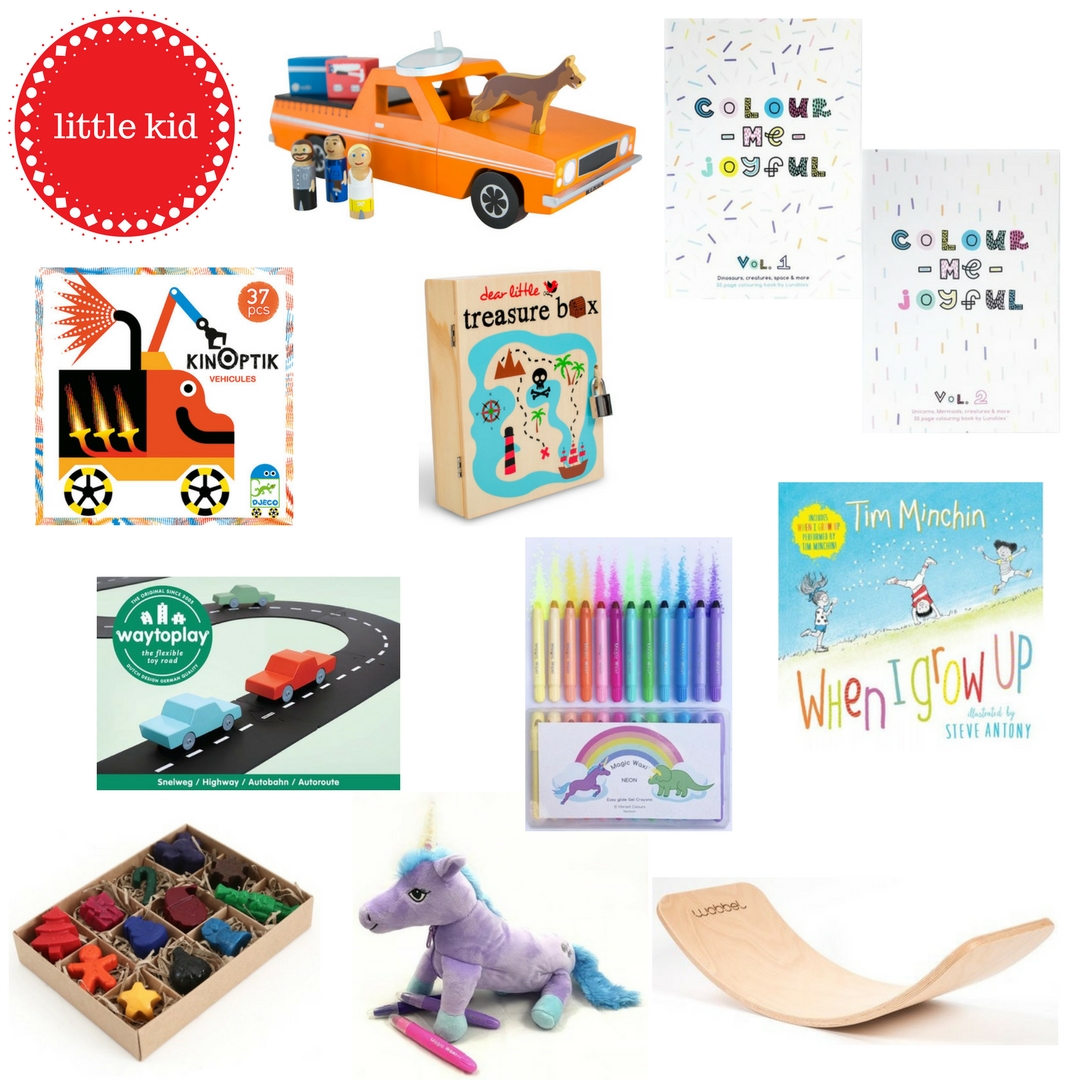 Iconic Ute $89.95, Wobbel Balance Board $240, Lunables Unicorn Pencil Case $18.95, Colour Me Joyful – A3 Colouring book for kids – Vol 1 $15, Colour Me Joyful – A3 Colouring book for kids – Vol 2 $15, Magic Waxi Neon Gel Crayons $17.95, When I Grow Up by Tim Minchin $18, Dear Little Treasure Box $39.95, Djeco Kinoptik Wacky Vehicles Construction Set $34, Way To Play Highway $139, Christmas Crayons – Set of 12 $32.95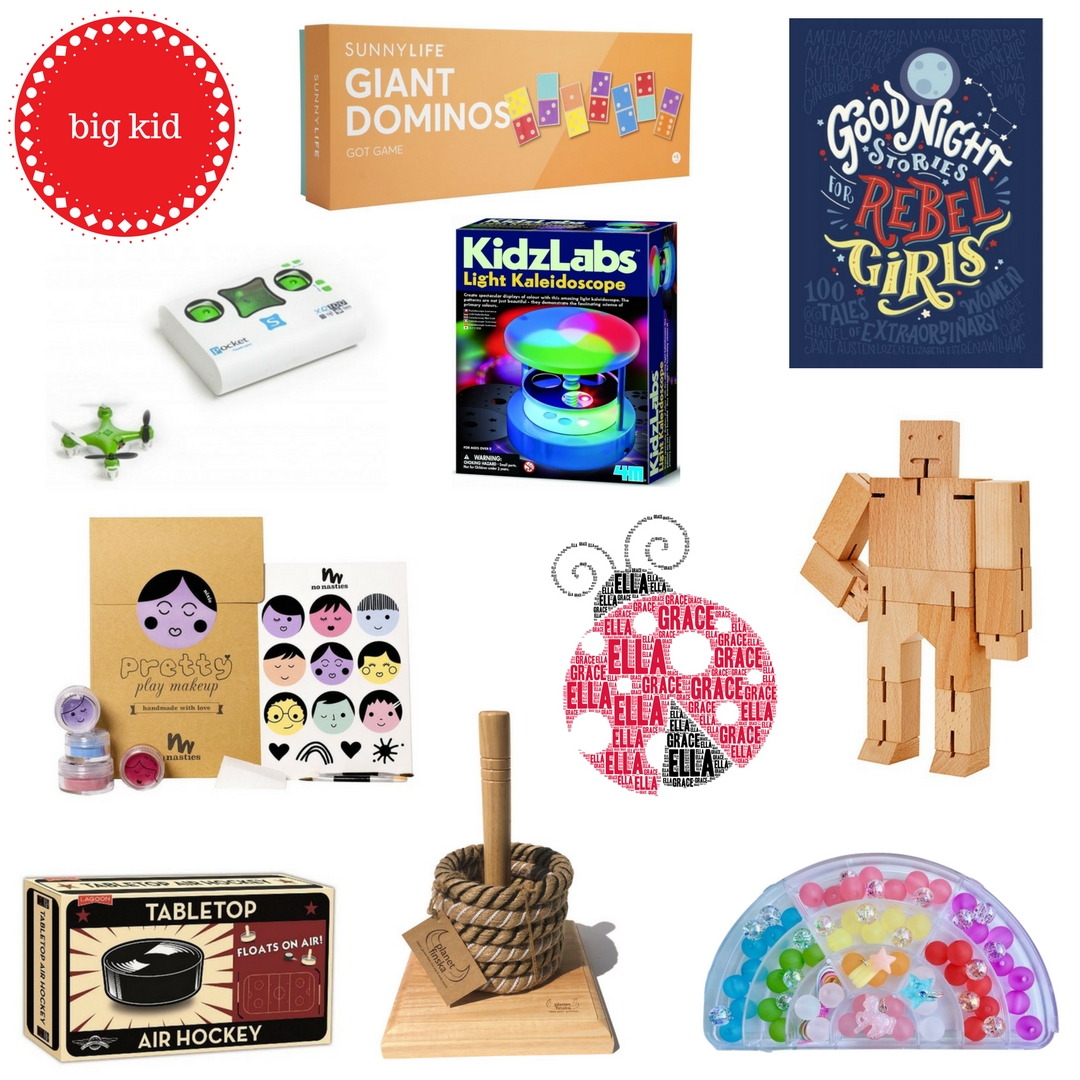 Giant Dominos $69.99, Good Night Stories for Rebel Girls $29.66, Quadcopter Miniature Remote Control Drone $87.99, Build Your Own Light Kaleidoscope $29.99, Natural Makeup Goodie Bag $25.95, Name It Prints $28, Cube Bot $49.95, Table Top Air Hockey $25.99, Planet Finska Quoits $79.95 (Spindleberry Moonee Ponds), Unicorn Arch Bobble It Yourself $20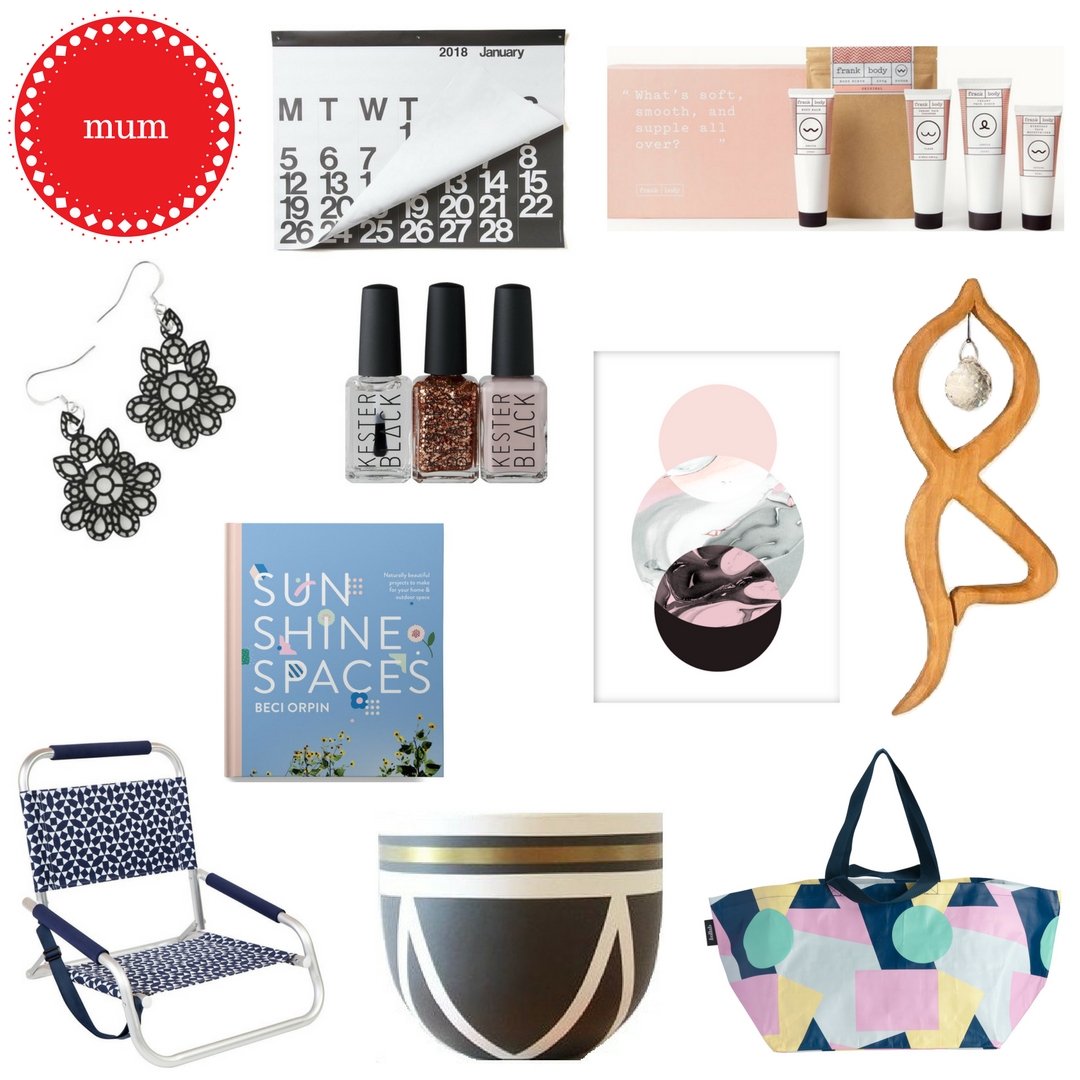 Stendig 2018 Calender $125, Yoga Balance Suncatcher $35, Onyx Earrings $29, Planters $120, Print $30, Kollab Beach Bag $29.95, Top to Toe Kit $89.95, Glitter Bomb Rose Gold Set $54, Sunshine Spaces Book $39.99, Beach Seat $79.95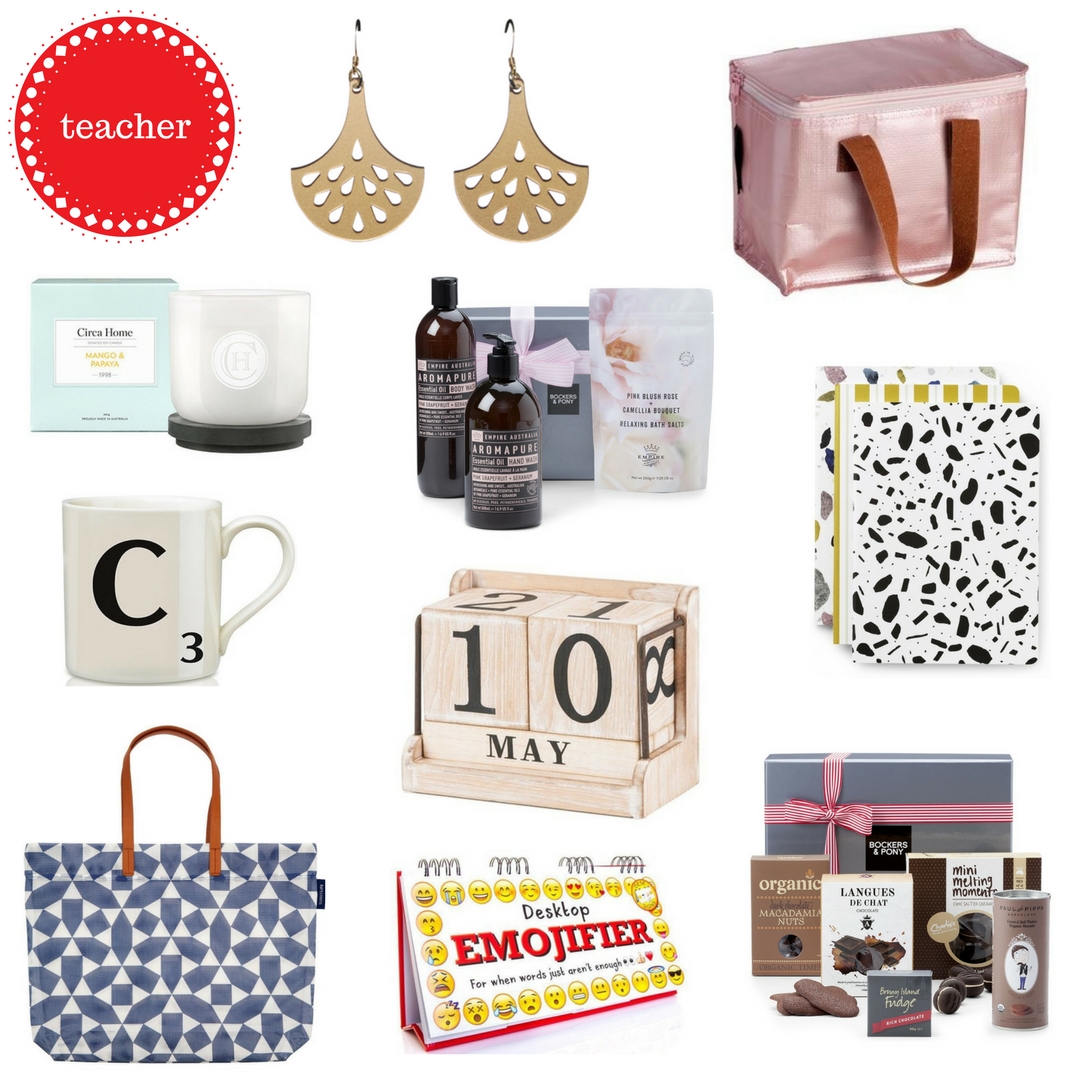 Fan Earrings $24, Kollab Lunch Bag $19.95, Circa Home Candle$29.95, Relaxing Pamper Hamper $69, Light Print Notebook Set $24.95, Scrabble Letter Mug $9.99, Calendar Blocks $39.95, Luxe Mesh Beach Bag $49.95, Desktop Emojifier $17.99, Cocoa Chocolate Hamper $79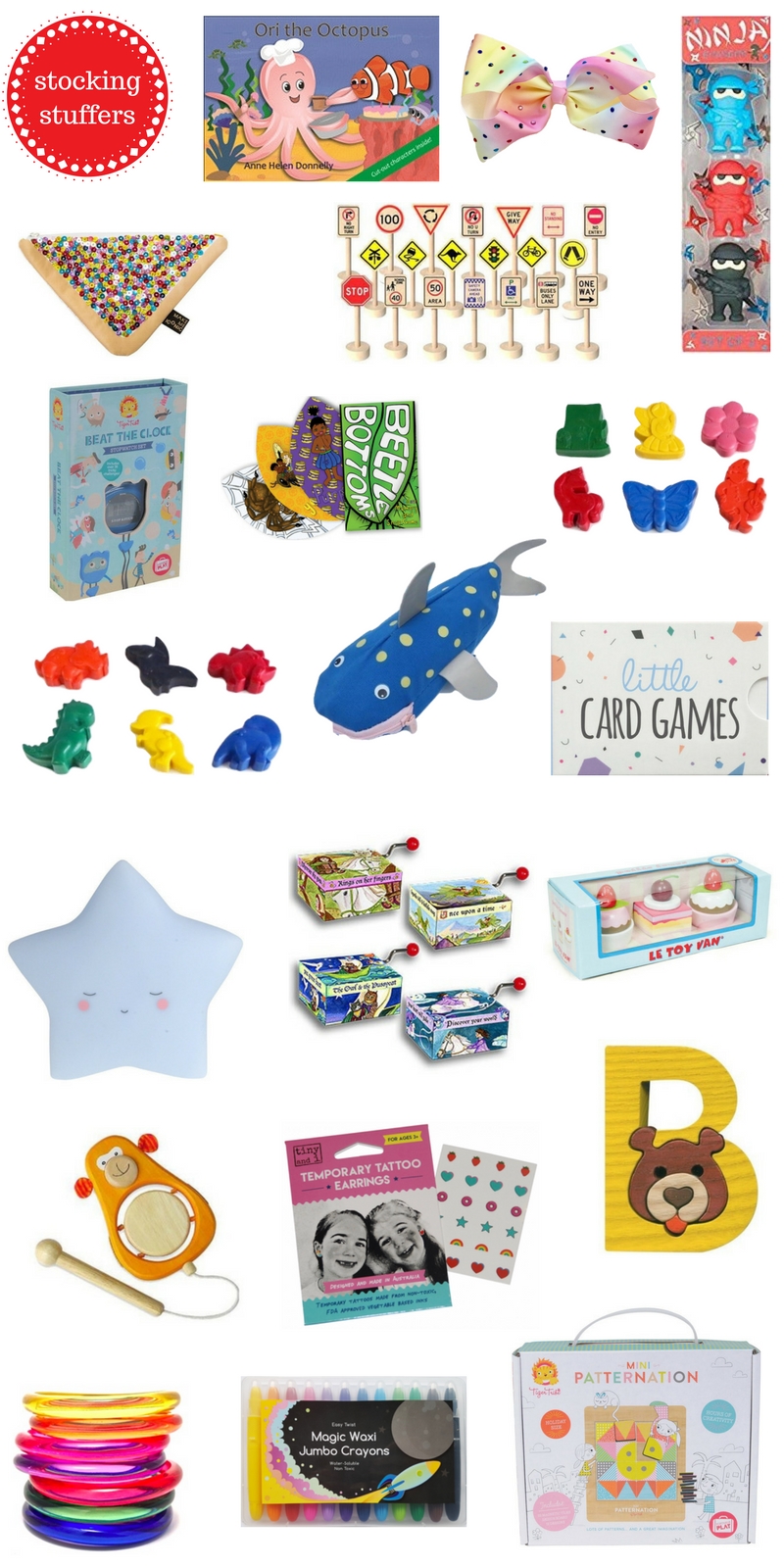 Ori Octopus Book $17.95, Giant Hair Bow $11.95, Ninja Erasers $9.95, Iconic Sequin Purse $19.99, Aussie Road signs $18, Beat the Clock $20, Beetle Bottoms Colour Memory and Snap Game $9.50, Enchanted Forest crayons $16.95, Dinosaur crayons $16.95, Sharky Crayon Case $13.00, Little card games $16.95, Little Star Night Light $19.95, Mini Music Box $9.90, Honeybake Petit Fours $19.95, Monkey Drum $12.95, Temporary Tattoo Earrings $7.89, Fauna Alphabet Puzzles $8.50, Bangle Dangles $6, Magic Waxi Jumbo Gel Crayons $16.95, Mini Patternation $18
What's on your wish list this Christmas?
* This post contains some affiliate links. If you make a purchase via one of these linkn, I may receive a small commission.