This post was made in collaboration with SQUAREpeg Movers.
There is nothing worse than being stressed out when moving house. Especially when you have kids – who seem to accumulate more "stuff" than a small country!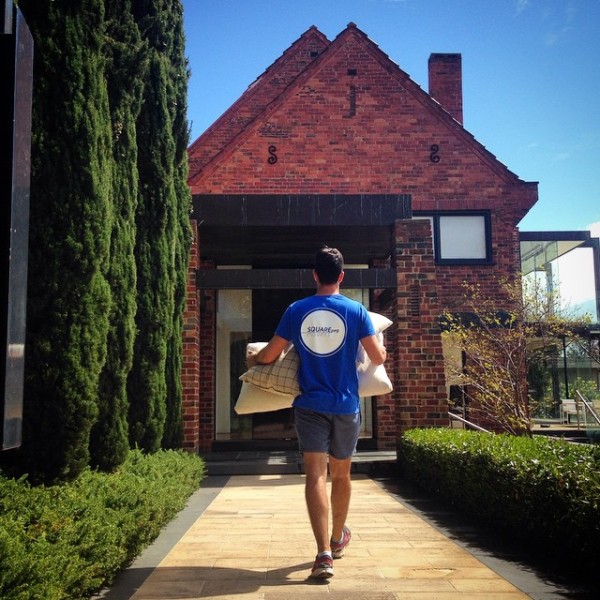 With proper planning and involving your kids in some of the task, moving house could be easier than you think.   Here are some tips to help you make this experience rewarding instead of exhausting – both for you and your kids.
Tell them sooner rather than later. Experts say that the earlier you tell your kids they are moving, the better. Do not assume that the later you tell them the less time they will have to worry. Kids need time to get used to the idea of moving house.
As soon as the decision to move is made, go through your house and start throwing stuff out! Get the kids to help you sort through their toys and clothing and work out what they no longer want/need and can donate to charity.
Arrange a family day out to visit your new area. Make sure you check out all the fun places like playgrounds, local tourist attractions, restaurants/cafes and shops.
Let them start decorating their room in their head. Perhaps give them a map of their new room, so they can think about where they would like furniture to go. Let them have a say in the theme of their new bedroom too.
Be positive about your move. Your kids will soon pick up on the fact you're not looking forward to it and may start to become anxious.
Explain to them what will happen on moving day. Kids like to know what's going on. Give them tasks to make them feel included and important – even if it's just something small.
Put their favorite things all in one box. Let them help decide what goes in this box (as they may have a different idea of what's important to them). Then let them decorate it and label it. Keep this box with you, so they can open it as soon as you arrive at the new house. Perhaps include as small gift as a surprise for their new bedroom.
Plan your first night in the new house. Make this special for your kids. Grab some fish & chips or pizza and ice cream for dinner and spend time with them rather than unpacking. Make sure their favourite books and pjs are on hand, so that you can get them settled at bedtime.
Moving is exhausting for everyone but try to unpack the kid's rooms first. This will give them a sense of normalcy and keep them occupied while you work on the rest of the house. Some home removalists offer unpacking services like Squarepeg Movers which could help you do this task in a jiffy.
Once the kids are in bed, put your feet up, grab a glass of wine and relax!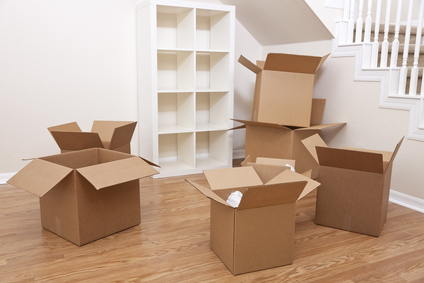 I hope these tips will ease your moving out process. For those of you who have already moved to a new home, what's your top tip for moving with kids?