Support local stores and grab some fabulous Winter bargains during Melbourne Mamma's two day FLASH SALE!

Save up to 80% off clothing, shoes, toys, decor, accessories, gifts and more!

Online sales will commence at 12.01am on Thursday 18 and finish at 11.59pm on Friday 19 June. For bricks and mortar stores, please contact individual stores for opening hours.

Some exclusions may apply, please see below for further details.

Shop Local, Support Small Businesses.


Chalk n Cheese Childrenswear is stylish, timeless and an investment that will last for years. Designed and manufactured in Australia since 2004, you can be assured of quality and durability. This winter we have 11 colours of our bestselling 'Keepsake' woollen coats for girls from ages 1-12.  And 4 boys colours of the warm 'jack' wool coats available along with the practical unisex 'Billy' coat.  If you are just discovering our brand for the first time or if you've been wearing Chalk n Cheese for 11 years you won't be disappointed.
25% OFF STOREWIDE using code MELBMFLASH*
*No exclusions. Includes already reduced SALE items. Save up to 70% off. Code must be quoted in store or at online checkout to receive discount.
27 Blessington St, St Kilda. Open 10am – 5pm.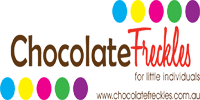 Chocolate Freckles is a children's lifestyle boutique in Essendon focusing on the most up to the minute, modern clothing and accessories for children. Recently re located into larger, funky and spacious new premises we offer a wide range and great customer service to help you shop for the special little individuals in your life!
40% OFF CLOTHING AND SHOES when you purchase 2 or more item using code MELBMFLASH*
*Code must be quoted in store to receive discount. Excludes Rollie shoes.
191 Buckley St, Essendon . Open 10am – 5pm.


Melbourne based kids fashion label Sudo will open their warehouse
to the public for their Biggest Warehouse Sale Ever!
Samples & Past Season Stock for Boys and Girls size 2-14
UP TO 80% OFF.  NOTHING OVER $20.
2 Days Only!
Fri 19th June 10.00am – 5:30pm
Sat 20th June 10.00am – 1.00pm
32/282 Chesterville Rd, Moorabbin Vic
Cash & Credit Card Welcome. Sorry No Eftpos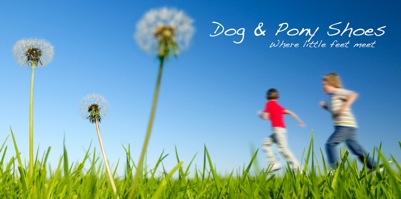 Dog and Pony Shoes stock an outstanding range of school, casual and sporting brands for all ages, stages and sizes. First walkers to Year 12 school shoes. Brands include Asics, Converse, Bobux, Bisgaard, Clarks, New Balance, Red Bootie, Camper and many more. Visit us online or in store for specialist fitting service.
30% OFF STOREWIDE using code MELBMFLASH*
*Code must be quoted in store or at online checkout to receive discount. Excludes current sale items, these are at prices marked.
27 Mills St, Middle Park. Open 10am – 5pm.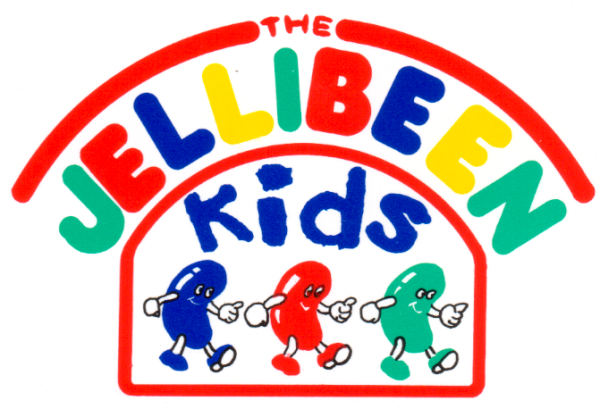 The Jellibeen Kids  is located in Williamstown and we are proud to say we have been open for 24 years. We love to support many Australian clothing  labels for both girls and boys from 00000 to 14 yrs old along with a variety of  accessories and basics  that mums and bubs love such. Labels include Sophie the giraffe, flatout bears, Paper Wings, Rock your Baby, Hootkid, Littlehorn, Duke of London, Oobi,  Hide n Seek, Bebe, PureBaby, Fox n Finch, Tahlia, Bardot, Zani, Mossimo, Dandelion, Young n Moodie, Milk n Masuki, Hatley coats and PJs, sleeping bags, Seafolly swim and much more . We are always happy to post  WORLDWIDE.
*Code must be quoted in store to receive discount. Excludes baby rompers, coats, pjs, hats and all accessories.
4/17 Douglas Parade, Williamstown . Open 9.30am – 5.30pm.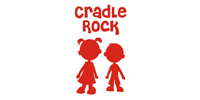 Cradle Rock stocks a range of Australia's much loved labels including Minti, Little horn, Munster, Oobi and Rock Your Baby. We have a range of products not available online from $5 so worth a visit. Free parking, easy parking and just short stroll to the beach.
Up to 90% off past season and 25-50 % off current season. Prices as marked*
*Sale tubs are a must see from $2 only available instore.
40 Stokes St, Port Melbourne. Open 9.30am – 3.00 pm.


Discover your favourite Australian Kids Fashion at www.surfcoastkids.com. Rock Your Baby, Minti, Munster, Littlehorn, Sapling, Hootkid and more. Always FREE shipping, always amazing value, always happy to help! Surfcoast Kids – Funky Clothes. Confident Kids.
40% OFF all new stock and current bestsellers using code MELBMFLASH*
*Code must be quoted in store or at online checkout to receive discount.
4/15 Bell St, Torquay. Open 10am – 5pm.


Buckets and Spades is the leading boutique and online store that stocks variety of Local and Overseas Designers. From size 0000 to size 14. We stock Munster, Missie, Minti, Shrunk by Scotch and Soda, Rbelle by Scotch and Soda, Paper Wings, Tutu Du Monde, Chloe, Little Marc Jacobs, Purebaby, One Red Fly, Zimmermann and much more.
Save an extra 15% off already reduced sale items using code MELBMFLASH*
*Code must be quoted in store or at online checkout to receive discount.
19A Carpenter Street, Brighton + Shop 8, 191 Bay Street, Port Melbourne St, Port Melbourne.
Open 10am – 6pm.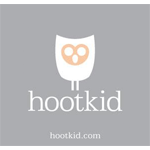 A mish mash of colours and styles with bags of personality. Hootkid is all about making kids affordable, entertaining and totally outrageous! Clothing and accessories for boys and girls from infants to size 8. Discount Aust wide shipping $6.95 and FREE Aust wide shipping on all orders over $100.
30% off the new AW15 collection using code MELBMFLASH*
*Excludes items in Outlet Sale which are priced as marked (nothing over $20)

At Red Bobble, step into a rainbow inpsired arcade of accessory fun! From the humble beginnings of the super adorable hair bobble, you'll find an assortment of fun for everyday and every little mini in your life. Hand made or hand picked, Red Bobble will inpsire your colour palette for school days, beach days, party days and in house DIY for rainy days. Don't let the boys miss out, there's some awesome light up watches or dino keychains to rock their world too.
50% OFF STOREWIDE using code MELBMFLASH*
*To complete your purchase: Email Red Bobble with a copy of your shopping list, along with the code MELBMFLASH and they will send you an invoice with the 50% off discounted price.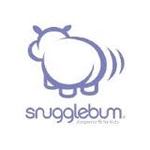 A beautiful range of high quality and well priced sleepwear that has been keeping Australian children comfy and warm for the past 10 years. Sale includes a huge selection of longjohns, nighties, onesies and a great new range of big kids pjs. Sale also includes quilt sets which are as fun and supersoft as their sleepwear. Quilt sets available in cot, single and king single. While stock lasts!
30% OFF ALL NEW SEASONS SLEEPWEAR, ACCESSORIES AND QUILT SETS using code MELBMFLASH*
*Excludes items already on sale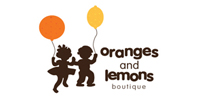 Oranges & Lemons Boutique home décor, wooden toys, soft toys, homewares and more. Labels include Omm Design,Sophie the Giraffe, Kate Spade,Alimrose, The Hungry Caterpillar, French Bull, Il Tutto, Le toy van, Djeco, Tiger Tribe and more.
25% OFF STOREWIDE using code MELBMFLASH*
*Not available with any other offer and does not include gift vouchers.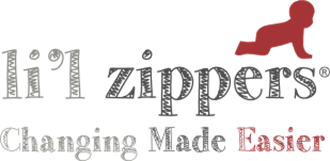 Li'l Zippers bright and funky babywear  are designed for quick and easy nappy changes. Using high quality easy wash and wear cotton fabrics made to last,  they're  luxuriously soft for babies comfort and stretchy allowing for movement and growth. The versatile stylish pieces  enables use for daywear or sleepwear and makes a perfect gift to give for any occasion.
60% off sale items + free shipping on orders over $99 using code MELBMFLASH*
*Excludes shoes & accessories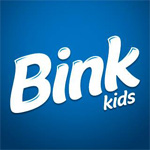 Bink Kids offer a collection of designer kids clothes from quality Swedish brands including Maxomorra and Duns Sweden, as well as UK label Lilly + Sid, Dutch label 4 funky flavours, Little Bean Organics and loads more. You'll find a vibrant array of funky designs with a retro twist for kids and babies 0-8 years. Most of the lables are oeko-tex or certified organic meaning they are free of chemicals and perfect for sensitive skin.
30% OFF STOREWIDE plus FREE shipping (AU only) using code MELBMFLASH*
*Excludes gift vouchers


Oishi-m will be having a big clean out in preparation for the new seasons deliveries around the corner. Oishi-m are offering a mid year online only sale with up to 50% off Summer 14 and earlier. Bargains are to be had on their limited edition garments that are proudly designed locally in Torquay with many of their items also made in Melbourne. Hurry though, these items won't last, and are only available until 28th of June or sold out.
Up to 50% OFF. Prices as marked.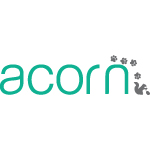 Our hats and accessories are made with love, care and a big dose of fun.  At Acorn, we use only the highest quality yarns and fabrics to protect your little ones heads throughout the year, whether it be 100% Australian Merino wool or soft pure cotton.  All pieces are sourced from producers who support ethical trade practices and pay fair and reasonable wages.  That way, not only are we bringing a little piece of happiness to the heads of little people but also to the people who make them.
25% OFF STOREWIDE using code MELBMFLASH*
*Includes sale items – up to 70% off RRP.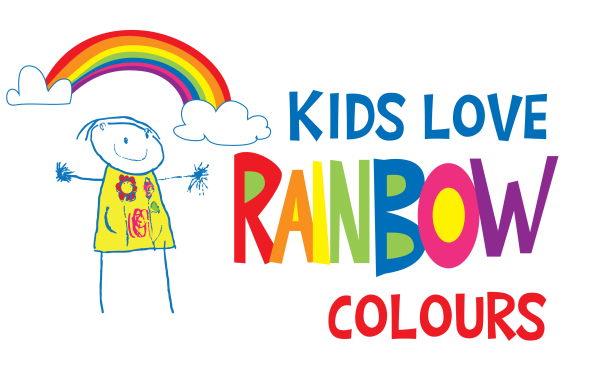 Kids Love Rainbow Colours is an online store for babies and kids up to 8 years old. Our clothes are cheerful and happy, with bright colours and fun patterns. Our labels include popular Scandinavian designers such as DUNS Sweden, Maxomorra, JNY colourful kids and Smafolk.
25% OFF STOREWIDE using code MELBMFLASH*
*No exclusions. Includes everything from NEW to already reduced SALE items, making the total discount 25-85%!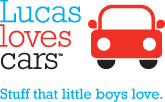 Lucas loves cars is an Australian online store dedicated to providing you with quality and stylish products. Choose from puzzles, books, wooden play sets, stickers, clothing and so much more. All dedicated to little boys and their obsession with cars, trucks, trains and planes. Girls are welcome!
25% OFF STOREWIDE using code MELBMFLASH*
*Excludes items already on sale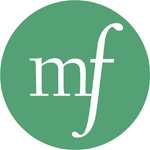 Microfashion stocks designer kids clothing from Australia and beyond. Showcasing the best range from brands such as Sunday the label, Anarkid Organic, Jujo Baby, Hide & Seek Australia, Pixie Bows, Roberto Cavalli & Fendi. New brands coming soon: Hugo Boss, Little Marc Jacobs & Billiblush!
Save up to 40% OFF current season and 70% OFF previous seasons. Prices as marked.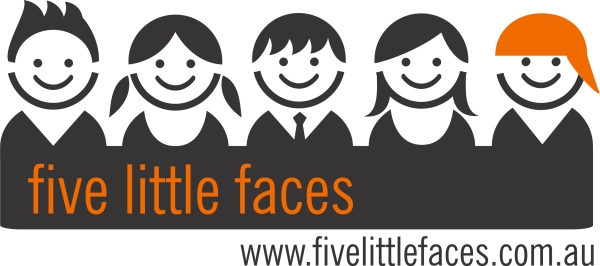 Five Little Faces = Funky and fun kids clothing!
40% OFF STOREWIDE using code MELBMFLASH*
*40% OFF EVERYTHING with savings up to 70% off. Even already discounted items (Out They Go page). Holy Guacamole.


The fab folks at mor-stor are taking a little break from their online store. Before they go, everything on their site is out to clear with NOTHING over $10! This will be your last chance to grab some wonderful and practical storage baskets at unbelievable prices.
NOTHING OVER $10. Prices as marked.


Young and Moodie are an independent kids label covering sizes 00-8.
They design unique and bold prints that have a stencil street art feel. Their garments are only produced in limited edition print runs which means they're not seen on every street corner.
40% OFF STOREWIDE using code MELBMFLASH