In collaboration with Sipahh
What child doesn't love a glass of ice cold flavoured milk……..
We LOVE to drink milk and although my kids prefer plain milk, we do have flavoured milk once in while, so when we received some Sipahh straws, they couldn't wait to try them out.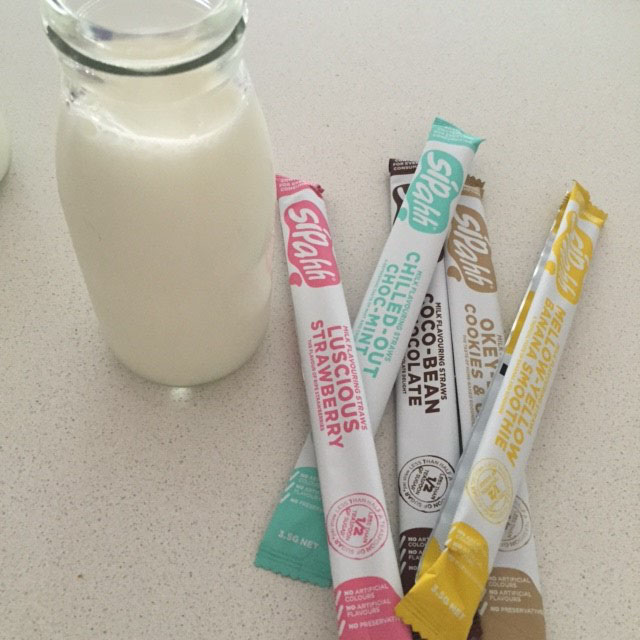 Aussie dad, Peter Baron, invented Sipahh to encourage his four children to drink more milk without the overload of sugar found in many other flavoured milk drinks.
The straws are specially seeded with tiny tapioca balls derived from the yucca plant. As the milk is sipped, the beads dissolve and flavour fresh milk in a subtle way. With less than 1/2 a teaspoon of sugar per straw, the kids can try a few different flavours, fill up on nourishing milk without being over-hyped – yay!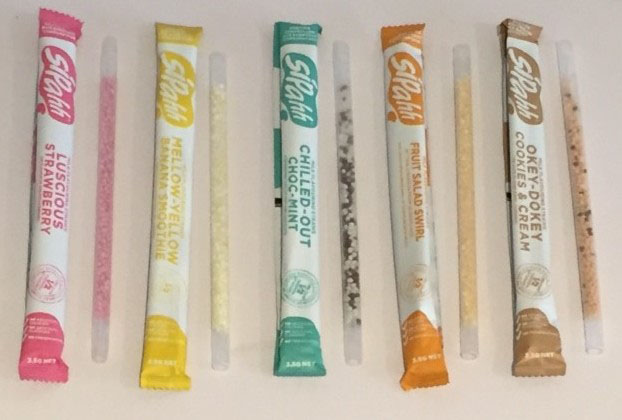 Sipahh has 13 delicious flavours to choose from – Chilled-Out Choc Mint, Cocoa-bean Chocolate, Hello Marshmallow, Hokey Pokey Honeycomb, Lamington Dream, Luscious Strawberry, Mango Smoothie, Mellow Yellow Banana, Okey-Dokey Cookies & Cream, Raspberry Fields, Smooth Caramel, Tropical Splash and Velvet Vanilla, so there's sure to be one to suit even the fussiest kid. There's also 5 additional flavours available from supermarkets.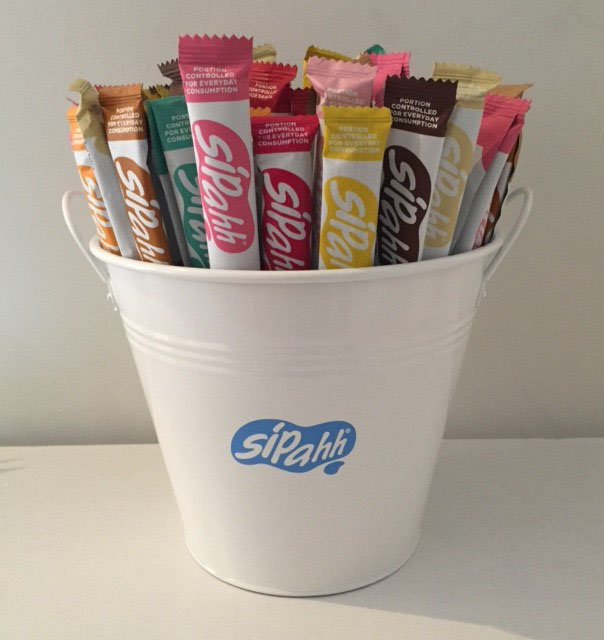 Even kids who are unable to have dairy due to allergies or intolerances, can enjoy Sipahh because they are just as delicious with rice milk, soy milk or other milk alternatives.
We decided to have a little Sipahh party, so my daughter invited a few friends over after school one day, so they could try all the flavours.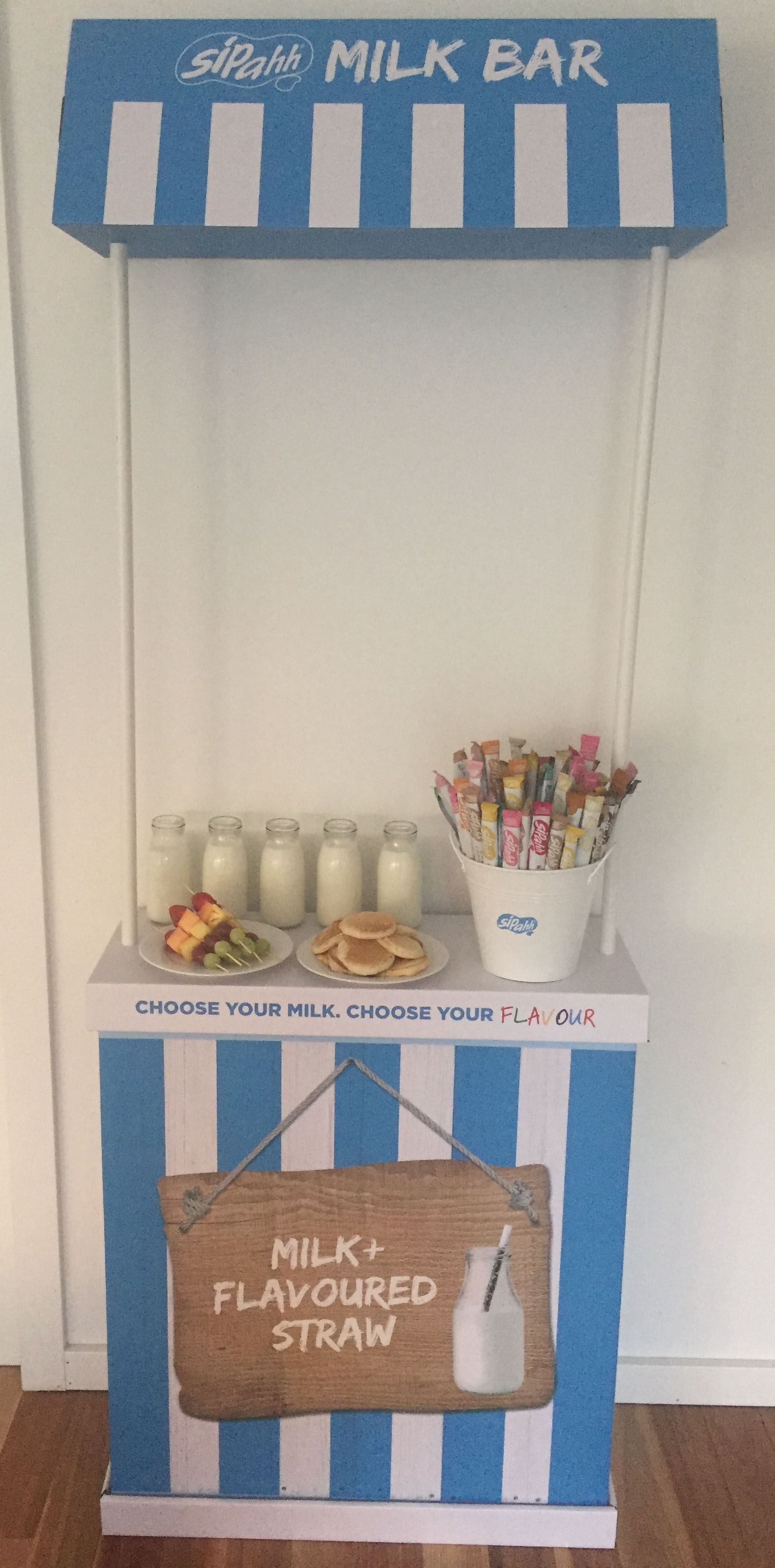 BTW how cool is this Sipahh Milk Bar? It's the perfect centrepiece for our little Sipahh party.
My kids are always RAVENOUS when they get home from school and I knew the Sipahh straws would be a great way to help fill their little tummies.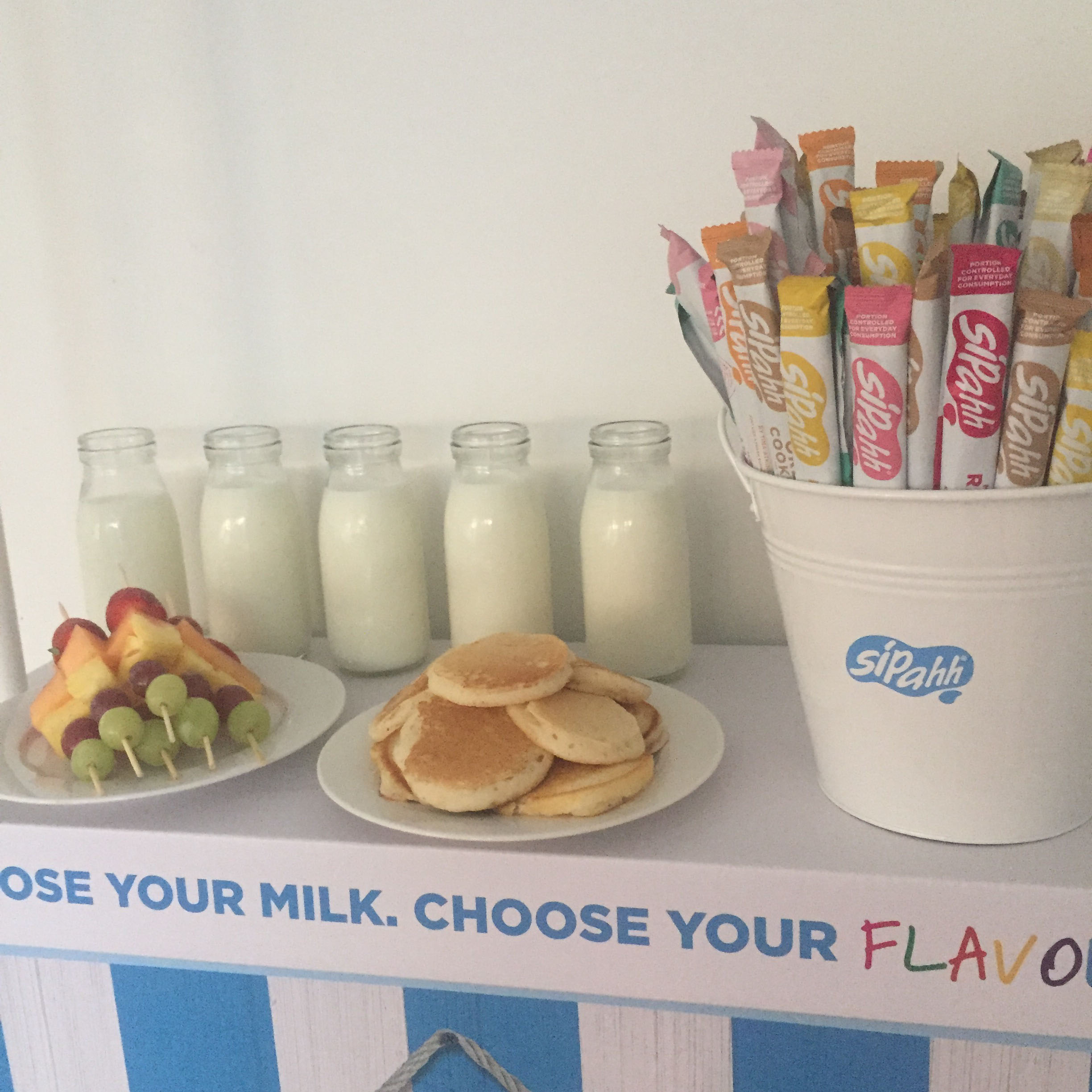 My daughter wanted to make some fruit skewers, so while her and her friends did that,  I quickly made some pikelets.
Now came the hard part – deciding which flavour to try first……..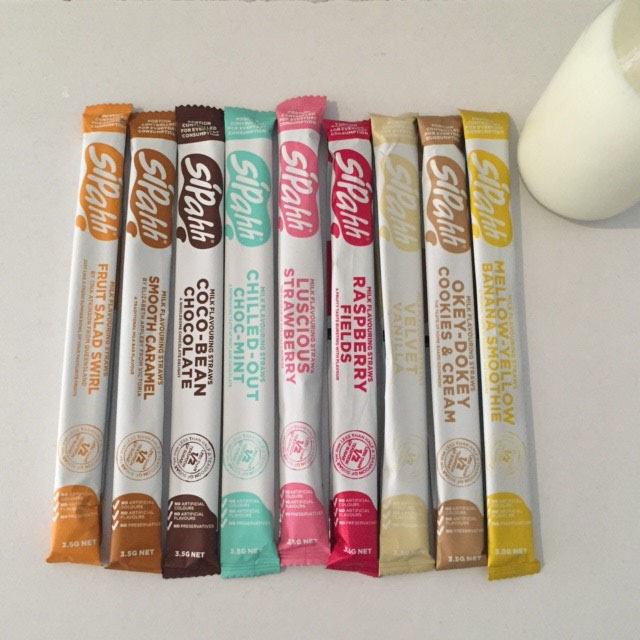 It's so nice to be able to give the kids a "special snack" without having to worry about it being laden with sugar and they taste so good that the kids don't even realise. Now they can enjoy flavoured milk as a snack whenever they want.
My daughter picked Mango Smoothie, Luscious Strawberry and Tropical Splash as her three favourites and my son choose Mellow Yellow Banana, Hello Marshmallow and Coco-Bean Chocolate as his. Hubby has also taken quite a liking to the Okey-Dokey Cookies & Cream. He has also been drinking them from one of the kid's milk bottles but do not tell him I told you that! LOL
Why not choose a healthier, low-sugar option for your child's next birthday party, group playdate or special occasion? A themed Sipahh milk party, where milk flavouring straws and matching party decorations in pretty, pastel colours are the stars of the show.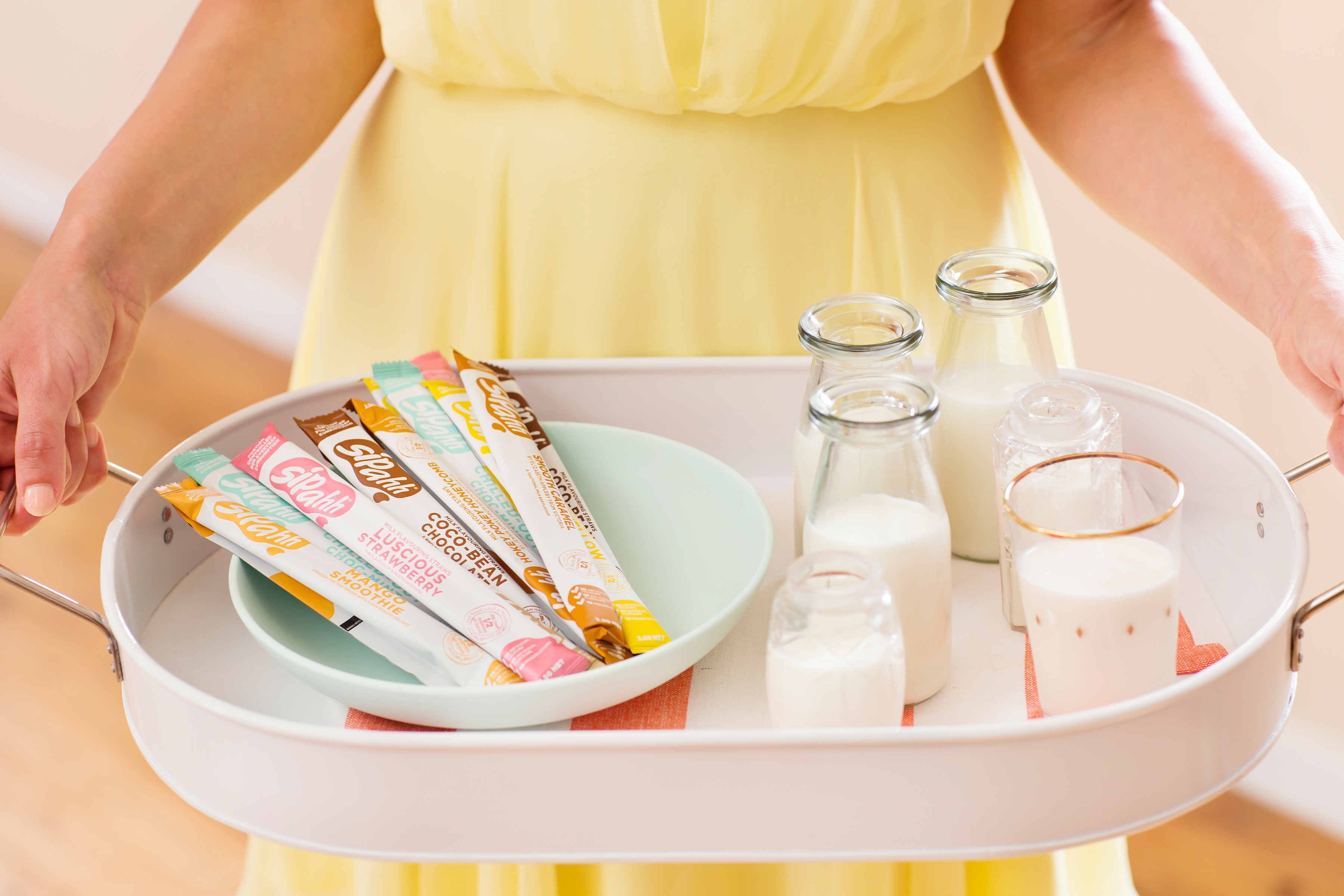 A party where the birthday boy or girl serves their friends glasses of fresh, wholesome milk from behind the party centrepiece – the Sipahh Milk Bar – will be a hit with kids and parents alike. Everyone will want to have a go at serving from the blue-striped, old-fashioned milk bar. For kids who love role playing, it's a fun, interactive, creative activity which will keep them happy and engaged. The milk bar also doubles as a photo booth – a perfect way to capture and share party moments.
My kids are now using our milk bar as a shop front where they sell milkshakes to each other every day.
To purchase Sipahh straws visit their online store. For more information on Sipahh visit www.sipahh.com.au.
Sipahh also have a great fundraising program that is perfect for schools and other groups. Check out the details here.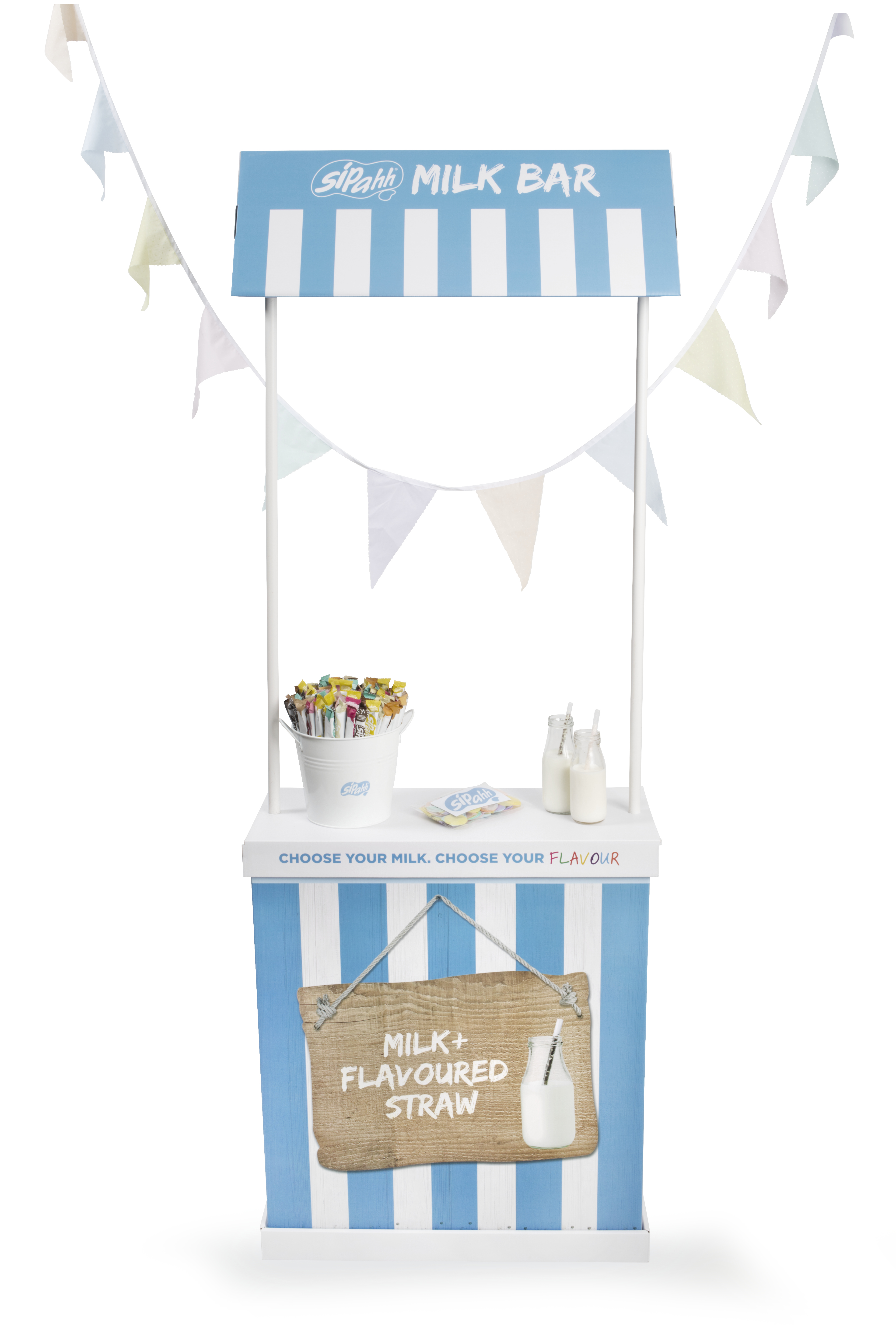 If you could create a new Sipahh flavour what would it be? (Is it wrong that I would like a Baileys one – adults only of course!)
Visit Sipahh on Facebook and vote on 10 new suggested flavours in the Do us a Summer Flavour promotion. The 10 suggestions have come from Sipahh fans and the top five selected will be developed into new flavours and be in store later in the year.