Another fabulous item that arrived at our door recently is Beados by Moose Toys.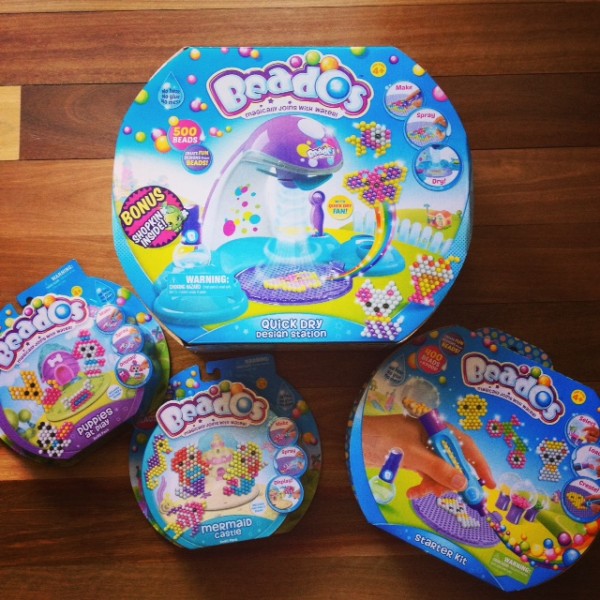 My kids love doing anything creative and I love when they can do those things without me having to help out every 5 seconds – so we were all looking forward to having a play with these.
So what are Beados?
Beados are "magic" little beads that are used to create colourful designs that join together with water. That's right – no messy glue or heat needed – which means the kids can do it ALL BY THEMSELVES (woohoo!)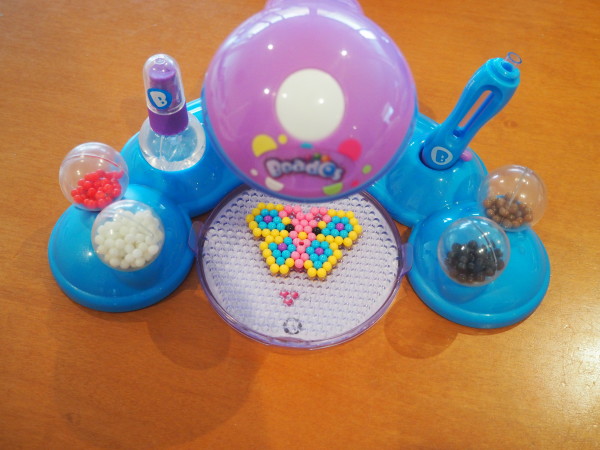 We received a Starter Kit (400 Beados, 1 Pod Pen, 4 Pods, 1 Funnel, 2 Bead Trays, Water Sprayer, 6 Design Templates, 2 Display Stands, 1 Suction Cup & 1 Connector Bead), a Quick Dry Station (500 Beados, Tweezer Pen, 2 Suction Cups, Water Sprayer, 2 Design Trays, 1 Bead Storage Tray, 1 Display Stand, 1 Connector & 6 Design Template), and two Beados Theme Kits (each containing 500 Beados, 1 Small Play Pad, 1 Dual Scene Card, 1 Bridge, 6 Design Templates, 3 Suction Cups, 2 Display Stands & 1 Bead Storage Tray).
More than enough to keep my kids occupied for hours on end.
It's super simple. Kids chose a design to make, put the template behind the clear tray and follow the template by adding the coloured beads on top to make their design.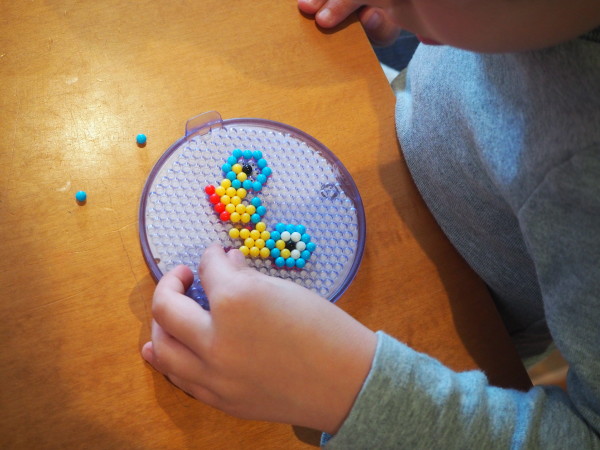 Both my 4 yr old and my 6 yr old found this an easy activity, although my son preferred to place the beads with his hands and my daughter preferred to use the pen (which is loaded with beads). Tweezers are also included with the Quick Dry Station set (which I preferred) but both the kids kept knocking the beads they had already placed, out of the way, so I think they may be suited to slightly older kids.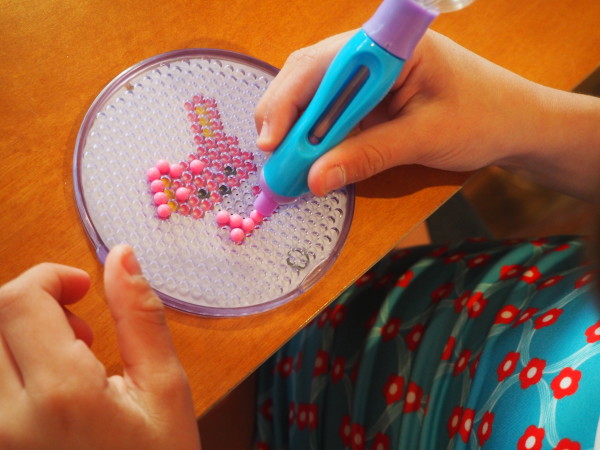 Once the design has been completed, they just give a quick 4-5 sprays of water to the beads (using the included spray bottle) and then set them aside for approx 30 minutes to dry. This may take a little longer if the kids spray too much water and they still feel sticky after 30 minutes.
If using the Quick Dry Station, it should only take about 10-15 minutes for the beads to dry.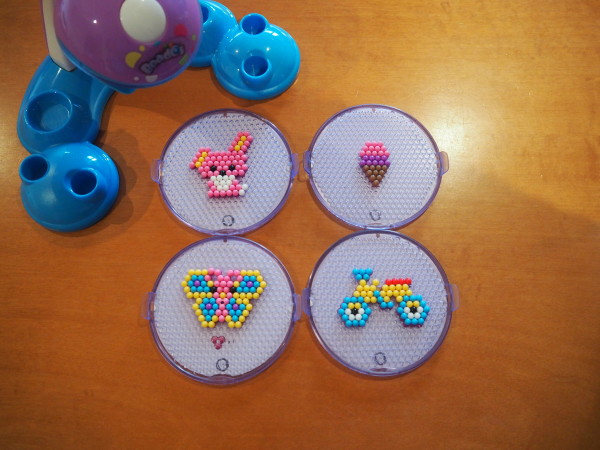 To make sure the beads are really set well, you can turn them over and spray the back with water as well.
This is what my kids had to say about Beados:
Miss 6 "Fun. Cool. Awesome. I liked making all the different pictures but the butterfly was my favourite"
Master 4 "So much fun mummy. You can share my beads if you want to have fun too. My favourite was the bike".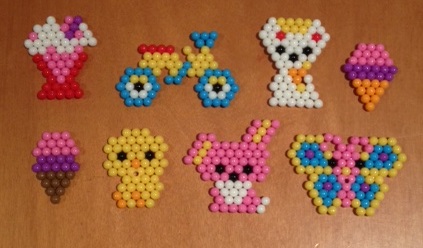 Beados kits start at only $12.99 and are available from all leading toy stores. For more details visit Moose Toys.
The kids and I would definitely recommend Beados for kids aged 4-10 and think they make the perfect gift too.
Will you be adding Beados to your Christmas shopping list?