Today I made a hair clip holder for my daughter (and her ever increasing collection of hair clips).
It was soooo easy that I'm kicking myself for not making one sooner.
I used materials I already had lying around the house but I'm sure you could pick up all the items for no more than $10 from your local craft/fabric store.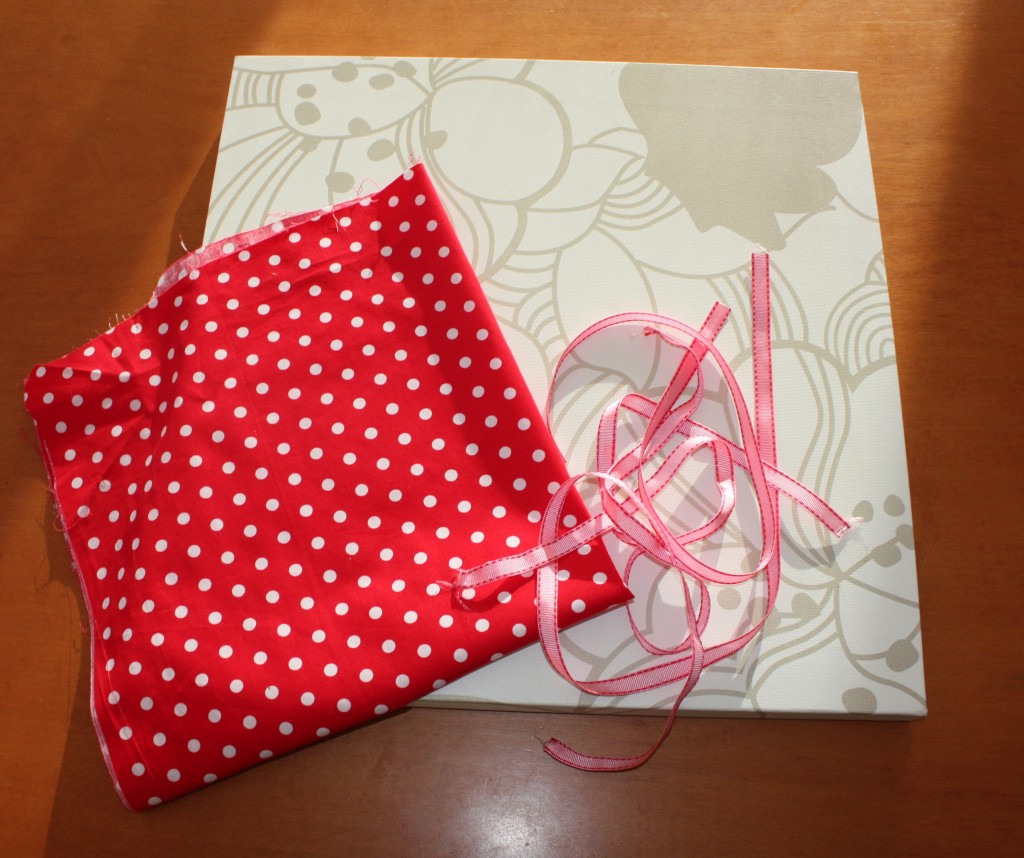 I had an old canvas print that used to hang in our house years ago (see, sometimes it pays to hold onto stuff/crap), so along with a fat quarter of fabric and some ribbon from my craft box, I had everything I needed.
I used a hot glue gun to secure the fabric and ribbon but you could also use a staple gun or even tacks.
First step was to iron the fabric, so it was crease free (I only ironed the centre section and left the edges that were being folded over).
Then I lay the fabric face down on the table and positioned the canvas (I used the polkadots as a guide to make sure the canvas was straight).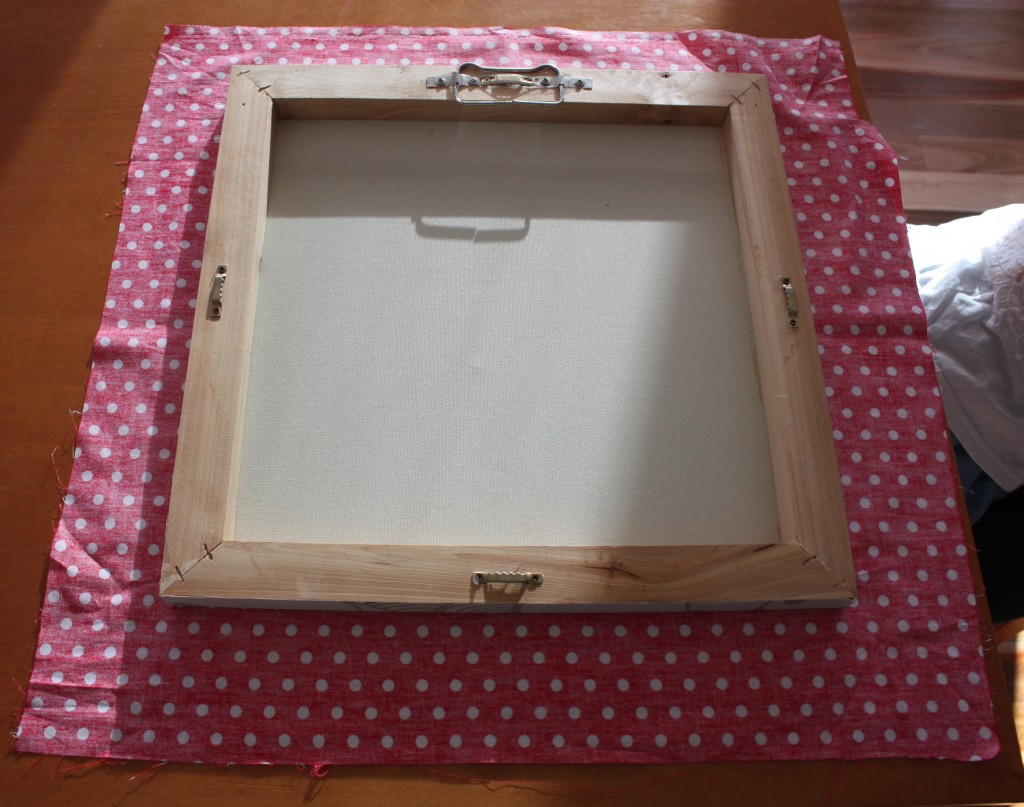 Then I began folding over and gluing each side of the fabric, making sure that I pulled it tight each time. I didn't worry about how neat it looked at the back because I'm going to cover the back with a large piece of cardboard, just to finish it off.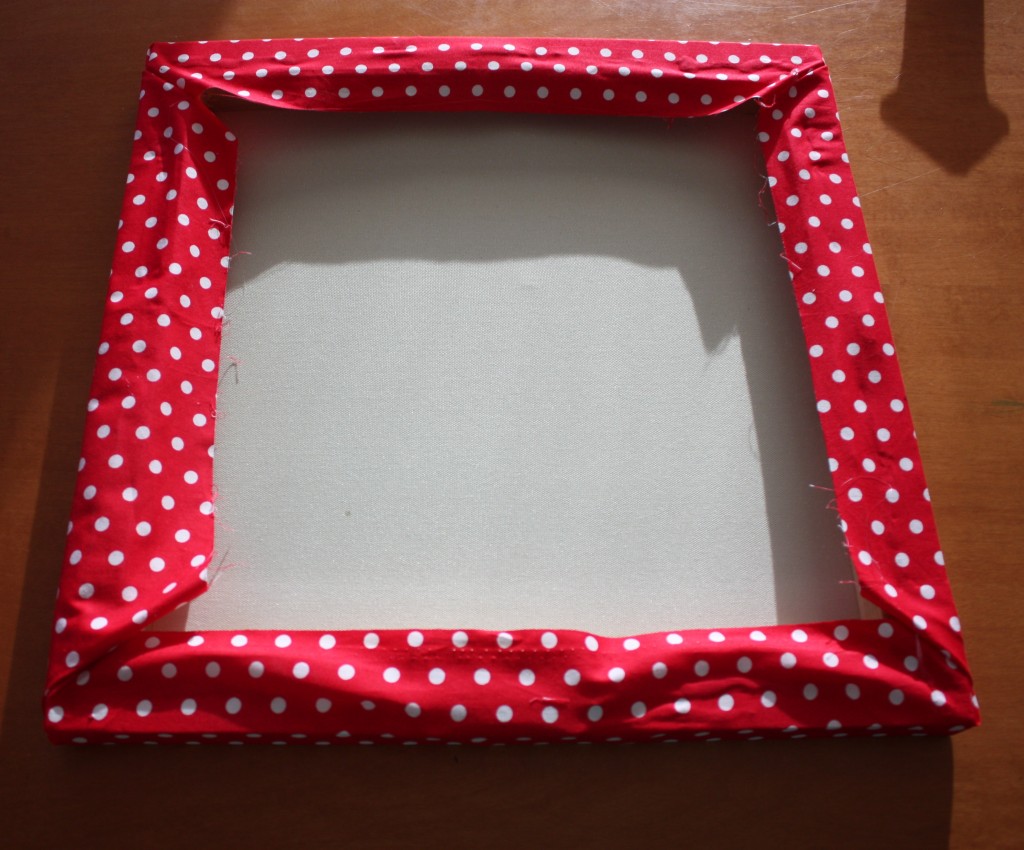 The I spaced out the ribbons and secured them with thumb tacks at each side, to hold them in place while I glued them at the back.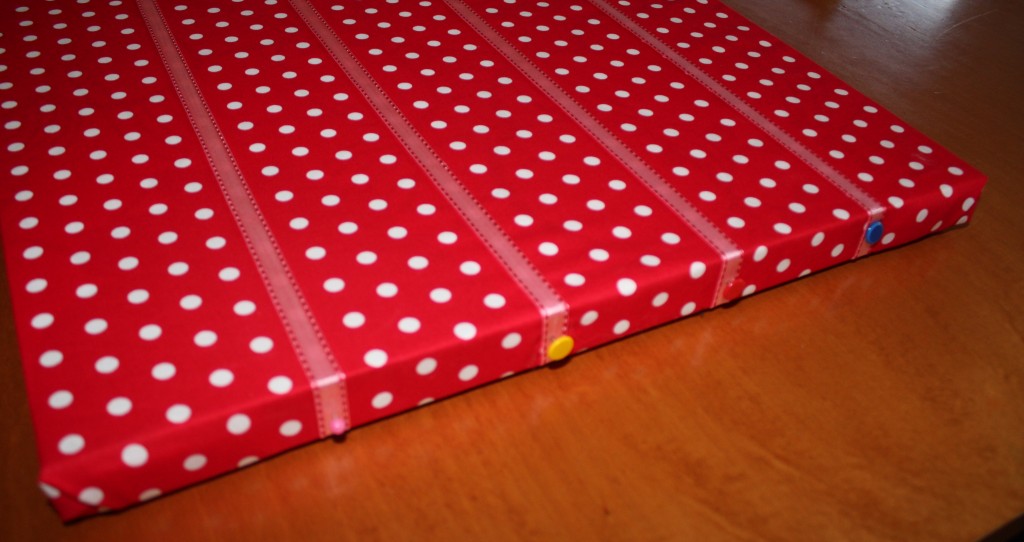 Once the glue had dried, I removed the tacks and it was ready to decorate.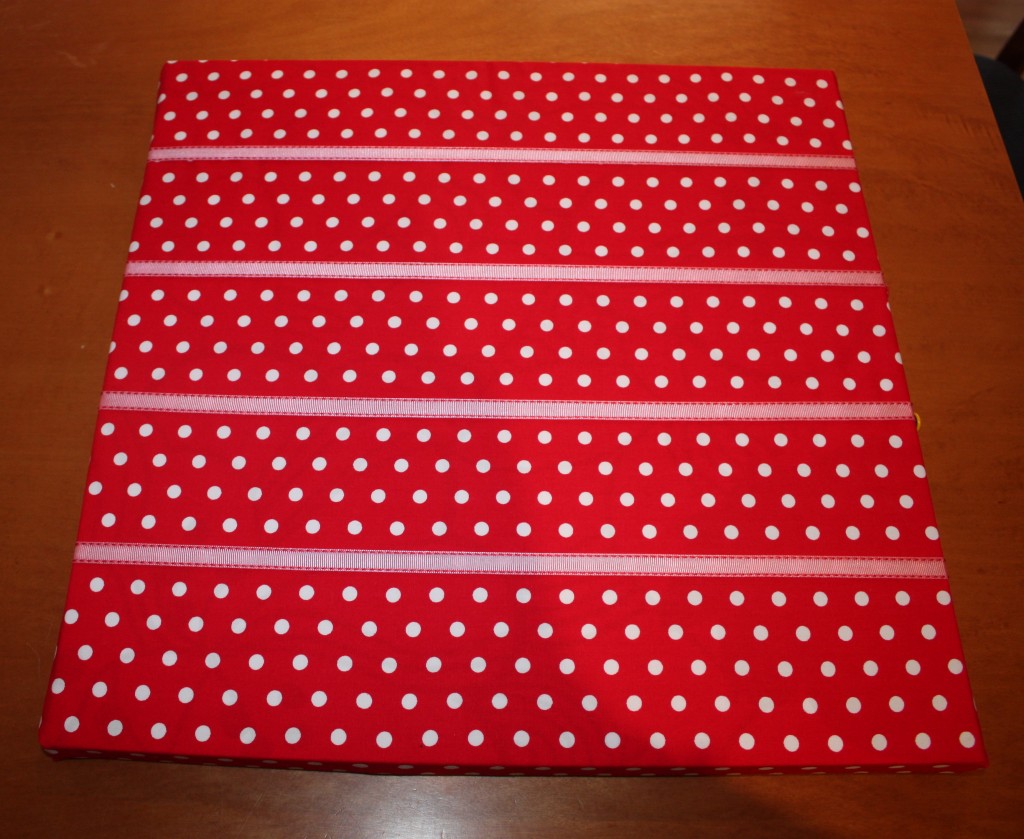 In total it took me no more than 20 minutes to make and that was with the assistance of a 5 yr old and a 2yr old (who now wants one for his room, even though he doesn't have any clips 🙂 )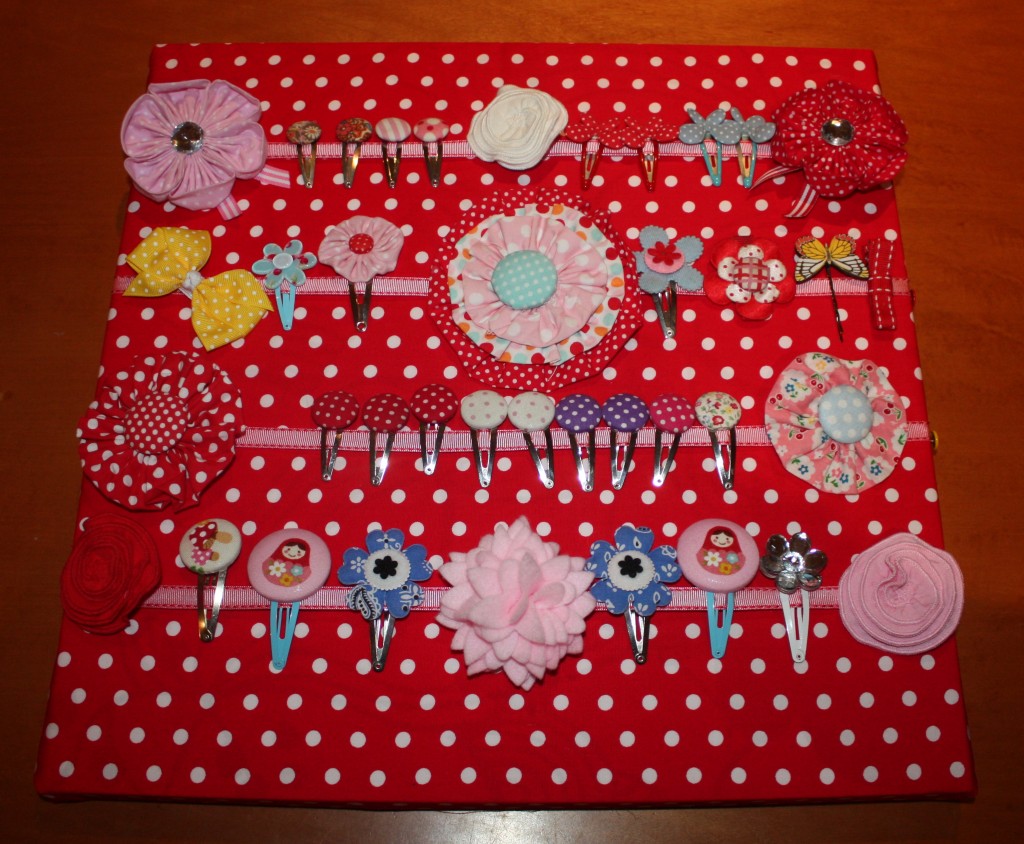 You should give it a go.