Hallelujah! I did it.
After years (well actually decades) of collecting recipes that I have torn from magazines, news, books or printed from online, I have finally sorted them and will now actually be able to find what I need.
I've lost track of the number of times I have started & stopped this task, so I made a public announcement a few weeks ago on my facebook page, telling everyone that by the end of this month I was going to have them sorted.
I thought by putting it "out there" it would motivate me to get organised and guess what, it worked. A couple of times I was ready to throw everything back in too hard box, but I was dreading telling everyone that I'd given up.
Here is my collection of nearly 1000 recipes that I have been collecting since high school that were overflowing from boxes and cupboards around the house.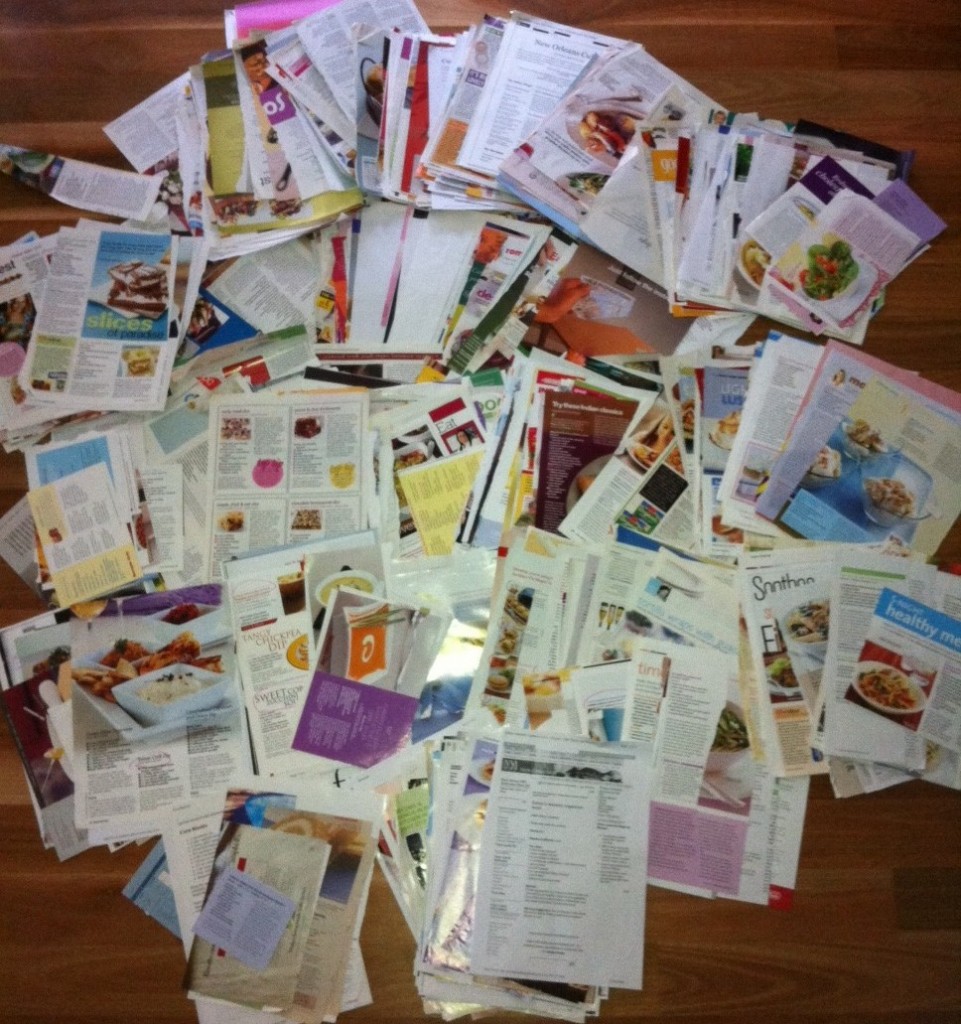 I headed to the shops and came home with the following supplies.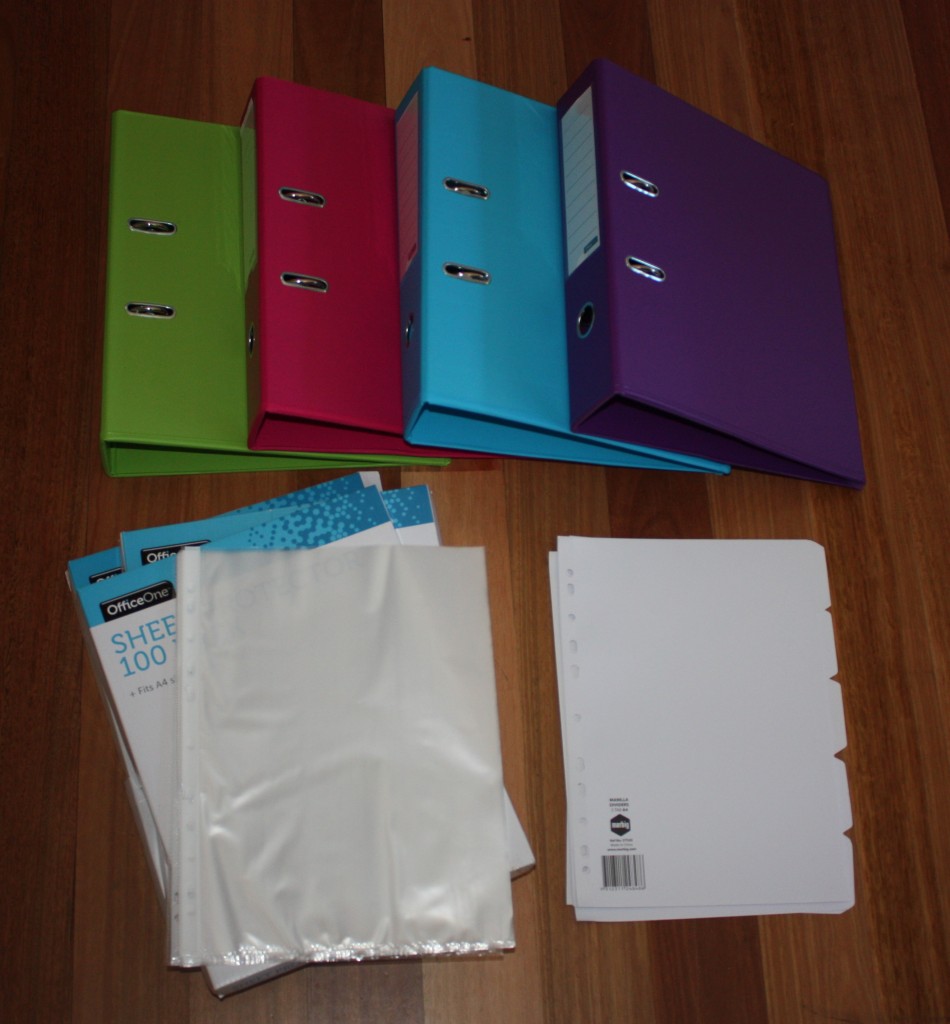 Coloured binders (Kmart, $3.50 each), A4 Plastic Sheet Protectors (Kmart $4.00 per 100), White A4 Tab Dividers (I had already had some but you can pick them up from any stationery store for less than $2 a pack)
I sorted all my recipes into categories and then placed each one in a clear plastic sleeve. I then placed similar recipes together and separated them with tabs, which I labelled.
I then labelled all of the binders, so I can see where everything is.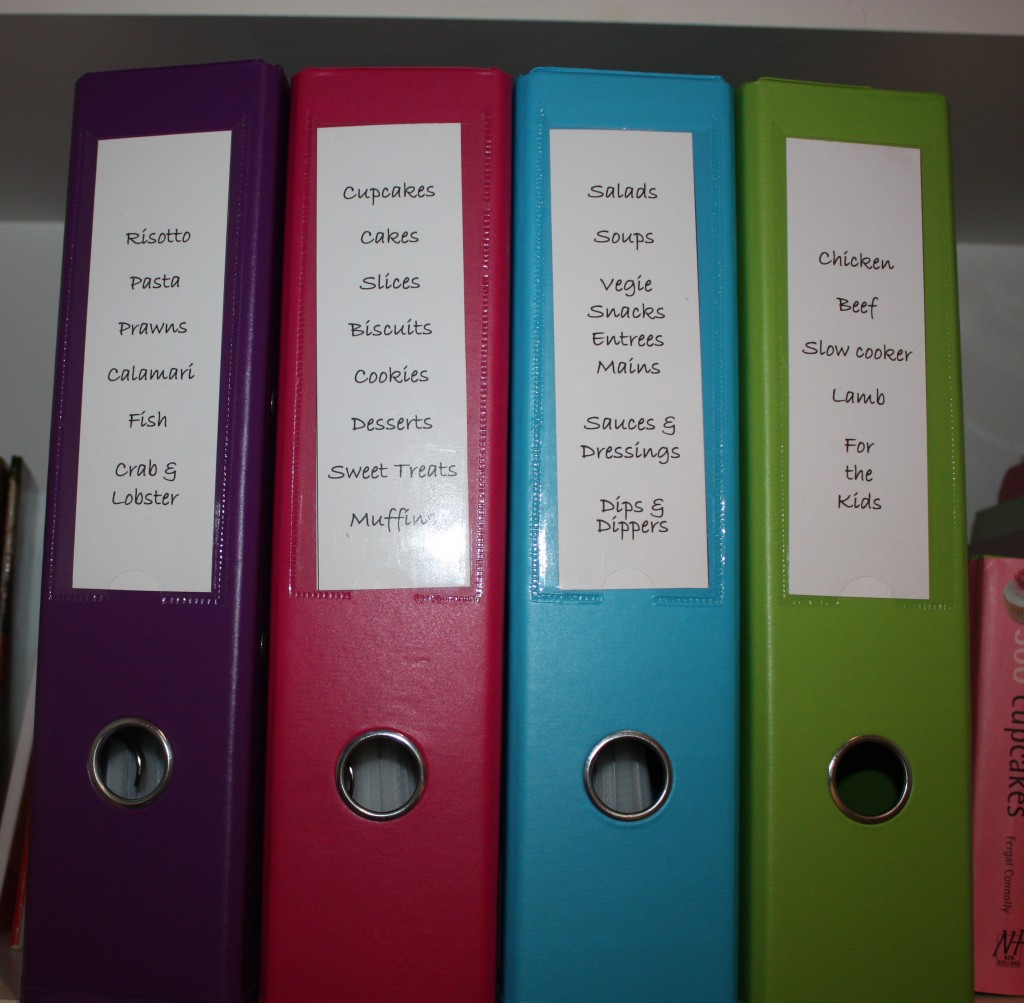 My plan is to try at least one new recipe each week and when I find one I like, I will type it out and refile it, so I can see which recipes I've already tried.
I was so happy to have finally organised my recipe collection, that I decided to clean out & sort my recipes books too.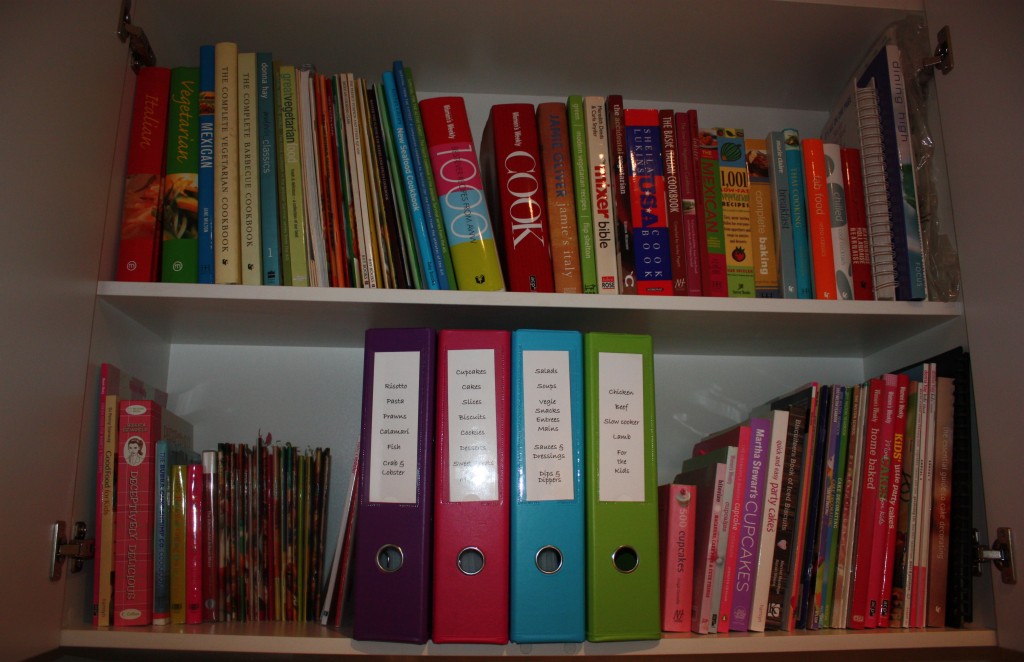 Now for the fun part – trying some new recipes.