Today we're getting to know Laura and Colleen from Shady Days.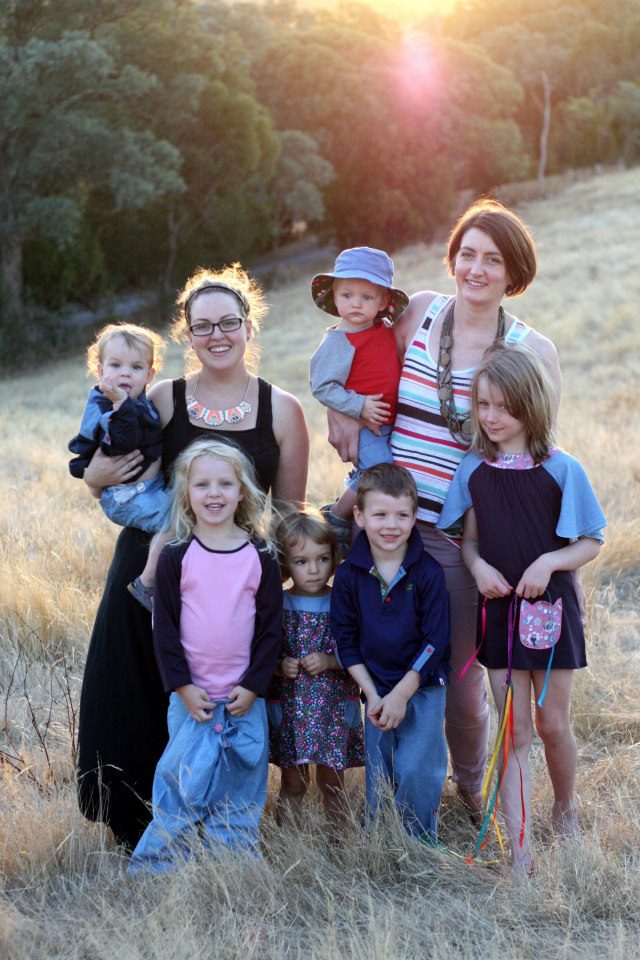 1. Tell us a little about yourself?
Colleen: I have three crazy kids that are part of a larger and loving extended family of more crazy cousins and relos.
I don't have a lot of spare time but love catching up with high school friends and family, cooking and eating, and if spare time and spare $s allow – clothes shopping and home decorating.
My first child, Evey was 18 months old when Shady Days started, so getting into the swing of motherhood took up that time and before that a career in the public service, with fashion interests being explored on the side.
Laura: I'm a mum to three littlies, Mille 6, Emmy 3 and Riley 2.
I love online shopping, tinted moisturiser (with SPF of course), chocolate and wine. I'm slightly addicted to my iPhone, Pinterest and buying new lip balms and glosses. I love hanging out with my family and having lazy Sunday sessions with our friends and all the kiddies.
Before I had children I worked as a Project Manager and obviously had more time to do whatever I wanted to do. But I love being a Mum, in particular a working Mum, and wouldn't change a thing.
2. Describe Shady Days in one sentence?
Children's sun protective clothing for everyday wear that is comfy and cute.
3. What types of products do you sell?
We sell children's sun protective clothing. It's not swimwear. It's everyday clothes that are designed to keep young children protected from the sun. The styles and cuts are easy to throw on, loose and comfortable to wear and made in natural, breathable materials. We also aim to raise awareness about the importance of being sun smart, particularly for children.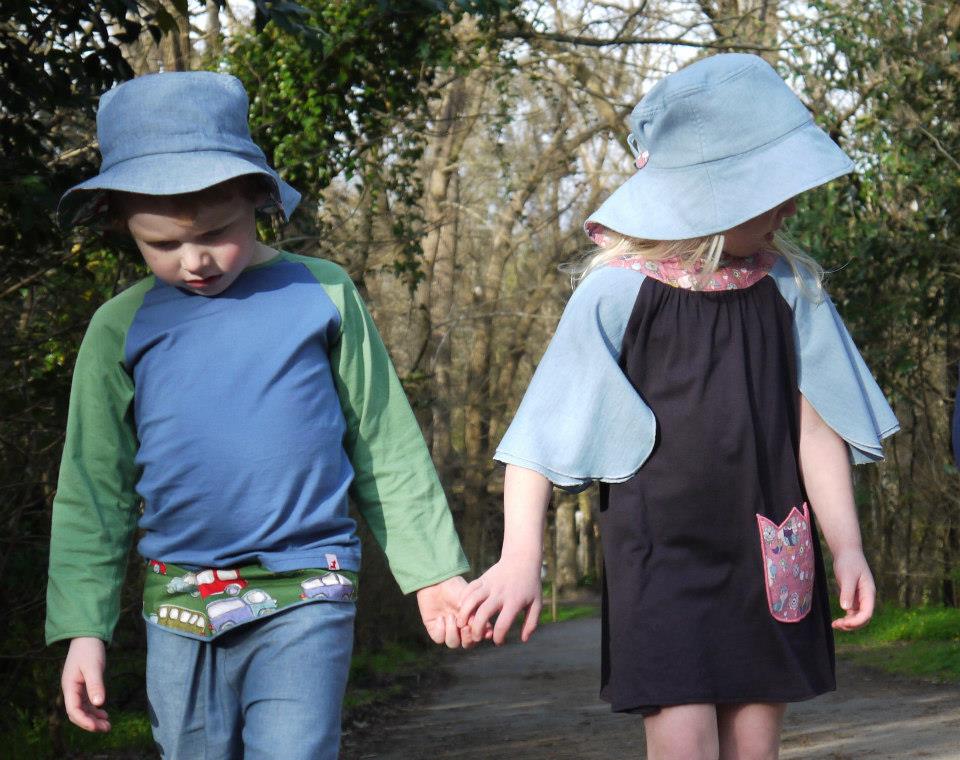 4. What led you to starting Shady Days?
Colleen: A bout of sun burn for my daughter, despite what I thought were ample sun protection efforts at the time, led me to learn more about what sun damage can cause. I then found a lack of suitable sun protective, everyday comfy play clothing options on the market.
Laura: Colleen and I both have three young kids so we know how difficult it is to get squirming and excited littlies lathered up in sunscreen before they go out to play and for us it was also an issue remembering to re-apply it every two hours. So, we thought that clothing might offer better protection when the kids were going to be out in the sun for a long period of time. But when we went in search for something suitable there was nothing around. And so after a bit or research and trialling Shady Days was born…
6. What do you love most about what you do?
Colleen: Designing our clothes is a creative outlet whilst raising awareness about sun protection is rewarding.
Laura: I love (and hate) that Colleen and I have to make all the decisions on our own, about absolutely everything. There's no delegating responsibility so it can often put you outside of your comfort zone. Which at the time is hard, but is actually really rewarding. I also love seeing an idea come to life. Where we start and where we finish up is often very different but it's great to see a final result from all the hard work.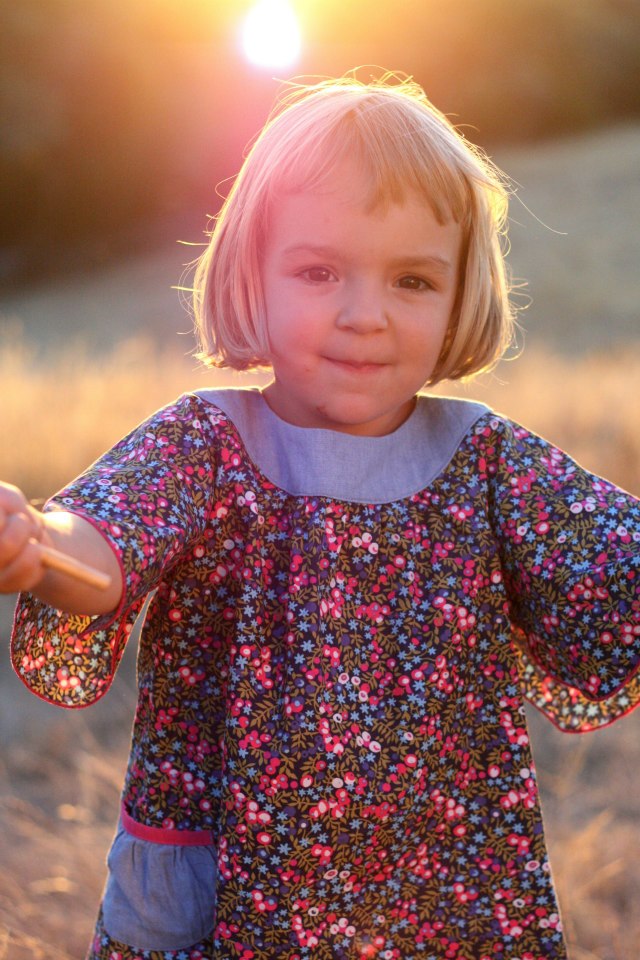 7. What's one item your kids can't live without?
Colleen: Our TV and iPad spring to mind, not because our kids get to use them all the time but because, with the crazy lives we all lead, these screens offer the chance to chillax! We find the trick is to do the TV or iPad thing with them more often than not. Popcorn and a good flick or some healthy game time competition can be quality time if it's not all the time.
Laura: Food – they are constantly asking me for something to eat!
8. What's one item you can't live without?
Colleen: I have an insatiable sweet tooth so a sugary treat with the kids, with fellow mums or when I'm stealing 5 minutes to myself is a pleasure I really never want to live without … although I probably could and maybe I should!
Laura: My to-do list.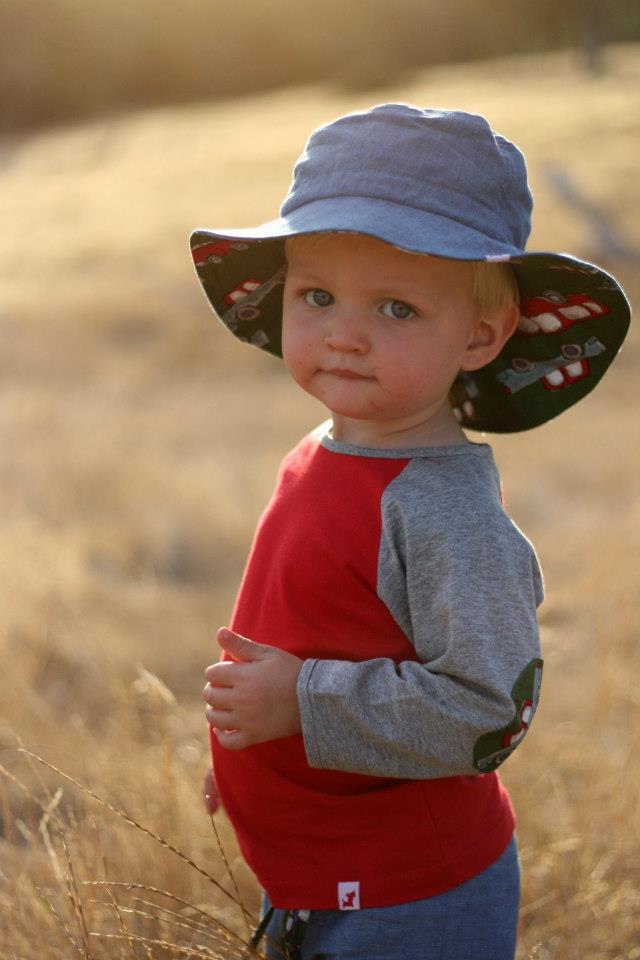 9. Favourite place to shop for your kids?
Colleen: I like shopping online – it's great to be able to search around for exactly what you want.
Laura: I really like shopping online because you can easily and quickly hunt around for what you want and search for the best bargain, colour, brand etc. And you can do it without having to drag the kids around. If I have to venture out I love Doncaster because it seems to have a good array of shops for the kiddies.
9. If you weren't designing, what other job would you like to do?
Colleen: I like to organise and I like to shop. I can't seem to find much time to do either for myself but I would still really love to get paid to sort out and spend up for others!
Laura: As well as Shady Days, I also work at Starlight Children's Foundation, which is a non-profit organisation that aims to brighten the lives of seriously ill and hospitalised children, and their families, throughout Australia. It's an amazing organisation that I'm very proud to be a part of so I would definitely continue to do that. Otherwise, I'd be a cupcake tester.
10. Favourite place to take the kids in Melbourne/Victoria?
Colleen: The Zoo – we have a membership so whether it is a quick visit or an all-day event, the zoo mixes a bit of education with free-ranging and fresh air (well, not always!) and a different adventure each time.
Laura: The beach. We recently went for a week away to Ocean Grove / Barwon Heads and the kids had a ball. They spent the entire time at the beach. They were outside all day long, regardless of the weather, swimming, making sand castles, throwing around dead fish and basically just running around having a crazy time.
You can find Laura, Colleen and Shady Days on Facebook or at www.shadydays.com.au.