If you're looking for somewhere to have some family fun, I highly recommend you visit Penny Royal Adventures.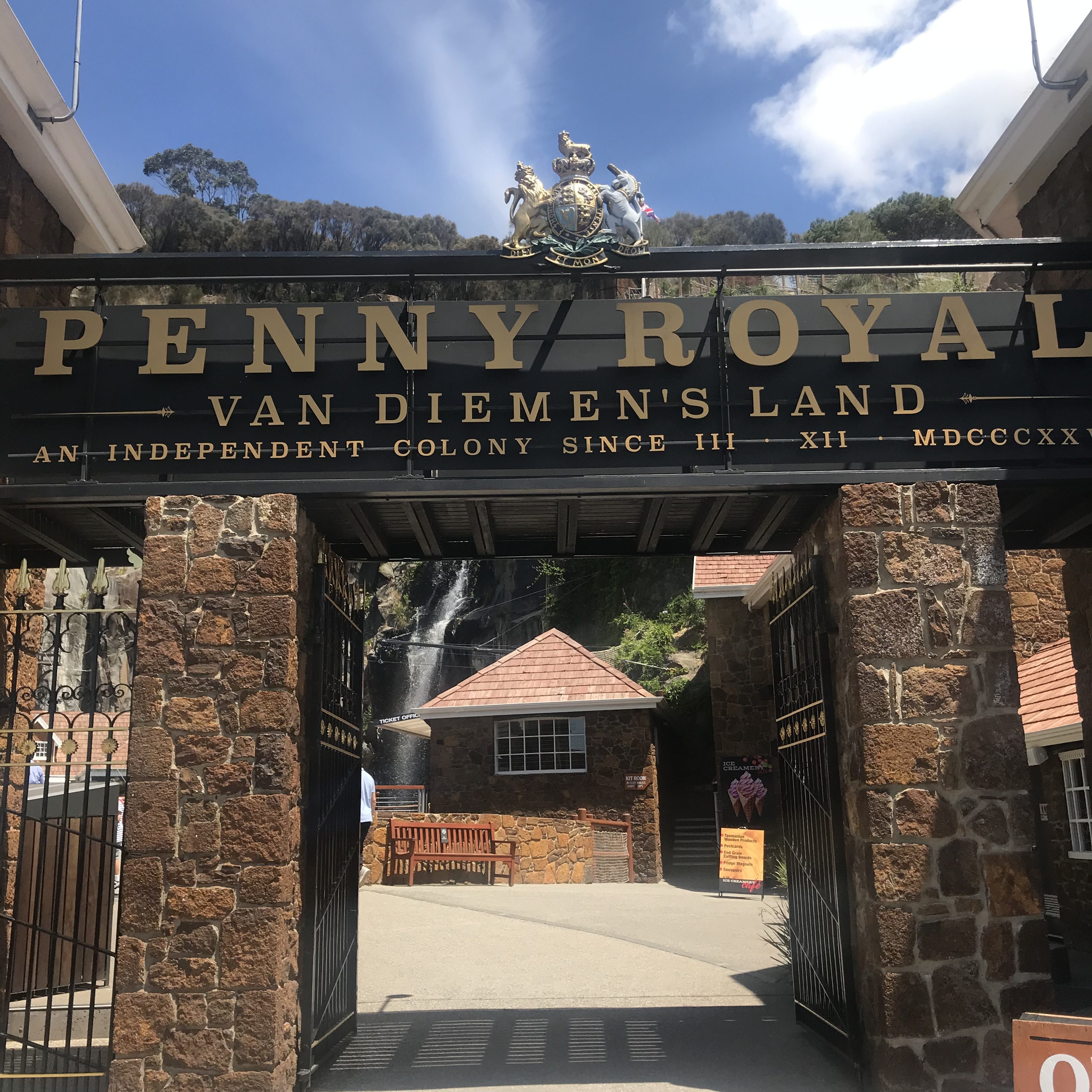 My family and I were recently invited to visit Penny Royal Adventures in Launceston and we jumped at the chance to head to Tasmania for some adventure.
Now, I must admit that prior to the invitation, I had never actually heard of Penny Royal Adventures (or visited Tasmania) but when I jumped online to do some investigating, I knew that we were going to have a great time.
My kids are quiet adventurous, so as soon as I told them where we were going, they began planning all the activities they wanted to do during our stay.
My 7 year old son is OBSESSED with gemstones, so the first thing on his list was panning for gold and gemstones, followed by zip lining and the cliff top walk.
My 10 year old daughter put outdoor rock climbing at the top of her list, followed by the ghost tour and cliff jumping – which they both said I would be doing too!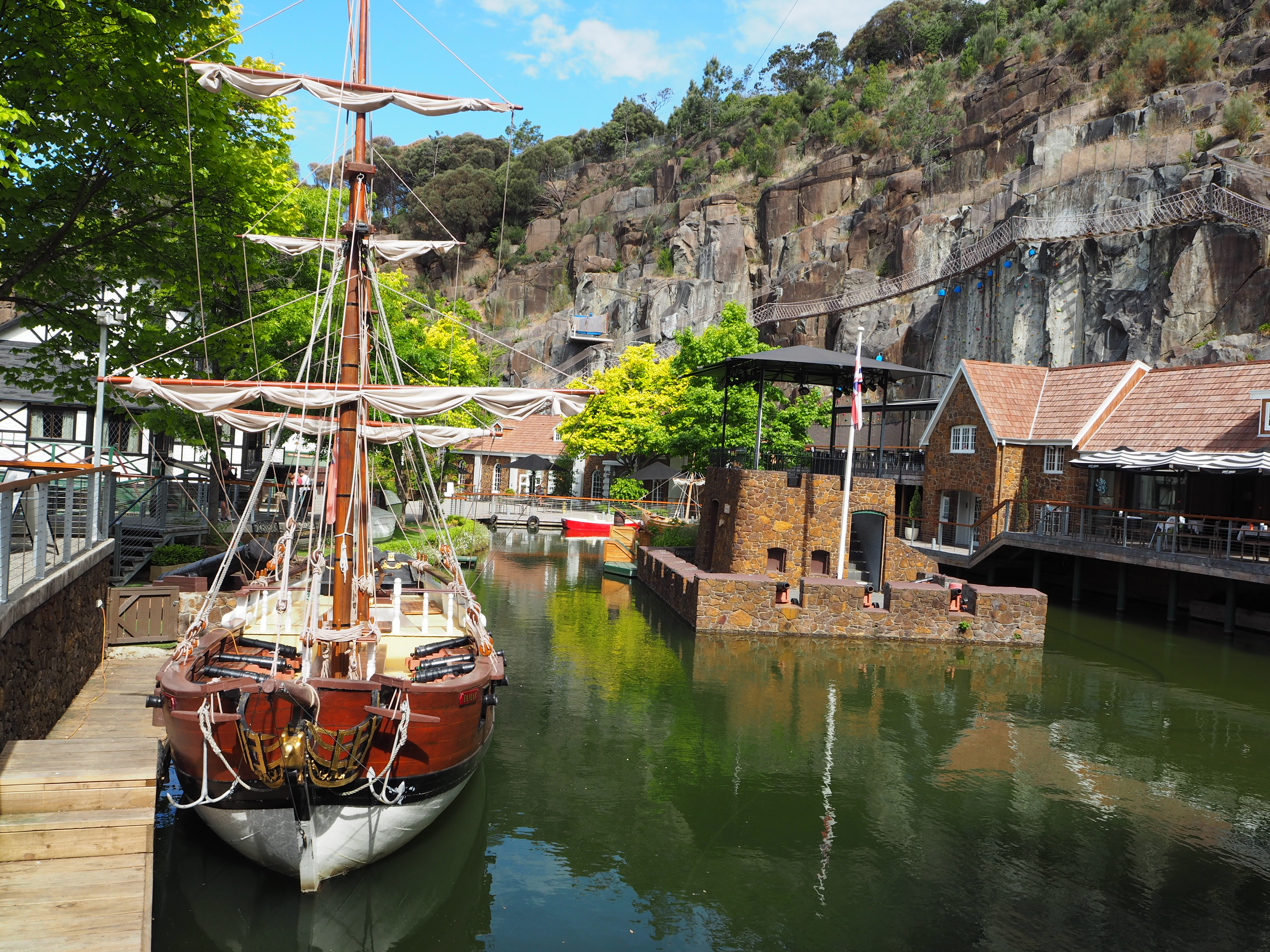 Now, for those of you who aren't familiar with Penny Royal, here's the low down, before I share our adventure with you:
The Penny Royal Complex opened to the public in March 2016 and is all about showcasing Tasmania's food and wine mixed with innovative adventure activities for all ages.  Entry into the complex is free and visitors can choose to enjoy a meal and local wines at either Penny Royal Wine Bar and Restaurant or the newly opened Brady's Tavern. If up for some adventure, visitors can purchase passes and experience a combination of activities including Matthew Brady Dark Ride, Cliff Walk, Brig Tamar Cruise, Gold & Gemstone Mine and Convict Barefoot Sensation, just to name a few. For more information on the history of Penny Royal click here.
After a quick flight from Melbourne (I didn't even have time to get through one trashy mag), we arrived in Launceston and headed to Penny Royal Adventures for lunch at the Penny Royal Wine Bar and Restaurant.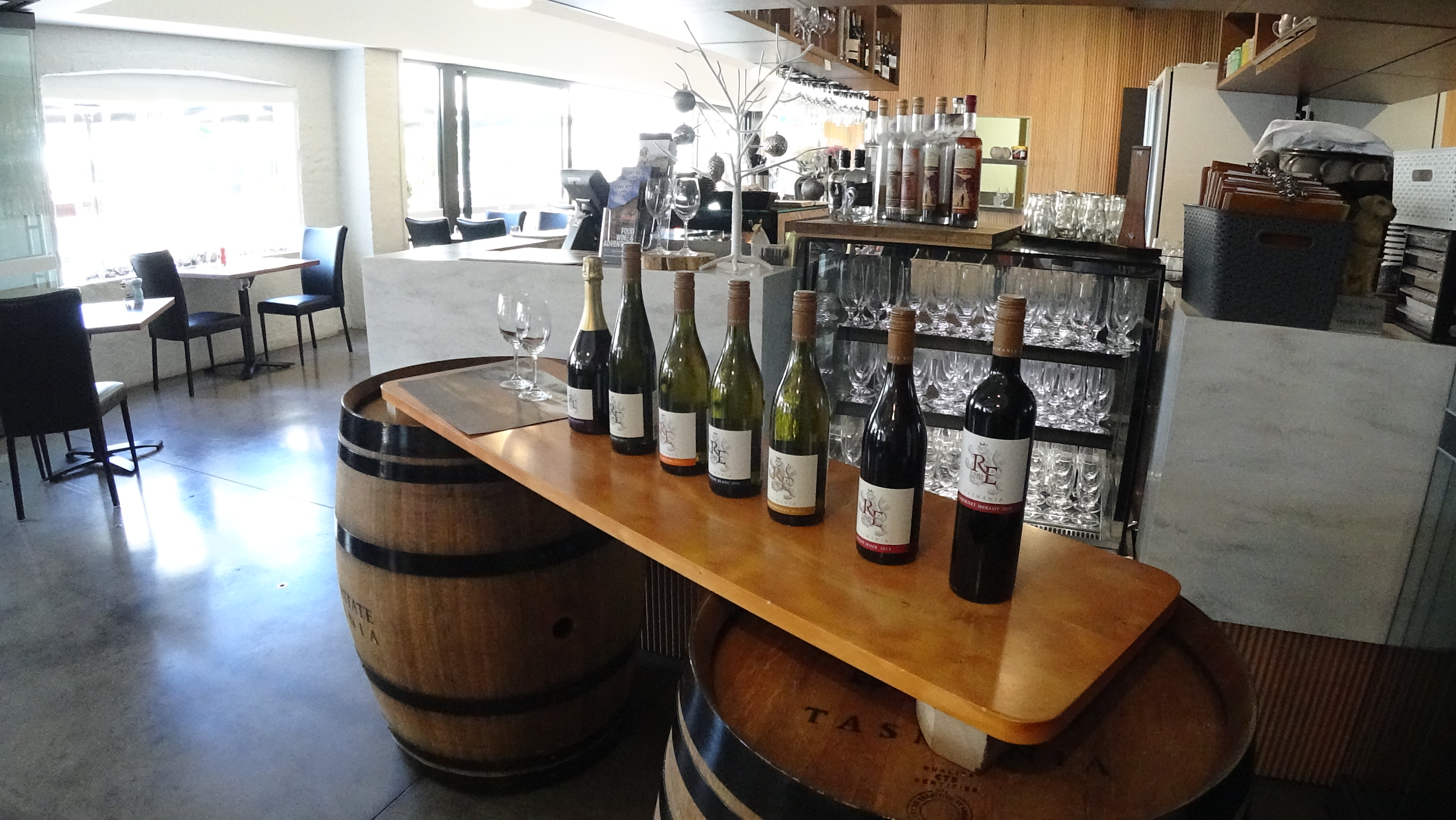 Now, I generally try to avoid purchasing food when we visit family attractions, as there's usually only junk food on offer – so you can imagine our delight when we sat down and saw the menu.
Penny Royal have sourced some of the best local produce and created a menu that is sure to please even the fussiest of diners (ie my daughter). I can see why locals dine here regularly.
In order to sample a various range of meals, we selected several dishes to share, while we (hubby and I) sipped on wine from the onsite Relbia Estate Cellar Door (bonus!) and took in the views of the lagoon, waterfall and cliff tops.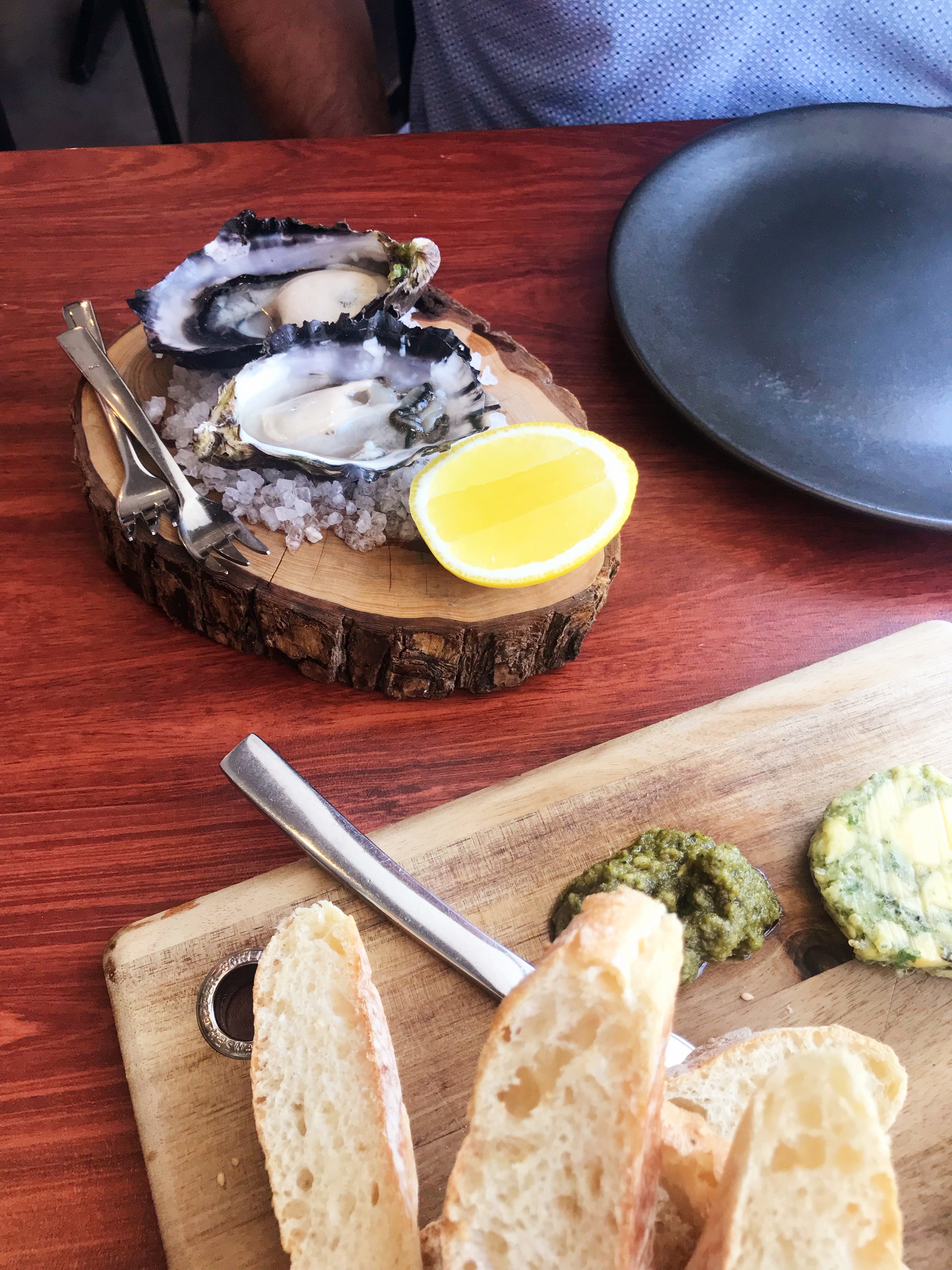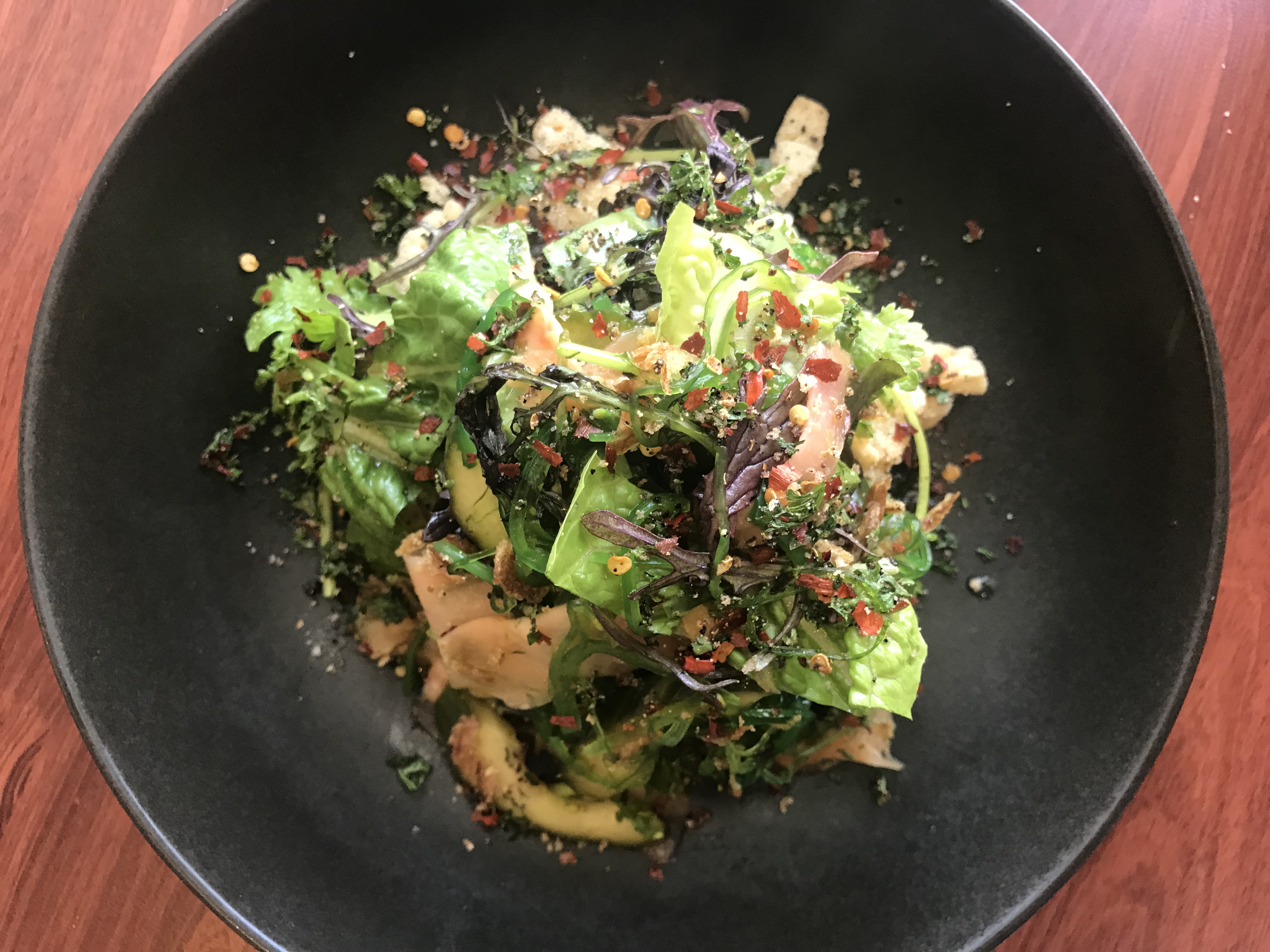 As you can see from the pics, the food was fantastic but the kids weren't impressed when told they had to share all those desserts.  I can't believe they thought no one else would want some.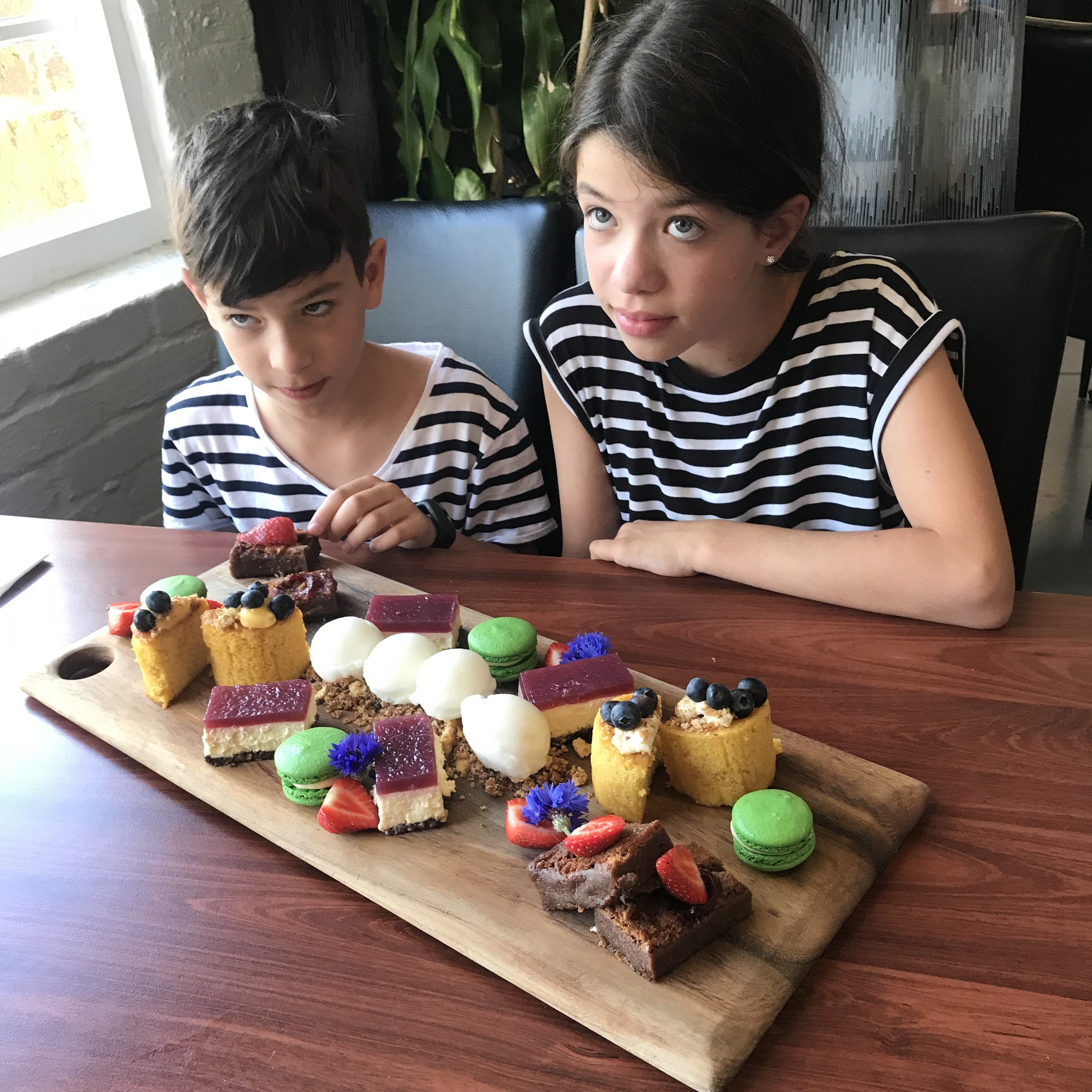 I could have quiet happily sat in the restaurant all afternoon, drinking wine (soooooo good) while enjoying the scenery however, the kids were eager to get outside and have some fun.
So we headed to the lagoon for a cruise on the Big Tamar, where the ship's captain told us about local bushranger Matthew Brady and his escapades in the early 19th century. We disembarked on Sarah Island for a ghost tour and then returned to ship so the kids could fire the cannons and steer the ship.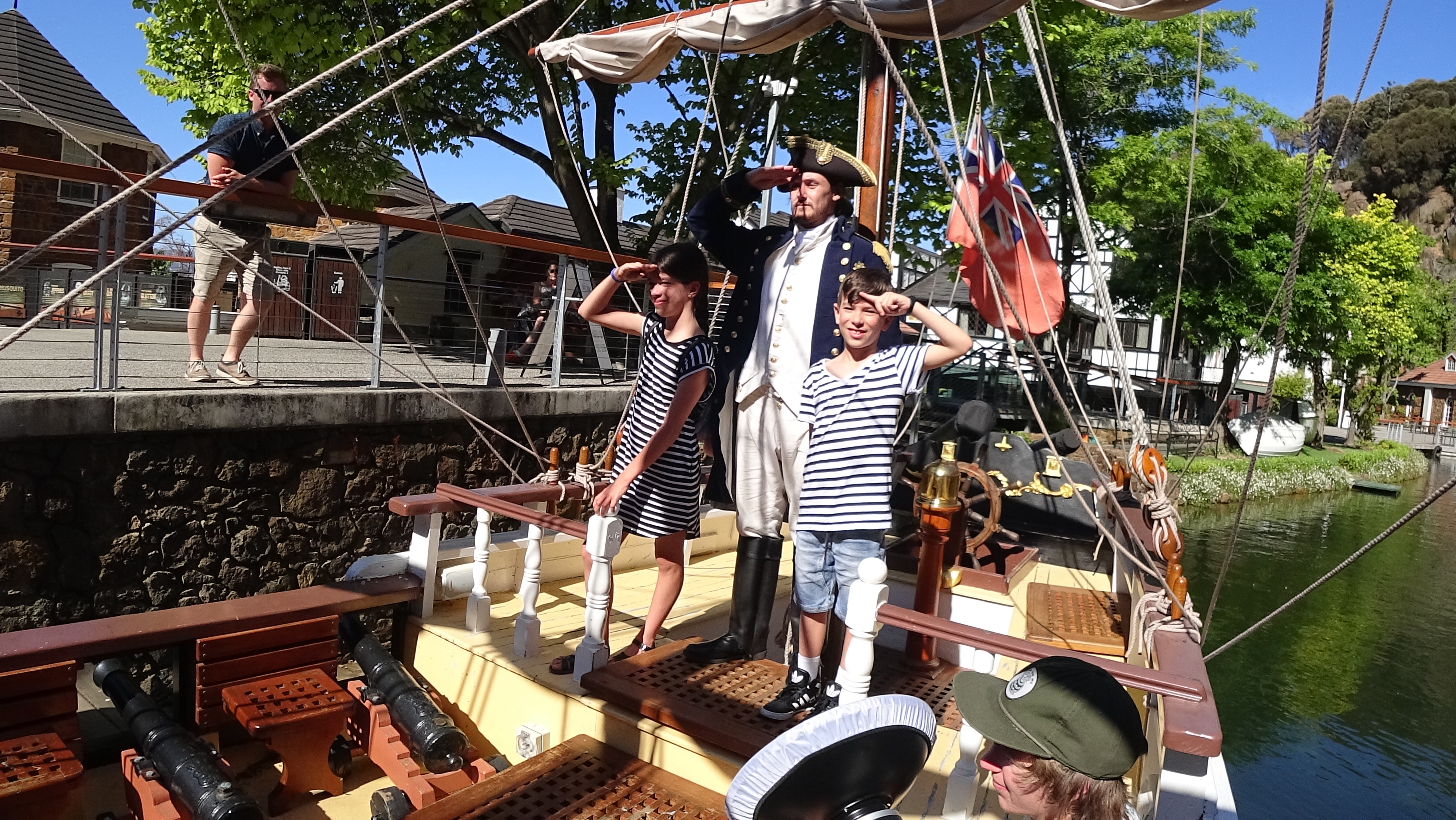 Following the cruise, we checked in to our Penny Royal accommodation, which was a fab three bedroom apartment with a lovely view of complex and cliff tops.
Penny Royal offers a range of spacious, modern and comfortable hotel suites and self-contained apartments, to suit all budgets and family sizes. The apartments are located at one end of the Penny Royal Adventures complex and the hotel suites are approx. 200m down the road.
Once we unpacked, we were free to explore the surrounding area, so we walked over to Cataract Gorge (which is located directly behind Penny Royal), to check out the scenery.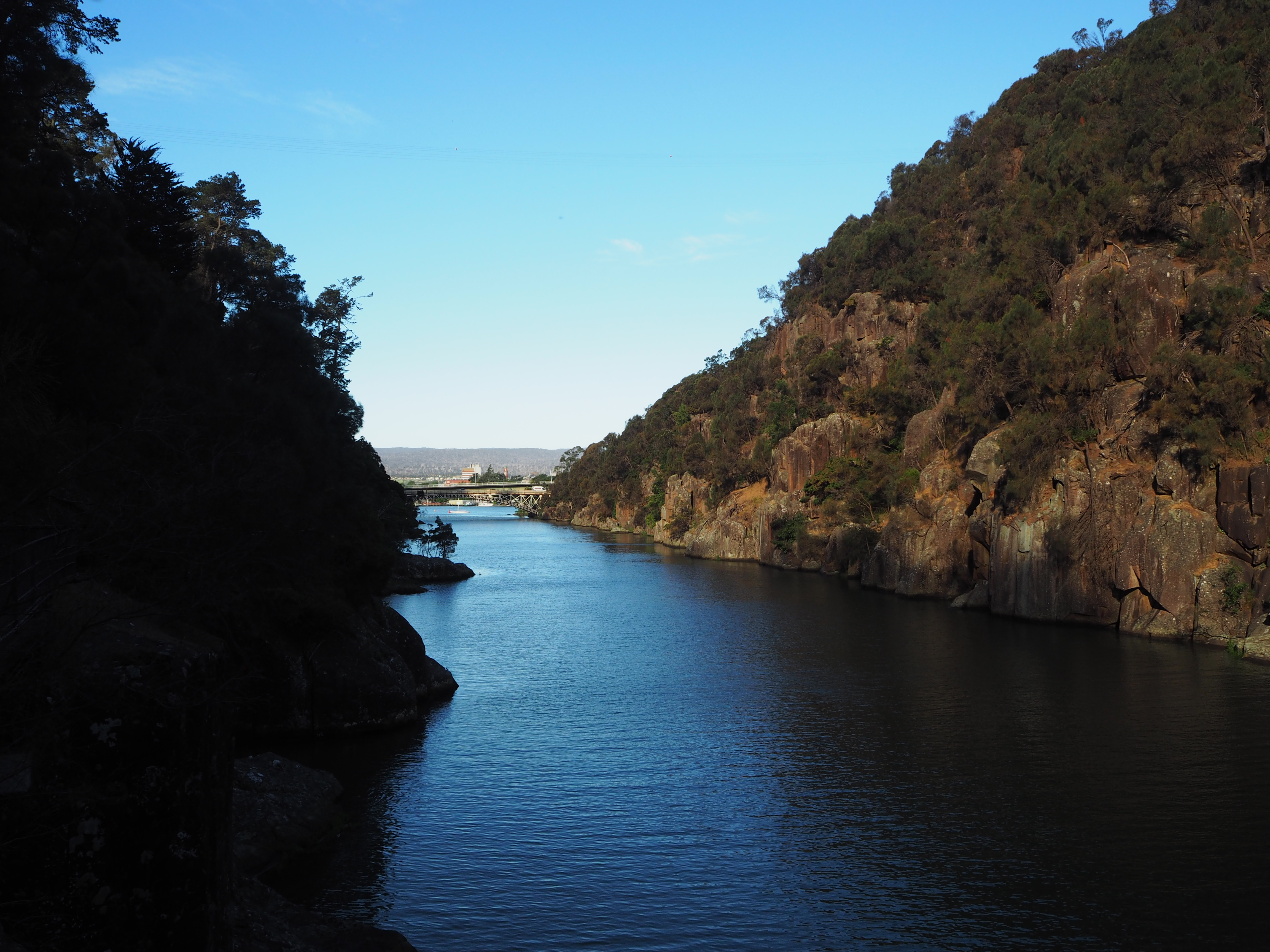 And wow! What a view! These photos do not do it justice.
We trekked down to the lake, where we wandered among wild peacocks and wallabies, before we crossed the suspension bridge so the kids could have a swim in the pool.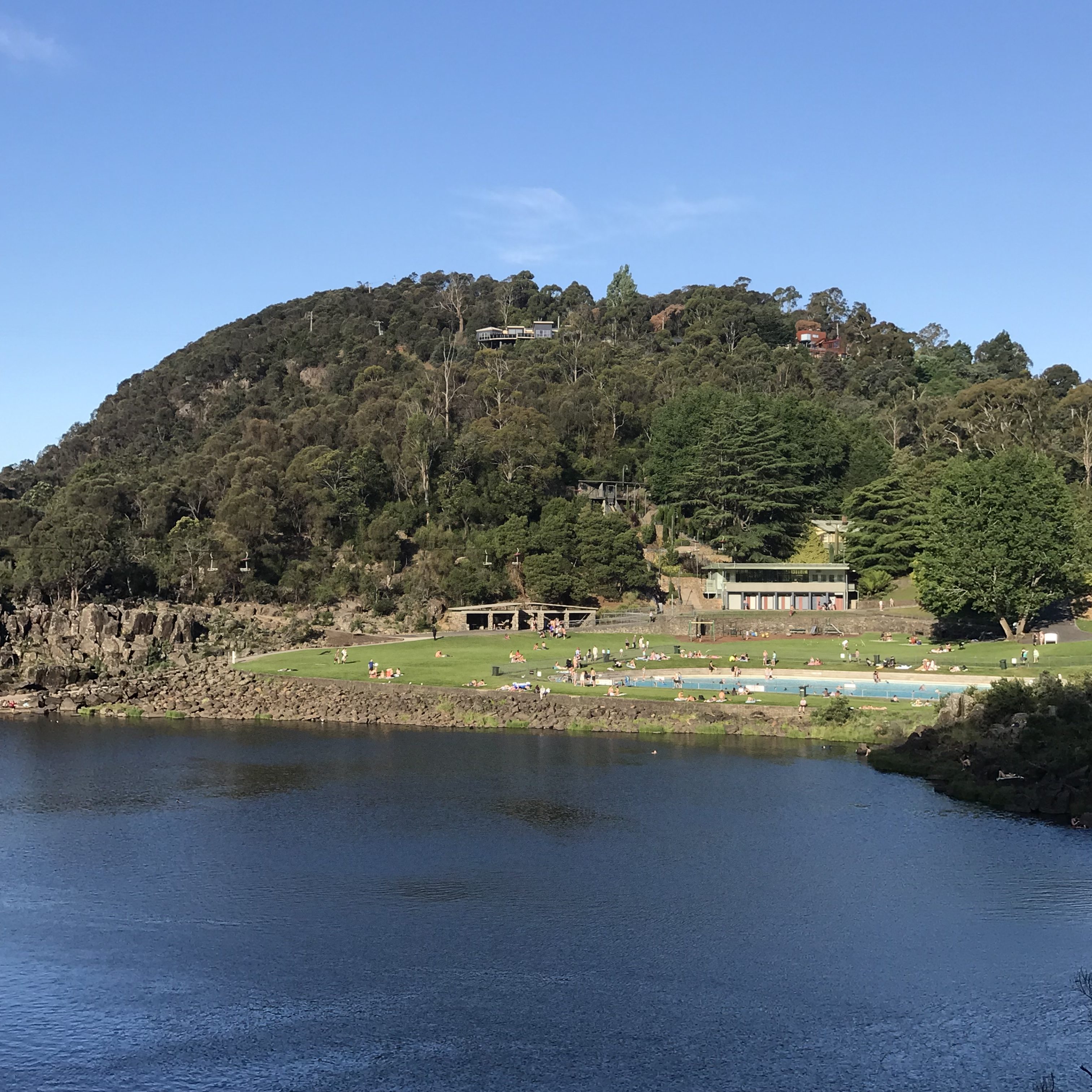 It was after 7.30pm before the kids finally agreed to get out of the water, so we walked into town to grab a quick bite.
By the time we arrived back at our apartment, we were absolutely buggered. It wasn't long before we were all in bed, as we had a full day of adventure planned for the following day.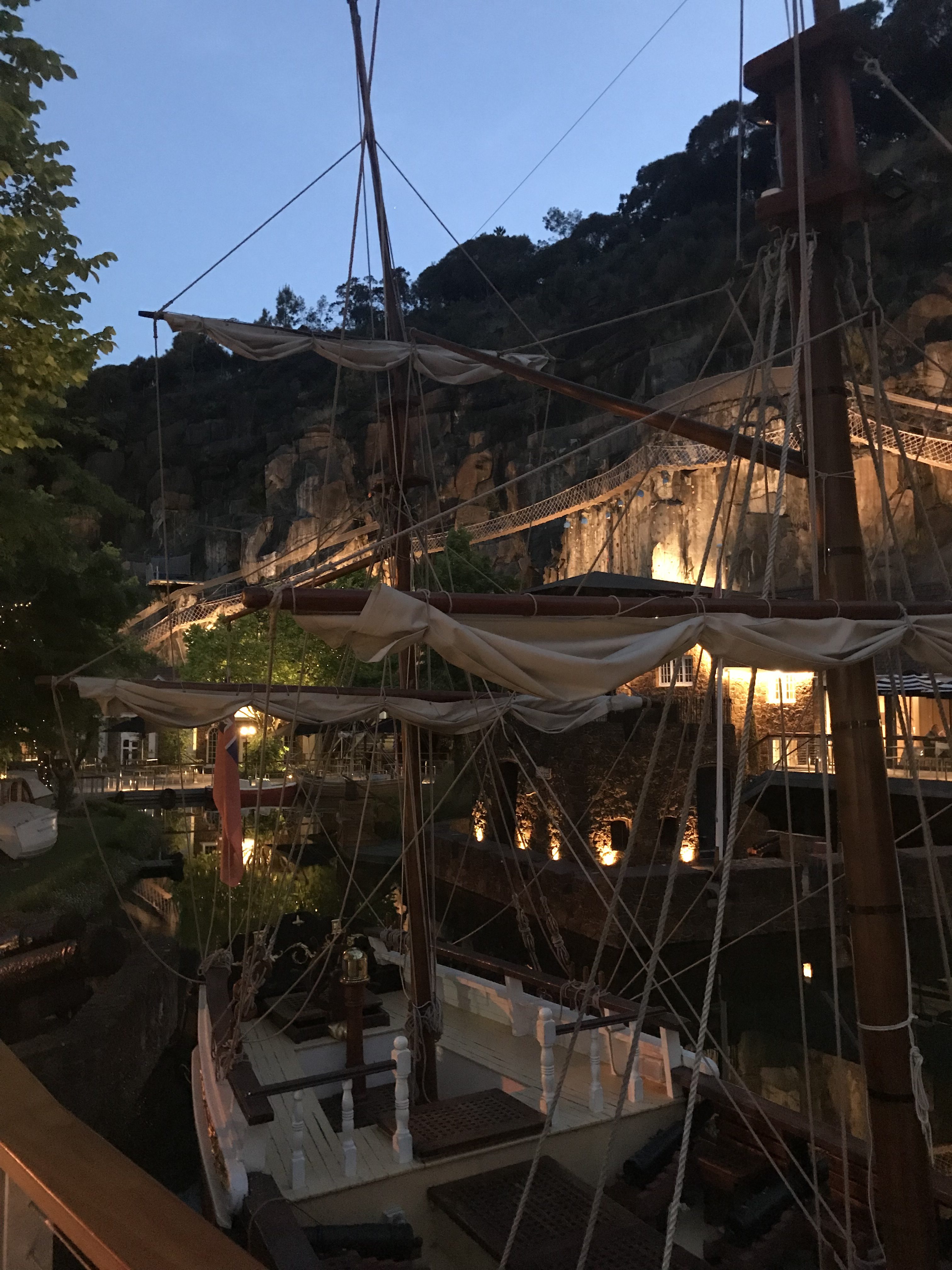 The next morning, it was back to the restaurant for breakfast. Naturally, I couldn't resist the smashed avo, while the kids stuffed themselves on pancakes and hubby tucked in to the eggs benedict.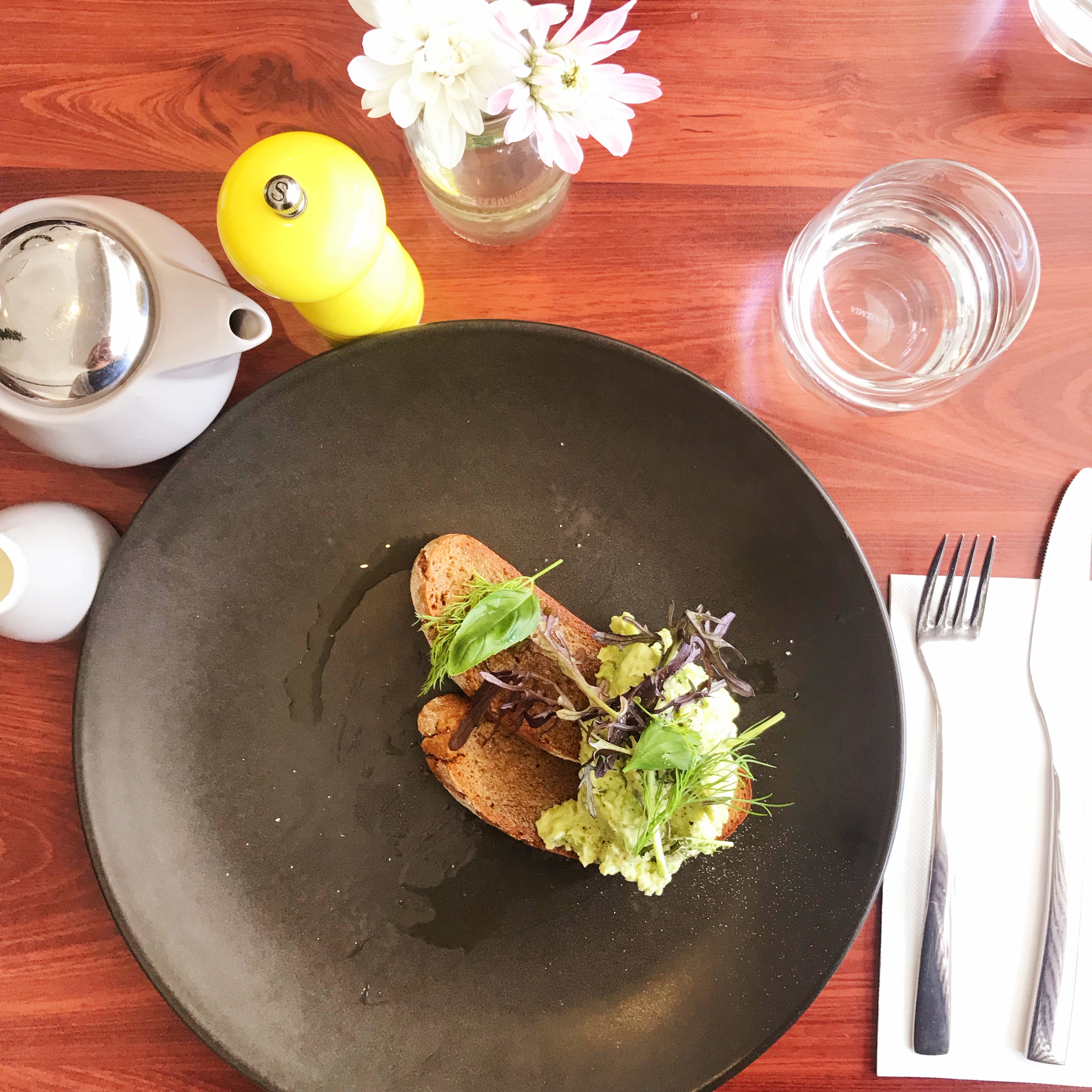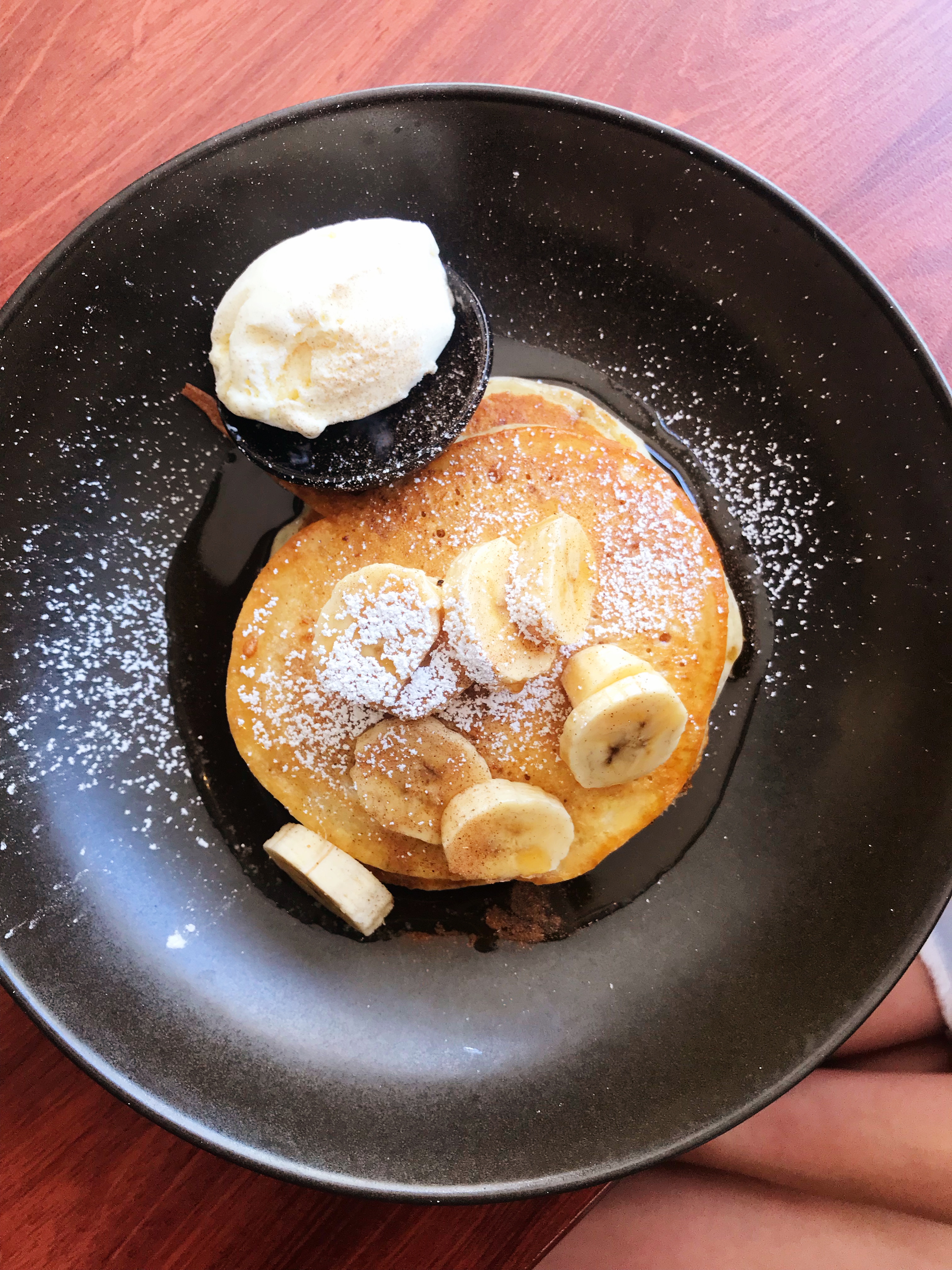 Before I could even finish my cup of tea, I was being dragged out the door by my son, who was desperate to start  panning for gold and gemstones.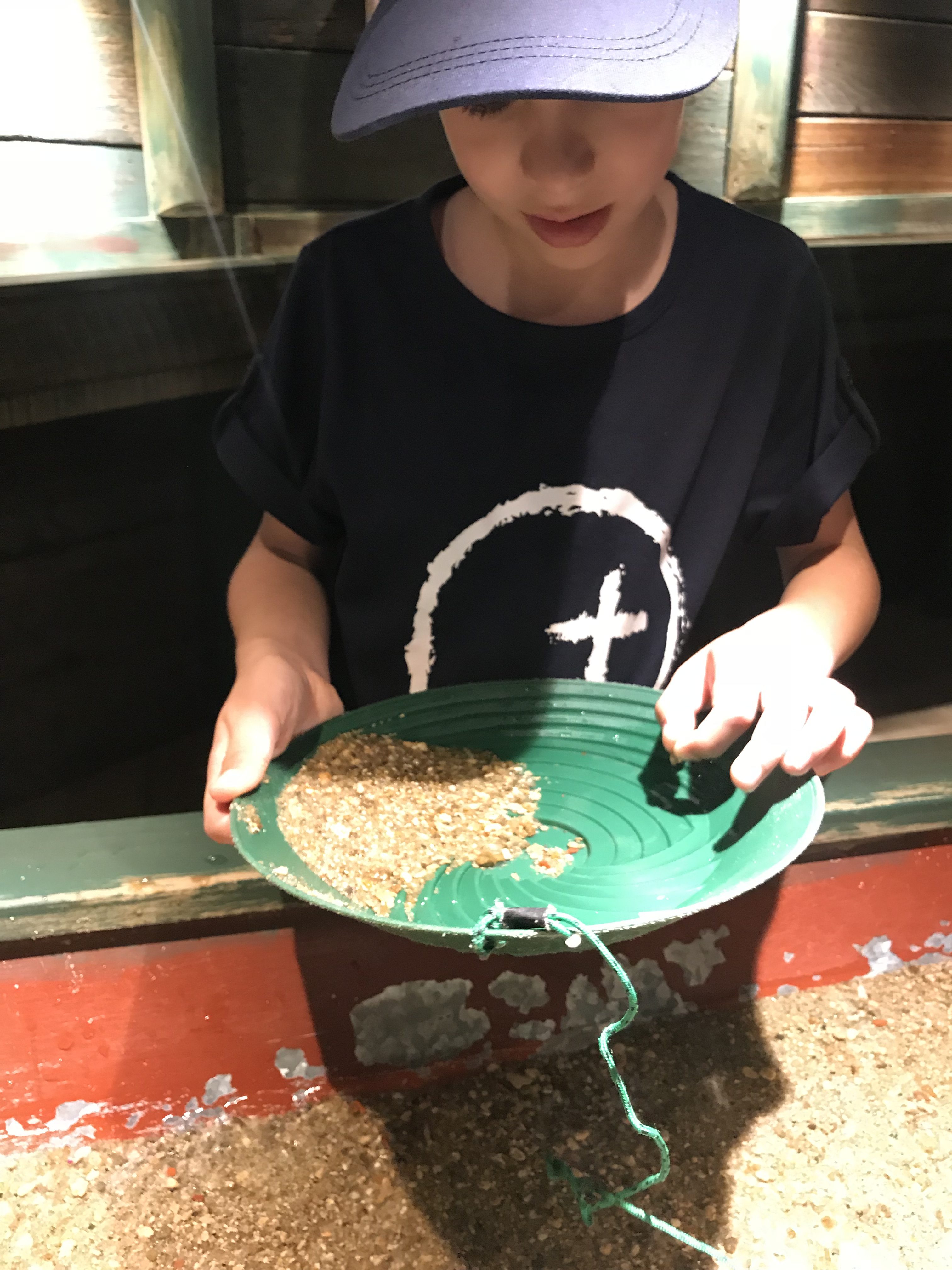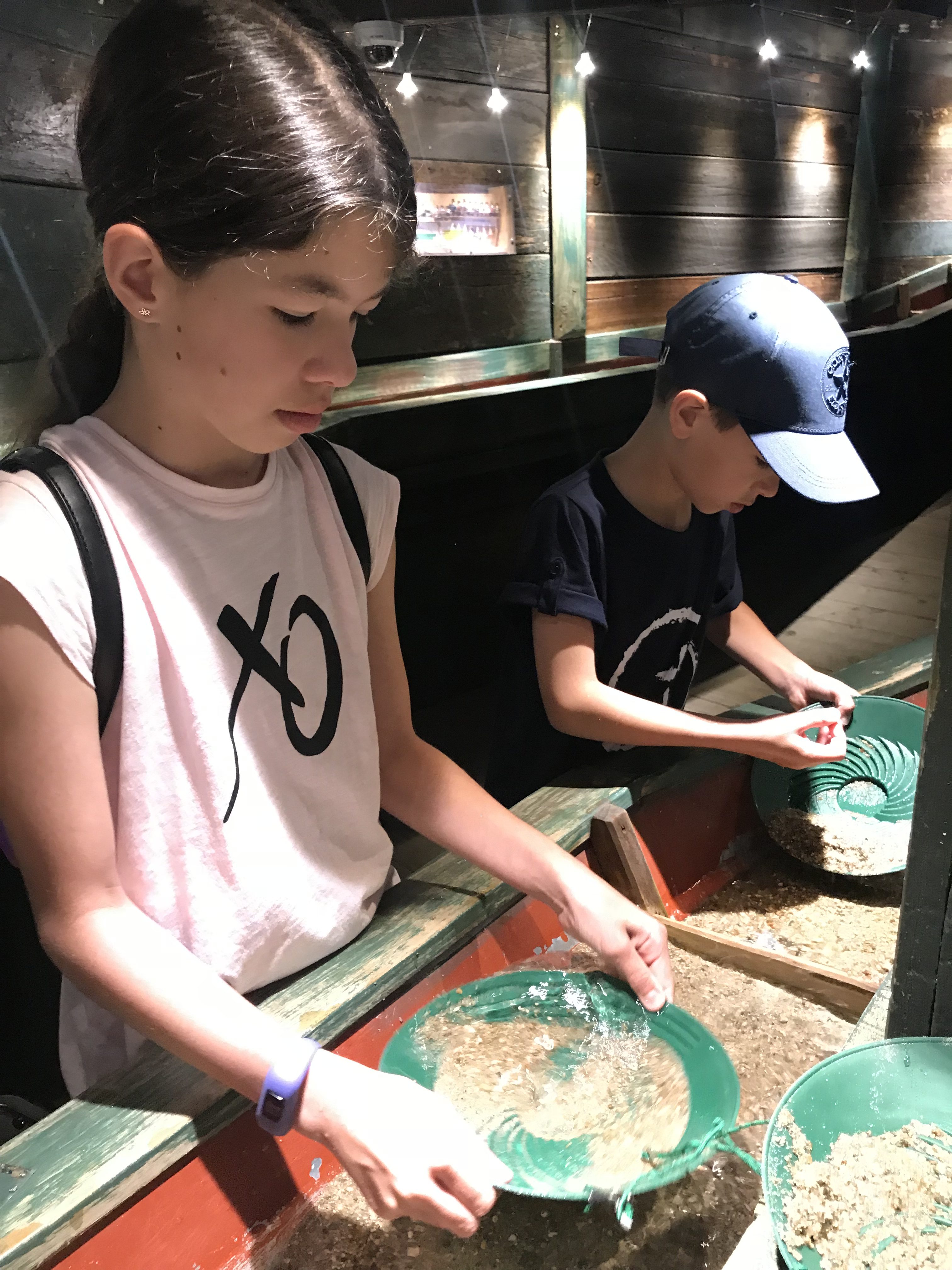 I haven't panned for gold since I was a kid and I'd forgotten how exciting it was to find something – even if it was only a tiny gemstone. My son would have stayed in mine all day if we'd let him. The only way I could convince him to leave, was to promise another quick visit before we left.
After we struck it rich (well, rich in a 7 year olds eyes), it was time for outdoor rock climbing.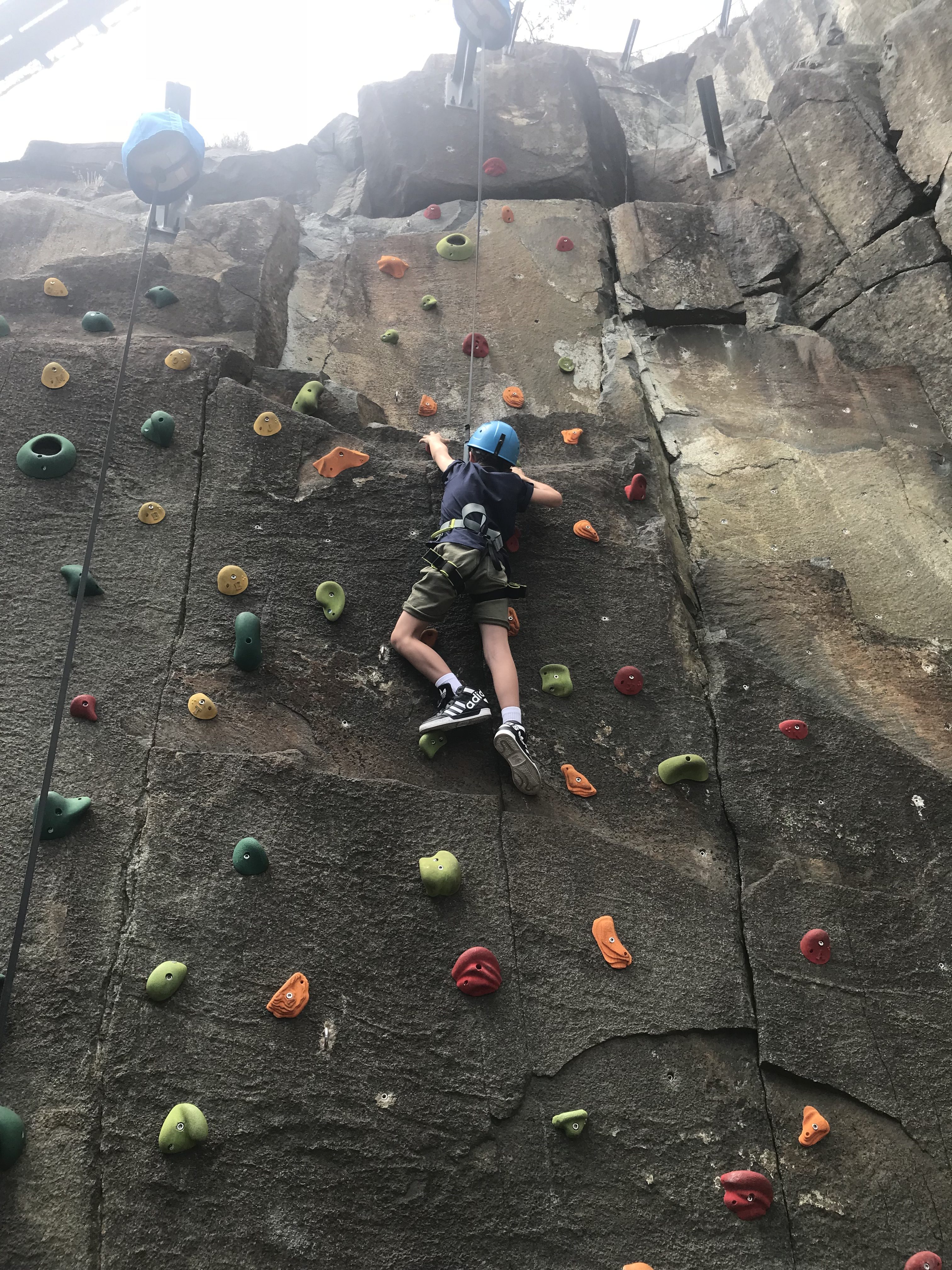 Unfortunately, my dodgy body (knees, pelvis, back and shoulder) doesn't enable me to rock climb but hubby and the kids had an absolute ball. The kids have only done indoor rock climbing before and they loved the challenge of climbing these taller walls. They all did so well, considering it was already 30+ degrees and the heat was just radiating of the dark rock face.
Once they'd worked up an appetite, we headed to the recently opened Brady's Tavern for lunch.
The tavern is also located with Penny Royal Adventures and offers a little more of a casual dining experience with light meals and wood fired pizzas on the menu.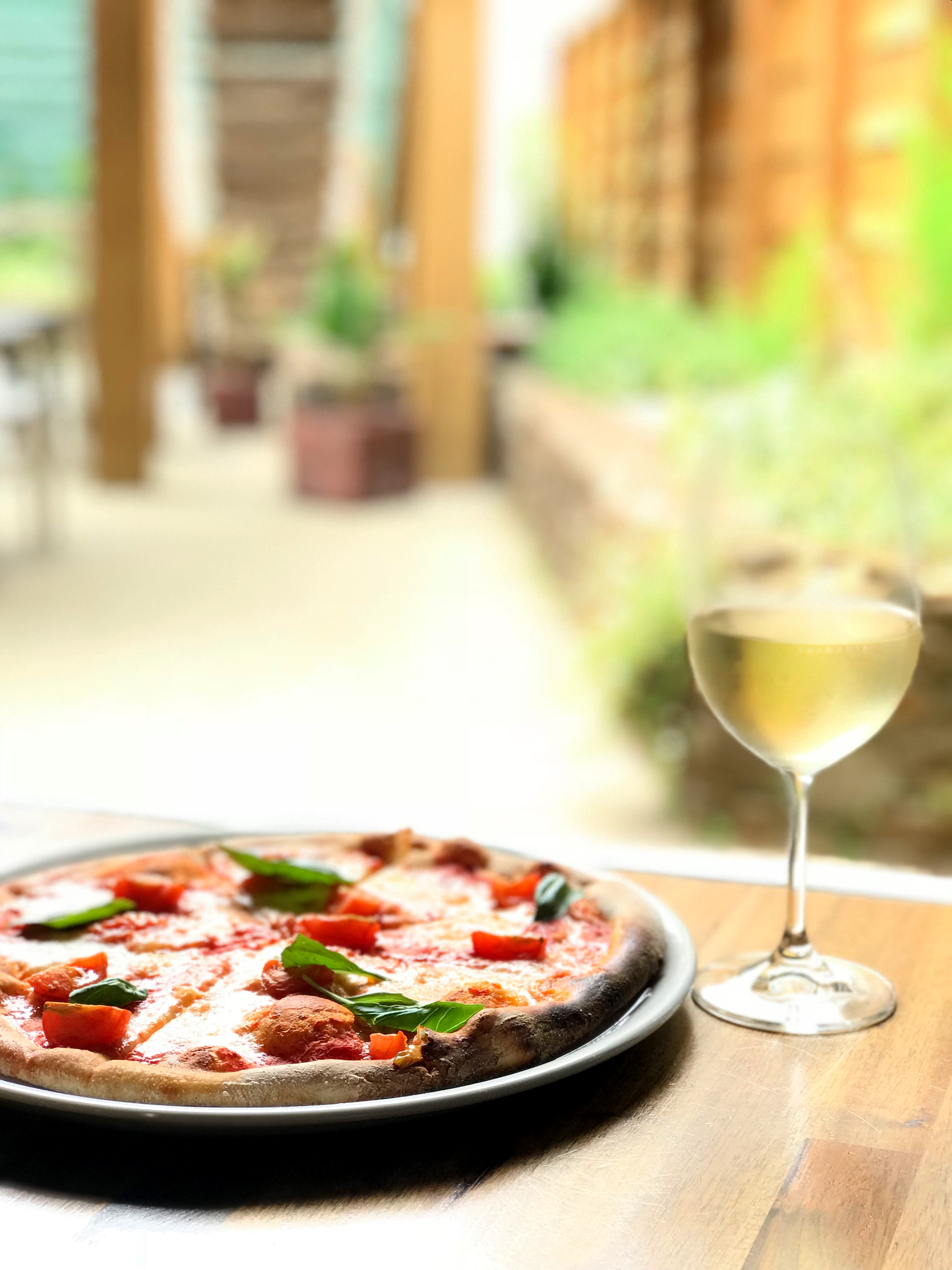 Miss fussy was so impressed with the pizza that she declared it was one of her favourite meals ever! Truth be told, the nutella pizza was pretty bloody amazing too AND I don't even like nutella – well, at least I think I don't LOL.
After lunch the kids and I checked out the bare foot walk, an adventure trail of textures and obstacles experienced under your bare feet. It felt so good to dip our feet in to some cool water.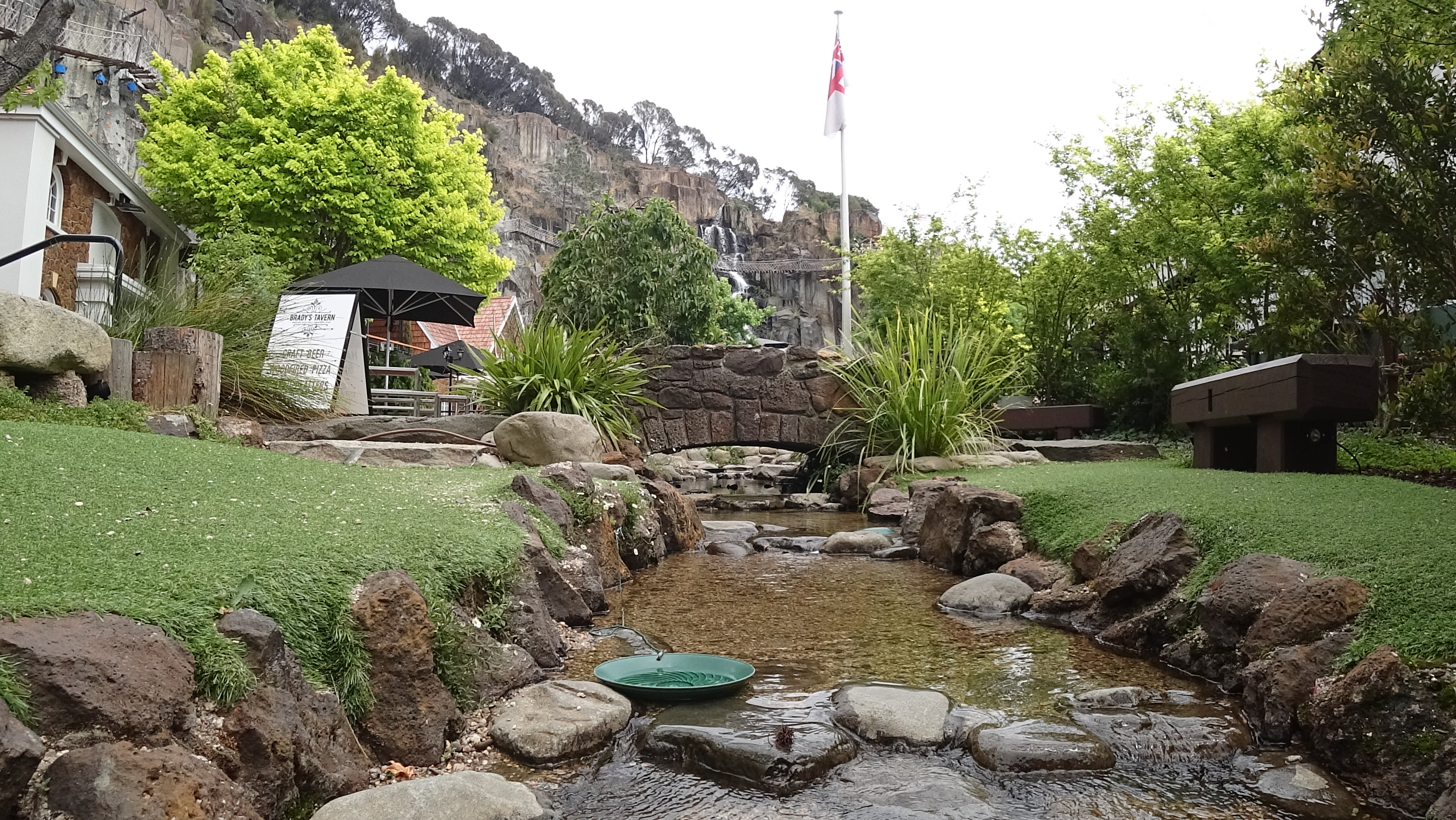 Now we were ready for the cliff walk, and we weren't disappointed when we saw the ah-maz-ing views of Launceston. The rope suspension bridges soon had us all doing our best Indiana Jones impressions. Thankfully there were no sword wielding bad guys to deal with.
A great way to view Penny Royal is by flying through the air on a zipline. My apologies to anyone in the Launceston area who may have experienced damage to their ear drums, as a result of my screaming. It was so scary and exhilarating at the same time.
Our next stop was the 20m high cliff jump. Not sure what got my heart pumping more – me taking my first step from the platform or watching from below as my kids jumped.
Just between us – I may or may not have told my husband to go jump off a cliff once or twice during our 18 years together and I couldn't believe that he actually listened and did what I asked for once LOL.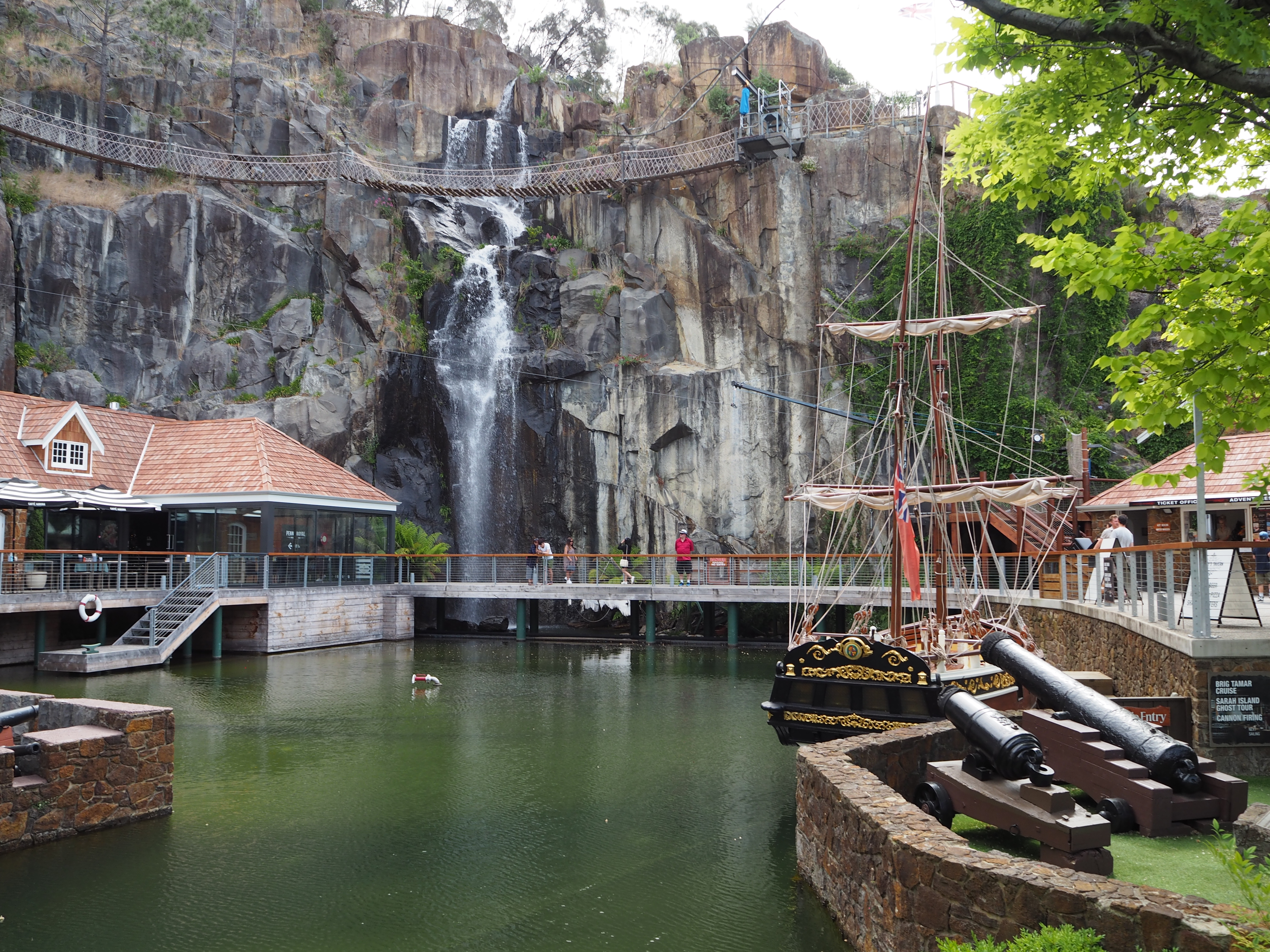 Our last adventure for the day was the Dark Ride, an undergorund adventure that immerses voyagers in the daring escapades of notorious bushranger Matthew Brady in 1825.
After all of these activities and a fun filled day, we made one last stop for icecream before we headed to the airport.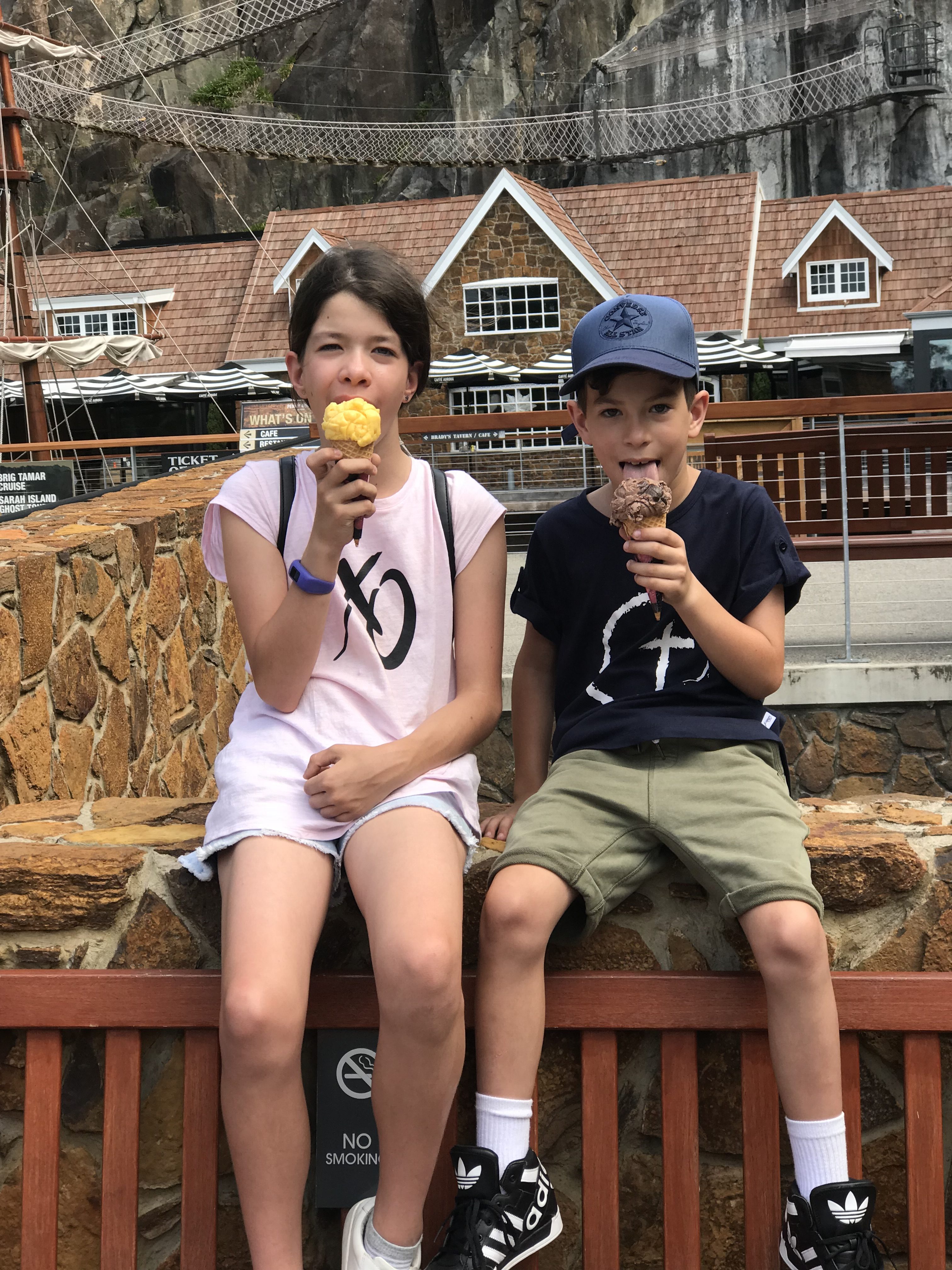 Next time you're heading to Tasmania, I highly recommend you visit Penny Royal, my family and I had so much fun (and food) during our two day visit and my kids are still talking about how much they loved it – weeks after we have returned.
We're already planning a return to Tassie and another visit to Penny Royal is on our list.
Thank you to everyone at Penny Royal Adventures for your hospitality, we have returned to Melbourne with memories that will last a lifetime.