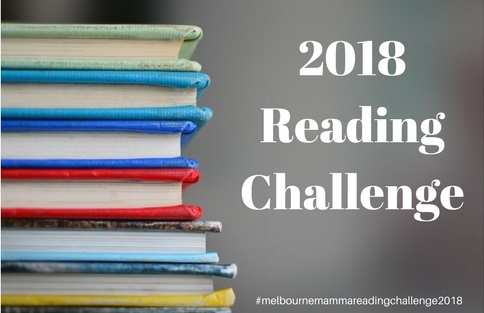 Calling all book lovers! I'm setting myself a 2019 reading challenge and I'd love for you to join me.
Now, before we get started, I have a confession to make. I set myself this same challenge last year and I did not complete it. In fact, I did not even come close to completing it. My migraines were a little out of control last year and I started a new job (not great excuses, I know), so I only read six books all year and only three of them met the challenge criteria.
However, I recently started a book club – my first ever – and it has really rekindled my love of reading and the importance of making time to do the things I love.
I know what it's like to be a busy mum (ie not have much time for reading), so I'll only include 12 books in the challenge. However, I'll include an additional six books for those of you who will have no problem smashing through 12 books in one year.
I used to be an avid reader and would easily read one book straight after another but now that I am a chronic migraine sufferer, I find it hard to read as often as I would like to.
I can't wait to get started on this challenge though, and hopefully find some new favourites that I just can't put down.
Must reads
A book that's published in 201
A book with your favourite colour in the title
A book that was published in the year you were born
A book you read more than 20 years ago
A book that's becoming a movie in 2018
A book set in Australia
A book about something you love
A book about an inspirational woman
A classic book that you have not read before
An espionage thriller
A bestseller from 2017
A book borrowed from a friend
Extras
A book with a character that has the same name as you
A book you bought from a secondhand book shop
A book you received as a gift
The first book in a series you haven't read before
A book with a title that catches your eye
A book based on a true story
Let me know if you're joining me in the comments below (put your book titles in the comment section NOT the URL field) and feel free to come back and list the books you read throughout the year and let me know if you enjoyed them or not.
Keep an eye out for the books I'm reading on social media #melbournemammareadingchallenge2018