On the weekend, my family and I were invited to experience "Eureka VERTIGO" – a brand new activation at Eureka Skydeck.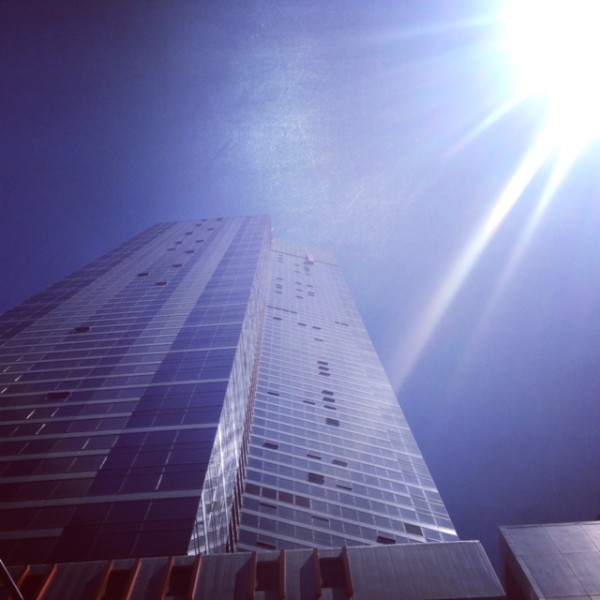 Eureka Skydeck's latest green screen installation, Eureka VERTIGO, is a specially constructed set presenting guests with the illusion they've fallen through the Edge and are holding on for dear life – 285 metres above the ground!
VERTIGO lets you envisage what it's like for the Edge glass to smash beneath your feet, lose balance and fall or hang from 88 stories above the streets of Melbourne.
We've been up the Eureka Tower a couple of times already and I never get tired of looking at the gorgeous view of my favourite city.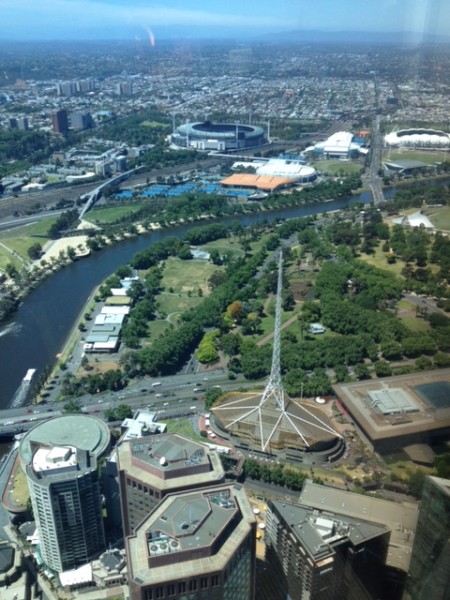 My kids we were convinced that we were actually going to be hanging outside the building but I assured them it would all be 'make believe'.
You can have fun creating and capturing your own unique Eureka VERTIGO photo and we certainly did, when Master 4 dressed up as Superman and flew to our rescue.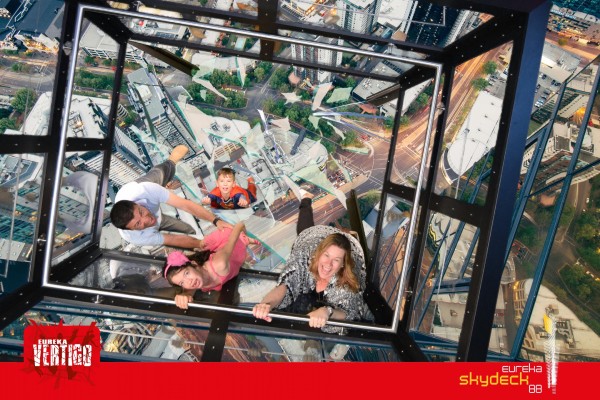 Lucky Superman came to save us, because I'm not sure how much longer my husband was going to be able to hold on to our daughter's legs! LOL
When you take part in Eureka VERTIGO will receive a photo of yourself hanging from the Edge at Eureka Skydeck over the streets of Melbourne.  You'll also receive a digital copy to download, which you can share on Facebook, Twitter and Instagram. The Eureka VERTIGO experience costs $12.00. Entry to the Skydeck is not included, so you will need to purchase tickets to go up to the top.
About Eureka Skydeck
Eureka Skydeck is the highest public vantage point in the Southern Hemisphere. Located on the 88th floor of Eureka Tower, the observation deck provides patrons with 360 degree floor-to-ceiling views of Melbourne and beyond.
The Edge – The world's only Edge experience is an awe inspiring a 3m by 3m transparent glass cube, which slides out from the building on Level 88, suspending guests above the Melbourne skyline.
For further information about Eureka Skydeck, visit www.eurekaskydeck.com.au.