To me, the September school holidays means one thing – a visit to the Royal Melbourne Show.
My visit yesterday with hubby and kids, was another fun family day out.
It didn't take long for the boys (hubby and Master 4) to find the Ford Smart Drive area and my son was so excited that he got to drive a miniature mustang (my dream car) around the track.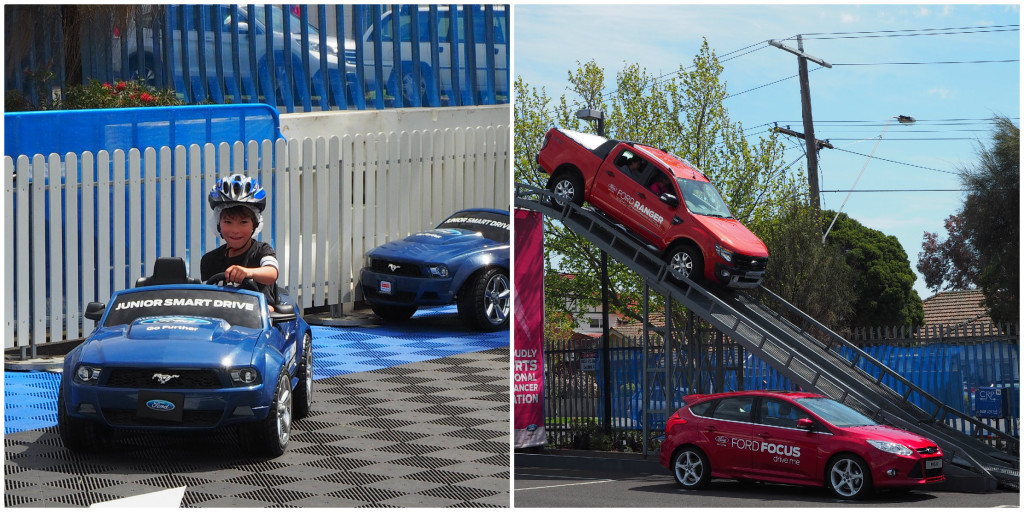 I always like to bring food with us, as I find it helps keep the kids satisified throughout the day without having to keep stopping and lining up or running around trying to find what they want.  The kids and hubby were happy to munch on some rolls I had packed and Master 4 and I shared a plate of dumplings.
As we wandered through the Tastes of Victoria and Woolworths Fresh Food Pavilions, there were plenty of delicious treats for us all to sample and lots of local produce and products to buy.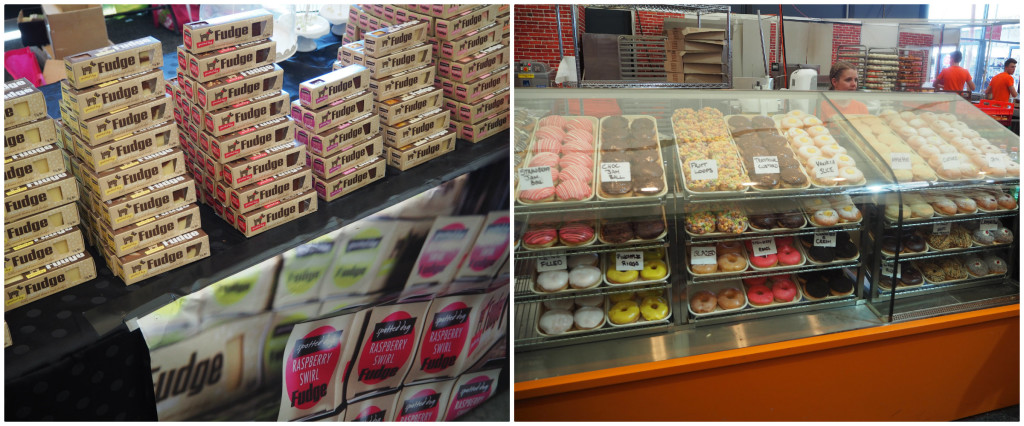 Yes – those are FRUIT LOOP donuts!!! Check out Big Lou's Donuts in Fitzroy for a sugar hit next time you are in the area.
One of the things we love to do most at the show is visit all the animals but as you can see, someone was less than impressed with the smell in the Livestock Pavilion LOL.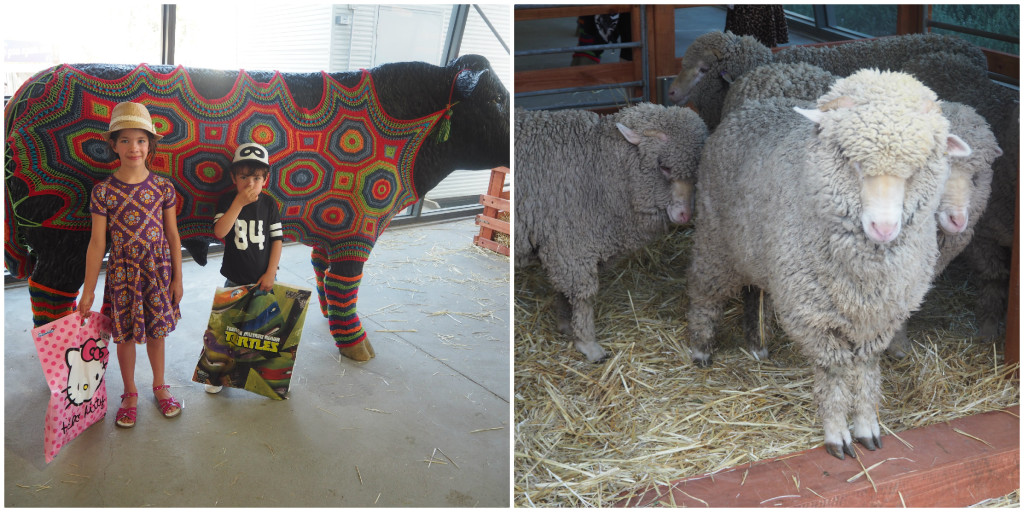 We always leave the showbags until near the end of our visit because I don't want the kids to have to carry them around all day and I like to use them as a reward (ie bribery) for good behaviour on the day. The kids are allowed to choose one showbag each and they share a Bertie Beetle bag as well (to stop them stealing mine).
Miss 6 choose one of the Hello Kitty bags and Master 4 went with the Teenage Mutant Ninja Turtle bag.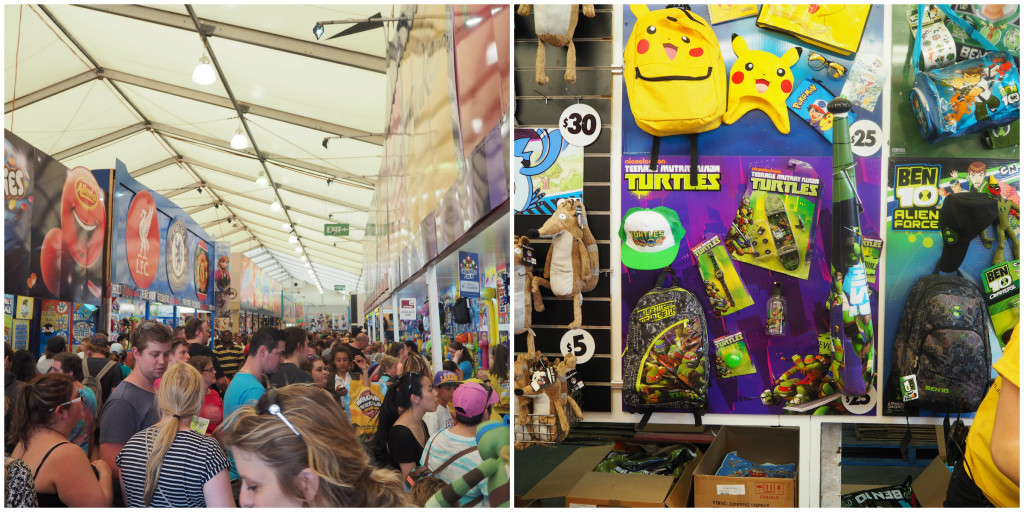 It was really busy inside the showbag building but the line to get in moved pretty quickly and we were in and out of there in about 10-15 mins. If you have a pram it will take you longer.
After 4.5 hours, the kids were knackered and ready to go home.
My number one tip for visiting the show is, SET a budget and stick to it!
Now, this may sound strange coming from a shopaholic like myself, but I've found it is very easy to get carried away with all the fun on the day and spend ALOT more than planned.
I was lucky enough to be gifted tickets from the The Royal Agricultural Society of Victoria and hubby always mangages to score us a free car park, so we didn't have anything to pay before we got in the gate but having just returned from holidays, we were on a very strict budget (ie I left my purse at home – so hubby was controlling all the spending!)
The shows runs until Wednesday (1st October), so you've still got time to get down there and have some fun. For opening hours and further info, visit www.royalshow.com.au.
What are your favourite things to do or see at the show?