Support local stores and grab some fabulous Winter bargains during Melbourne Mamma's one day only FLASH SALE today only.
Save up to 70% off clothing, shoes, toys, decor, accessories, gifts and more!
Online sales will commence at 12.01am and finish at 11.59pm. For bricks and mortar stores, please contact individual stores for opening hours.
Some exclusions may apply, please see below for further details.

Shop Local, Support Small Businesses.


Chocolate Freckles is located in Essendon and well established for almost five years. We have searched high and low to find the most interesting, unique and beautiful products for children to wear and enjoy.  With a wide range of brands including Minti, Littlehorn, Fox and Finch, Paper Wings, Tutu Du Monde, See Kai Run, Hootkid as well as tights, sleepwear and more.
25% OFF WINTER CLOTHING using code FLASHMAMMA*
*Includes Tutu Du Monde. Code must be quoted in store to receive discount.
191 Buckley St, Essendon. Open 10am – 5pm.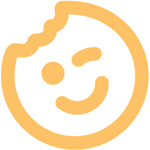 Don't get the WINTER BLUES! Come into
Cookie Kids
for a super one day sale and enjoy 35% off all things NAVY and 25% of all other clothing in store. From toddlers to teens, you'll find discounts on quality dresses, hoodies, pants, PJs, rainwear, socks, shoes and tights. Brands include Oishi-m, Bobux, Claesens, Fox and Finch, Hatley, Hust, Marquise. Visit us in store and keep your kids warm this Winter!
35% OFF NAVY CLOTHING and 25% OFF ALL OTHER CLOTHING using code FLASHMAMMA*
*Code must be quoted in store to receive discount.
253C Richardson St, Middle Park. Open 10am – 5pm.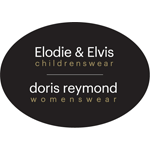 Elodie & Elvis / doris reymond Boutique established in 2002. Designed and made in Melbourne, Elodie & Elvis children and doris reymond women's wear covers everyday wear to special occasion dressing. Known for high quality of make, fabrics, trims and designs that mix tradition with a contemporary twist.  Also on offer at the Fitzroy North Boutique is custom make service. Elodie & Elvis and doris reymond collections are exclusively available online and also in their boutique in Fitzroy North.
*No code needed. Prices as marked.
434 Queens Parade, Fitzroy North. Open 9am – 7pm.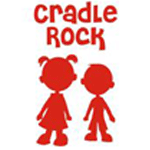 Cradle Rock is a shop front and a online kids clothing and toy store located in Port Melbourne. We sell Australia's best kids labels. Minti, Munster, Little Horn, Rock your Kid, Oobi baby, Sudo, Acorn, Snugglebum.
25% OFF STOREWIDE using code FLASHMAMMA*
*Excludes sale items, Mini Rodini, Feiyue. Not valid with any other offer.
4o Stokes St, Port Melbourne. Open 9am – 5pm.

Mickey House Kids offer a unique blend of designer baby and kids clothes, baby shower gifts, eco-friendly organic babywear and accessories from worldwide labels. We wanted to give you a greater repertoire of choices in choosing quality and unique products from all over the world without the costly price tags. We are also a big  supporter of beautifully handmade products from work-from-home mums like myself.
30% OFF STOREWIDE using code FLASHMAMMA*
*Not to be used in conjunction with any other offer. Excludes already reduced items, preorder items, personalised custom orders, gift vouchers, anions products and gift wrapping service.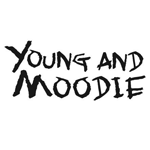 Young & Moodie is an indie, children's wear label born out of collaboration between Australian design team and parents, Narelle Young and Craig Moodie. Our collections are designed to reflect the street art culture of our home city, Melbourne. Clearly made and designed with love, these threads make fabulous gifts and will have everyone asking, "where did you find that?"

 Our up-and coming label offers unique designs with a mischievous twist, just like the little one you're dressing.
50% OFF STOREWIDE using code FLASHMAMMA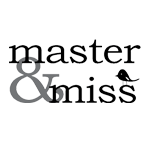 Master and Miss is a boutique label that uses 100% certified organic cotton, the entire range is made in Australia and caters for new borns to size 8, the range includes a great selection of gifts for newborns/ baby showers and comes complete with an eco friendly gift box.
40% OFF STOREWIDE using code FLASHMAMMA*
*Orders over $50 include FREE shipping.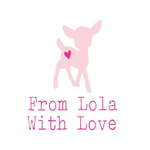 From Lola With Love is a Melbourne based online Children's boutique featuring designer pieces from all over the world. Think Mini & Maximus, Mini Rodini, OmamiMini, Indikidual, Paper Wings, Little Wings, Hootkid, Marloe Jr, Sapling and many more. We love that we are able to showcase a collection of pieces handpicked by us to bring you exciting brands that pay attention to detail whilst still maintaining functionality and durability.
30% OFF STOREWIDE using code FLASHMAMMA*
*Excludes Beau Hudson
Oranges and Lemons Boutique is a fashion filled and  fun online store for kids we stock children's clothing, shoes, decor,  wooden toys and more. We stock stylish labels like Paper Wings, Little wings, Disney kids collective, Walnut kids shoes, toy labels, tiger tribe, Sophie Le Giraffe,  Le toy van, Alimrose and so muh more.  We also stock beautiful designer baby bags for mums by il Tutto.
25% OFF STOREWIDE using code FLASHMAMMA*
*Excludes Gift Vouchers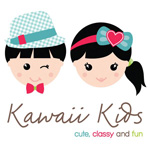 Kawaii Kids for all things quirky, cute and fun. Baby and children's clothing, shoes and accessories with a Korean and Japanese influence along with a handful of boutique labels thrown in.
30% OFF STOREWIDE using code FLASHMAMMA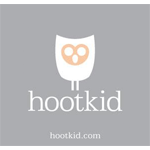 Get your Hoot on! Hootkid – clothing designed to bring "fun " into little peoples lives! Clothing & accessories for babies right thru to boys & girls (size 000 – to size 8)
30% OFF ALL NEW SEASON STOCK using code FLASHMAMMA*
*Excludes already reduced items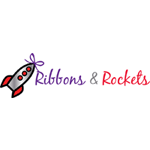 Ribbons & Rockets is an online children's wear boutique well known for stocking a large range of Hatley. Hatley is a Canadian brand that has taken off in Australia due to its great quality and fun designs. Ranging from newborn to size 12 Ribbons & Rockets has something for everyone.
30% OFF ALL SLEEPWEAR using code FLASHMAMMA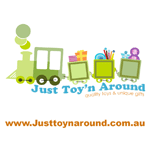 At Just Toy'n Around you can shop online with confidence, knowing that our product range is unique, fun, inspire imagination, educational, practical and quality tested. Just Toy'n Around cater for children from Newborn – 10 years of age and stock over 500+ quality children's wooden toys and gifts from over 50+ brands like, Alimrose Designs, Brio, Djeco, Haba, Hape, Le Toy Van, Tiger Tribe and many more. Just Toy'n Around have a great selection of puzzles, magnetic toys, shape sorters, constructions toys, pretend and imaginative play toys.
25% OFF STOREWIDE using code FLASHMAMMA*

Excludes postage costs and accrual of Rewards Points
At Red Bobble, step into a rainbow inpsired arcade of accessory fun! From the humble beginnings of the super adorable hair bobble, you'll find an assortment of fun for everyday and every little mini in your life. Hand made or hand picked, red bobble will inpsire your colour palette for school days, beach days, party days and in house DIY for rainy days. Don't let the boys miss out, there's some awesome light up watches or dino keychains to rock their world too.
50% OFF STOREWIDE using code FLASHMAMMA*
*To complete your purchase:  Email Red Bobble with a copy of your shopping list, along with the code FLASHMAMMA and they will send you an invoice with the 50% off discounted price.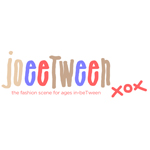 joee tween – The Fashion Scene For Ages In-beTween. Joee tween stock girls and boys clothing in sizes 8-14 from some of the top Australian fashion forward brands such as The Lost Girls by Minkpink, Tahlia by Minihaha, Eve's Sister, St Goliath, Mossimo and Sudo. We also stock a range of swimwear, underwear, shoes, accessories and tween skincare.
Save up to 70% OFF STOREWIDE using code FLASHMAMMA*
*Get up to 70% off when you use code FLASHMAMMA at the checkout to take an additional 10% off already reduced items. Also can be used on full priced items.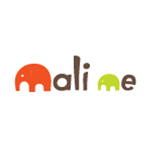 For all the new, fresh and funkiest children's trends from around the globe, Mali Me will have your child's wardrobe full of all the "New Season Must Haves".
25% OFF STOREWIDE using code FLASHMAMMA*
*Excludes timber gift boxes and timber names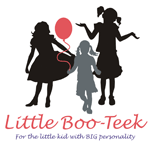 Little Boo-Teek is heaving with a broad range of amazing threads for little boys and girls. Bebe, Hootkid and SOOKIbaby share the limelight with brands like Designer Kidz and Sapling Organic To adorn children's spaces, click through to the Interiors and Decor section, and have a look at the unique personalised art from the very talented Hugs and Inspiration, delightful decals from Petit Collage and innovative yet stylish storage solutions from 3 Sprouts. Brand new to this beautiful online store is the Style My Party section, bringing you stylish and practical party essentials such as invitations to suit every personality, cake bunting and stunning confetti filled balloons.
30%-85% OFF STOREWIDE using code FLASHMAMMA*
*Excludes personalised art, furniture, playhouses and strollers. Includes all sales items.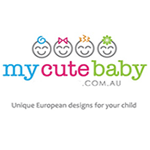 My Cute Baby is an Australian based online shop, dedicated to providing unique, colourful and QUALITY European baby and children's fashion at an affordable price to moms and dads. Quality is our aim so it can be worn for ever and ever, from sibling to sibling. Clothes are carefully chosen for their quality, they are unique and colourful, as these are some of the key ingredients you find in your child. Our labels are : Lily Balou, Retro-Rock-and-Robots, Ej Sikke Lei, Albababy, Smafolk, Lofff, Nosh Organics.
*No code needed. Prices as marked.