Earlier this year when my blender broke, I got sucked in to buying a NutriBullet from an infomercial on TV – these things happen when you're a (shopaholic) insomniac who watches tv at all hours of the night.
So, last week I finally opened the box to check it out.
I've been hearing lots of hype about green smoothies so I decided to find out what all the fuss was about. Now, I'm a vegetarian so I obviously eat a massive range of fruits and vegetables but even I have to admit that the thought of mixing green vegetables with some of my fav fruits and then drinking them, sounded a little blah.
I recently met Jada from Simple Green Smoothies and was so motivated by her passion and love of green smoothies, that I just had to try one of her recipes first. I've been (literally) drooling over her instagram pics for the past few weeks, so I know that she is a green smoothie expert (aka Rawkstar).
I found a recipe that looked good and then set about convincing the kids it would be yummy (even though it had spinach in it) – cue screwed up noses! I must admit, I was a little hesitant about having the first taste but it smelled good, so I thought "what the hell".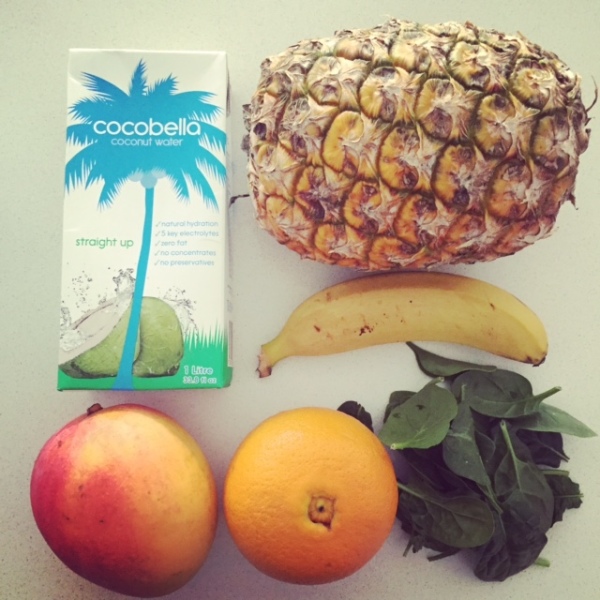 OMG!!! I couldn't get over how delicious it was. The kids could see that I really liked it, so they reluctantly agreed to try it too. You should have seen their faces after that first sip – they LOVED it. They'd emptied their glasses before I could say "I told you so".
At this stage, hubby wandered in to the kitchen to see what all the fuss was about. After screwing up his nose at the green concoction on the bench (obviously that's where the kids get it from), he proceeded to taste and then skol the rest of it. There went my lunch!
Before I knew it, Master 5 was in tears because there was no more smoothie left and Miss 7 was rummaging through the fridge looking for the ingredients to make more. The second batch was consumed as quickly as the first and the four of us declared we were green smoothie lovers.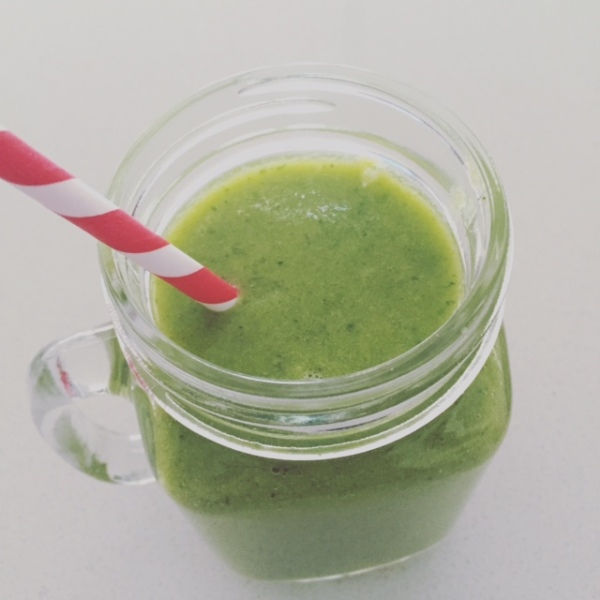 On Sunday, we decided to make more of the same smoothie and this time, Miss 7 ended up in tears when told there was no more. If you had told me a few days ago that my kids would have been crying over green smoothies, I would have thought it was because I was forcing them to drink one not because they loved them so much they were crying for more.
Now that I see what all the fuss is about, I will be jumping on board the green smoothie bandwagon. I'll let you know if I find anymore delicious recipes along the way.
In the meantime, here is the Simple Green Smoothies 'Hawaiian Breeze" recipe we love:
HAWAIIAN BREEZE | serves two
2 cups fresh spinach
1 cup coconut water, unsweetened
1 orange, peeled
1 cup pineapple
1 cup mango
1 banana
For more yummy recipes, visit simplegreensmoothies.com.
Do you have any yummy green smoothie recipes to share?