Have you been into Target and seen their latest range of kid's fashion.
I took my little man in to grab some new gear for winter and I'm loving all the colour I see.
My son has just turned 3 and he is already particular about what he wears – I blame his father 😉
He rarely leaves home without his fedora and generally insists on picking out what he is wearing each day, so I decided to throw caution to the wind and let him pick out his own clothes on our visit to Target. (I was so tempted to deck him out in all Collingwood gear and just say he chose it himself but I knew my husband would probably file for divorce if I did that LOL).
My son loves wearing colour, so it was no surprise that he headed straight for the coloured denim jeans. He grabbed these ones straight away ($18) and  told me that we'll get the red ones next time.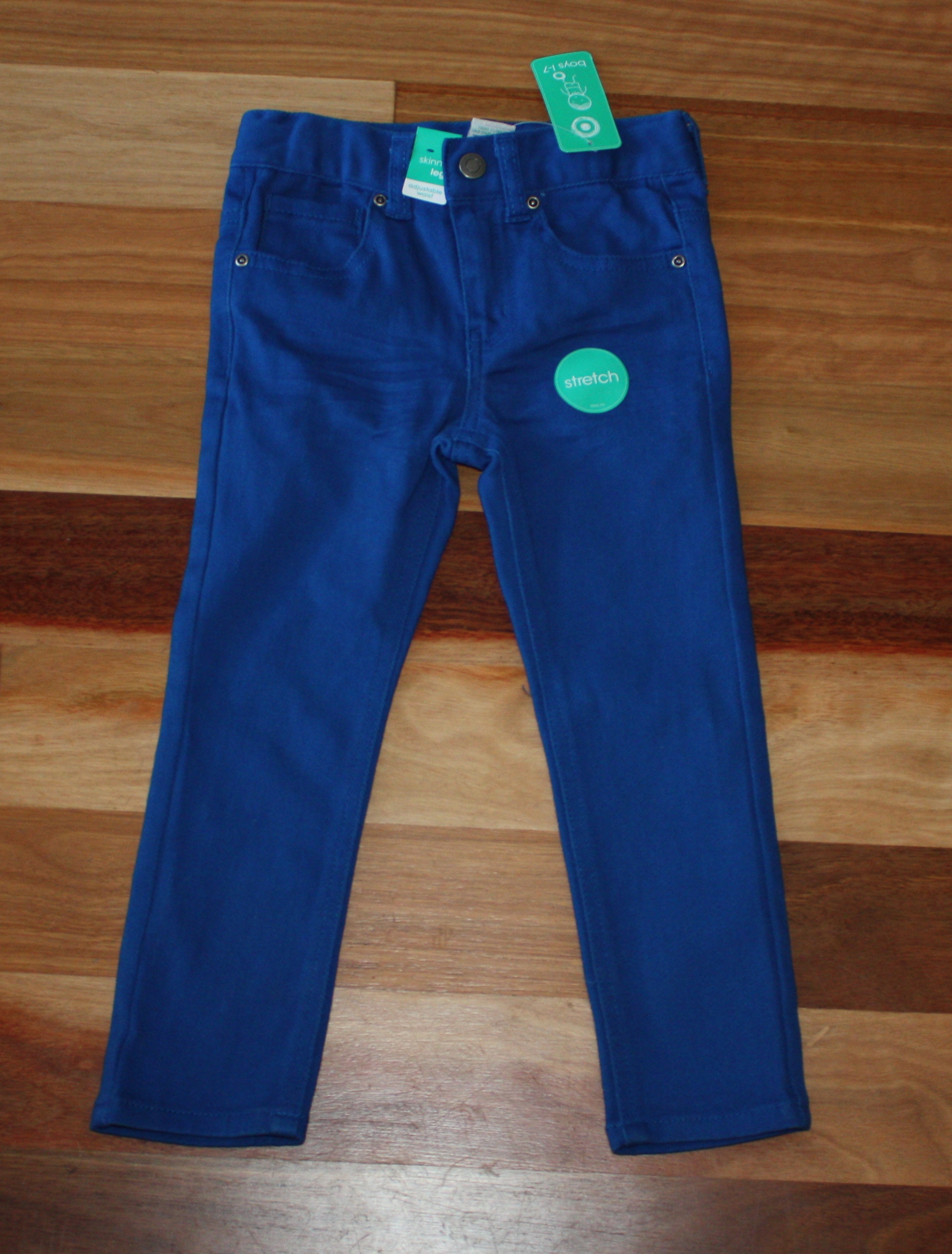 Next stop was some long sleeve tees. There were quite a few designs to choose from but he loved these ones with a dinosaur and the "funny little man". They were only $5 each and will be perfect for kinder.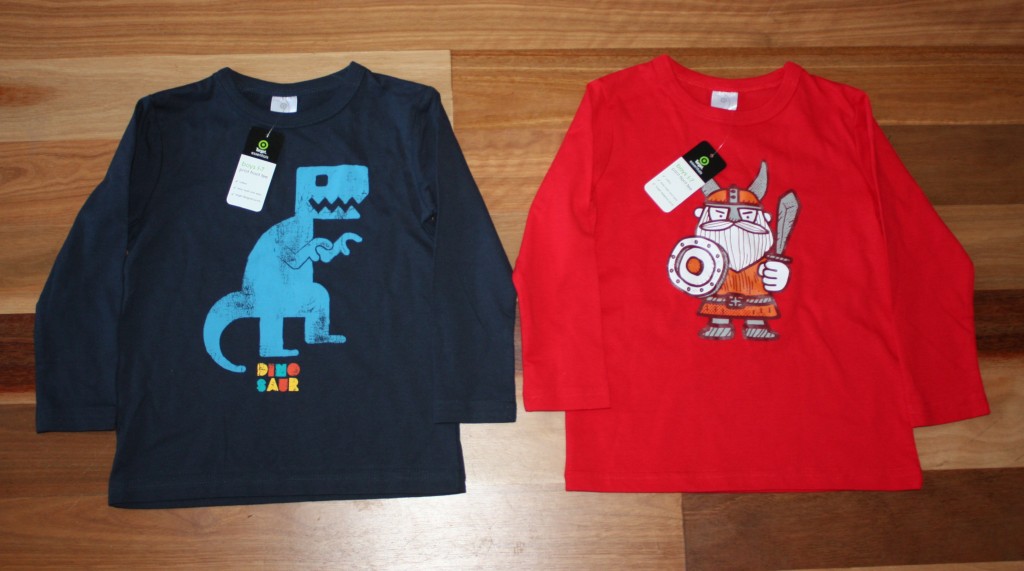 Yes, that's right – they were only $5!
According to my son, orange is THE colour at the moment, so when he spotted this orange hoodie, I knew he wasn't going to leave without it.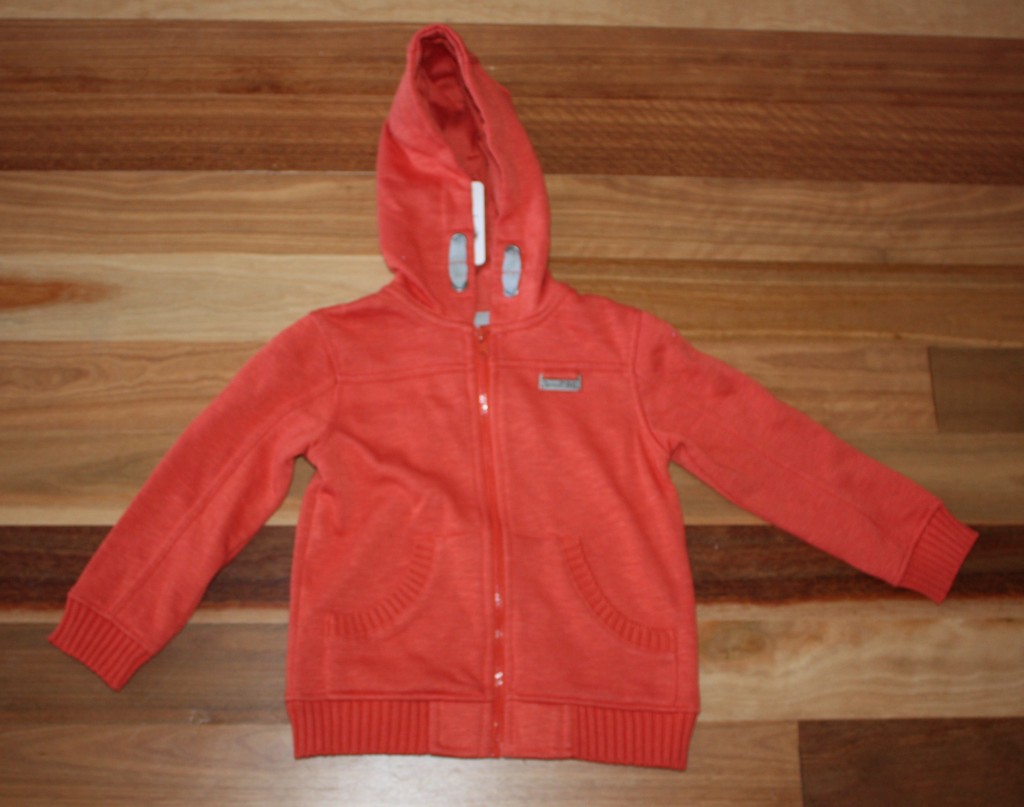 It's a nice fleecy lined jacket with a hood and pockets (essential for all the bits & pieces that boys pickup throughout the day). This one was only $20 and also comes in navy.
And the fact that we got all this for less than $50, is fabulous!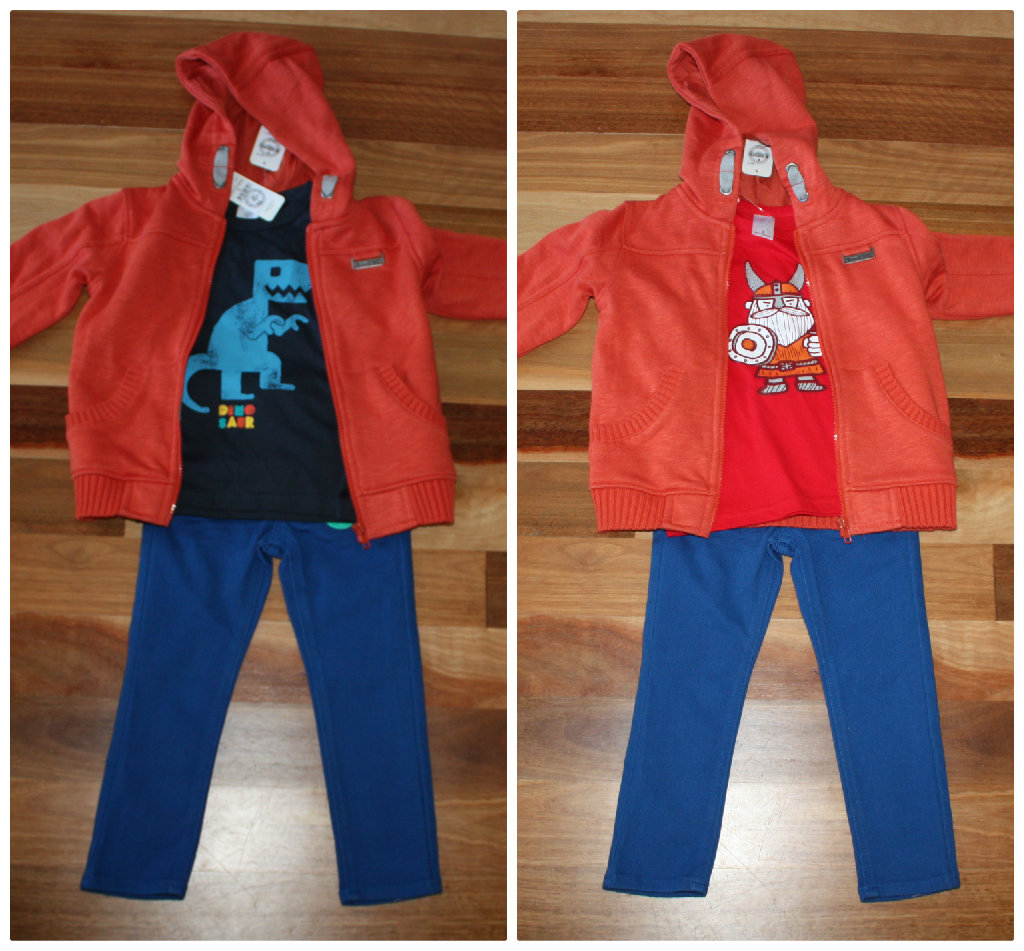 As soon as we got home, he insisted on trying on his new clothes.
I think he picked some pretty cool gear, don't you? (excuse the serious face, he wasn't happy that I told him to stand still so I could take a picture)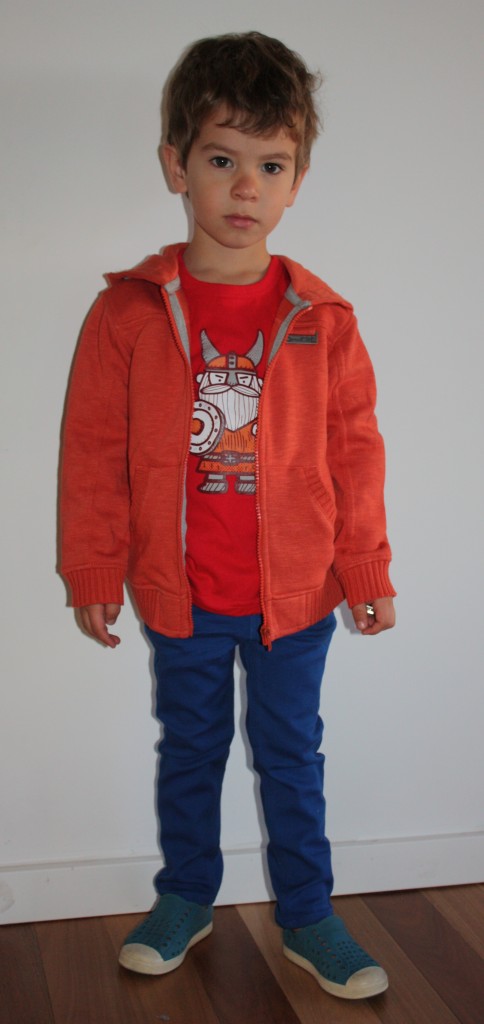 Win a $40 Target Gift Card!
If you would like to grab some kid's clothing or shoes from Target for your little ones make sure you enter my latest giveaway.
All you need to do to enter is leave a comment below with an answer to the following question "What items from Target would you love to buy for your little one(s)?". (Visit the online store for a look at what's available)
Giveaway starts Tuesday, 26 March 2013 and ends 10pm AEST Tuesday 2 April 2013. Winners will be randomly selected via random.org. The winner will be announced on this blog and contacted by email. This promotion is in no way sponsored, endorsed or administered by, or associated with, Facebook. Entry is open to Australian residents only.