I recently spent a week zipping around Melbourne in a Mitsubishi Mirage Sedan courtesy of Mitsubishi Motors Australia.
The first thing about the Mirage that caught my eye, was the colour – "cyber blue". Yeah, I know it's kinda superficial but let's face it, when you're looking for a new car, isn't colour one of the first things you choose.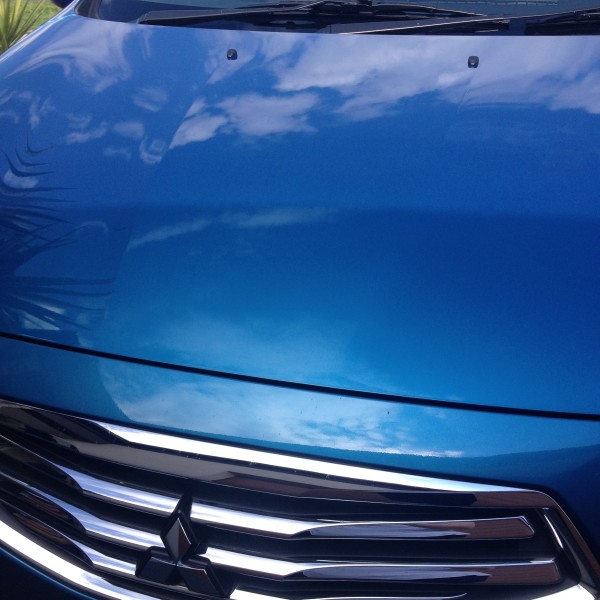 The Mirage Sedan has been described by CarsGuide as "The best sedan money can buy – for this amount of money." and is competitively priced within the light car segment ranging from $15,990 to $19,485 drive away. Running costs are economical thanks to its 'best in class' fuel economy of 4.9l/100km.
I drove this car for one week, including a couple of trips to and from work, the city, and various outings during the school holidays and I used just over 1/4 of a tank. In my current car, I would have gone through nearly 3/4 of a tank doing the same trips! This car is VERY fuel economical.
I've never owned a sedan before so I was pleasantly surprised by the amount of boot space this small car has. Definitely enough room for a pram and/or lots of shopping (yay!). At 450 litres, it's only slightly smaller than a large family sedan boot.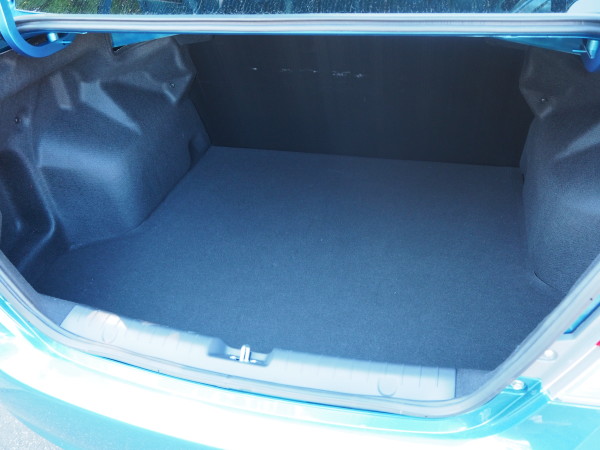 The Mirage came with Bluetooth, which I found very straight forward to setup. Voice and audio controls are all within easy reach on the steering wheel.
My favourite feature was the keyless entry and one touch start. It was so nice not to have to be fumbling around in my bag (ie the black hole) whenever I needed to open the door. This also came in handy when carrying bags of shopping that I didn't want to put on the wet footpath. The kids thought the car was 'magic' because I could start it by pushing a button and not using a key.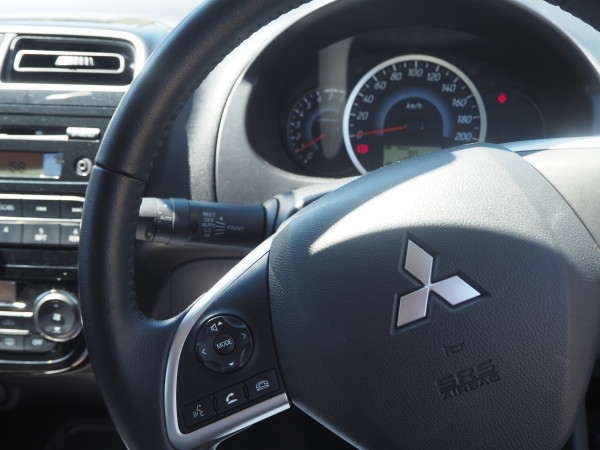 The only thing that was missing was cruise control, which I use on a regular basis but I do believe that may be coming in future models. Thankfully I managed to avoid speeding around town.
This Mirage also doesn't come with rear sensors (they're an optional accessory) but I don't have them in my current car, so that was no issue for me. In fact, my husband has them in his car and I don't actually use them in there either.
For me, safety is THE most important thing when picking a new car and after surviving a really bad accident years ago, I am always anxious on the road. Thankfully, the Mirage comes with a 5 star ANCAP safety rating, so I was put at ease knowing that this car would offer me great protection (if needed).
The brand new Mirage sedan is the compact sedan your family has been waiting for. It is affordable and fun to drive, with great manoeuvrability, 'best in class' fuel efficiency and seating for five adults. The Mirage sedan provides outstanding value for money without compromising on standard features, latest technology and safety. The Mirage sedan is equipped with a choice of three tether anchorage points and two Isofix hooks and will let you fit two child seats easily.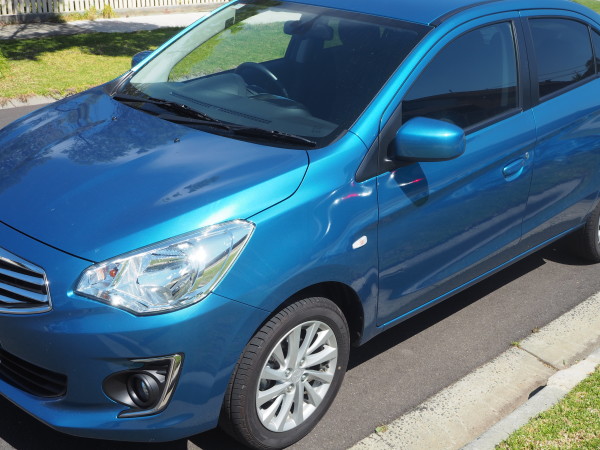 The Mirage sedan is designed for families looking for affordability and value for money without compromising on standard features, latest technology, safety and space. For more information visit the Mirage sedan showroom HERE.