I was recently sent some Belly Art Baby Imprint Kits to review.
Baby Imprint Kits create a lasting impression of your child's hand or feet using this special impression material. The Belly Art Imprint kit is like no other – it's not plaster or clay so there is no baking or mixing. It's so easy to use, baby safe and mess free!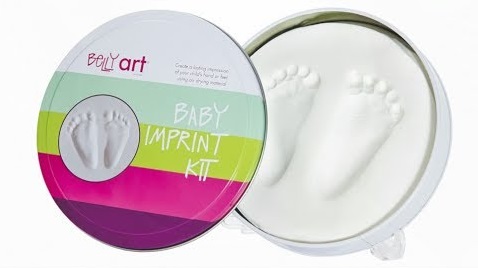 Who better to help me out with the review than two lovely mammas and their little ones. Here's what they had to say…..
Suzie & Finn (11 months)
When the kit arrived, Finn was eager to get it open and make a print.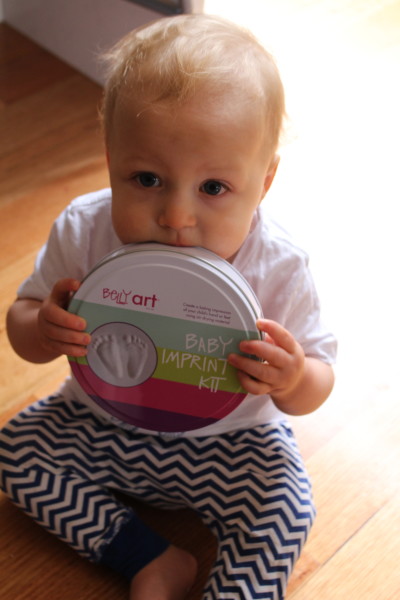 It looked easy enough to use but I got a girlfriend to help me on the day because Finn is a bit of a wriggler, so wasn't sure if I could do it by myself.
The white mixture was a bit difficult to remove from the packet because it was sticking to the plastic but once we got it out and starting to knead it, it was not sticky at all.
After kneading for a couple of minutes, we rolled it out on my stone benchtop using a wooden rolling pin.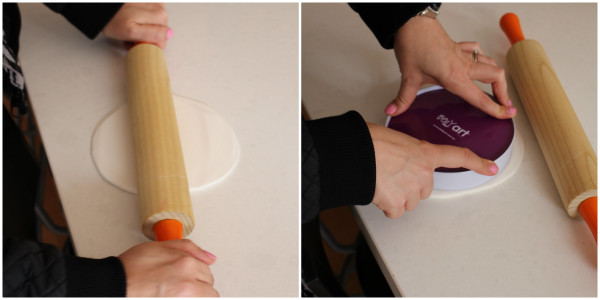 To make it big enought to fit in the tin, we had to roll it to about 5mm thick. Once we had cut out the circle using the tin. I got my girlfriend to hold the tin still while I placed Finn's hand in the white mixture.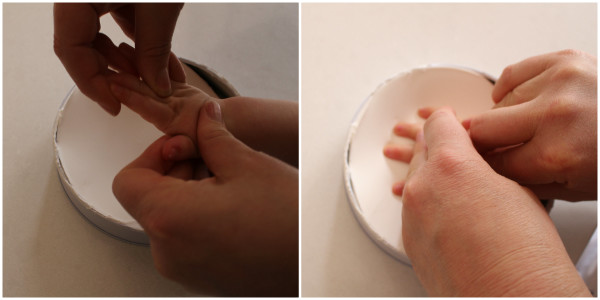 After holding it there and pressing down for a few seconds, I removed his hand and had a perfect print. I then used a pin to write his name.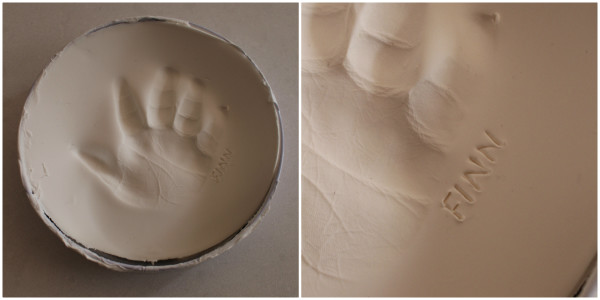 I can't wait to put it on display in Finn's room.
Jane & Eva (2 weeks)
Hubby and I were excited to try this product for our daughter and make her first foot prints.
We found the white stuff a little hard to get out of the plastic bag, but once we started to knead it, it was ok.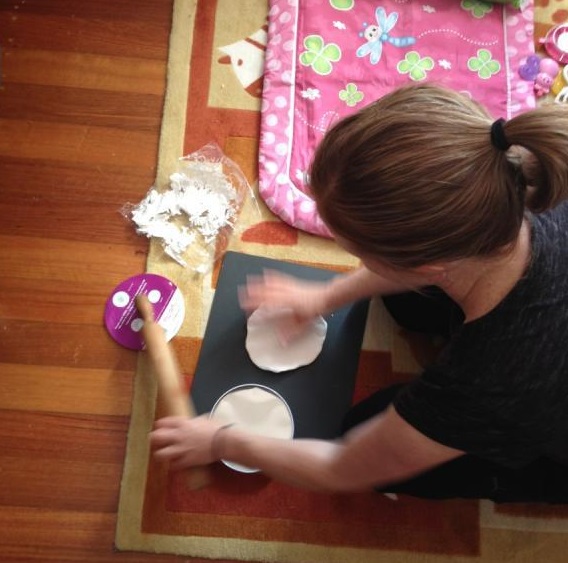 We loved that if we didn't get it right the first (or second) time, we could re roll it and try again. It took us a couple of attempts to get it right.

Neither of us are very crafty but we found the product easy to use and were very happy with the finished product 🙂
We can't wait to hang it on Eva's wall.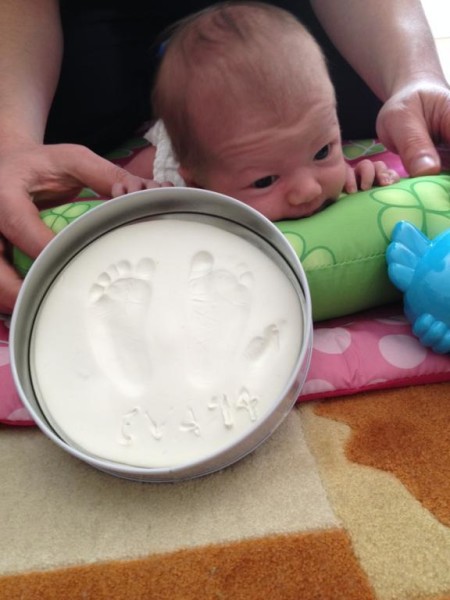 The Baby Imprint Kits retails for only $24.95. For more information on the Baby Imprint Kit or Belly Art, visit www.bellyart.com.au.
Thanks to Belly Art, I have three Baby Imprint Kits to give away to lucky Melbourne Mamma readers. You could either use the kit for your little one or give it to someone as a gift.
Competition Details
Entry is open to all Melbourne Mamma newsletter subscribers. Subscribe to newsletter here.
To enter you must "like" or be liker of the Melbourne Mamma facebook page.
One bonus entry if you follow Melbourne Mamma on Instagram.
Competition ends Wednesday, 15 October at 10:00 pm AEST.
Entry is open to Australian residents (excluding ACT) aged 18 years and over.
This competition is a game of chance, and skill plays no part in the results of this competition. Winners will be selected at random.
Entries not completed in accordance with these terms and conditions will not be considered valid and will not be included in the draw.
Winners will be notified by email and announced on this website. Any prize not claimed within 72 hours of notification will be redrawn.
This Promotion is not sponsored, endorsed or administered by, or associated with Facebook.
Entry is via the widget below. Good luck!