We recently celebrated my daughter's 7th birthday.
She wanted to do something "fun" and "creative" for her birthday, so we decided on a jewellery making party.
Originally I contemplated (for a nano second) running the party myself, but let's face it – I have NO idea of what to do, so I decided it was best to look for someone who did.
A quick online search led me to Pretty Little Things Parties (thank you Google 🙂 )
Pretty Little Things offer mobile parties in Melbourne and Sydney. All parties include invitations, high quality glass and crystal beads to design 2-3 pieces of jewellery and a jewel bag for guests to take their creations home in.
Our host Prue, arrived and got everything setup just before the girls arrived. Everything looked so gorgeous. I was beginning to wish this was my party.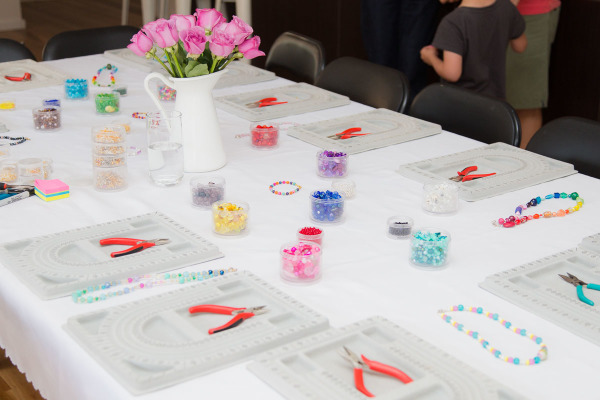 First the girls got to make a necklace. There were SO many colours, shapes and size to choose from.
It was so great to see all the different designs and colour combinations they came up with.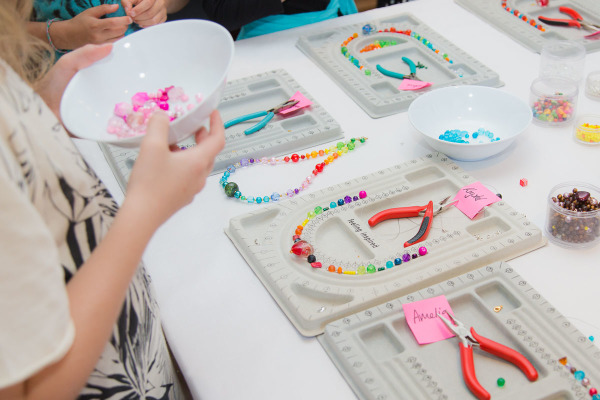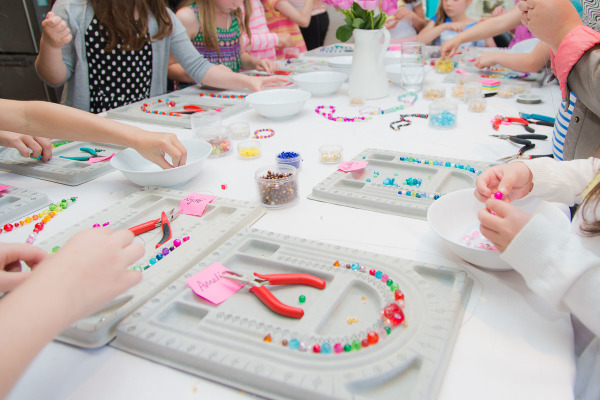 Next up, the girls made bracelets. Some of the girls made one to match their necklace and others went for something totally different.
Lastly they made some earrings. All of the girls had their ears pierced, except for one but she was thrilled to make some clip on earrings (and is now pestering her mother to get her ears pierced – sorry Suz).
Here are a couple of the finished pieces. All the girls loved that they go to take their jewellery home.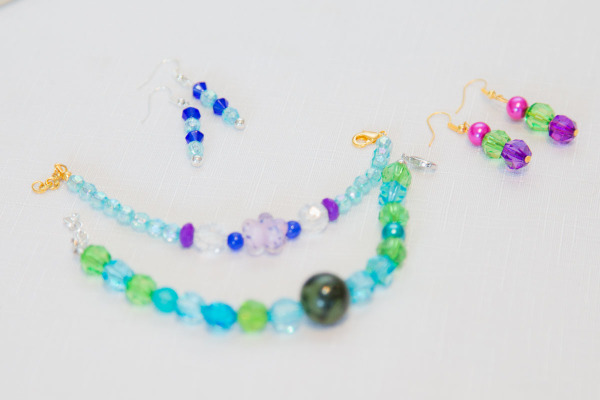 Prue was so professional (& patient) with all of the girls and had us mums in awe.
All the girls had SO MUCH FUN creating their own unique pieces and they are still talking about how much they enjoyed the party.
Pretty Little Things also run parties for adults and you can also purchase DIY jewellery making kits to use at home.
For more information or to book your own party, contact Prue via email or visit www.prettylittleparties.com.au.
Of course, no birthday is complete without a yummy cake and this giant cupcake from The Cupcake Queens was the perfect way to end a wonderful afternoon.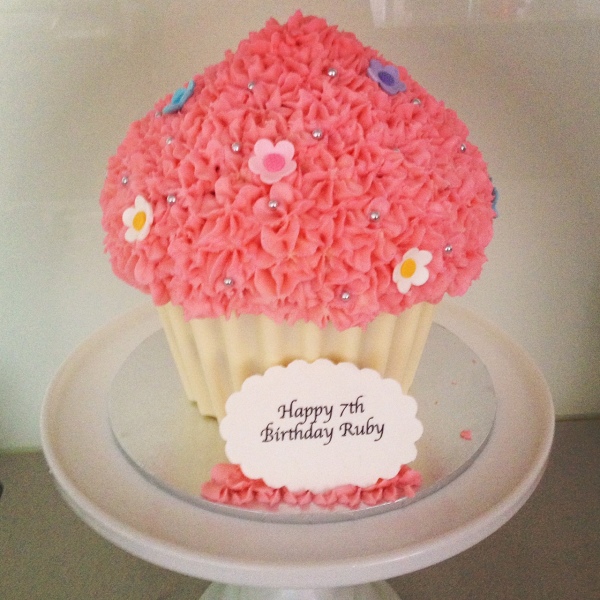 Miss 7 is already counting down the days to her next birthday – I wonder what she'll think of next.
What theme are you having for your little one's next birthday celebration?