I recently had the pleasure of attending a tasting event at one of my favourite food joints, Lord of the Fries and it was, oh so yummy!
Of course there were fries aplenty and all the fabulous sauces to go with them. My fav is definitely the Parisian but I've now got a soft spot for the Belgian, Vietnamese and Thai.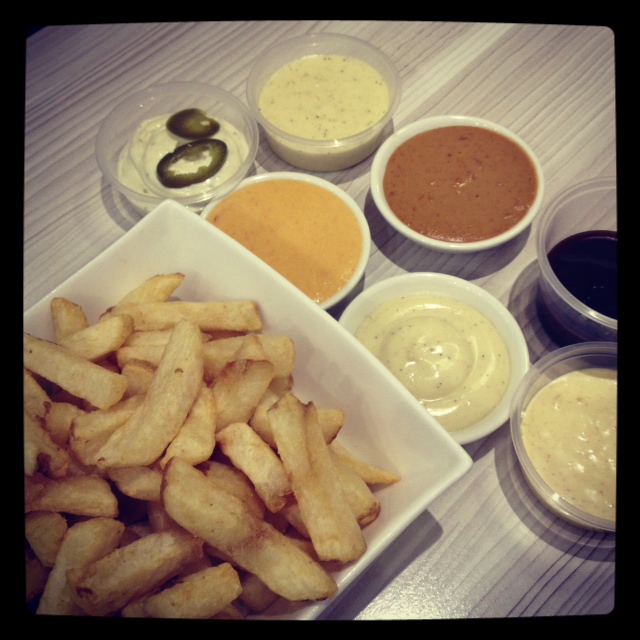 I would never have imagined that I'd be falling in love with a Canadian (please don't tell my husband) but LOTF Canadian fries are amazing. Who would of thought (other than the Canadians) that fries, smothered with grated cheese and gravy could taste so AMAZING!
This would be the perfect late night snack, perhaps on the way home from a club – if only I still went out at night 😉
Something I had been dying to try was the Chilli Poppers – breaded hot chillies stuffed with cheese. Mmmmmmm, I definitely got a kick out of those.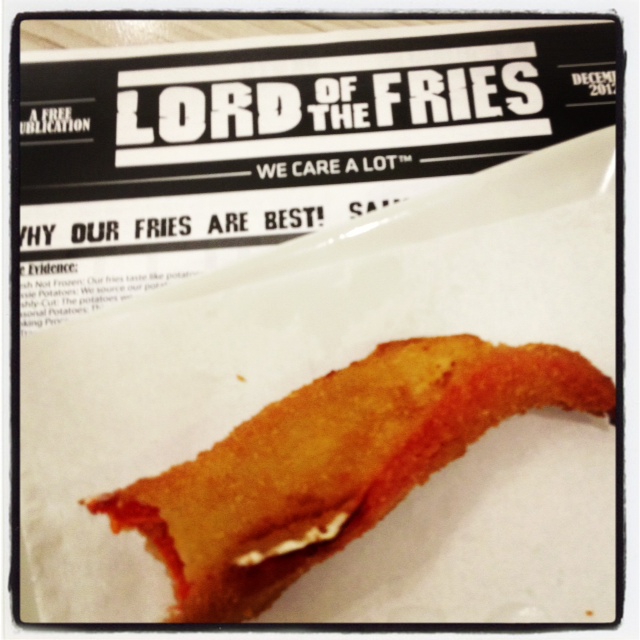 I took a (non-vegetarian) girlfriend along with me and she thought the Spicy Burger was one of the BEST BURGERS she'd ever tasted. I can see why it's one of their most popular items.
One of the highlights of my night was meeting Mark and Sam, the brothers (and Lords) who created LOTF.  These boys certainly know their stuff.
We finished our evening with the chocolate mousse and then rolled back to the car.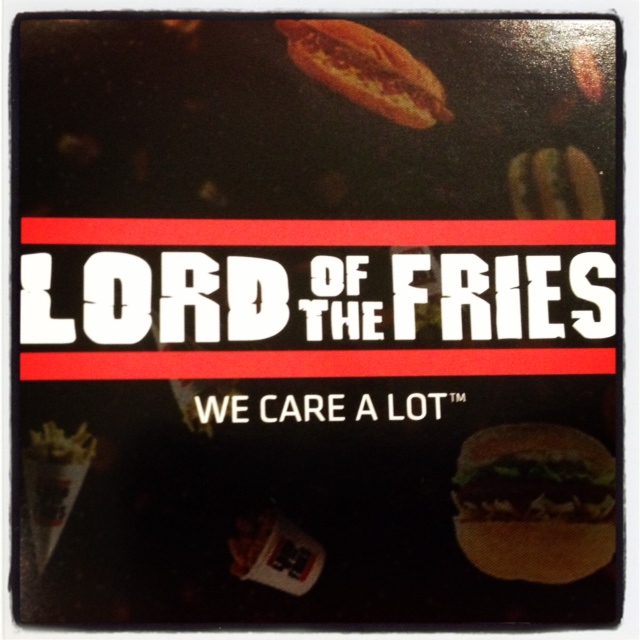 Lord of the Fries have 7 locations around Melbourne so make sure you visit one soon. You can check out their menu and find out more about them at www.lordofthefries.com.au.
You don't have to be a vegetarian to enjoy LOTF, you just need to enjoy yummy food!