The MOST important day of the year is just around the corner and I've got my wish list ready – just in case hubby doesn't get the subliminal messages I've been whispering in his ears at night.
Feel free to send him this link. I know I will be 🙂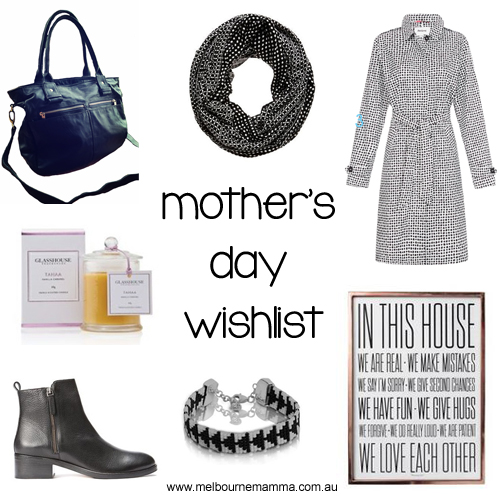 Envoy bag $159 by Tana & Hide,  Snood $49.95 from Seed, Anywhere Raincoat 'Dalmation' $139.95 by Paqme, Glasshouse Vanilla Caramel Candle $39.95 from Peter Alexander, Sabina Ankle Boot $199 by Country Road, La Luna Rose Bracelet $50 from Contessa Dreams, 'In This House' Framed Print $158.95 from French Bazaar
What's on your wish list this year?