Mother's Day is just around the corner, so it's time to go shopping or treat yourself to the perfect gift.
Here are some great Mother's Day Gift Ideas.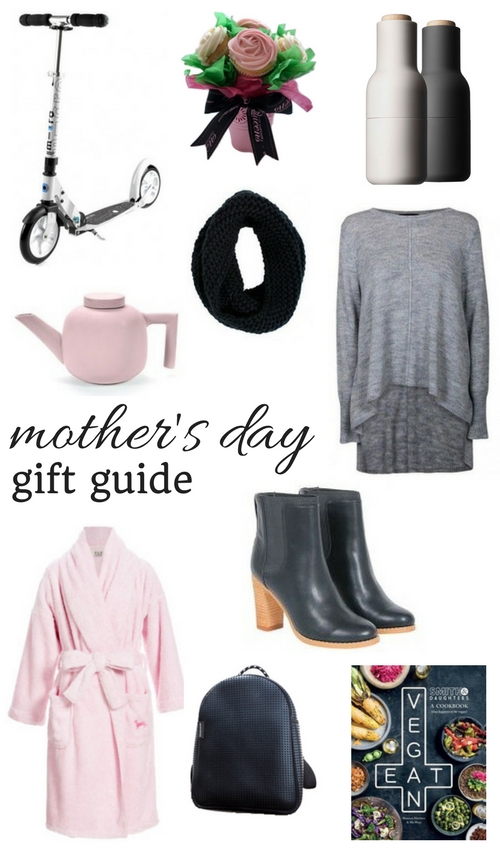 Micro White Scooter $299.95, Cupcake Bouquet $45, Menu Bottle Grinders $139.95, Serax by Catherine Lovatt Pink Teapot $89.95, Knit Snood $49.95, Edie Hi Low Swing Knit $119.95, Block Heel Boot $109.95, Long Teddy Gown $99.95, Prene Backpack $69.95, Smith & Daughters: A Cookbook (That Happens To Be Vegan) $48
What's on your wish list this Mother's Day?
Save
Save
Save