I was recently asked to review some products from Mocka. I was pretty quick to oblige – given that I have a stack of their products pinned to various boards on Pinterest. The hard part was deciding what to choose.
I'm not sure where she gets it from 😉 but my daughter has quite a collection of handbags and hats. They're usually stuffed in drawers or thrown in the cupboard, so I decided to get her a Kid's Tree Hanger (RRP $49.95). It came as no surprise that she choose the pink one.
The first thing I noticed about the tree was how easy it was to assemble. Two large pieces slot together and are held in place with two screws.  I put the whole thing together and in her room before hubby even returned from putting the empty box in the recycling bin.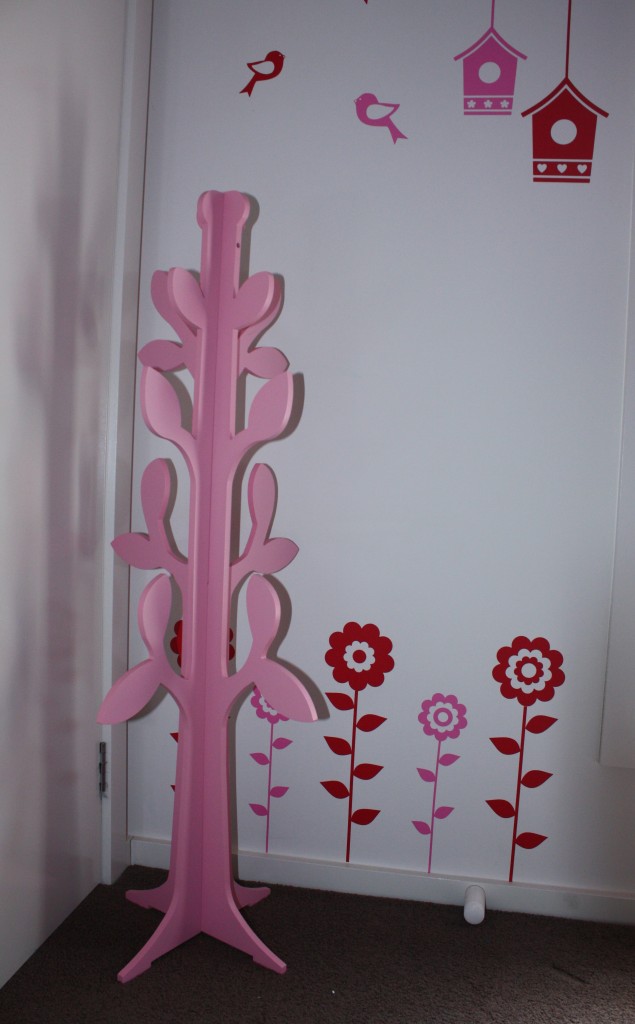 Then it came time to decide which bags and hats got to hang on the tree. "Only my favourite ones mummy" said my daughter.  These are the ones she chose.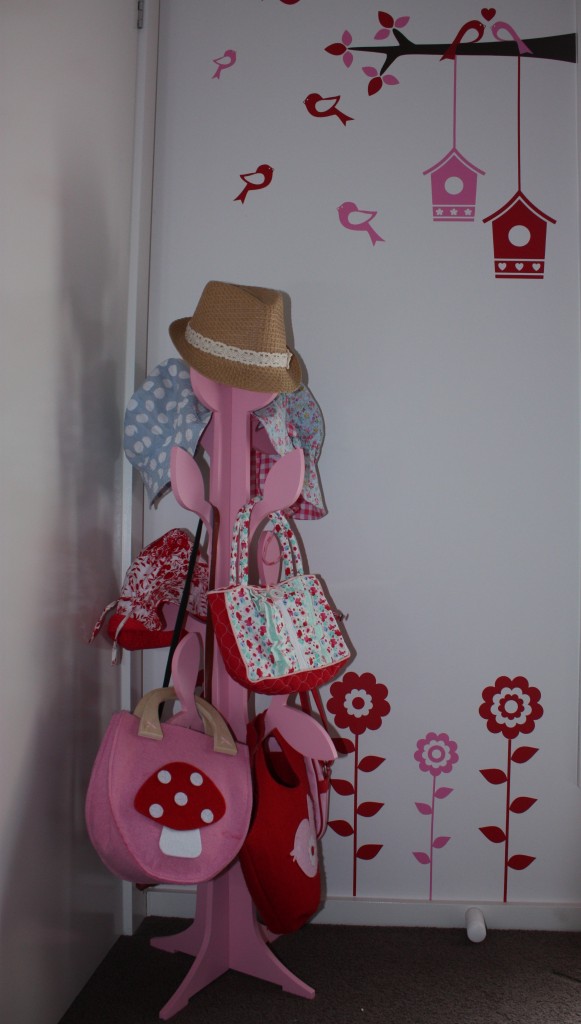 I'd love to get one for myself but I think I'd need a bigger tree – a MUCH bigger tree!
Next up was something for my son's room.
He is 3 and he is a crazy collector of  "things" (ie buttons, clips, tags from clothing, elastic bands, cars, stickers, etc, etc). You name it, he's got it –  stashed in his room!  I'm expecting to see him pop up on one of those Hoarders shows in the VERY near future.
Anyway, most of these "treasures" are scattered around his room and they are doing my head in (and my bare feet).
The Mocka Post Box (RRP $89.95) seemed like to perfect solution for storing away the bits & pieces while functioning as a bedside table at the same time.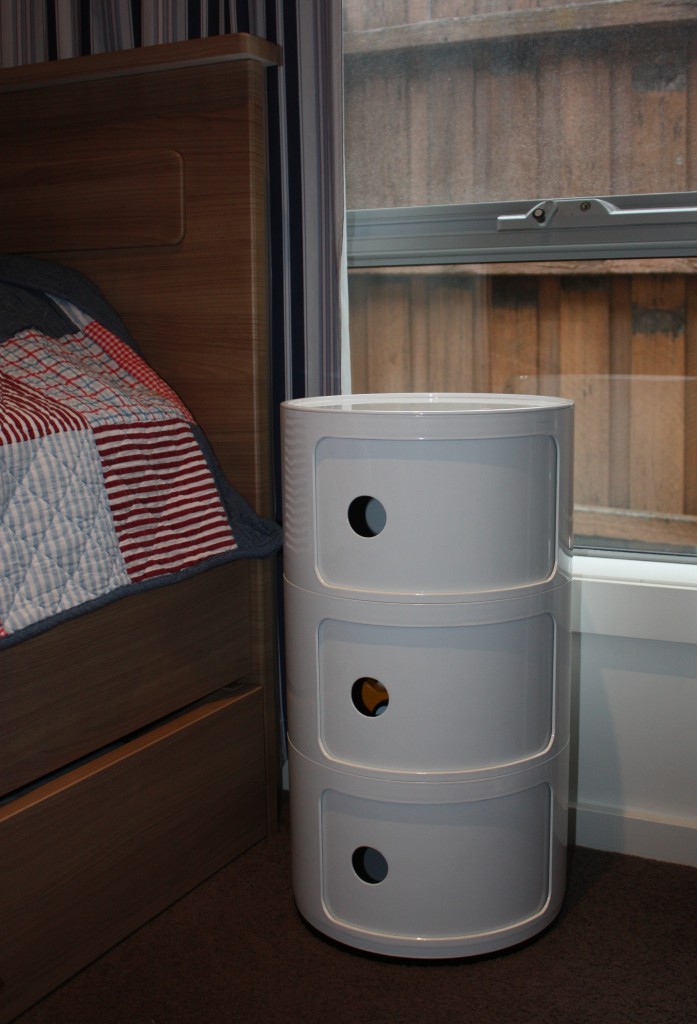 I decided on the colour and he decided what was going inside. I was surprised how much could actually fit inside once we began filling it up.
I told him something heavy for the bottom compartment, so he put some of his favourite books in there. The next compartment was a "secret" garage for some of his cars and the top compartment is for all the "special treasures" and they are now being guarded by Superman LOL.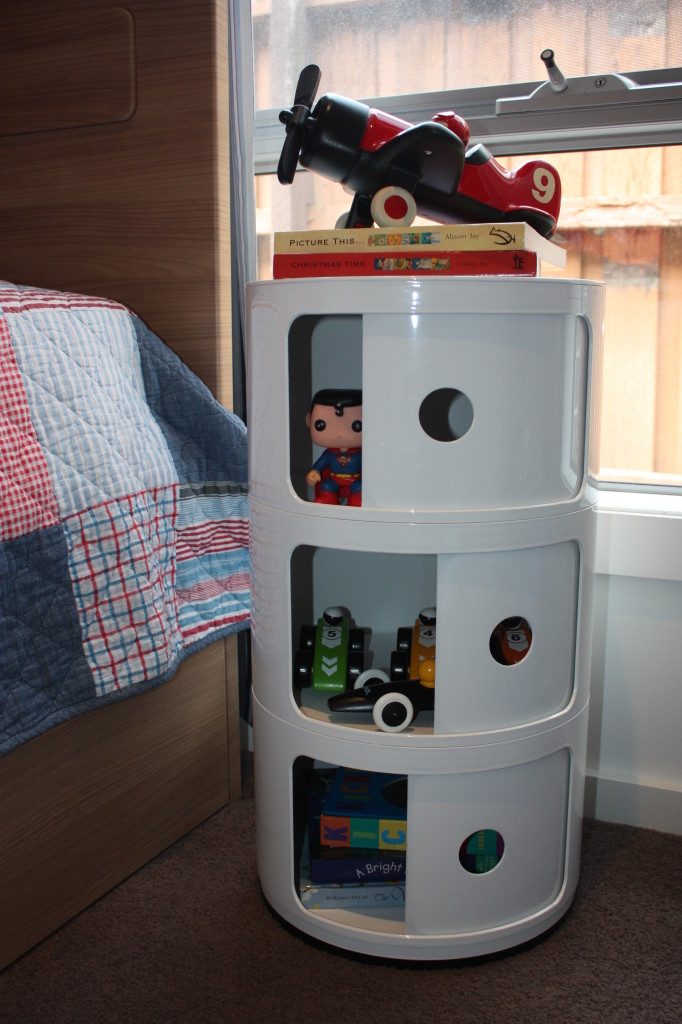 The post box is made fom ABS hard plastic, so it is quite lightweight (even when full) and is easy for me to move when big sister comes in for a sleepover and I need to pull out the trundle.
Thankfully this has gotten lots of the stuff organised and he's now having fun playing with the secret compartment (I think, he thinks we don't know anything is in there when he closes the doors).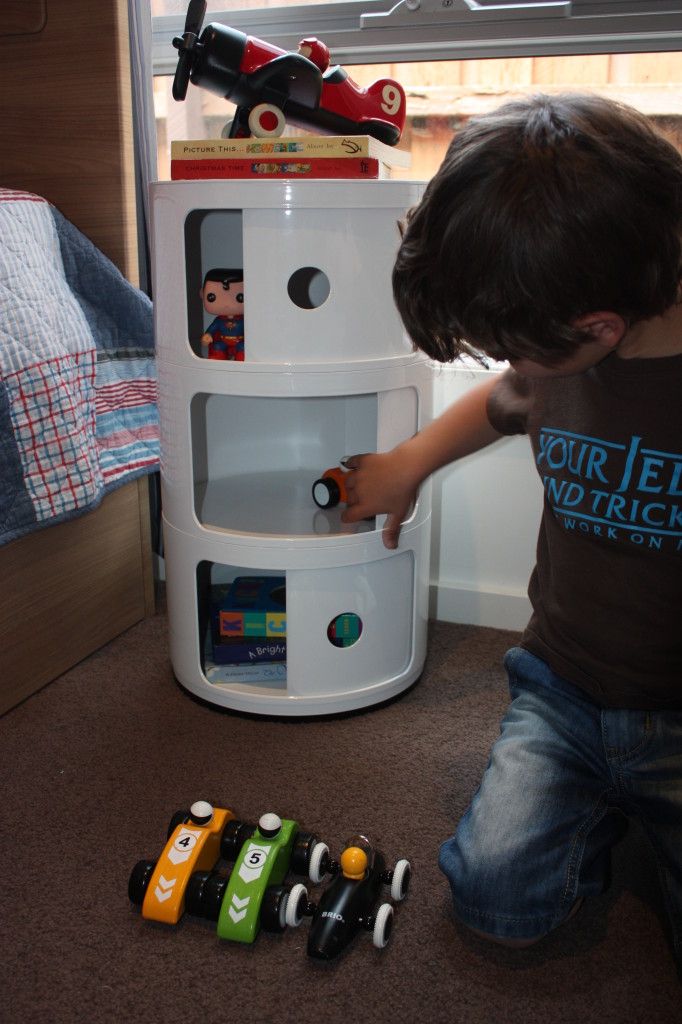 I love furniture that is practical AND functional and the Leni Bentwood Stool (RRP $29.95) is just that.
I've been using one as a coffee table and one as a bedside table. When the kids think I'm not looking, they like to use them as chairs or tables.
If you're looking for funky furniture or decor for your kids, I'd definitely recommend Mocka. They also stock some great toys too.
Visit Mocka online at www.mocka.com.au. Make sure you subscribe to their mailing list to receive great offers, like FREE postage etc.
This is a not a sponsored post, however I did get to keep the Mocka products I reviewed. All opinions are 100% mine and my childrens.