All you need to know about the Pink Lake
Have you heard about Melbourne's Pink Lake?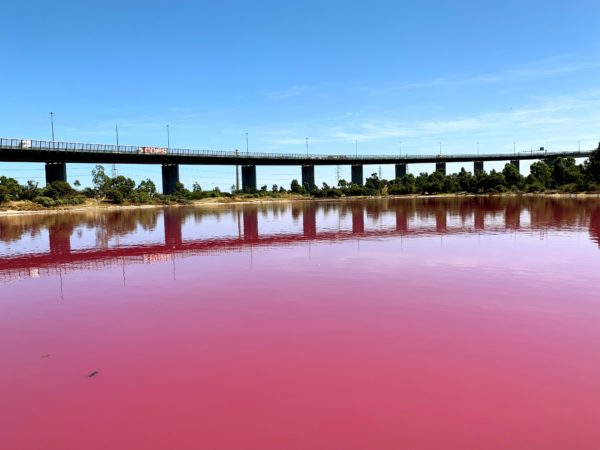 If you've seen the photos on social media, you've probably been thinking that someone gone a little OTT with a filter (or three) to create such images but I can assure you they haven't because I went to the pink lake and it's pretty friggin' fabulous!
Located next to the Westgate Bridge at Westgate Park in Port Melbourne, the salt lake turns pink seasonally, in response to high salt levels, high temperatures, increased sunlight and lack of rainfall. Algae growing in the salt crust produces the red pigment in response to the extremely high salt levels. The lake returns to its normal colour as the weather cools and rainfall increases.
The lake needs to be seen to be believed and it's definitely worth taking the kids for a look – just make sure they do not touch the water.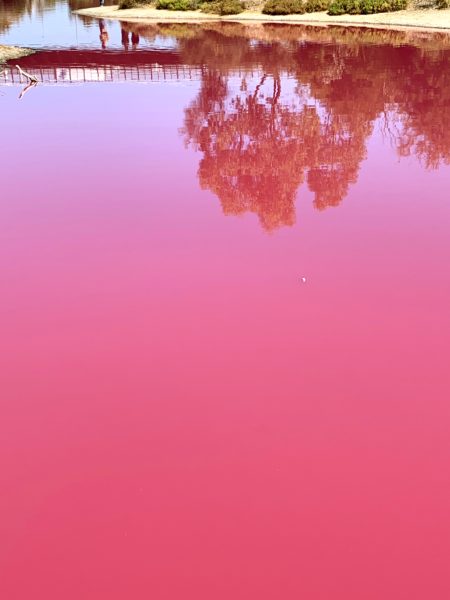 Location: Westgate Park, 4 Wharf Rd, Port Melbourne

Getting there: Westgate Park is located along the eastern banks of the Yarra River, under the Westgate Bridge. Limited parking is available within the park off Todd Road, Port Melbourne. Catching the bus is a great way to visit Westgate Park, with the #235, #237 and #606 bus route running past the park .