I've got a little breakdancer in the house. Here are some of his favourite picks for the week.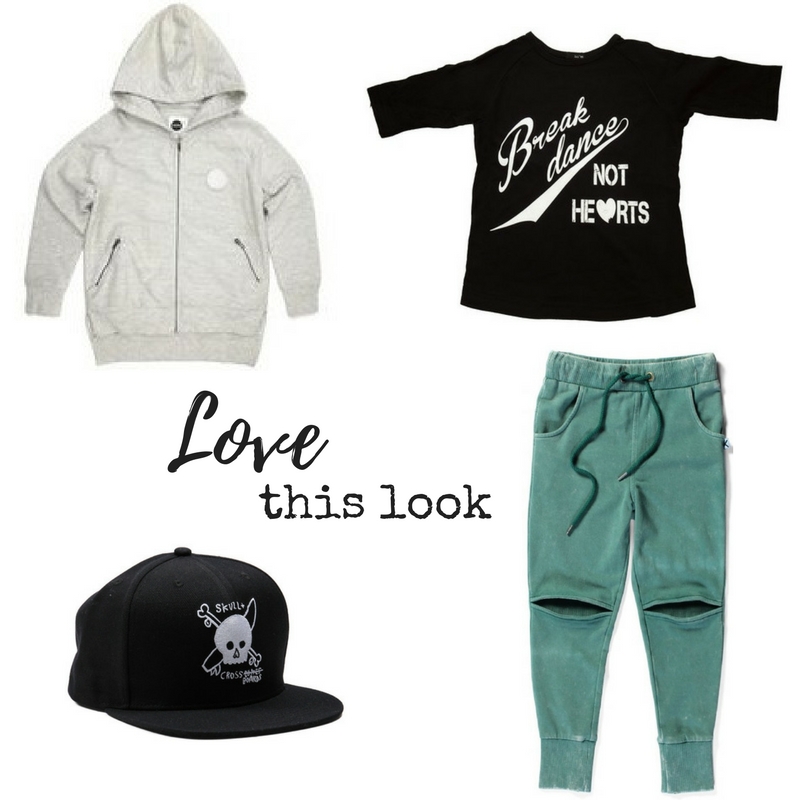 Fearless Hoodie $64.90 from Sudo, Break Dance Raglan Tee $34.95 from Lil' MR, Minti Skull & Crossboards Cap $39.95 from  Milt & Joe, Minti Hidden Knee Trackies $64.95 from Big Dreams
What's your favourite item from this week's look?